Meet Liat Solomon. The owner of Zula, Down to Earth, and Earth Café where focus is on creating a better world through pure, organic foods.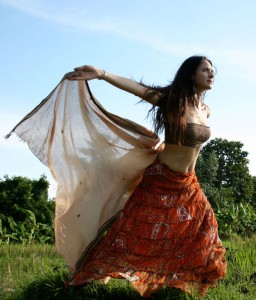 When did you come to Bali originally?
The first time I came to Bali was in 1996 to visit. I came as a tourist at the end of all my studies in NYC. I came on holiday and fell in love with Bali and said, "One day I'm going to come back here."
What got you to pursue the benefits of macrobiotics and whole foods?
When I returned to NYC my mother became ill. I took care of her during her illness. She died on April Fool's day, 15 years ago. I began working with cancer groups for breast and ovarian cancers, teaching women a new lifestyle. But I started my wellness education before that when my grandmother was sick. I lost about twelve women in my family to these cancers, all between the ages of 49 and 54. My grandmother was one of the main characters in my script. She was a strong woman with a beautiful character. I was 19 when she died. That's what really inspired me. So when my mother passed I was already in a huge loft on 5th avenue. I was featured on the first page of the NY Times for the 'new cuisine in NYC'.
Who were your clients?
In the early 90's I made food for Al Pacino, Kevin Costner, David Byrne, even the Dalai Lama. Through the agencies I was hired to go to their homes or yachts and cook. I was a specialty cook . Macrobiotics was completely new at that time. It was the early nineties. So I did gallery openings and special events. There were not many of us doing organic and vegan foods.
I remember in NYC back then there were very few health food places.
There were maybe six places; Angelicas and Village Greens in the East Village. Whole Foods was a tiny shop close to Dean and DeLucas in Soho on Prince Street. I was a classical ballet dancer for 25 years. So I started working freelance doing health food shop tours and teaching people how to shop properly, not just off the shelf. Also my mother was a bit of a hippie so I had soy milk early in life. We would march in protests and not eat meat. By the time I was 19 years old I was very into macrobiotics. It was my high. I was really into a healthy lifestyle and changing the world through nutrition. It is about people making peace within themselves at the cellular level. This is the course I follow.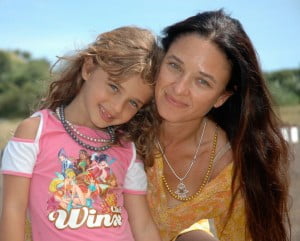 What was your formal education in the field of wellness?
I opened my first restaurant at the age of 18, and another when I was 19 to 21 years old. When I was 21, the first macrobiotic school opened in NYC. It was originally called Gulliver and then changed to the Institute for Integral Nutrition. The very first year there were only five students. It was an intensive four year course back then. I studied with the best: Mark Kronenburg, Dian Avoli, Mori Snyder, Bill Spear, Herman Aihara, Joshua Rosenthal, Bill Tera, Anne Wigmore and Kushi. At orientation we were asked, "Why are you here?" Everyone said things like change my lifestyle or I want to learn how to eat but for me it was very clear why I was there. "I will change my DNA! I have Eastern European heritage and so many family members were sick with cancers and diabetes. Not me! I will not have that verdict of sick at forty five and dead by fifty four."
I read recently that Russian scientists have proven that we can change our DNA?
Oh yes, for me there is no doubt! At the same time that I was going to NY City College, I wanted to understand more about biology and chemistry. I did my pre-med studies at the same time I studied at The Pacific Institute for Chinese Medicine. For one year I lived in Michio Kushi's house; I cooked for the family and took care of Evelyn Kushi before she died. Then I became Michio Kushi's scribe.
I learned so much being his scribe, taking notes of his many talks, like an apprentice. No one could understand his notes. I learned about diagnosing people and I developed an intuitive way of diagnosis. The night of his daughter's birthday, she had died of ovarian cancer; I did something that really touched him. They were into Shintoism and had an altar with a shrine of her with her guitar, her scripts, her photos and flowers. Every day the students knew to put the rice, water and candle there for her spirit. I put the shrine at the head of the table to acknowledge her enduring presence. I made a cake. I really wanted to please him. Everyone around the table got a blessing from him. He would ask what number I was and I replied, "I am 858". His eyes met mine and he said, "One day you will be a great teacher." At the time I was not sure I wanted to just be a teacher, but now I know the meaning of what he said.
Being a teacher is one of the great ways to give back and share your knowledge.
Yes, and it doesn't have to be a teacher in the traditional sense. That was a time of great learning with true healing masters. I feel honoured to have been able to spend time gaining the wisdom they so generously shared. I really enjoy spreading my message and that is what my business is about.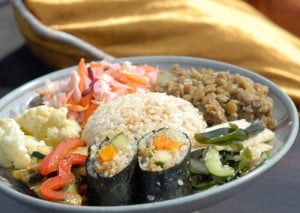 People can come to your establishments and fill bottles with clean water, no plastic. You have announcements of holistic, healing events. Are you doing any special events right now?
Tomorrow I will do a class on macrobiotic food preparation. I do many different classes and am involved in all aspects of the cafes and shops.
Tell me about when you first started out with Zula.
Yes, it was very small, only four by four metres and everything was sold for less than cost because there was no way I could charge the actual price to people back then. So many things change. The way it works to this day in my shops is that when I get a better price I pass it on to the customer, so prices fluctuate according to what I get the product for. If I get it cheaper, so does the customer.