Trent Muffett is Associate Director of International Properties for Colliers Indonesia. His focus on overseas investment provides a unique perspective into the local property market, which he kindly shares with us.
Trent, tell us a bit about your background – where are you originally from?
I was born in Melbourne but I spent most of my time growing up on the Gold Coast of Australia. I was in Singapore for three years prior to moving to Jakarta, and I have now been here for three years.
I see you studied property at university. What originally led you to a career in this industry?
From a young age I was always helping my dad with the project management and construction process of his business, which related to real estate. I was able to see how the property investment side worked, and the gains that came from it – which appealed to me. I then decided to study a Bachelor's Degree in Property, majoring in Valuation, which is what led to my joining Colliers.
What is it about the property game that keeps you interested today?
It's a pretty dynamic industry; always changing, with different countries moving in different cycles. Because I deal with Indonesians and expats wanting to purchase assets overseas, I need to know what is happening in each market in order to give my clients the right advice on investing and developing their portfolio.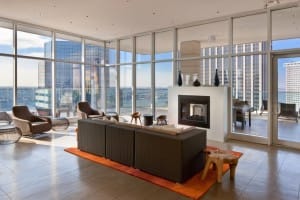 How did you come to have a focus on Asia, and what attracted you to working in Indonesia?
I was in Singapore for three years continuing my studies, whilst also working for a property investment company. I already knew that Indonesia was a rapidly-growing market for property and investment, and it was then that I met my Indonesian wife (in Singapore). When some opportunities came up in Jakarta, we decided to move. Three years later, we are still here!
What is your role at Colliers, and is it a large part of their Indonesian business?
Since joining Colliers Indonesia, I have started our International Properties division. We deal with both Indonesians and expats who wish to invest in overseas property, primarily in countries such as Australia, Singapore, the UK, and the USA. It's not yet a core part of the Colliers Indonesia business as it's a relatively new division, but it has grown rapidly in a short time and will continue to get bigger in the next year or two due to the amount of interest there is here.
How is business? What do you see as the major challenges for your area in Indonesia in the next few years?
I was surprised how many Indonesians invest in overseas property, so business is good.
The international properties market has become much more competitive with a lot of smaller companies starting up in Indonesia recently, so I think that will be one of the challenges moving forward.
However, I am confident with the Colliers branding – we are well known, so investors will continue to look to work with us. 
Globally, where are the hottest property markets right now, and what do you think will be next?
I really like the Brisbane residential market; it should outperform the rest of Australia and some other neighbouring markets such as Malaysia and Singapore, to name a few. Manila is an interesting market; I see some similarities there now with Indonesia in 2012-2013, when property was rising sharply across different classes.
What about in Indonesia?
I still like the Indonesian market. A lot of investors took a wait-and-see approach to 2014 because of the elections. This changed towards the end of last year when investors started to come back to the market. The euphoria that we saw in 2012 and 2013 where investors saw huge returns across every asset class has likely passed, with the market coming back to more realistic levels of earnings. For 2015 and beyond I am very optimistic about the market.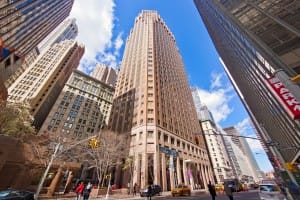 What demographic groups make up the majority of your customer base? Does that align to your target customer base?
I deal with a pretty broad group of investors, from high-net-worth individuals to mum-and-dad investors perhaps looking to purchase a property for their children who are studying overseas.
Have you noticed any trends or changes recently in your customer base – for example, we understand expat numbers are decreasing in Indonesia. What is your take on that?
My client base is 80% Indonesian investors with 20% being expats. I personally haven't seen the expat numbers decreasing in Indonesia so don't see this as something that will affect my business. In general, most of my expat clients have been in Indonesia for many years or are married to Indonesians, so it's a pretty stable market.
What are some of your favourite properties in Indonesia?
For apartments in Jakarta, I find the Senopati Suites and the Pakubuwono complexes have great locations, with really nice, open-living floorplans. In terms of more commercial properties, the Hotel Mulia and the Shangri-La are my favoured places to stay at.
What do you like to do in your spare time in Indonesia? What are some of the best places you've travelled to?
Tennis, golf, and boxing are the sports that take up my time. Sometimes my wife and I go surfing when we can, to a place near Pangandaran – it's only one hour away by plane and really uncrowded. I don't surf as much as Bill Lloyd from Asian Tigers; he sets the standard, I think – a very keen surfer indeed; but we try and go as often as possible!
I have been lucky, I have covered a lot of Indonesia over the last three years—I've seen so many great places, it's hard to pinpoint the best—but a lot of the islands around Bali are hard to beat, along with Jogjakarta for cultural value.
Thank you, Trent. To get in touch, please email [email protected]