Shangri-La Jakarta is pleased to announce the appointment of Ashok Bandaru as the new Executive Chef.
With an exceptional culinary background and extensive international experience, Chef Ashok will lead the hotel's renowned dining establishments to new heights.
Originally from India, Chef Ashok embarked on his illustrious career in 1996 at a 5-star hotel's Indian restaurant in New Delhi. Since then, he has honed his culinary skills and worked with prestigious multinational hotel chains across India, Hong Kong, and Sri Lanka. In particular, before he moved to Jakarta, he showcased his culinary skills and gained extensive experience as an executive chef at Shangri-La Bangalore. With an impressive 21-year tenure within the esteemed Shangri-La group, he has consistently demonstrated his creative thinking and culinary prowess, earning him accolades and recognition throughout his career.
Chef Ashok brings a wealth of culinary expertise and a passion for farm-to-table cooking to Shangri-La Jakarta. Renowned for his mastery of Indian, Middle Eastern, Asian, and Western cuisine, he blends traditional flavours with innovative techniques, creating dishes of unparalleled quality and originality. "I am thrilled to join Shangri-La Jakarta and have the opportunity to create remarkable dining experiences for our guests," said Chef Ashok. "I believe in the power of fresh, locally sourced ingredients to elevate culinary creations, and I look forward to introducing unique flavours and concepts to our renowned restaurants."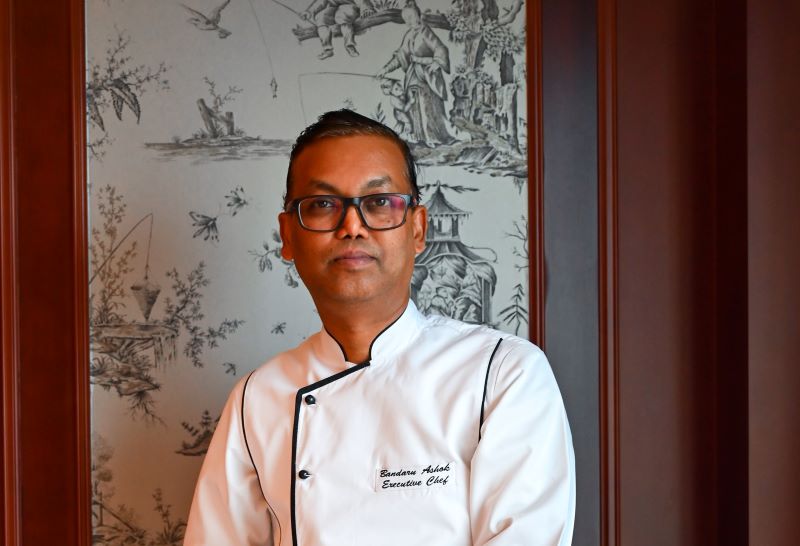 Under Chef Ashok's leadership, Shangri-La Jakarta will continue to be a premier destination for authentic and creative dining experiences that awaken guests' palates. With a focus on menu planning, service quality standards, and guest satisfaction, Chef Ashok has a proven track record of implementing effective strategies that maximise culinary excellence. His exceptional leadership skills have motivated and inspired culinary teams to attain performance benchmarks and deliver exceptional guest experiences.
These are just a few of the many accomplishments that make him a great culinary innovator and a leader for the other chefs in Shangri-La Jakarta. With his expertise and enthusiastic attitude, in this new capacity, Chef Ashok looks forward to exploring his creativity further while sharing new creations with our guests.
For more information and to make reservations, guests may call +6221 2922 9999, visit https://linktr.ee/shangrilajkt or access the website at http://www.shangri-la.com/jakarta/.