The Bali-based Zimbabwean designer behind the eponymous Miss Milne brand branches out into boho-feel bridal wear
When she was asked to make the gown for her best friend Emma's wedding in Cape Town – with no brief other than "you know me" – Helen Milne got her head down and started sketching.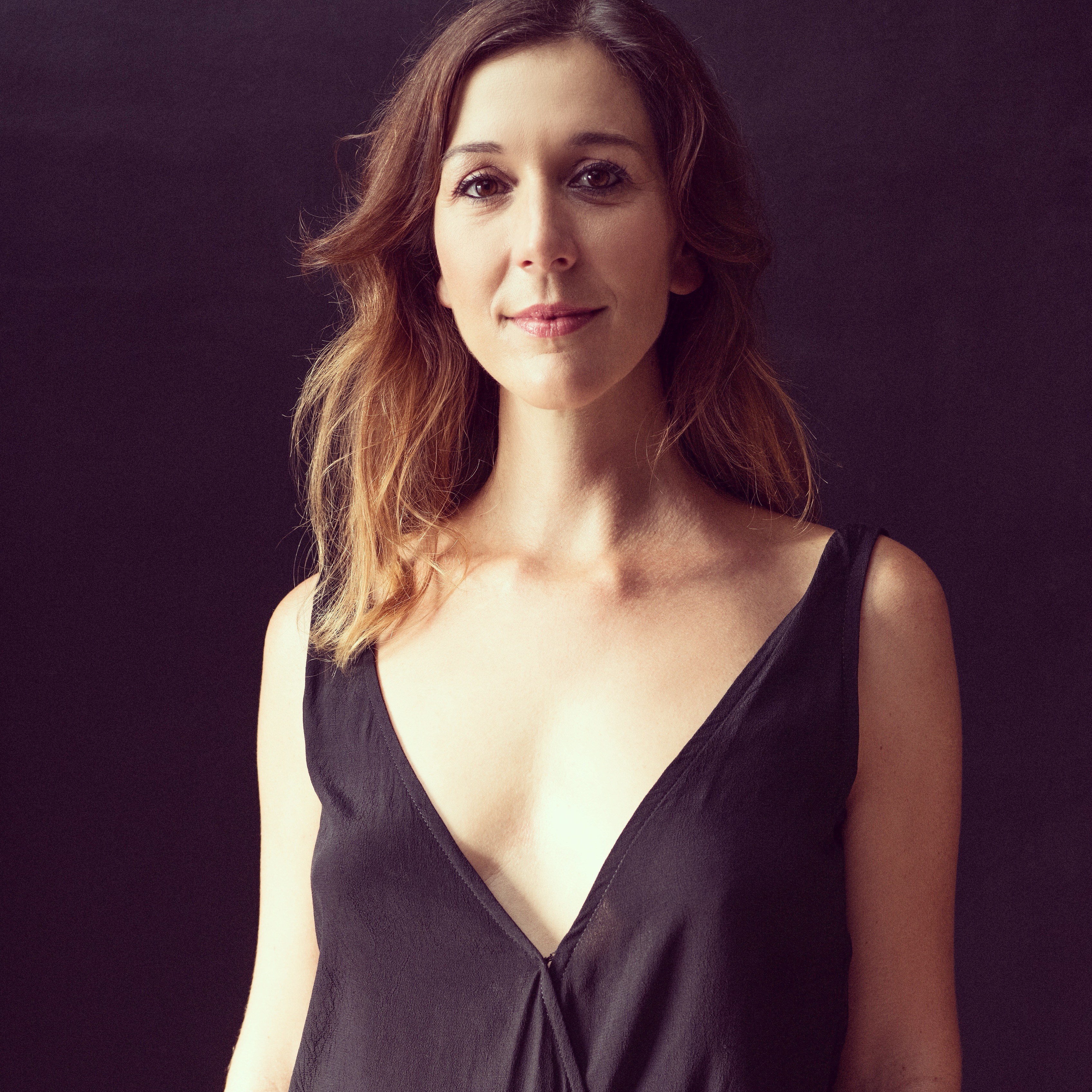 "She didn't even try the dress until the week before the wedding when I flew in with it," recalls the 37-year old. Luckily, the bride-to-be fell head over heels for the end result – an elegant, backless number with intricate beading on the hem. For the designer, the experience of cutting, embroidering and stitching upon such precious silks brought to light a new love – for luxe bridal couture.
But Milne's fabric fixation can be traced back earlier, to a childhood spent in a vibrant but still developing Africa. "There weren't many shops in Zimbabwe, so when we were kids my Greek grandmother made all of our clothes. Because my mum was working, I was with my grandmother a lot of the time. She'd be trimming and sewing lengths of cloth and sometimes she'd give me bits to cut," says Milne who has since collaborated with big-name British brands like Topshop and Harvey Nichols.
London-bound initially to teach English to immigrants, the young psychology graduate found herself magnetically drawn to the capital's hot and heady fashion scene. Following her gut, she quit the classroom and took a job as a shop girl at high-street fashion brand, Joy. The gamble paid off and she went on to become area manager for one of the UK's most influential labels, Pepe Jeans. Her dream to design came about almost by chance.
"I developed Pepe's flagship Portobello store with a studio at the back. We started recycling denim offcuts and I thought it'd be nice to have some people in their customising one-off T-shirts and denim pieces. They needed another designer so I asked if I could fill the role. At that stage, I had no idea how to even thread a machine!"
With a bit of help from London College of Fashion's intensive evening class program, Helen started to make headway. In a matter of months, she was a dressmaking dab hand, putting together ensembles for It-girls and icons alike, including Sienna Miller and Jade Jagger.
Helen's own line of pretty yet playful womenswear made its breakthrough when Topshop picked up her debut capsule collection spotlighting African batiks. Baptised in the multinational retailer's Oxford Street store in 2006, the Miss Milne label was born.
Trading full-throttle London life to set up shop in the tropics was a decision largely brought about by a chance connection with the manager of a factory in Bali. Production moved to Indonesia and eventually, in the name of quality control, so did Helen. Twelve years later, Miss Milne's flagship boutique in Seminyak is going strong, having recently been joined by a second store in Berawa and an organically-growing bespoke bridal wear service.
"A friend of mine got married here and I did her dress. People started seeing pictures and it all started happening through word of mouth," explains Helen, who has just set up a dedicated instagram page for her one-off bridal pieces (@theislandbrides).
With a portfolio just shy of 40, spanning chic gowns, sleek jumpsuits and floaty two-pieces, Helen's designs err on the side of the unconventional.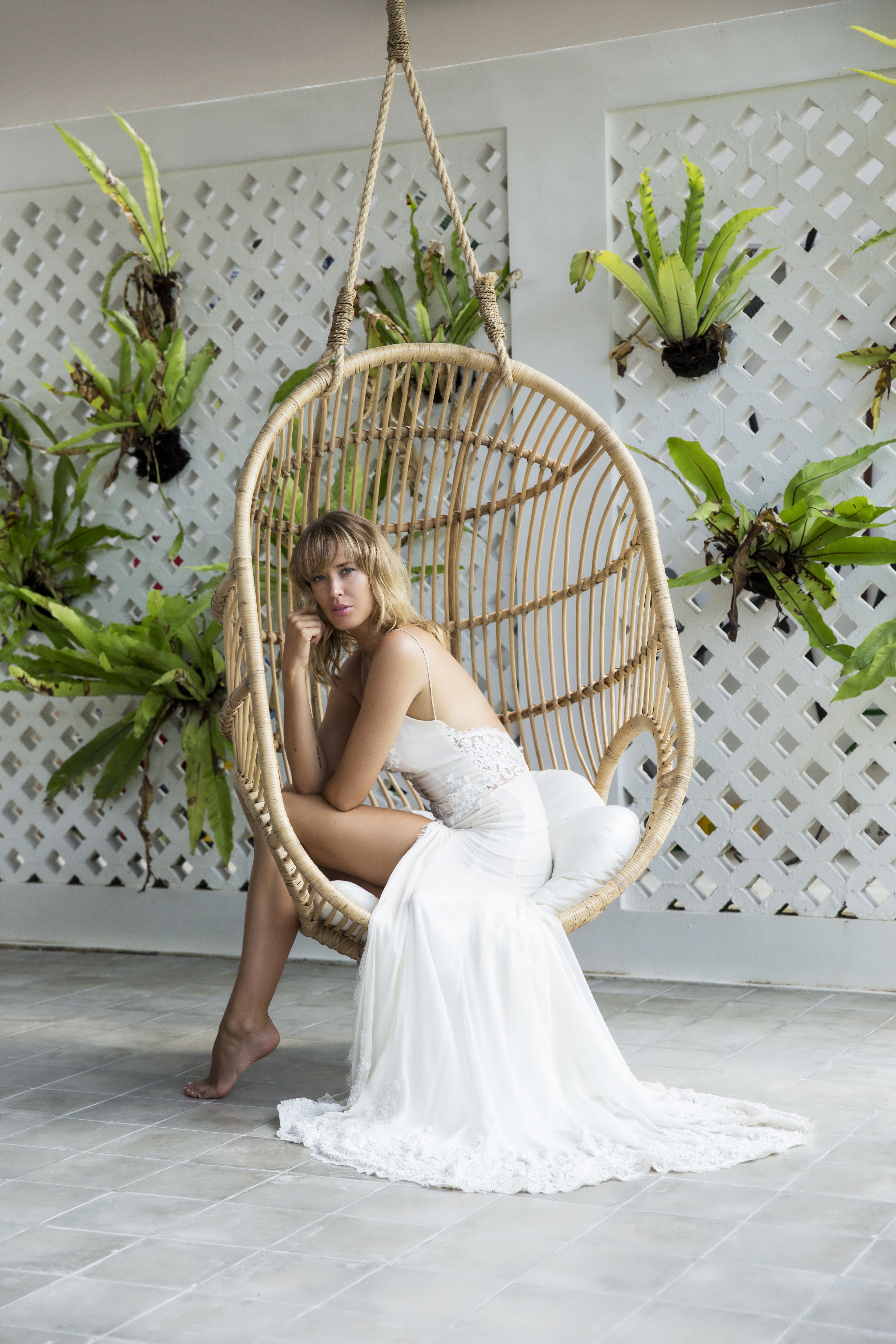 "The type of girls who are attracted to using me tend to favour a more bohemian style. None so far have been particularly tailored; the vibe has been beachier," she says.
Whether a beachfront ceremony, garden get-together or clifftop do, Helen's preference for using natural silks, fine lace and breathable materials lends her styles perfectly to alfresco weddings in the tropics. Fabrics are hand-dyed and individually beaded in-house and each gown evolves to express the bride's personal vision. It's a labour-intensive but deeply rewarding process, as Helen explains, "Fashion goes so fast, you design it and then it's gone. With bridal, you get to spend time with the client… and the dress. It's more of a creative experience and everything depends on the bride."
Ironically enough, when it came to styling her own big-day dress, Helen found herself overwhelmed with options. "It was a bit of a challenge! Normally, a girl comes to me and I can see what would suit them. But my taste is quite diverse. I was thinking, 'Should I do the big sleeve like Diana, or the meringue?'" she recalls with laugh.
With some gentle encouragement from her mum – and a mere week to spare – Helen finally committed. Shimmering with thousands of crystal and pearl beads, her own handmade showpiece was to be "the prettiest thing [she] could dream of".
Contact Helen via [email protected] for a personal bridal consultation at her studio in Seminyak where you can browse her library of precious fabrics and discuss different beading techniques and styles.