Indonesia has been endeavouring to improve its air safety record. Hopefully this list will never require updating.
Mandala Flight 660
July 24, 1992
70 fatalities: 63 passengers, 7 crew
Route: Makassar – Ambon
Plane: Vickers Viscount 816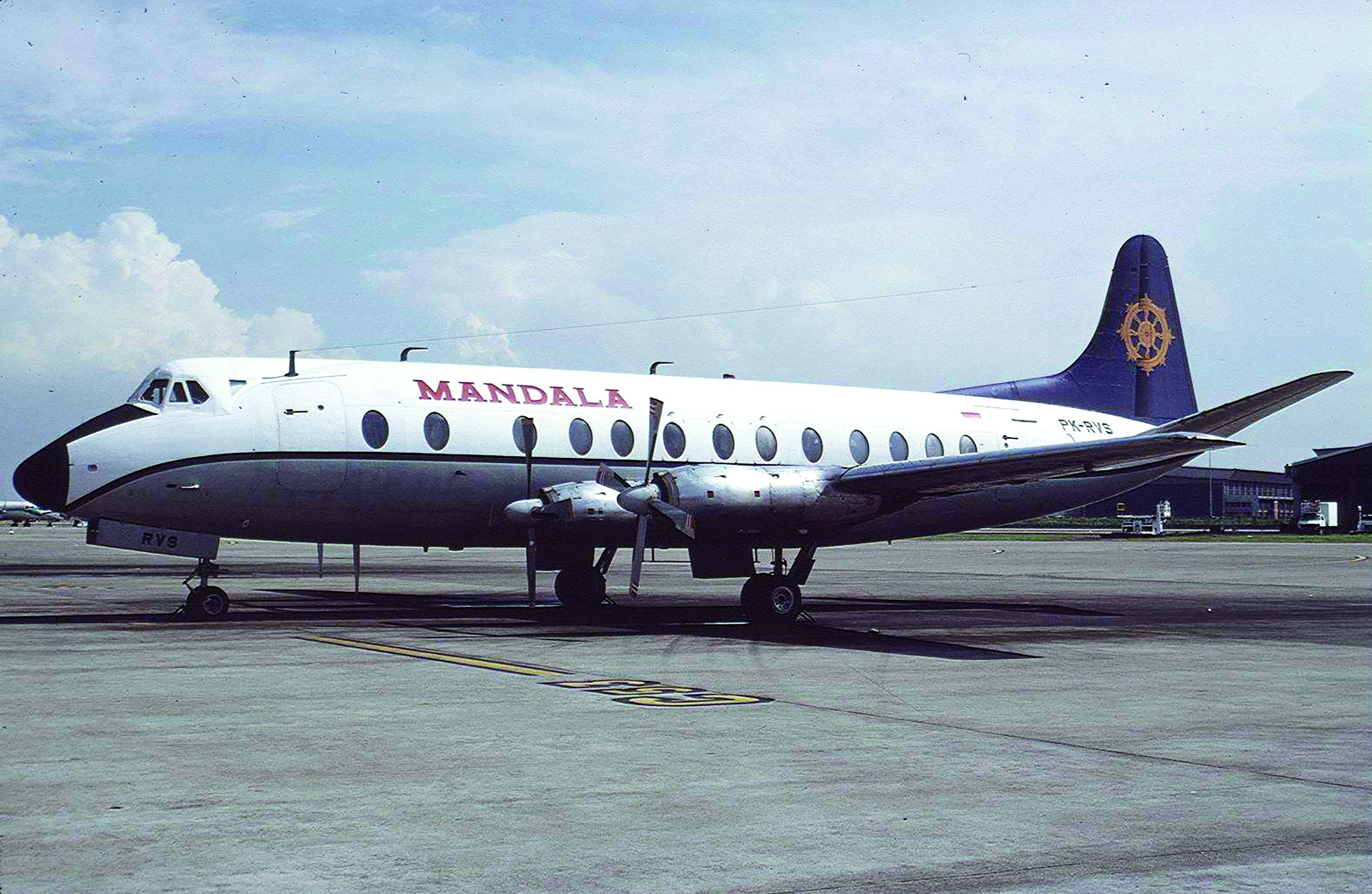 The 33-year-old plane crashed into a mountain on Ambon Island when attempting to land at Pattimura Airport in a heavy thunderstorm. Pilot error and a micro-burst windshear (an intense downdraft) were blamed for the accident. The aircraft had been made in 1959 by British firm Vickers-Armstrongs and was originally used by Trans Australia Airlines. In 1974, it was bought by Mandala Airlines, which was owned by the Indonesian Army's Strategic Reserve Command (Kostrad). 
Indonesian Air Force Lockheed L-100 Hercules
May 20, 2009
99 fatalities: 86 passengers, 11 crew, 2 on the ground
Route: Jakarta – Magetan
Plane: Lockheed L-100-30 (P) Hercules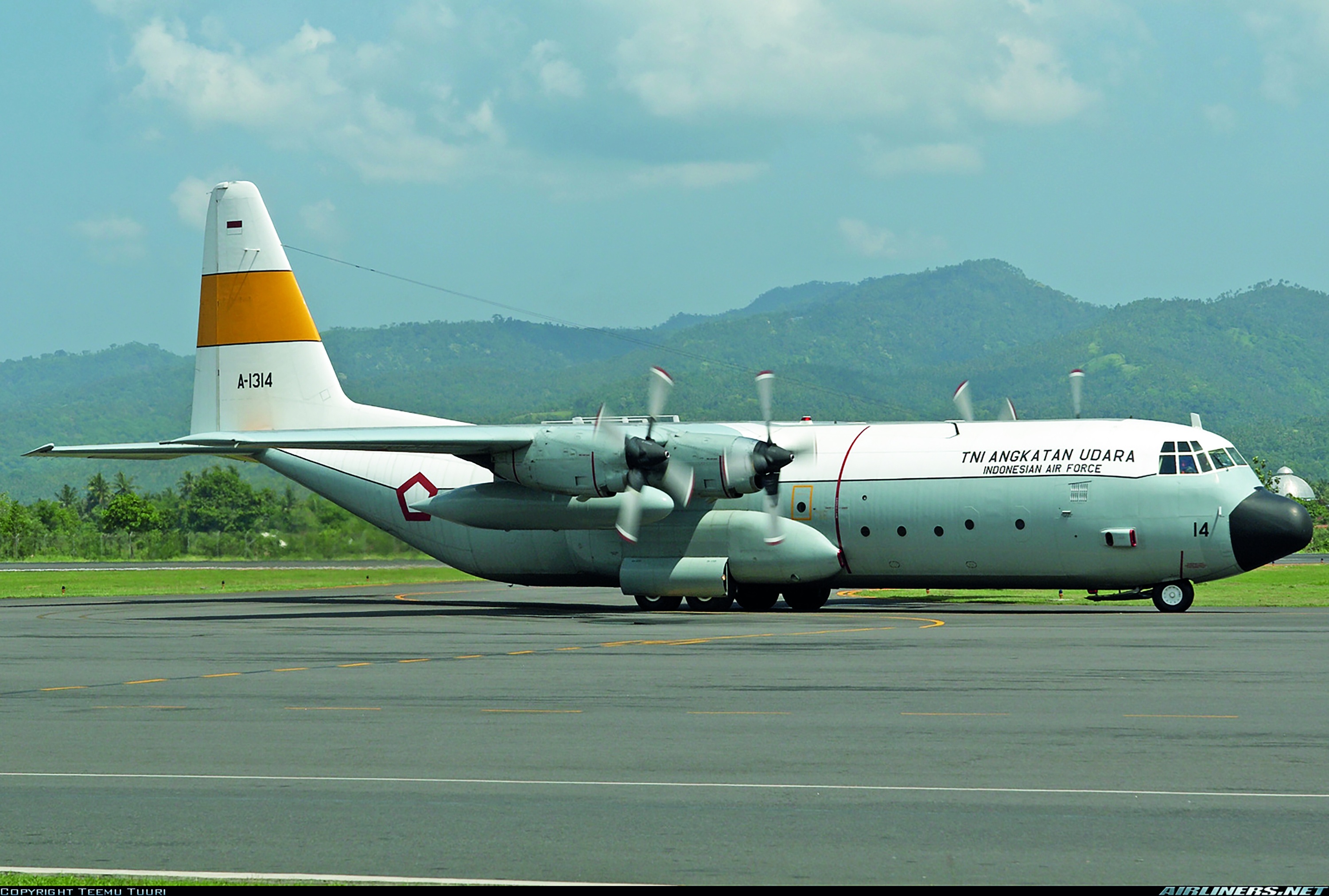 The Hercules was transporting military personnel and their families from Jakarta's Halim Perdanakusuma Airport to Iswahyudi Air Force Base in East Java. It was then due to continue to Sulawesi and Papua. The plane was carrying 112 people: 41 military passengers, 60 civilians and 11 military crew. Weather was fine and flying conditions were good. The plane crashed 5.5km north of the East Java air base, hitting four houses in Geplak village before skidding into rice fields and bursting into flames. Fifteen people on board survived. The Indonesian military never publicly disclosed the cause of the crash.
Adam Air Flight 574
January 1, 2007
Route: Surabaya – Manado
102 fatalities: 96 passengers, 6 crew
Plane: Boeing 737-400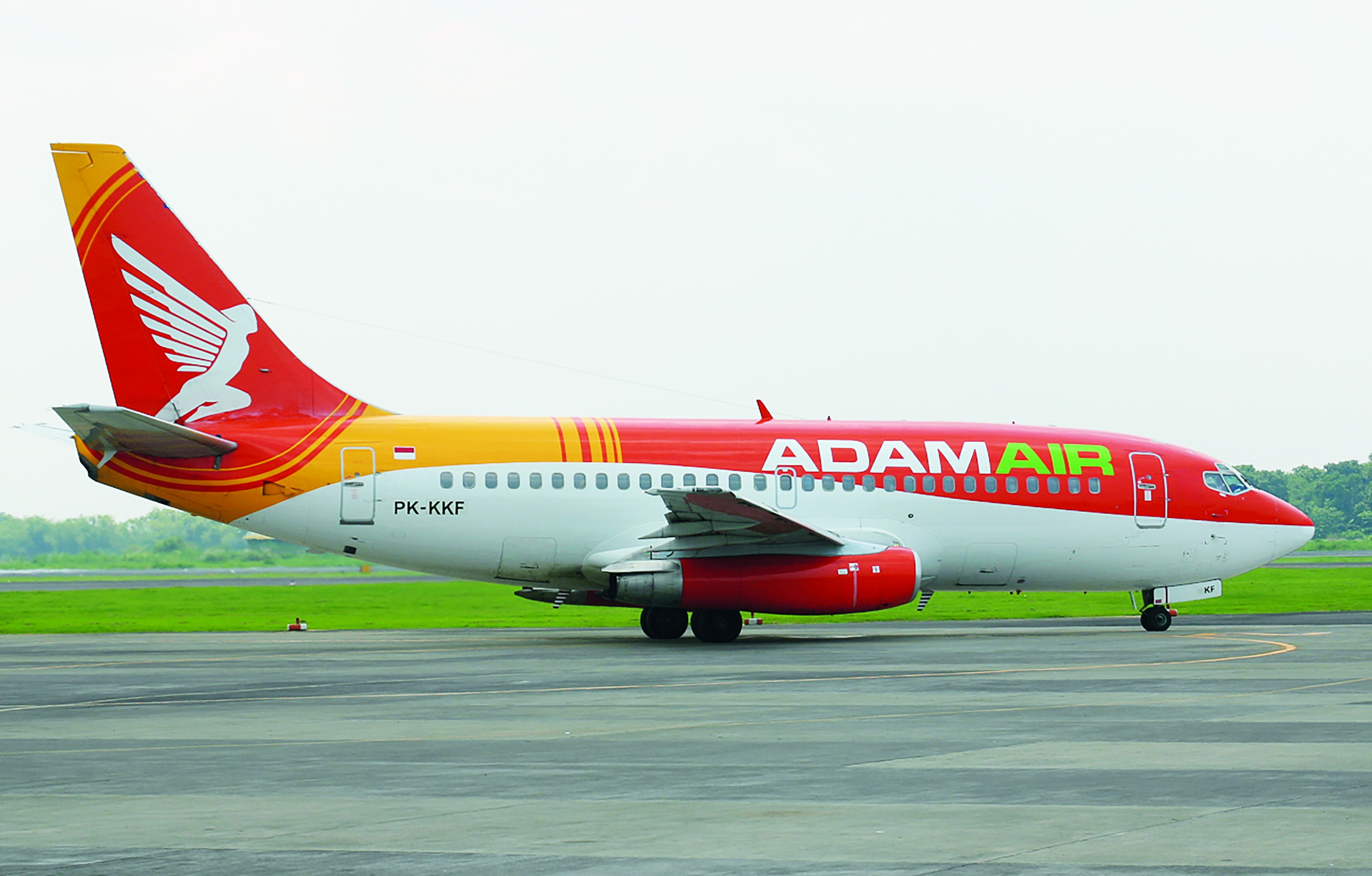 Adam Air was among the budget airlines that emerged during the air transport sector's liberalisation after the 1998 fall of Suharto. Adam Air, which began operating in December 2003, was founded by Golkar Party executive Agung Laksono (who served as parliament speaker and chief welfare minister). The airline faced accusations of corruption and violating safety standards to maximize profits. Flight 574 broke up while airborne and landed in the Makassar Strait off the coast of West Sulawesi province. It was the deadliest accident involving a Boeing 737-400. Pilots lost control of the plane while tinkering with the inertial navigation system and unknowingly disconnected the autopilot. Adam Air was banned from flying in June 2008 and went bankrupt.
Silk Air Flight 185
December 19, 1997
104 deaths: 97 passengers, 7 crew
Route: Jakarta – Singapore
Plane: Boeing 737-300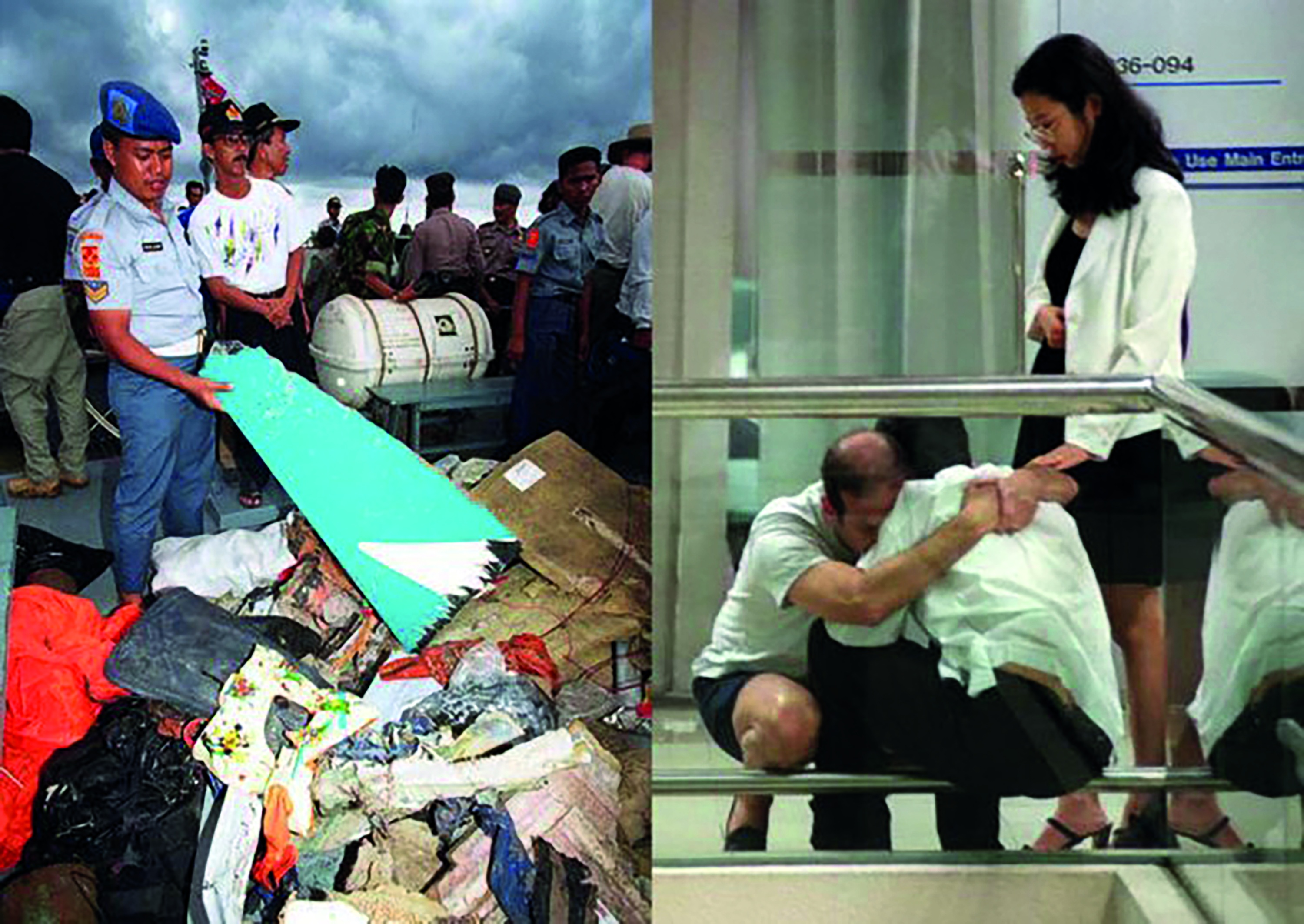 SilkAir, a subsidiary of Singapore Airlines, is generally regarded as one of the better airlines in Southeast Asia. Flight 185 plunged almost vertically into the Musi River near Palembang in South Sumatra, killing all 97 passengers and seven crew. Indonesia's National Transportation Safety Committee (NTSC) could not determine the cause of the crash. An investigation by the United States National Transportation Safety Board (NTSB) concluded the crash was the result of deliberate flight control inputs, most likely by the captain, Tsu Way Ming. He had recently lost US$2.25 million on the stock market and had taken out a life insurance policy to benefit his wife and children.
Pan Am Flight 812
April 22, 1974
107 deaths: 96 passengers, 11 crew
Route: Hong Kong – Sydney via Bali
Plane: Boeing 707-321B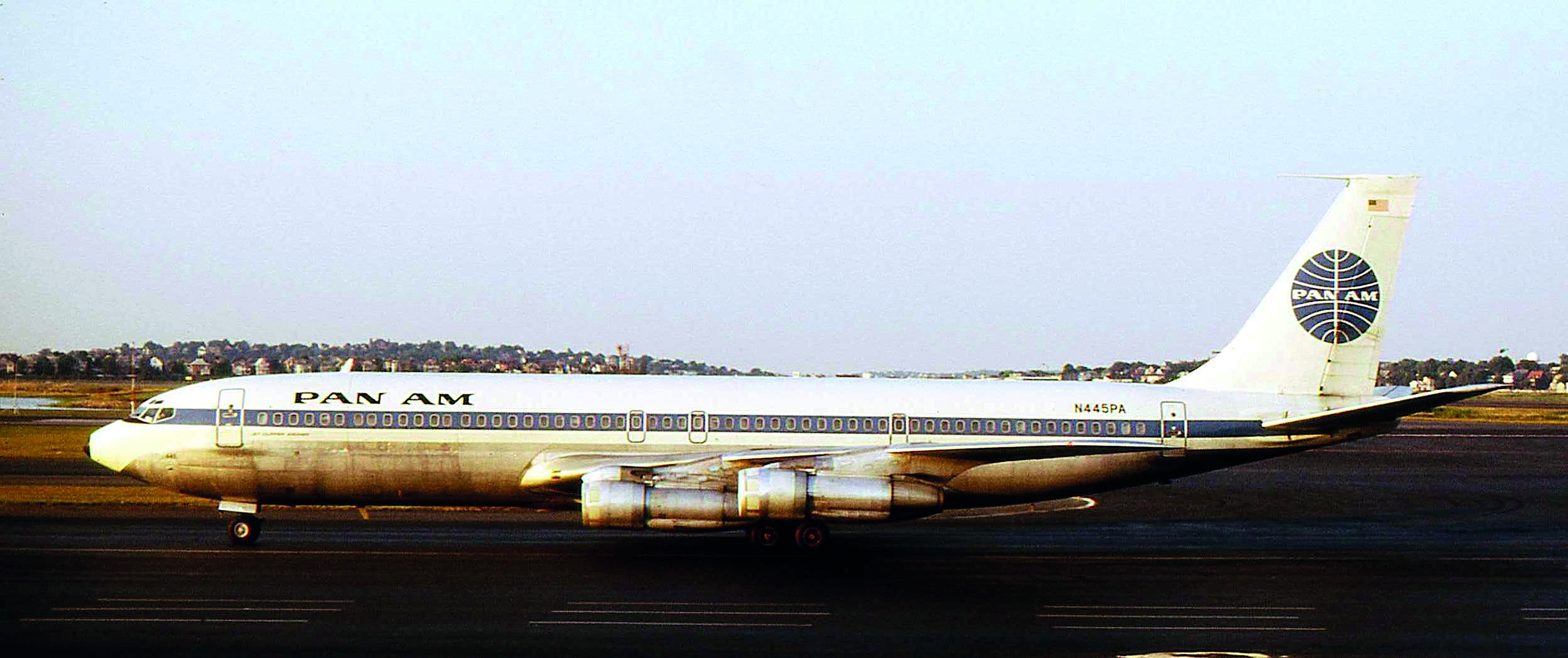 The plane, named Clipper Climax, was flying from Hong Kong to Bali, and was then due to stop at Sydney, Fiji, Honolulu and Los Angeles. While preparing to land at Denpasar, it crashed into Mesehe Mountain, about 80 km northwest of the airport. The probable cause was a faulty navigation instrument, which had prompted the captain to make a premature right-hand turn. The nationalities of the victims included: Japanese (29), American (26), Indonesian (18) and Australian (16). Clipper Climax had appeared in the 1971 film Willy Wonka & the Chocolate Factory, delivering Wonka bars.
Indonesian Air Force Lockheed C-130 Hercules
October 5, 1991
135 deaths: 121 airmen, 12 crew, 2 on the ground
Route: Jakarta – Bandung
Plane: Lockheed C-130 Hercules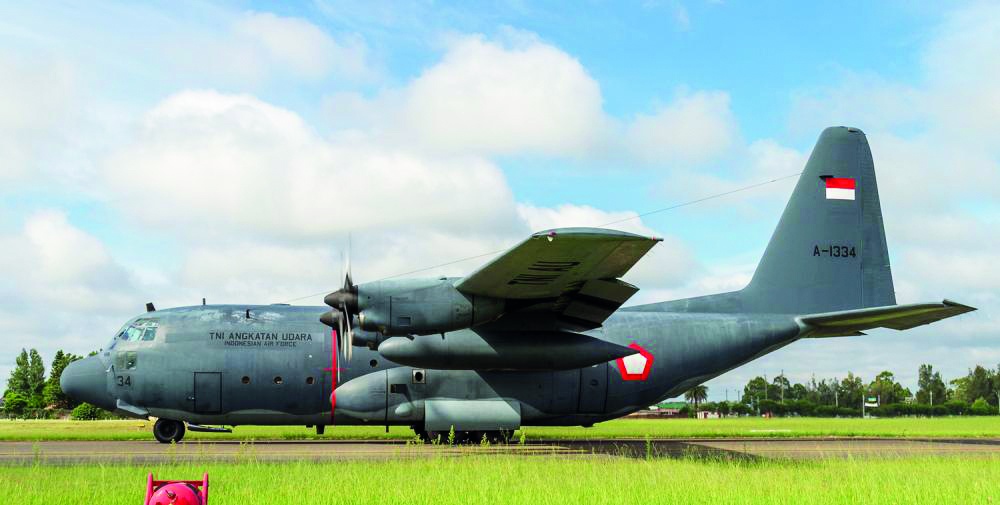 After taking off from the military's Halim Perdanakusuma Airport, the Hercules crashed in East Jakarta. About three minutes into the flight, one of the plane's four engines caught fire and another failed. Of the 134 people aboard the plane, only one survived. Bambang Sumadi. The passengers were an elite unit of airmen, who had just participated in an Armed Forces Day ceremony. The plane exploded in flames as it crashed into a training centre run by the Manpower Ministry, where two guards were killed.
Indonesian Air Force Lockheed KC-130B Hercules
June 30, 2015
143 deaths: 109 passengers, 12 crew, 22 on ground
Route: Medan – Tanjung Pinang
Plane: Lockheed KC-130B Hercules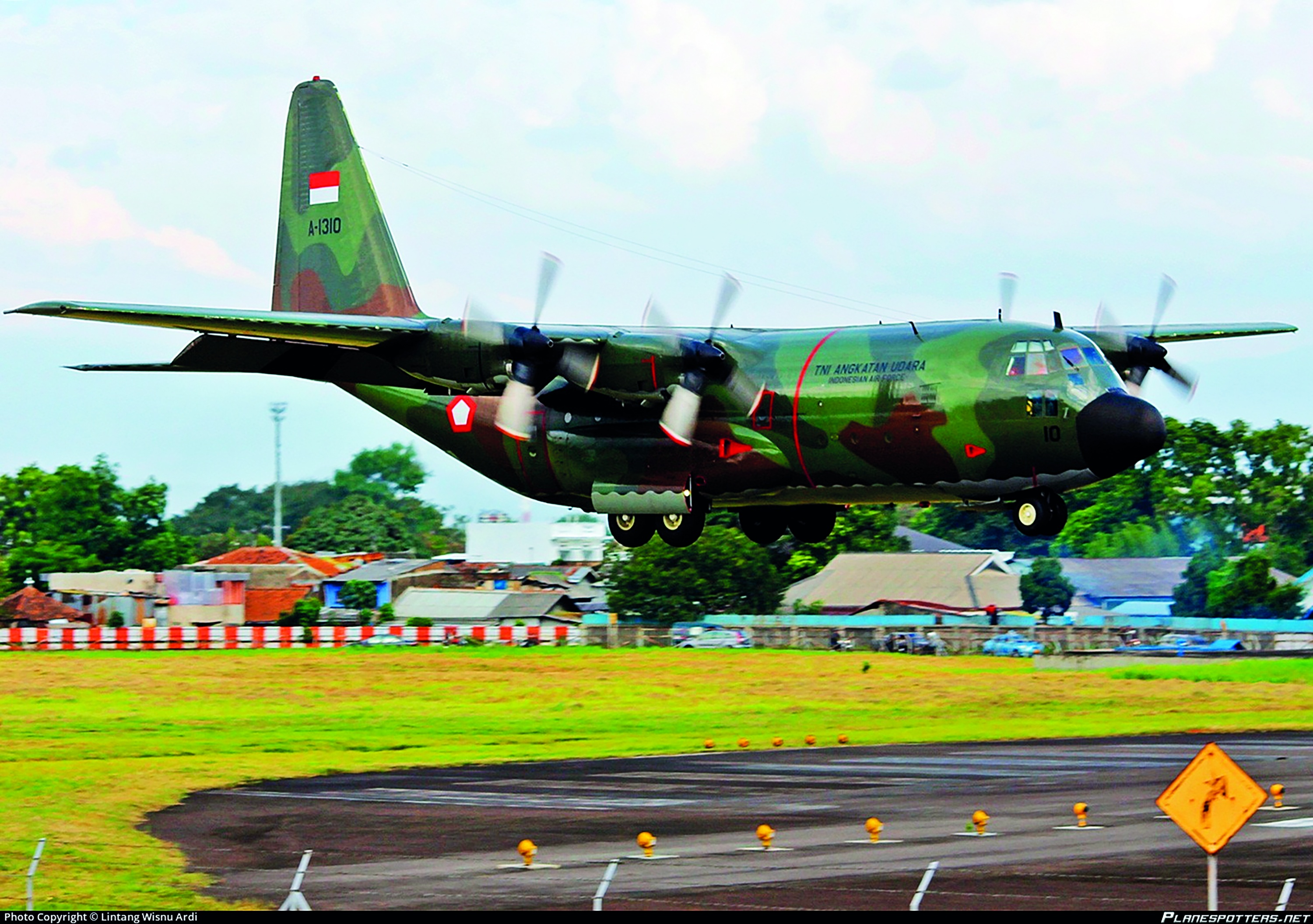 The Hercules crashed into a commercial and residential building after departing Soewondo Air Force Base in the North Sumatra capital of Medan for a flight to Bintan Island. Shortly after takeoff, the crew radioed they were returning to base, as one of the four engines had apparently failed. The plane, which had been in service since 1964, then turned and crashed into the recently completed building, which included a spa business. Among the passengers were paying civilians – an often-flouted violation of government regulations. The crash prompted the Air Force to ground its entire C-130 fleet for inspection.
Mandala Airlines Flight 091
September 5, 2005
149 deaths: 100 passengers, 49 on the ground
Route: Medan – Jakarta
Plane: Boeing 737-200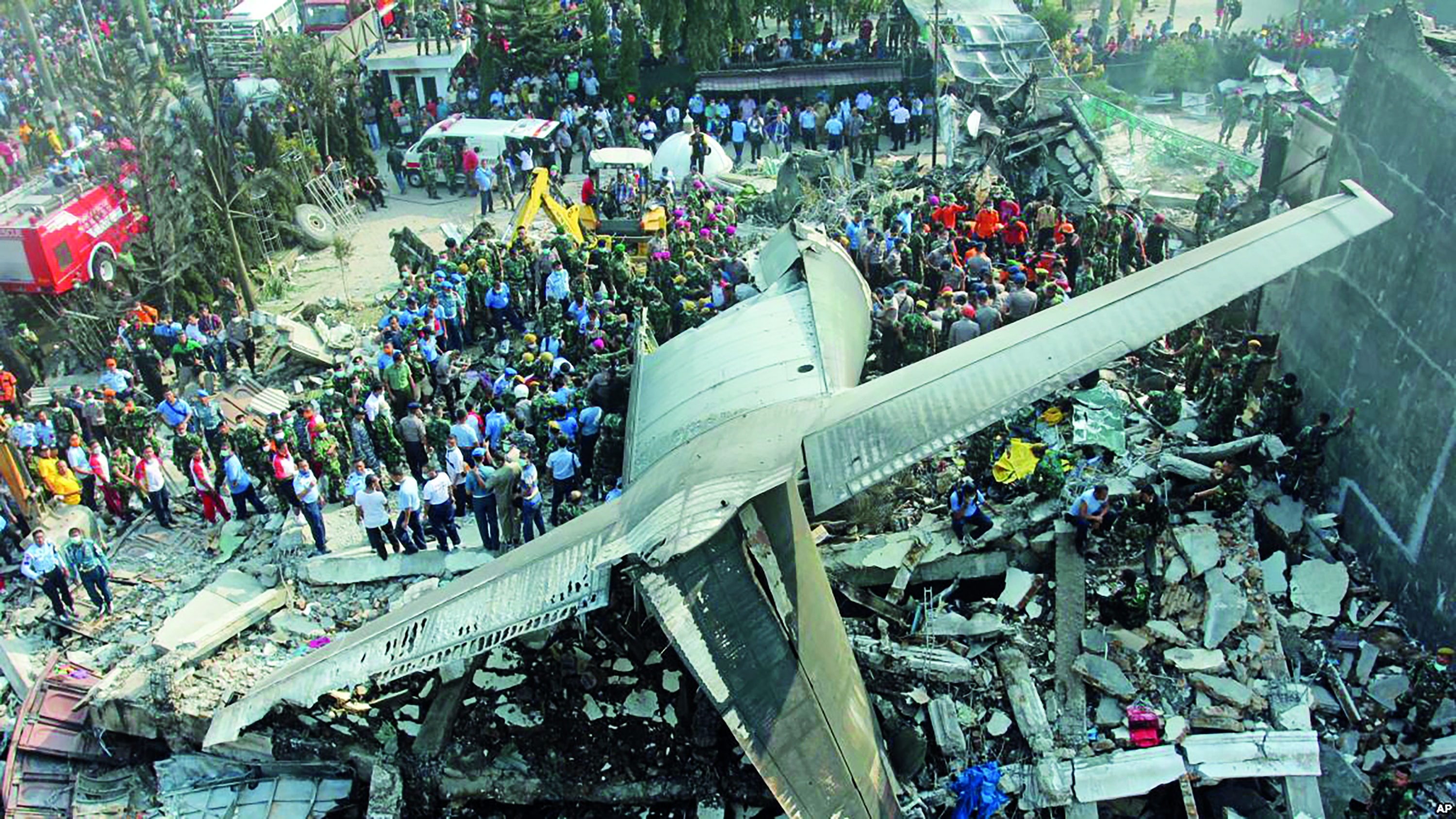 Seconds after taking off from Polonia International Airport in North Sumatra, the 24-year-old plane crashed into a heavily populated residential area. Dozens of cars and houses were destroyed. Seventeen passengers, most of them seated at the rear of the plane, survived. Then-North Sumatra governor Rizal Nurdin was among the dead. It was the deadliest air disaster involving the Boeing 737-200 series. An investigation found no signs of engine defects, but noted the plane had been loaded with 2.7 tons of fresh durian. The crash was attributed to the wing flaps and slats being retracted on takeoff. The plane was built in 1981 and operated by Lufthansa until sold to Mandala in 1994. It had suffered an engine fire in 2003.
Indonesia AirAsia Flight 850
December 28, 2014
162 deaths: 155 passengers, 7 crew
Surabaya – Singapore
Plane: Airbus A320-216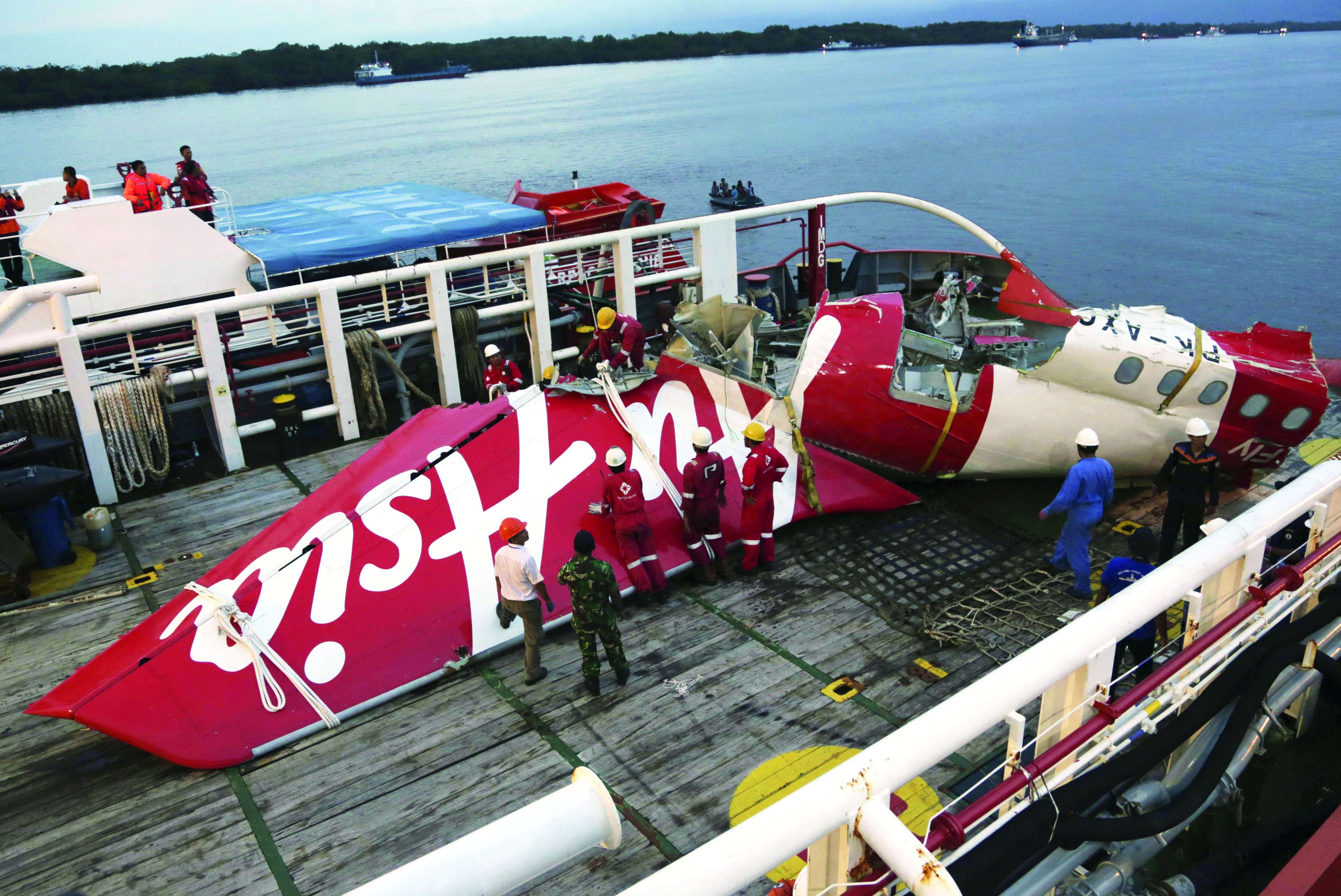 The plane crashed into the Java Sea during bad weather, killing all 162 people on board. Aircraft debris and human remains were found floating in the Java Sea two days later. The aircraft had stalled during an abnormally steep climb and was unable to recover. The Indonesian National Transportation Safety Committee concluded the rudder travel limiter unit had malfunctioned. The pilots' response led to a 104-degree roll of the aircraft, and apparent miscommunication between them worsened the situation.
Garuda Indonesia Flight 152
September 26, 1997
234 dead: 222 passengers, 12 crew
Jakarta – Medan
Plane: Airbus A300B4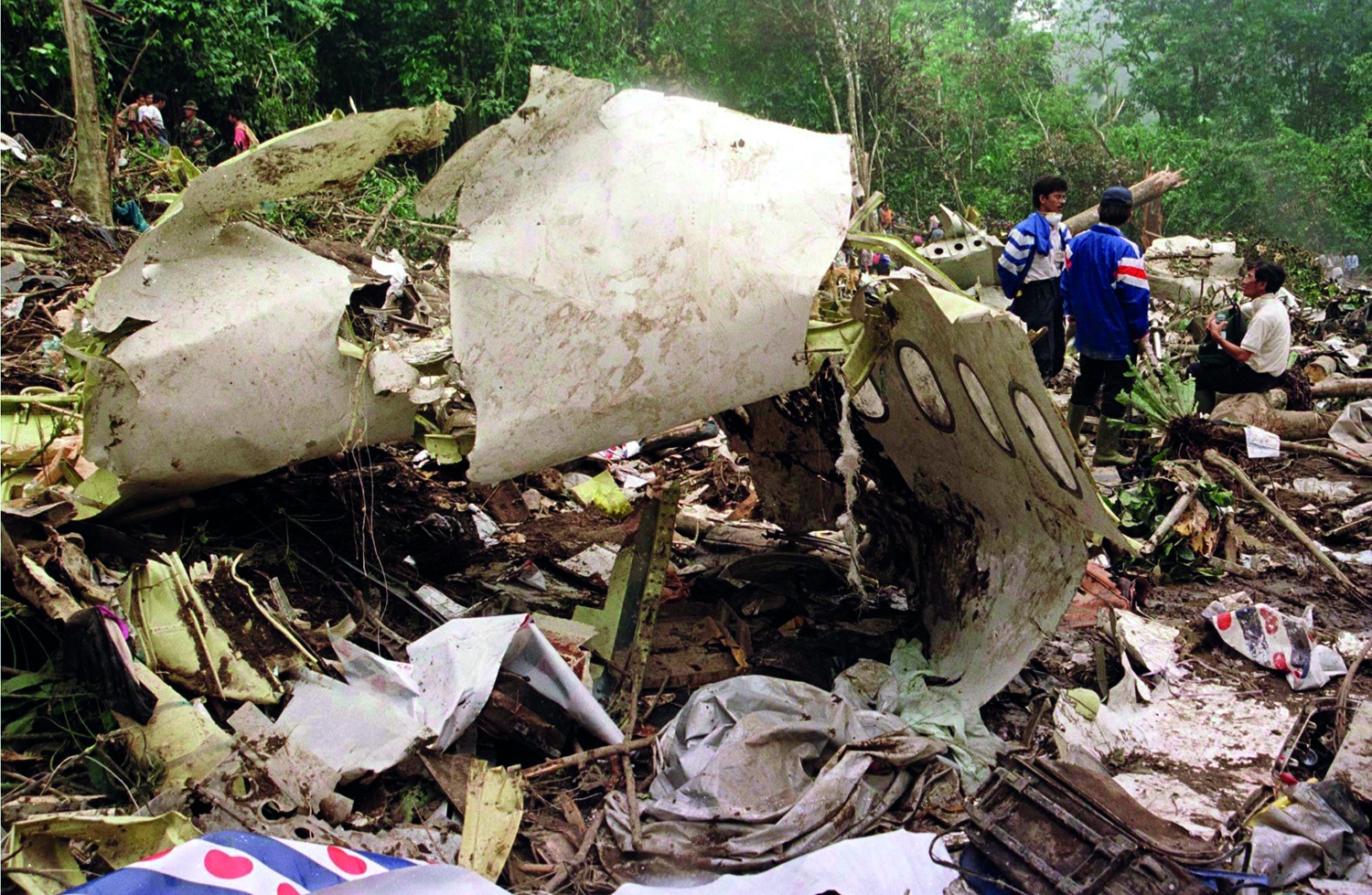 The Airbus was on its final approach to Polonia International Airport when it crashed into a ravine in tree-covered mountains 48 km south of Medan during low visibility caused by deliberately lit forest fires. The crash was due to several factors. There was miscommunication between an air traffic controller and the plane's two pilots. The captain inputted the incorrect altitude descent into the autopilot, bringing the plane down to 1,500 feet, whereas he was supposed to descend to 2,000 feet. The captain turned left after being instructed to turn right.
Also, the plane's ground proximity warning system alarm was not working. Garuda still uses the GA-152 flight number, but now for the Jakarta – Batam route. Forest fires continue to be deliberately lit in Sumatra to clear land for oil palm plantations.