The challenge of gauging sustainability in a climate where there are numerous subjective interpretations of what essentially counts is one of the primary hurdles that companies face.
There has been active discourse among business stakeholders, investors, and government authorities; surrounding the utilisation of frameworks such as Environmental and Social Governance (ESG) and Sustainable Development Goals (SDG) to evaluate and expand a company's sustainability quotient while quantifying their efforts. In today's intensely competitive business environment, an organisation's growth and prosperity are at times determined by its choices relating to socioeconomic and environmental factors. Corporate Social Responsibility (CSR) actions that have often been characterised as merely avoiding harmful actions have now evolved into a mandate for a proactive engagement in positive actions, exemplified in the strategic focus on ESG or SDG priorities.
When addressing current SDG matters, Artificial Intelligence (AI) is one of the contemporary technological advancements that come to mind. The intricate data analysis capabilities AI possesses can be harnessed. Relying on data-driven decision-making and prioritising resource optimisation is especially beneficial to foster sustainable growth in businesses. AI-driven systems exhibit the potential to enhance ESG initiatives across various industries, including energy, transportation, agriculture, and waste management. It is able to analyse extensive datasets, apply pattern recognition, and generate valuable insights that can inform policy-making, facilitate targeted interventions, and inspire inventive solutions for sustainable development.
The application of AI has the potential to decrease global greenhouse gas (GHG) emissions by 4 percent, according to PwC's calculations. Additionally, leveraging AI for environmental objectives could contribute as much as US$5.2 trillion to the worldwide economy by 2030.
The initial phase in this crucial endeavour involves the utilisation of AI tools to assess and document the environmental as well as social consequences of present-day corporate activities. AI can efficiently capture, process, and analyse data related to transportation and electricity usage. This capability enables businesses to generate comprehensive carbon footprint assessments at a lower expense.
Furthermore, AI can play a role in verifying and confirming the accuracy, transparency, and accessibility of these reports. Measurement represents the preliminary stage for taking action, and thanks to the progress and widespread adoption of artificial intelligence, this measurement process has become significantly more convenient and accessible. Organisations can also enhance supply chain data analysis and interpret data through Large Language Models (LLMs). These models offer valuable insights into expenditure and operational aspects.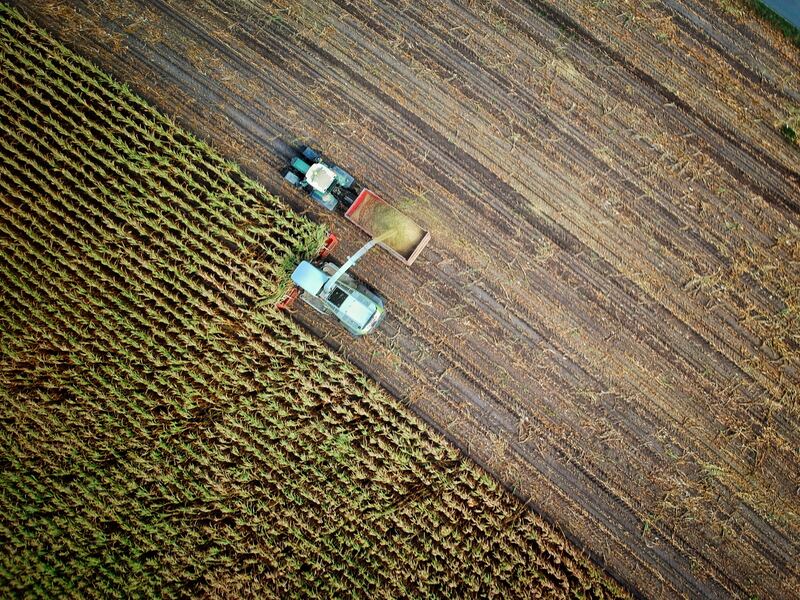 Numerous AI applications can be useful specifically for certain sustainability matters. For instance, concerning the ever-growing demand for food, innovation in agriculture assumes a pivotal role. Fortunately, AI is spearheading the transformation of agriculture toward greater sustainability. Agricultural robotics such as AI-driven robots, reminiscent of self-driving cars, possess the capacity to navigate fields and autonomously harvest crops at the ideal stage of maturity. This not only minimises waste but also enhances overall productivity.
Additionally, there are innovations such as crop and animal surveillance where AI assists farmers in maintaining the well-being of their crops and livestock. Through image recognition and sensor technologies, it identifies crop conditions, including pest infestations, and detects early signs of animal diseases. This early awareness enables farmers to take prompt corrective action, reducing the need for excessive chemical treatments or medications and thereby mitigating potential losses.
In one of the cases that has been a viral topic in Indonesia itself, Jakarta has been dubbed the world's most polluted city according to recent data released by IQAir. Expanding beyond Indonesia, air pollution is rapidly evolving into a global crisis impacting public health and the environment.
AI is able to play a pivotal role in mitigating the issue of air pollution through several methods, one of which is real-time alerts. AI leverages data from air quality monitors to provide insights into how air quality affects individuals and assists in the formulation of health protection policies. It also processes data from various monitors in real time to issue alerts when pollution levels spike. This enables people to take immediate action, such as staying indoors or wearing masks. Another way is through predictive models. AI empowers scientists to create predictive models that forecast factors like air pollutant concentrations. Through this, it becomes possible to proactively avert future adverse impacts from air pollution.
In another case, buildings can squander approximately 25 to 30 percent of their water consumption on average. A practice that is highly unsustainable, especially in a world grappling with droughts and water scarcity. The implementation of AI-powered computer vision can play a pivotal role in identifying water leaks and the presence of harmful chemicals within production plants. It can promptly notify authorities, enabling swift action to address these issues. This proactive approach not only aids in environmental preservation but also allows businesses to minimise their ecological footprint.
It's important to note that machine learning also leaves an environmental footprint. As mentioned in the article "Gartner Top 10 Strategic Predictions for 2023 and Beyond", the projections indicate that by 2025, in the absence of sustainable AI practices, AI's energy consumption could surpass that of the human workforce. Extensive computational resources – which are typically accessible solely via large-scale data centres – are often required for sophisticated AI technologies, research endeavours, and commercial advancements. These establishments exhibit substantial energy requirements and leave a significant carbon footprint. AI technologies heavily depend on insights derived from data analytics and resources that may not be as accessible to low and middle-income nations. This disparity has the potential to increase economic disparities, create new inequalities, and impede the long-term objectives related to economic growth, modernisation, infrastructure development, and inequality reduction.
While digital advancements continuously offer daily advantages as observed in the past two decades, they also give rise to a multitude of challenging inquiries and broad concerns regarding technology's influence on society. This trend unfolded as the internet evolved into an integral aspect of both people's professional and personal lives, and it appears to be continuing as AI progresses and the world undergoes transformation. Even though the connections recognised between AI and sustainable objectives are predominantly favourable, it's necessary to acknowledge and address potential trade-offs.