In the heart of Jakarta, sports enthusiasts have a hidden gem to call their own – the city's top sports bars.
These lively venues offer the perfect blend of sports excitement and good times. Whether you're a die-hard fan or just looking for a great place to catch a game, Jakarta's sports bars deliver an unforgettable experience.
Join us as we explore the top sports bars where sports and fun come together in this vibrant city.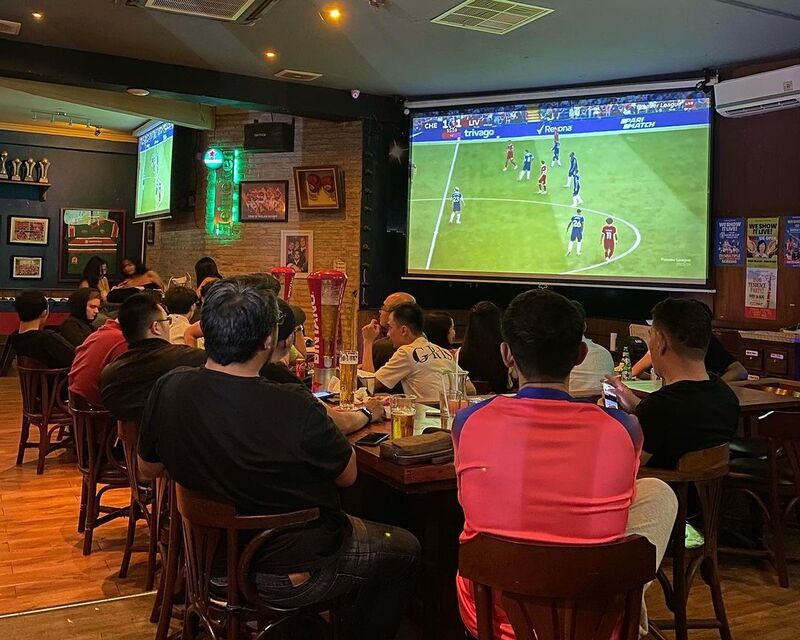 Eastern Promise
Situated in the vibrant heart of Kemang, a lively urban district in Jakarta, Eastern Promise is a classic English-style pub with a long-standing renown as a top spot for dining and nightlife enthusiasts. Eastern Promise embodies a sense of community, offering a wide selection of beers, delicious cuisine, international sports coverage, and live music by local and expat artists every Friday and Saturday evening.
Location: Jl. Kemang Raya No.5, Bangka, South Jakarta

Instagram:

@epkemang
Brewerkz Senayan City
Brewerkz Senayan City is a sports bar in Jakarta, Indonesia's capital. With its prime location in Senayan City Mall, this establishment has become a go-to destination for sports enthusiasts. Inside, you'll find a vibrant, exciting atmosphere with large-screen TVs broadcasting live sports events worldwide. Whether you're a football fanatic, a basketball buff, or a rugby supporter, Brewerkz has you covered.
Location: Crystal Lagoon Senayan City LG Floor, Jl. Asia Afrika Lot 19, Jl. Asia Afrika No.19, Gelora, Tanah Abang, Central Jakarta

Instagram:

@brewerkzjkt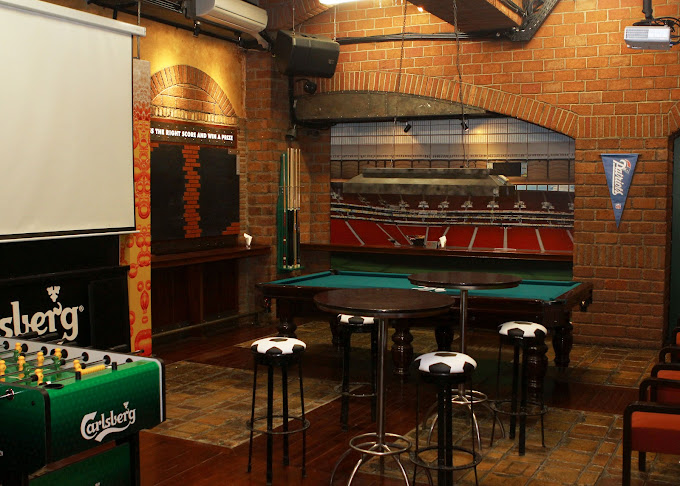 B.A.T.S.
B.A.T.S. in Jakarta is a top-notch sports bar where sports fans can have a special and fancy time. It's inside the luxurious Shangri-La Hotel and combines sports excitement with some class. At B.A.T.S., you can savour a wide selection of Western dishes and a diverse array of beverages as you watch your favourite sports match.
Location: Shangri-La Jakarta, Level 1, Kota BNI JL. Jend. Sudirman Kav. 1, Central Jakarta

Instagram:

@shangrilajkt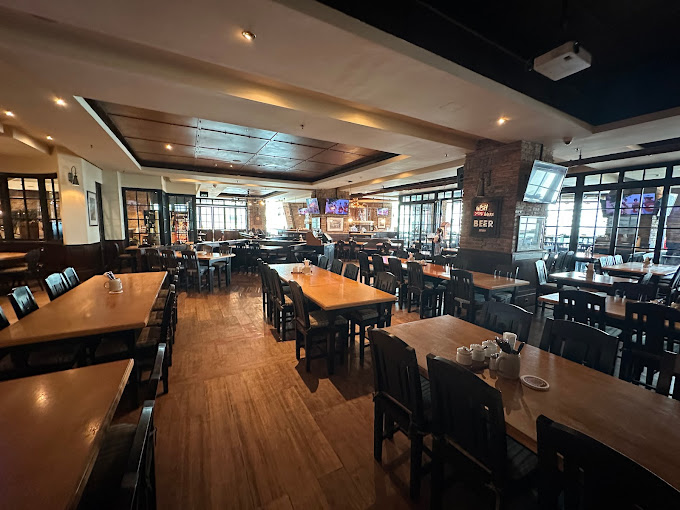 Paulaner Bräuhaus
Paulaner Bräuhaus stands as Jakarta's sole genuine German eatery, serving house-brewed Paulaner beer. The establishment features a city-view lounge, nightly live music shows, and screens for broadcasting major sports events. Annually, Paulaner Bräuhaus hosts the sole authentic Oktoberfest celebration in the nation.
Location: Hotel Indonesia Kempinski Jakarta, Jl. MH Thamrin No.1, Menteng, Central Jakarta

Instagram:

@paulanerjakarta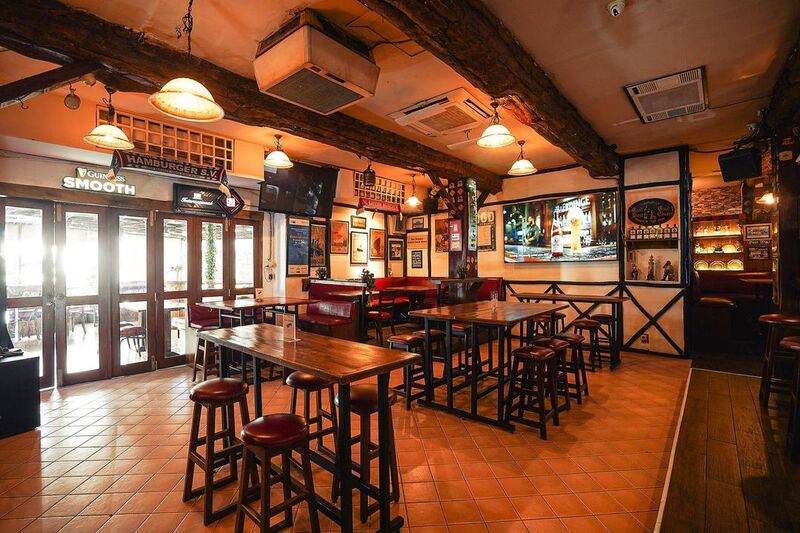 Sport Stube
Sport Stube, founded in June 2014, is primarily a sports bar designed for sports enthusiasts and car lovers. Located near Pondok Indah Mall, it offers a view of the Pondok Indah Golf course and driving range, making it an ideal spot for both golf enthusiasts and office workers to unwind after their shifts. This makes it great for golf fans and people who work nearby to relax after their jobs. Inside, you can see a lot of sports stuff, and they have many TV screens showing different sports games and car shows at the same time.
Location: Pondok Indah Golf Galery, Jl. Metro Pondok Indah, Kebayoran Lama, South Jakarta

Instagram:

@stubejakarta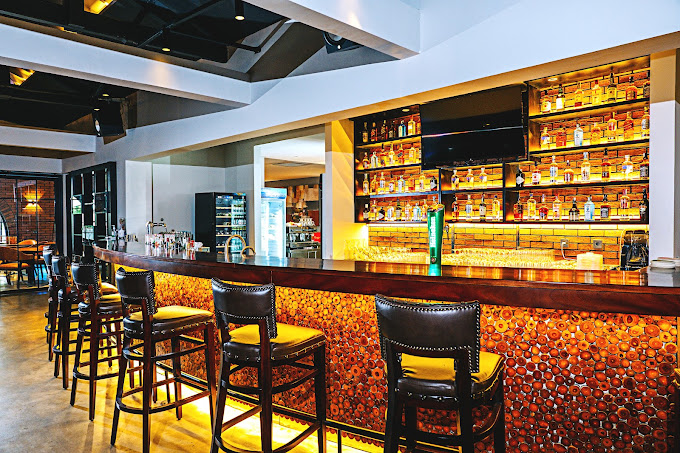 Treehaus Bar & Grill
Treehaus Bar is a lively sports bar nestled in Kemang, providing a welcoming haven for sports enthusiasts in the bustling city. Located conveniently in Jakarta's vibrant dining and entertainment scene, this establishment is a go-to destination for those seeking a thrilling sports-watching experience. Inside, you'll find numerous large-screen TVs broadcasting a wide range of sporting events, ensuring that you never miss a moment of the action.
Location: Jl. Taman Kemang 1 No.8, Bangka, South Jakarta

Instagram:

@treehausbar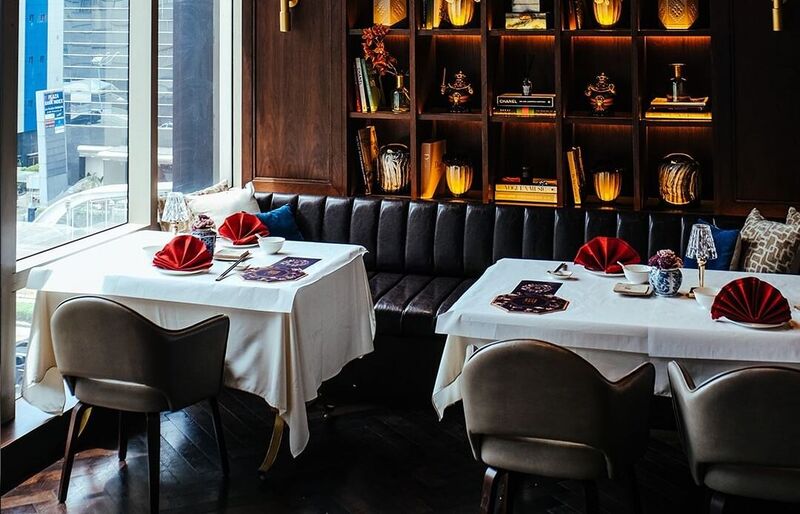 Shu Cuisine & Bar
Located on the fourth level of Plaza Indonesia, Shu Cuisine & Bar offers a delightful combination of spicy Sichuan dishes and refreshing signature cocktails, providing a spicy and enjoyable night out. This spot is perfect for both sports fans and food enthusiasts, creating a lively and comfortable setting to watch your preferred games. With its delectable Asian cuisine and a wide range of drinks to choose from, it serves as an ideal place to relish flavourful dishes while supporting your favourite team.
Location: Plaza Indonesia, Level 4, Jl. M.H. Thamrin No.Kav. 28-30, Menteng, Central Jakarta

Instagram:

@shucuisine_official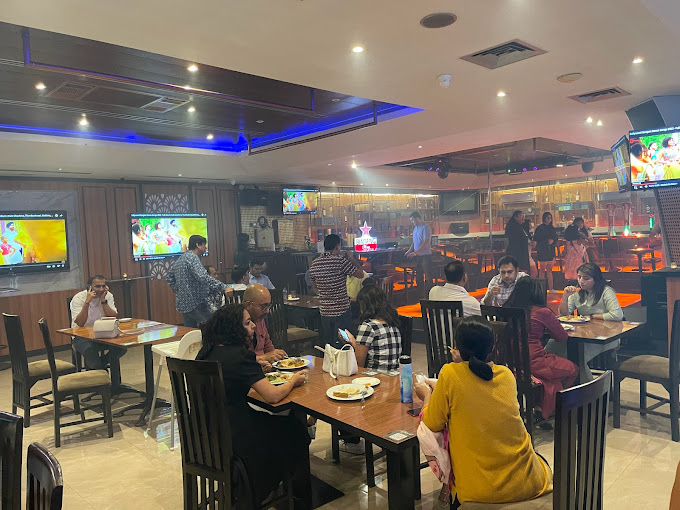 Hideout Sports Bar
Hideout Sports Bar seamlessly fuses the culinary wonders of India, the rich flavours of Indonesia, and the tantalising delights of Western cuisine, together with the excitement of live sports events. This sports bar is designed to offer you a multifaceted experience that combines diverse culinary traditions with the thrill of watching your favourite sports matches, creating a harmonious blend of flavours and entertainment that caters to a wide range of tastes and preferences.
Location: Jl. H. R. Rasuna Said No.Kav C 22, Karet Kuningan, South Jakarta

Instagram: –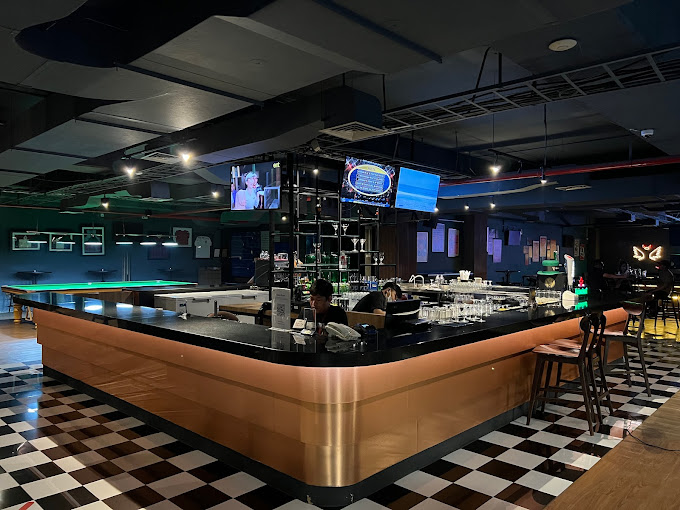 Tipsy Sports & Pool Bar
Tipsy Sports & Pool Bar is a fun sports bar in Jakarta that's perfect for people who love sports. It's right in the middle of the city, so it's easy to get to. Inside, there are lots of big TVs showing sports games, so you can watch your favourites. But it's not just about watching sports, they have pool tables for a bit of friendly competition. It's a great place to hang out and enjoy sports with friends in Jakarta.
Location: Hayam Wuruk Plaza, Hayam Wuruk St No.108, Taman Sari, West Jakarta

Instagram:

@tipsysports108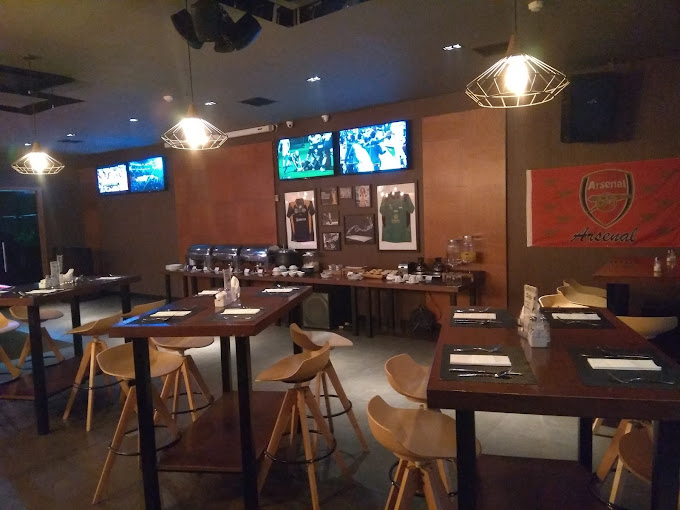 MVP Sports Bar & Grill
MVP Sports Bar & Grill, nestled within the Tematik Hotel in North Jakarta, stands as a fantastic sports bar destination for both locals and expat visitors. This cosy spot is perfect for sports enthusiasts looking to catch their favourite games in a relaxed atmosphere. It offers large-screen TVs as well as delicious food and refreshing drinks.
Location: Tematik Hotel, 1st Floor, Jl. Jembatan Tiga No. 35, Penjaringan, North Jakarta

Instagram:

@mvpsportsbarjkt
Pizza e Birra Sports Bar
Pizza e Birra is a popular sports bar in Jakarta with several convenient locations, including Setiabudi One, Kota Kasablanka, Gandaria City, Plaza Indonesia, Cilandak Town Square, Emporium Pluit Mall, Central Park, and Puri Indah Mall. It has become a beloved destination for sports enthusiasts. Inside, you'll find a lively atmosphere with multiple large-screen TVs broadcasting a variety of sports events. What sets Pizza e Birra apart is its delectable Italian cuisine, including a mouthwatering selection of pizzas and an extensive array of beers to choose from.
Setiabudi One, Jl. H. R. Rasuna Said No.18, Kuningan, South Jakarta

Kota Kasablanka, Upper Ground Floor, Food Society, Jl. Raya Casablanca, Tebet, South Jakarta

Gandaria City, Jl. Arteri Pondok Indah, Kebayoran Lama, South Jakarta

Cilandak Town Square, Ground Floor, Jl. TB Simatupang No.6, South Jakarta

Plaza Indonesia, Jl. M.H. Thamrin No.28-30, Menteng, Central Jakarta

Emporium Pluit Mall, Ground Floor, Jl. Pluit Putra Kencana, Penjaringan, North Jakarta

Tribeca Park, Central Park Mall, Jl. Letjen S. Parman No.28, Grogol Petamburan, West Jakarta

Puri Indah Mall, Jl. Puri Agung No.1, Kembangan, West Jakarta