Delivering only a casual and chic, environment, Lyon is thrilled to unveil its latest culinary adventure: a captivating Farm-to-Table lunch experience that gives diners a great taste of the Best of French cuisine served fresh from the farm to your plate.
This lunch experience is available at Rp388,000++ per person from Tuesday to Friday, making it the perfect midweek escape suitable for a quick lunch or a longer dining experience. Guests will be given a guided tour of the dishes with Lyon's chefs sharing the secrets and stories behind each delectable recipe.
"Farm-to-table dining is not just a trend; it's a celebration of the land, the people who cultivate it, and the flavours it produces. At Lyon, we're excited to bring the essence of French cuisine to our guests in an immersive and educational way" says Dennis Hermawan, the visionary Sous Chef at Lyon.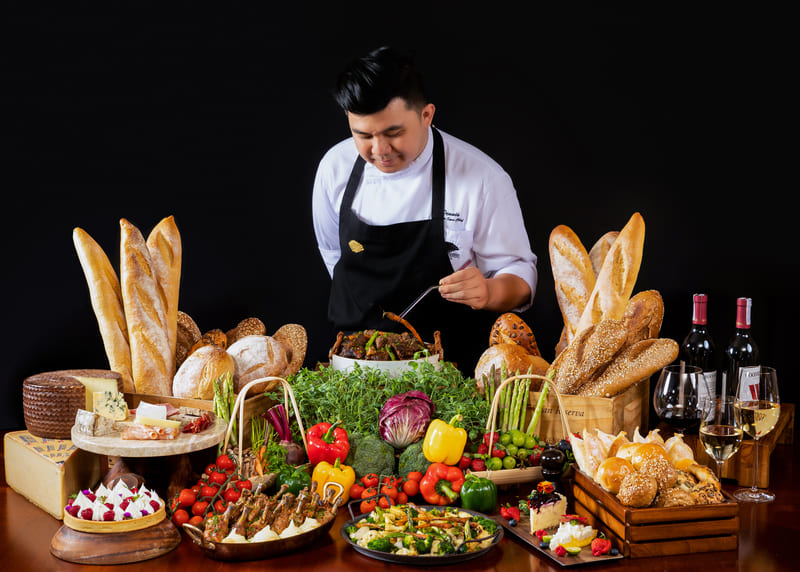 Offering an all-you-can-eat food section, this culinary delight showcases wonderful dishes such as Boeuf Bourguignon, a sumptuous dish of slow-cooked beef marinated in red wine and herbs. Another classic is Coq au Vin, translated to 'Rooster in Wine'. This iconic dish embodies centuries of culinary tradition and rustic elegance. For cheese connoisseurs, the curated selection of artisan cheeses is a journey through the regions of France. Paired with freshly baked baguettes and Lyon's homemade sourdough, this cheese and bread selection is a symphony of textures and flavours.
But that's not all; their 'Soup of the Day' is a delightful surprise that showcases the creativity of the award-winning chefs. Crafted daily from the freshest seasonal ingredients, embodying the essence of French culinary artistry.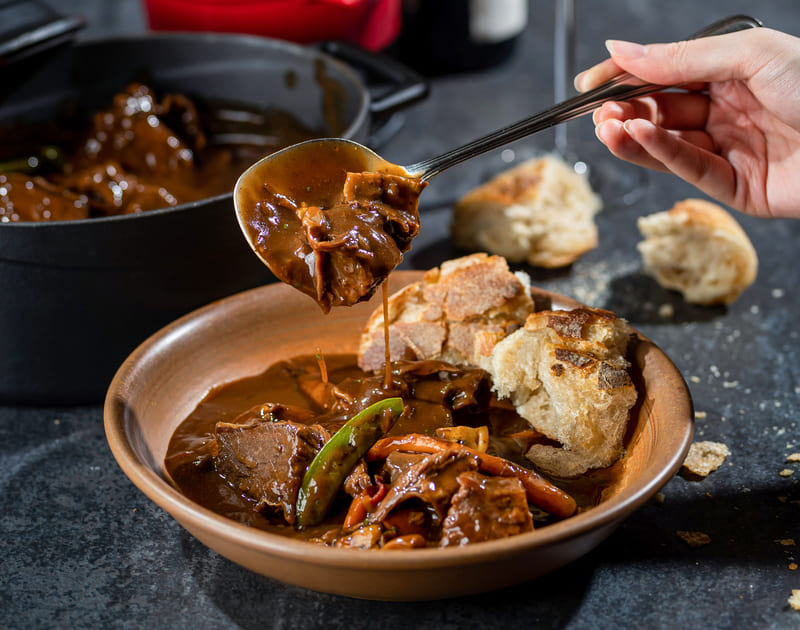 To end the meal, guests are welcomed to choose from a selection of desserts which vary from day to day such as Valrhona Chocolate Pudding, a velvety premium chocolate pudding topped with melted chocolate; Raspberry Tart, refreshing dessert that invites you to savour the fleeting sweetness of summer; Blueberry Cheesecake, a silky rich and perfectly balanced in sweetness, it envelops the palate like a cloud of decadence, last but not least the legendary American Chocolate, an all-time favourites among Mandarin Oriental, Jakarta's Fans.
Whether you are a devoted foodie or simply seeking a delightful lunchtime option, Lyon's Farm-to-Table celebrates the essence of French cuisine, with every bite telling a story of tradition, innovation, and passion.
For reservations, kindly contact Hello MO through WhatsApp at +62 (21) 2993 8888 or email [email protected].