Chāo Cháo is thrilled to announce the arrival of our elegant 2023 Mooncake gift boxes.
Available from 1st August to 29th September, these luxurious creations are set to captivate discerning palates and celebrate the enchanting Mid-Autumn Festival.
Crafted with meticulous detail Chāo Cháo presents two sizes of mooncake gift boxes. The one-layer LUNAR gift box showcases a trio of delightful mooncakes, while the two-layer CELESTIAL gift box boasts a generous selection of six mooncakes. Each mooncake is a culinary masterpiece, handcrafted to perfection.
Drawing inspiration from tradition and innovation, Chāo Cháo offers two distinct styles of mooncakes.
For those seeking a time-honoured classic, the baked mooncakes feature three irresistible flavours, namely Musang King Lotus Paste, Pandan & Salted Egg Yolk, and Black Sesame Paste. The richness of these flavours will transport you to a world of culinary bliss.
For those with a penchant for colourful contemporary flair, Chāo Cháo presents a vibrant and modern snow skin mooncake in a trio of flavours; luscious Coconut Sweet Taro, decadent Musang King Durian Custard, &
enticing Chocolate Truffle Caramel.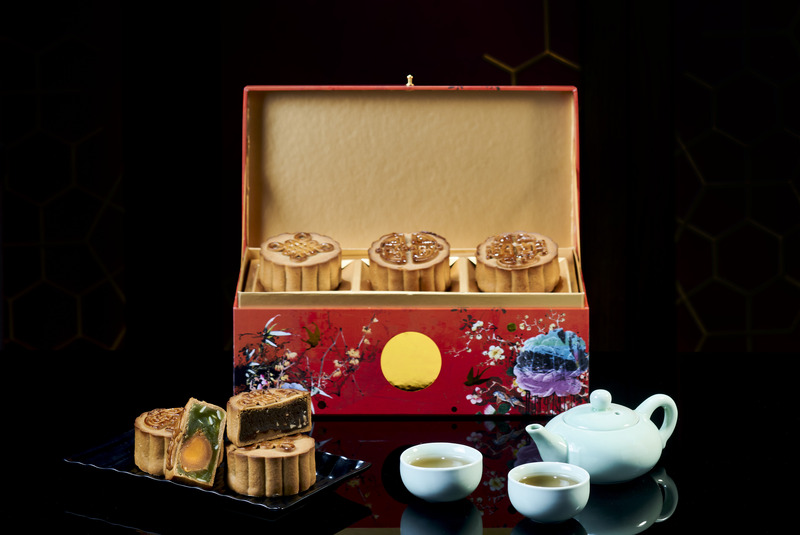 Chāo Cháo is committed to providing the utmost quality and craftsmanship, ensuring that each mooncake is a true masterpiece.
The one-layer LUNAR box is priced at Rp888,000 for three baked mooncakes or Rp988,000 for three snow-skin mooncakes. The two-layer CELESTIAL box, offering an even more delightful assortment of six mooncakes is available for Rp1,288,000 (all prices are net).
Take advantage of this limited-time opportunity to savour the finest mooncakes from Chāo Cháo.
Orders are now being taken until 29th September.
Embrace the spirit of the Mid-Autumn Festival and make your celebration truly unforgettable with Chao
Chao's exquisite Mooncake gift boxes.
For Inquiries & Reservations: