Cháo Jakarta celebrates two years of contemporary Chinese dining and sky-high revelry with a series of curated events across our 25th-floor restaurant & 26th-floor Rooftop between 16th May and 3rd June starting with a culinary experience like no other.
Chāo Cháo x Apéritif (Bali) – A Celebratory Culinary Collaboration
Chāo Cháo Restaurant and Apéritif Restaurant are proud to announce their collaboration in celebration of Chāo Cháo's Two year anniversary. Apéritif Restaurant, recognised as Indonesia's Best Restaurant at the World Culinary Awards, and Chāo Cháo, awarded as the Best Luxury Chinese Restaurant in Jakarta, are coming together for three nights of supreme culinary delight.
ABOUT THE MENU
The seven-course set menu has been expertly crafted by the talented Chef Sky Wong of Chāo Cháo and Chef Nic Vanderbeeken of Apéritif, using only the freshest and finest ingredients.
The culinary journey will start with fresh and flavourful bites of Sweet & Sour Trio of Pickles amuse-bouche, perfect to ignite the appetite, followed by signature to Apéritif inventiveness Asparagus, cooked in three different ways steamed, grilled and pickled topped with shio kombu, parsley powder this dish is set to awaken all your palate.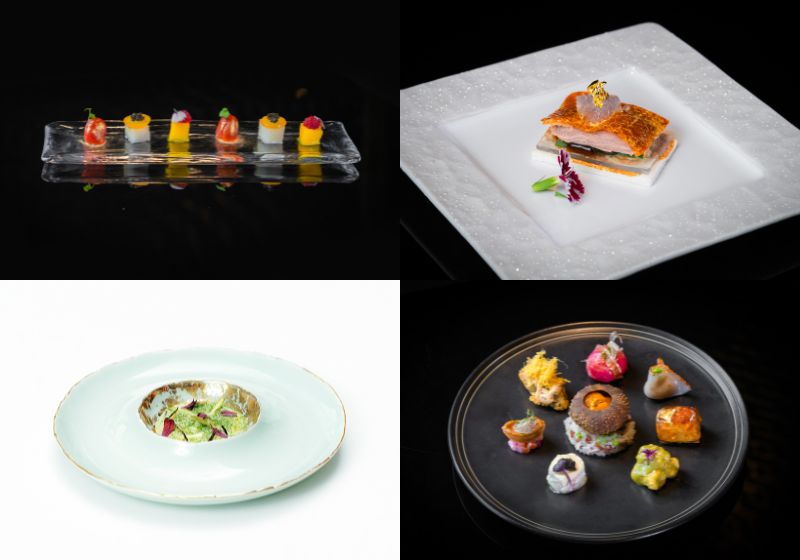 In succession Chāo Cháo serves a reinvented delight favoured by the Emperors – Supreme Royal Peking duck with bird's nest, traditional pancake stamped with Fú representing fortune, layered with Kyuri, American ginseng jelly known for its health benefits, crispy duck skin & topped with Bird's nest. The dining experience continues with Seven stars around the Moon a premium dim sum selection featuring seabass dumplings, champagne lobster, Wasabi squid, Lemon butter oyster, Sour plum abalone, sea urchin curry, and octopus ball in sweet and sour sauce.
Next up we reveal a tribute to the famous Makassar seafood feast incorporated in Octopus highlighting the key ingredients the notorious parape sauce displaying a mixed aroma of shallot and tamarind whilst dabu dabu sambal is known for its tangy identity of sour and potent chili spice, the octopus is finished over charcoal after being braised will display the gentle smokiness. Kiwami Wagyu honours the exquisite and delicate premium beef seared multiple times in short time to retain juiciness, then finished over charcoal
served with ubi cilembu cooked in brown butter, dusted with sesame crumbs, and covered with kimchi pear for a symphony of tastes.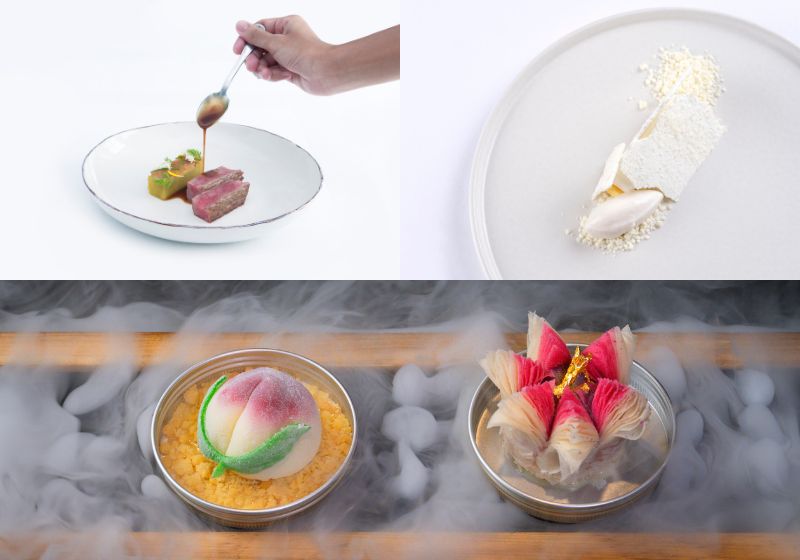 To relish the palate three desserts degustation style are served to the table. Sensation white marries mango puree infused with cilantro, cocoa butter, meringue, and cheesecake crumble, and finished with coconut sorbet, a favourite of Apéritif diners, served alongside Lotus blossom puff, boasting artful presentation, almost feathery-like dough and rich custard and sweet potato filling, and Longevity Snow Bun, traditionally enjoyed during birthday celebrations in China, made with soft snow skin with a delicate cream and raspberry pure filling.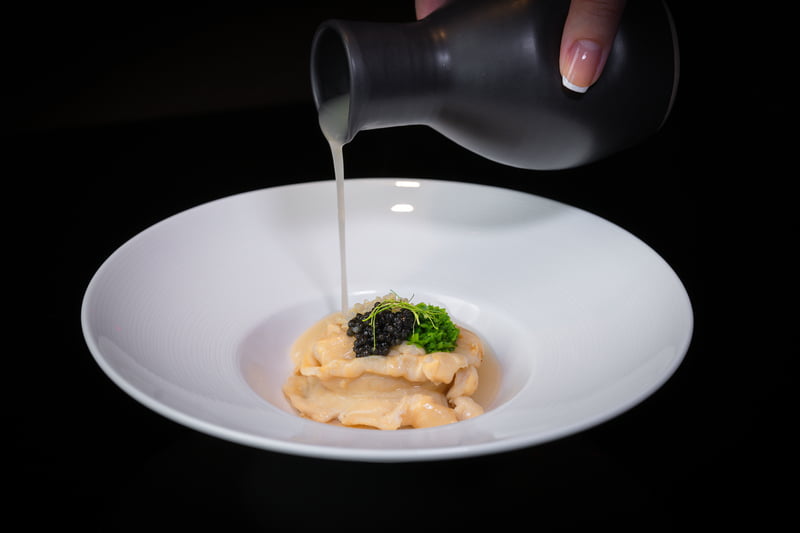 Beyond the seven meticulously crafted courses of the set menu the collaborative culinary teams offer three more dishes that can be added to enhance the experience even further. Choose from From Tzar's choice Apéritif 28 gram Russian sturgeon caviar, served with blinis and sour cream that could be added to the starter course, or two additional main courses Braised fish maw in superior broth, with caviar, quinoa and the delightful Canadian lobster, ravioli, xo.
From appetisers to dessert, each dish is a masterpiece of flavour and presentation.
This collaboration is a testament to the commitment of both Apéritif and Chāo Cháo to providing our guests with a memorable dining experience, we invite all food connoisseurs and enthusiasts to join us for this one-of-a-kind collaboration, where the culinary expertise of two award-winning restaurants come together to create a truly unforgettable evening.
Reservations essential. Limited seats available for this special event.
Enquiries and Reservations: +62 811 9628 001