A lively grill beachfront restaurant with a distinctly modern and inviting nautical ambience.
Nestled on the beachfront with a breathtaking view of the Indian Ocean, Arwana Restaurant is set to unveil its brand-new concept today, curated to create a journey of discovery living out at sea. Inspired by a modern boathouse, Arwana will deliver an unparalleled dining experience through elevated coastal cuisine accompanied by superlative levels of service.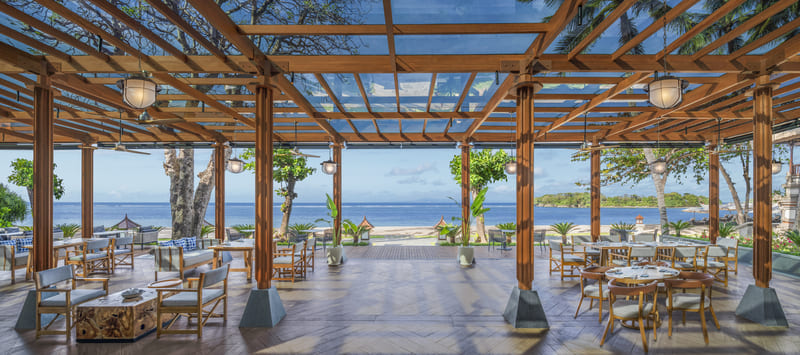 Located at The Laguna, A Luxury Collection Resort & Spa, Nusa Dua, Bali, this iconic restaurant takes beachfront grill fare to a classic-leading level while boasting the stunning ocean backdrop and a relaxing atmosphere where guests are invited to immerse in an unforgettable voyage. With a commitment to culinary excellence and innovation, Arwana continues to redefine the dining experience, showcasing the finest ingredients.
"We are thrilled to unveil the new concept of Arwana where we create an exceptional culinary journey by combining the finest ingredients that celebrate the vibrant flavours of the season", said Lucia Liu, General Manager of The Laguna, A Luxury Collection Resort & Spa, Nusa Dua, Bali. Lucia continued, "Highlighting our centrepiece open kitchen, the Basque grill's flame up the best seafood and premium cuts of meat, Arwana will be a true haven for food enthusiasts in a sophisticated beachfront ambience."
Arwana offers an interactive experience where guests may observe skilled chefs as they masterfully prepare delectable cuisines, tantalising the senses with captivating aromas and flavours. The menu served at Arwana is carefully curated to ensure an exquisite dining moment that complements the soothing sound of the ocean waves. From succulent grilled steaks and tender lamb chops to an exquisite array of seafood delights such as fresh oysters, the menu at Arwana is a celebration of flavours, each promising to delight even the most discerning palates.
Complementing the exceptional culinary offerings, Arwana presents an extensive wine list to choose from. Celebrating the world's most renowned wine regions, connoisseurs alike will find a diverse selection of wines from Indonesia, France, Italy, Germany, Australia and New Zealand. Each cocktail is a homage to a unique sailor tradition. The changing moods and rhythms of the sea are reflected in the cocktail menu, creating an immersive journey that captures the essence of maritime traditions.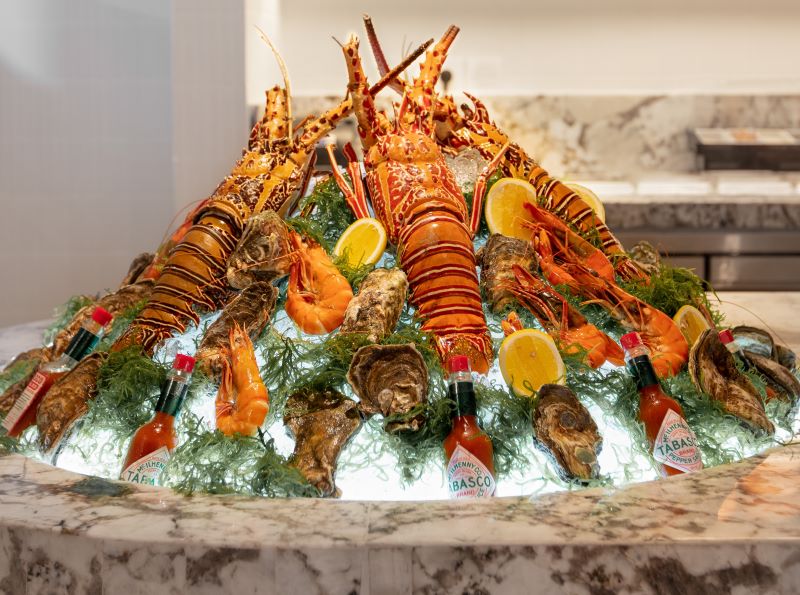 Arwana is not just a destination, it is an experience on its own with an unforgettable setting on the dreamy Nusa Dua coast. The stunningly refurbished Arwana presents guests with new and exciting offerings, such as the delightful Sunday Brunch that takes Asian and Western delicacies to a new level. Adjacent to Arwana, Experience a fully immersive beachfront ambience, and toast to the sunset at Kulkul Beach House, a chic yet laid-back beach house by the pool, with Kulkul's signature cocktails. As the evening unfolds, guests are welcomed at Arwana to indulge in an extraordinary dinner while appreciating the stunning ocean views. Guests are able to immerse in the delectable cuisine at Arwana whilst enjoying the majestic ocean views from 11 am to 11 pm.
For more information, visit Arwana or follow Instagram @arwanarestaurantbali for more stories.