Retirement does not only mean the point where a person stops working. The meaning of the word 'retirement' may vary for each person. However, retirement is often seen as a final goal where one can live happily without having to worry about anything.
That said, retirement needs a lot of planning and preparations, especially for those who aim for overseas retirement. Cityscapes may be the main reason for most people, however it is also better to know more about the cities and their property prices. Here are seven of the best locations in Indonesia and how much their properties cost.
Wonosobo is a regency filled with natural beauties, there's no doubt about it. For those who really love Indonesia's exotic sceneries but hate the humid temperature, Wonosobo may be the right location for you.
The regency is located among the hills, and the northern area is a part of the Dieng plateau, a tourist favourite. Moreover, Wonosobo regency is only a three-hour drive from the Special Region of Yogyakarta.
The regency is home to around 810,000 and 81,000 within the Wonosobo district.
According to Urbanindo.com, an online portal for buying and selling houses, prices in Wonosobo Regency range between Rp.260 million (US$20,000) for a 63-square-metre surface area to Rp.700 million (US$52,000) for a 110-square-metre surface area.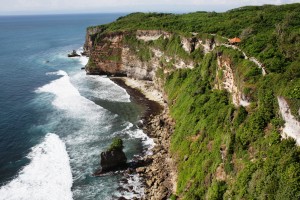 Bali has long been known among foreigners for its beauty and home comforts. The paradise island is also considered to be one of the world's best places to retire.
Each region in Bali has a different personality. Home to many surf beaches, Uluwatu is the best choice for those who enjoy the thrill of surfing on a daily basis.
Located on the south western tip of Bukit Peninsula, Uluwatu is fairly small compared to other areas in Bali. Due to its strategic location, house prices in Uluwatu, Badung, can be considered more expensive starting from approximately Rp.1 billion (US$75,000) with a total surface area of 105 square metres.
Sanur was one of the first few small towns to attract foreign tourists when Bali's fame began to peak. Only a 30 minute drive from Ngurah Rai International Airport, Sanur is located in the southeast of the island.
For many, a trip to Bali is incomplete without a visit to Sanur. Its beautiful beach stretches from Bali's capital city, Denpasar. With easy access available, visitors can both walk and drive when exploring the area.
Sanur is filled with abundant restaurants featuring the best of traditional Indonesian foods as well as culinary tastes from around the world.
Foreigners who marry local citizens may find land prices at Rp.6.5 million (US$488) per square metre. House prices range from Rp.400 million (US$30,000) for 100-square-metre surface area to Rp.1.5 billion (US$112 million) for at least 200-square-metre surface area.
Foreigners may also buy villas in Sanur with higher prices starting from Rp.2.2 billion (US$165,000).
Lombok, West Nusa Tenggara
Home to Gili Trawangan, Gili Meno and Gili Air, Lombok tourism has flourished over the past few years. Lombok is thick with greenery and the famous Rinjani mountain in the upper east side of the island.
Lombok is very peaceful and the cost of living may be considered very cheap. Similar to Bali, many expats or foreigners choose to live in Lombok while doing business in the tourism sector such as running restaurants, hotels or agriculture.
To top it off, the Indonesian government has been intensively improving Lombok's infrastructure, easing liveability and accessibility.
An average of 110 square metres of surface area may be found at prices starting from Rp.550 million (US$41,300). If you aim to own a large villa, you may also want to set aside at least Rp.3.5 billion (US$262,000) for 1,170 square metres of surface area.
Special Region of Yogyakarta
Another great city for overseas retirement is the famous university city of Yogyakarta. Yogyakarta suits those who seek to live in a peaceful and relaxed atmosphere, yet still have access to the modernities of a major city.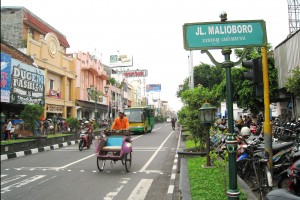 The cost of living in Yogyakarta is known to be very affordable. Healthcare, including dentistry, can cost only a hundred thousand rupiahs, while a meal in a mid-range restaurant can cost around Rp. 80,000 (US$6) for two people.
You may also find 110 square metre houses with a price range of Rp.825 million (US$62,000) on average. Apartment units are also sold with a price range of Rp.450 million (US$33,000) to Rp.650 million (US$48,000) on average.  
For those looking to live among the country's beautiful hills, but hoping to leave the cold and crowds alone, Lembang is a gorgeous destination. Locals have been flocking to the area lately, fascinated by Maribaya, filled with waterfalls and parks. The famous Tangkuban Perahu Mountain is also a sight to behold.
Lembang is also home to the much-loved De Ranch. It is only a two hour drive from Bandung.
Additionally, houses in Lembang are mostly large with an average price of Rp.2 billion (US$150,000) for a 140-square-metre surface area.
Balikpapan, East Kalimantan
Balikpapan has a population over 700,000 and tons of oil and mining businesses, so for those in the sector the city can be a drawcard. At first glance, Balikpapan may not seem like much, but its cleanliness and light traffic are two qualities which make it very different from Jakarta.
The cost of living in Balikpapan is similar to the Special Region of Yogyakarta, with a regular lunch costing around Rp.50,000 (US$3.76) per person.
Houses in Balikpapan can cost a little bit more than Yogyakarta, Lembang and Lombok. For a 45 square metre house, you may find an average price of Rp.1.3 billion (US$97,000). Additionally, apartment prices are approximately Rp.140 million (US$10,500) for an 18-square-metre unit.