For the first time in Indonesia, Le Petit Chef, or The Smallest Chef in The World, is making an appearance at Grand Hyatt Jakarta from October 8 to December 27, 2019.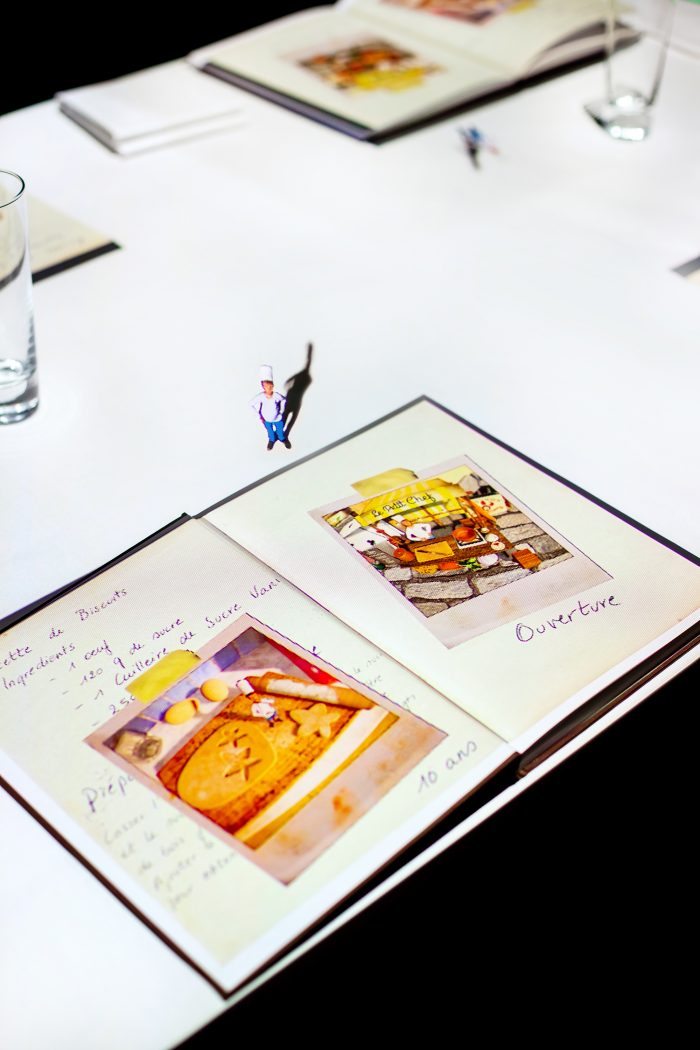 The thumb-sized, animated chef presents an immensely special dining experience of Marco Polo's Expedition or Marco Polo's Journey, using innovative, cutting-edge, 3D visual technology, powered by overhead projectors, animation, and themed music. Featuring French, Middle Eastern, Indian, and Chinese flavours, diners will be guided through a two-hour, immersive, six-course dining adventure, through the interactive storytelling of Marco Polo's initial start into becoming a chef, accompanying food right on top of the guests' plates. Experience this ingenious dining adventure for the first time in Indonesia at two exclusive private dining rooms; C's Steak and Seafood Restaurant, Grand Hyatt Jakarta.
Now, the adventure begins….
But wait! This adventure does not prohibit children and vegetarians because there are menus for them too, so nobody has to feel left out.
Diners will start off with a bouillabaisse parfait, black Oscietra Caviar Brioche, and Saffron as the starter. Eventually, diners will embark on the Middle East by tasting classic Barley Tabbouleh, Lamb Pastilla Potato Harra, and Baharat Tun. Still steering towards exotic flavours, diners will come to India and dwell in a creamy Butter Chicken, Jeera Rice, Paratha and garnished with 18k gold on top.
It's time for a palette cleanser. Not far from India, Marco Polo will take diners to the Himalayas to savour a Lemon Sorbet and Masala Chai while they prepare to head south, to China. Steamed Gindara, Lobster Medallion, Chicken Siu Mai, Rice Ball and Hongkong sauce are all light enough to end this journey on dessert with a Saffron spiced Rice Pudding Crème Brule and Apricot Compote.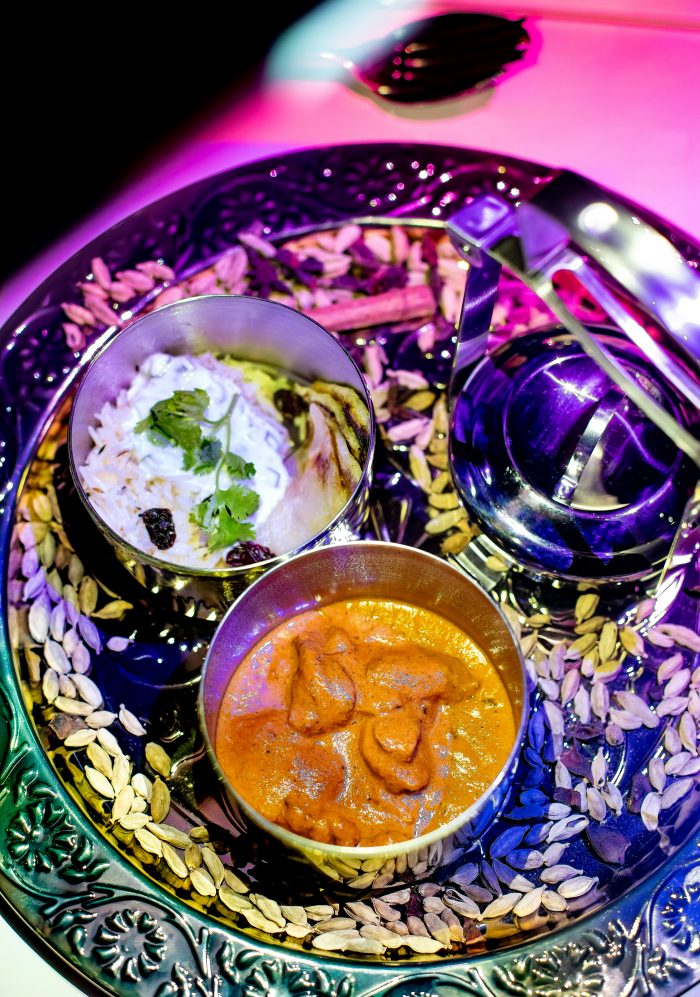 Curiosity and excitement were seen among existing diners on launching day. This experience is like nothing before – it will definitely inspire joy and enrich taste buds.
LE PETIT CHEF SHOWTIMES
Daily: 12 pm, 1 pm, 7 pm and 9 pm
Saturday and Sunday: 3 pm and 4 pm
Prices start from Rp2 million per person.
C's Steak and Seafood Restaurant – Grand Hyatt Jakarta
Jl. M.H. Thamrin No.Kav. 28-30, Central Jakarta 10350
Phone: +6221-29921383
For reservation and more information, please contact +62 21 2992 1234 ext. 3400 (C's), +62 815 913 1234 (WhatsApp or call) or go to www.lepetitchef.asia/grand-hyatt-jakarta.