The Indonesian Survey Institute (LSI) released its latest survey showing the increased electability of candidate pair Basuki 'Ahok' Tjahaja Purnama and Djarot Saiful Hidayat, presumed to have been caused by Ahok's attitude in line with the blasphemy issues he's currently faced with.   
Conducted from December 3 to 11 and involving 800 participants, the LSI survey revealed that the Ahok-Djarot tandem's electability for this month reached 31.8 percent. The result is considerably higher than their November findings where the pair only got 26.2 percent.
The increase is believed to have been caused by the rise in voters' confidence on Ahok, particularly after learning more about the Jakarta governor's personal qualities and his performance in the administration and governance of the region. These have so far been put aside since the controversies were roused by Ahok's alleged blasphemous comment about a Quranic verse in a speech during his political campaign Thousand Islands regency in September, a comment that sparked uproar among conservative Muslim groups.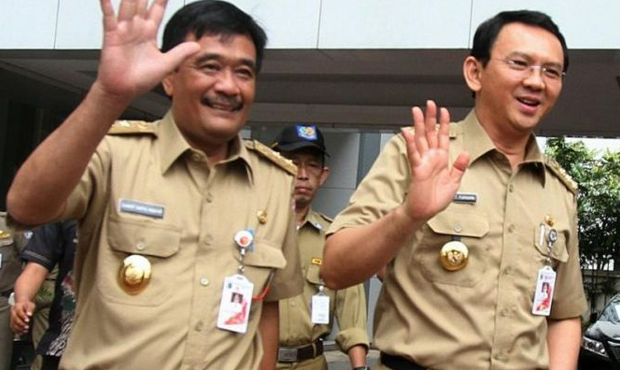 LSI Executive Director Kuskridho Ambardi, also known as Dodi, explained how the voters came to refocus their basis on being confident with Ahok. Dodi said voters realized that Ahok's change in attitude, particularly for apologizing for his actions, helped won them back again.
In an interview on December 15, Dodi told reporters how the blasphemy case has considerably affected the incumbent candidates, pulling their electability numbers significantly down. He however added how Ahok's positive attitude amidst the trial has caused a slight rebound, bringing to the competition back to being competitive again.
The survey however revealed that Ahok was the least liked candidate despite the good numbers shown in his increased electability. The incumbent Jakarta governor's likeability was at 54, a few notches lower than rivals  Anies Baswedan and Agus Harimurti Yudhoyono who garnered 66 percent each.
Image credits: Tempo, GlobalIndonesianVoices