Japanese Festival (Matsuri) Little Tokyo Ennichisai, which brings more than 300,000 visitors, will be held again in 2019 on 22-23rd June.
Located in the Blok M area, this year will see the implementation of the 10th Ennichisai and will be celebrated as the 10th anniversary of the Blok M area transportation, with many Japanese restaurants and shopping areas that are suitable to be tourist destinations in Jakarta. Supported by the Japanese embassy and the local government of South Jakarta, Ennichisai is an eagerly awaited event every year in Indonesia.
This year, Ennichisai will have the theme of "Danketsu", meaning "Unity". This theme is chosen because Ennichisai is an event that unites various communities and doesn't want to discriminate against anyone who attends Enchissai, everyone can unite to enjoy the excitement, such as the unity of Indonesia that is established because it will welcome the government after the election.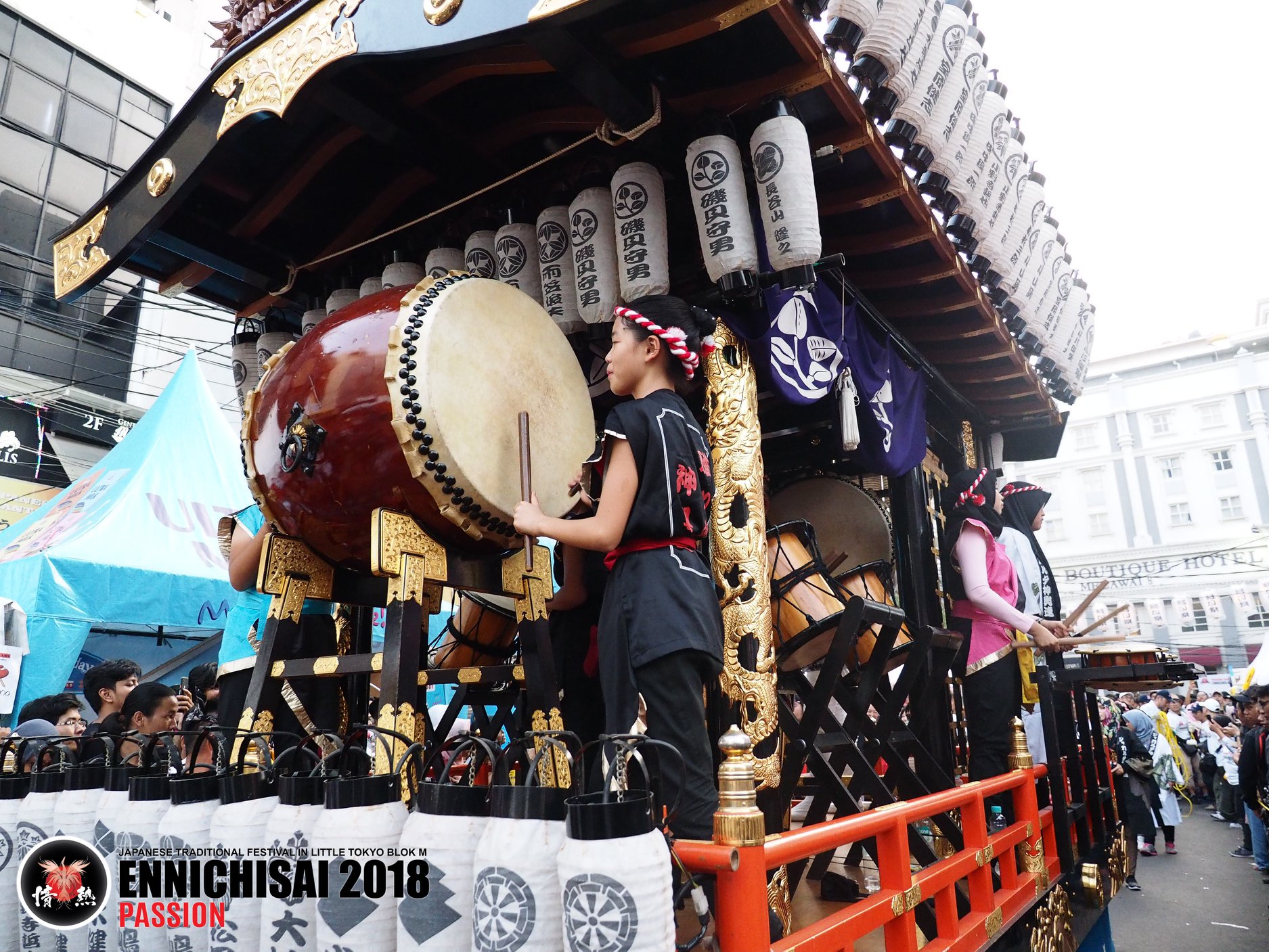 This friendship began with the change of emperor in Japan, namely the emergence of an era called Reiwa (Harmoni Indah), which means "peace and harmony", which Ennichisai hoped would unite the spirit of unity between Indonesia and Japanese, and bring harmony in a new era of change for the sake of peace and friendship. The logo is made by Calligrapher Taro Todoroki from Japan, and this year a booth will also open to offer a workshop in Ennichisai.
For a great culinary experience, this year Ennichisai will be followed by a food booth, including such dishes as takoyaki, okonomiyaki, ikayaki, ramen, sushi, ringo ame, and many more. There are also various kinds of knick knacks such as nekomimi, anime, uchiwa, etc., then there are product promos like automotive stalls, beverages, stationery, and much more to discover on the day.
Especially for this year, Ennichisai will not only introduce Japanese culinary and cultivation enthusiasts. An educational area will be created for visitors who are interested in finding information about schools in Japan. There are going to be several schools and institutions present in the education area that is close by the Pop stage.
A total of eight booths have been issued; Gakushudo, Sendai Ikuei Gakuen (High School), JEI Consulting, GLOBIS Asia Singapore Campus, Shinjuku Japanese Language Institute, Yokohama International Education Academy, ECC Kokusai Foreign Language School, and Academy of Intercultural Languages. Some of these schools can also be seen on the website: jeducation.co.id.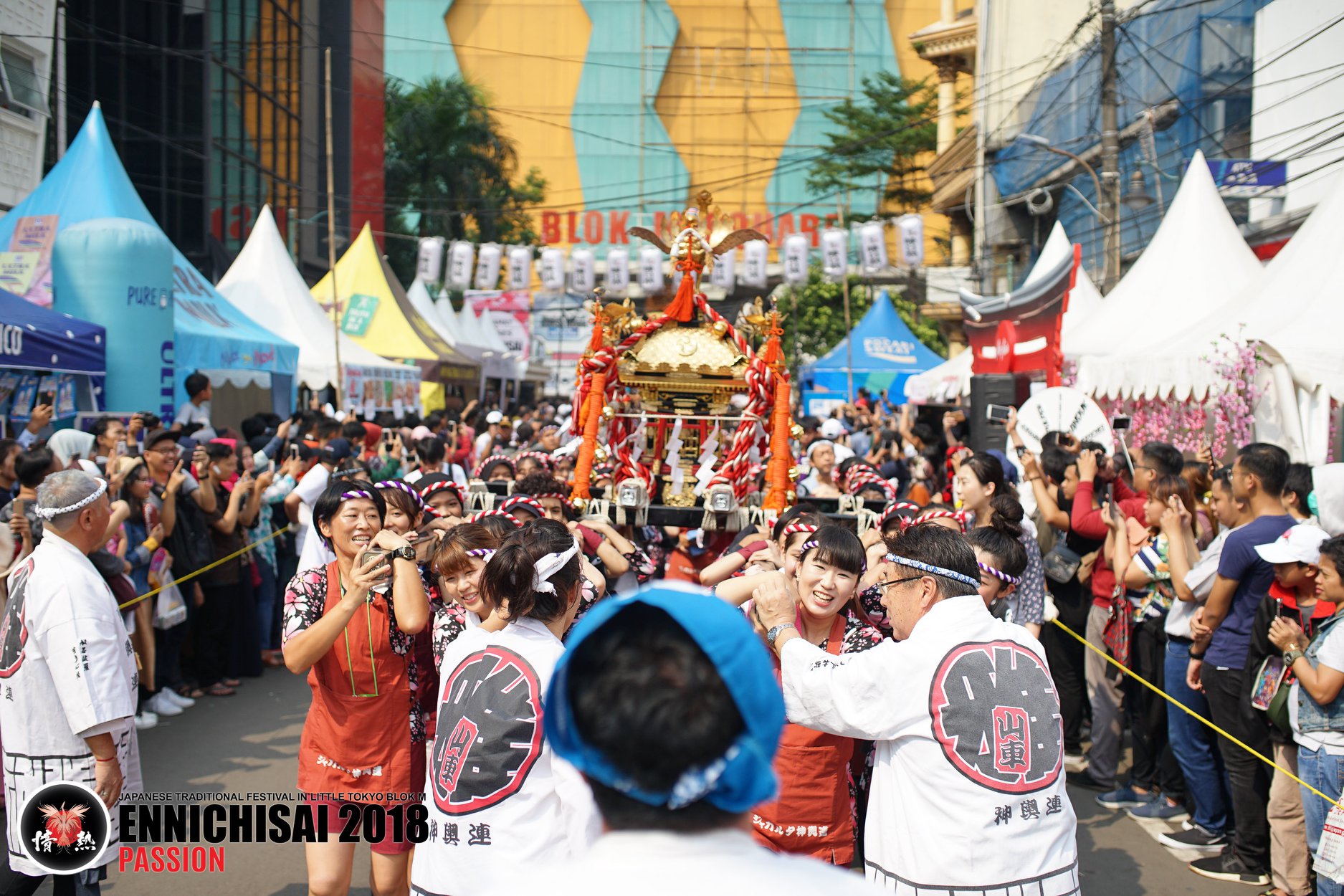 In 2019, the street performance of Ennichisai is going to be lively, with the attendance of the annual parade of Omikoshi and Dashi. Then, the typical Kochi Yosakoi and Oiran Douchu are going to be displayed. The Yosakoi dance resumes the Yosakoi contest. There will also be joy to be seen from Cheerleader Children and Okinawa Eisa. No doubt you will see the beauty of the costumes and a surprise appearance of the street players at the end of the 2019 Ennichisai event.
Image: Ennichisa