Jakarta's culinary scene has been enriched by the presence of some of the finest Japanese restaurants in the city.
From delectable sushi and sashimi to the art of teppanyaki and ramen, these dining establishments offer a taste of Japan's culinary excellence without leaving the vibrant Indonesian capital. In this guide, we'll explore the top Japanese restaurants in Jakarta, where authenticity, impeccable flavours, and an inviting ambience come together to create an unforgettable dining experience.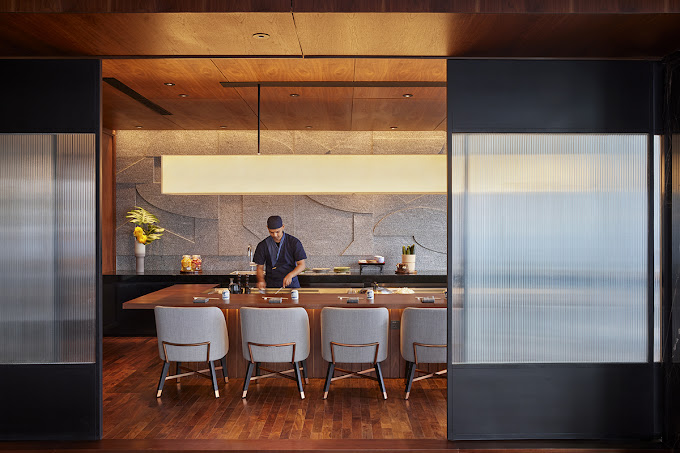 KITA
喜多
Restaurant, Park Hyatt
Led by Chef Takeumi Hiraoka, KITA 喜多 Restaurant presents the genuine tastes of contemporary Japanese cuisine, including Teppanyaki, Shabu-Shabu, Tempura, Robatayaki, Sushi, and Sashimi, all prepared in an engaging open kitchen setting. The dining establishment comprises nine exclusive dining spaces, each providing stunning city vistas.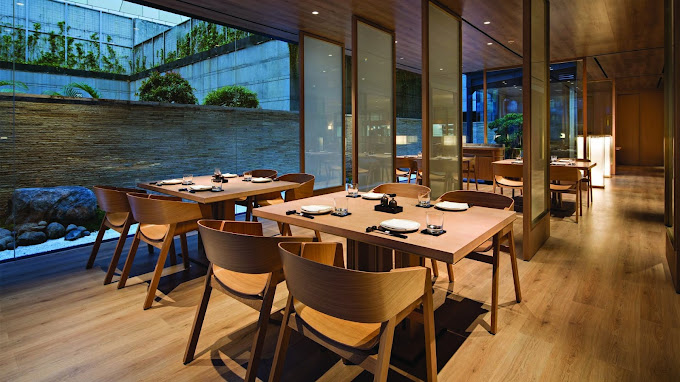 OKU, Hotel Indonesia Kempinski Jakarta
The serene ambience and casual jazz-infused atmosphere render OKU an ideal choice for business luncheons, celebratory dinners, and post-work get-togethers. It's the go-to spot for unwinding with pre-dinner cocktails or savouring a post-dinner beverage in a stylish, Zen-inspired environment. Offering an extensive selection of top-notch sakes, whiskies, and various spirits, it provides the perfect setting for an after-work refreshment or leisurely afternoon drink.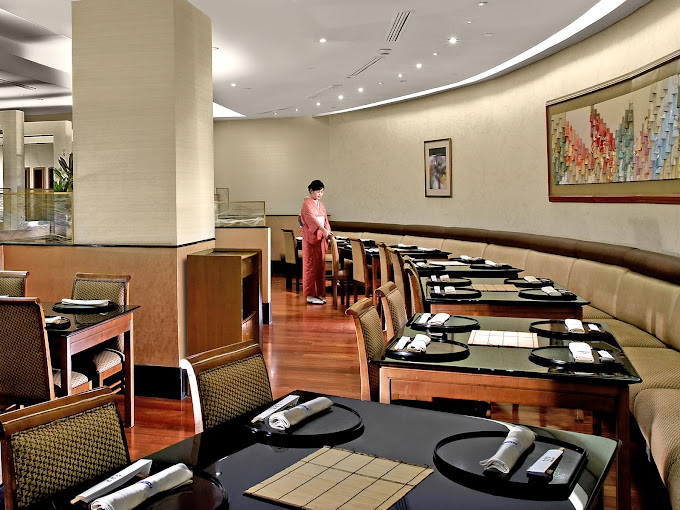 Nishimura, Shangri-La Hotel
Nishimura offers a genuine Japanese culinary experience, where traditional Japanese cooking techniques are used in combination with fresh ingredients. Immerse yourself in a Japanese dining adventure, featuring a diverse selection of traditional Japanese dishes and a variety of sake options. From the freshest sushi and sashimi to beloved teppanyaki and classic hot pots, Nishimura provides a comprehensive Japanese dining encounter.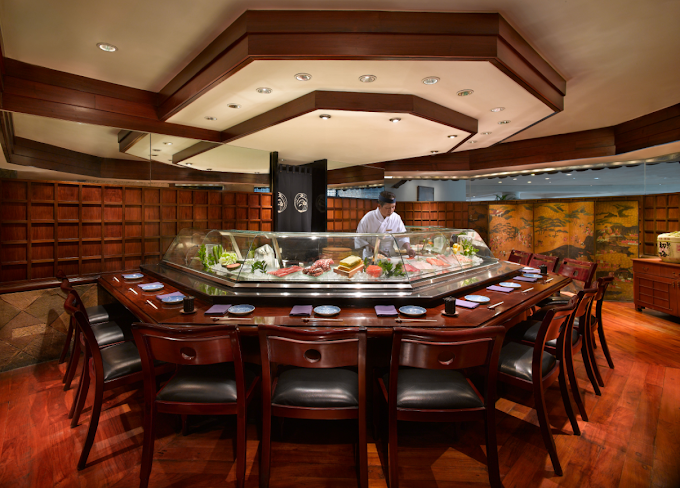 Sumire, Grand Hyatt
Sumire, hailed as one of Jakarta's top Japanese dining establishments, serves up top-tier sushi and sashimi, seasonal delicacies, and beloved Japanese classics, featuring ingredients freshly sourced from Japan. Sumire boasts specialised counters manned by experienced chefs who craft genuine Japanese dishes, including sushi, sashimi, teppanyaki, tempura, and kushiage. Additionally, Sumire offers multiple private dining spaces, ideal for lunch meetings or memorable special events.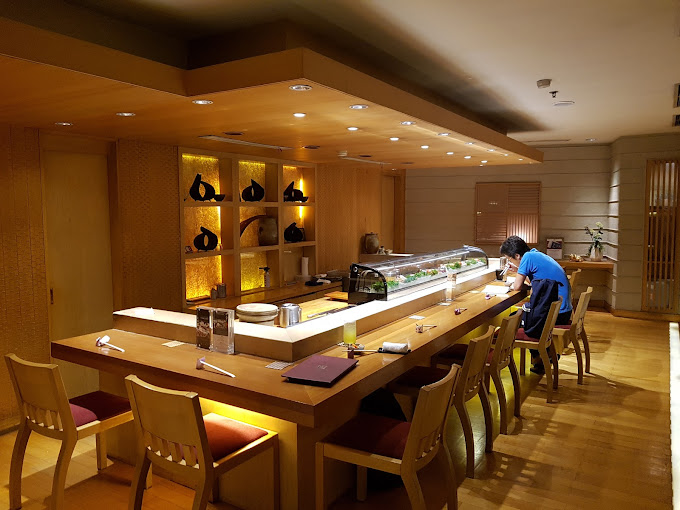 HonZen, AYANA Midplaza Jakarta
Experience contemporary Japanese dishes that have always been part of Japanese culture at HonZen. Inspired by Japan's four seasons, HonZen's culinary team is focused on sourcing the world's freshest produce and seafood to create one-of-a-kind meals. Perfect for ladies who lunch and memorable business interactions at HonZen.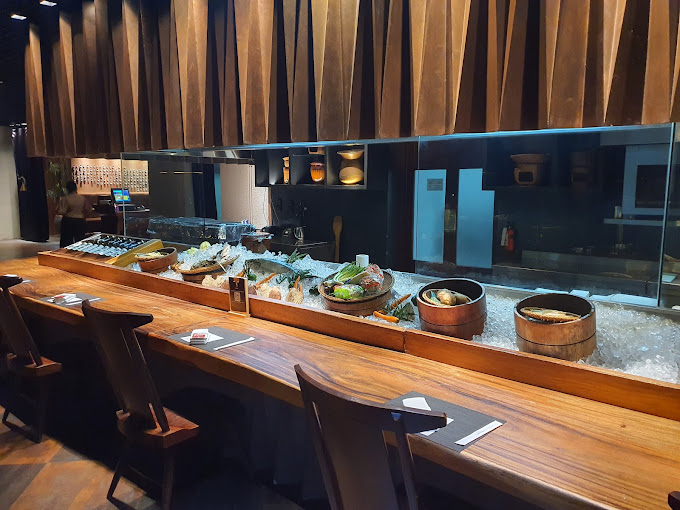 Yoshi Izakaya, Gran Melia Jakarta
Gran Melia Jakarta's Japanese restaurant, Yoshi Izakaya, is a chic destination for dining and enjoying genuine Japanese dishes and sakes. This restaurant is led by Chef Hiroyuki Tanaka. This stylish yet inviting establishment boasts a modern aesthetic, with warm earthy hues, wooden counters, and granite tables. The design concept, envisioned by Warner Wong of WOW Architect, exudes contemporary elegance.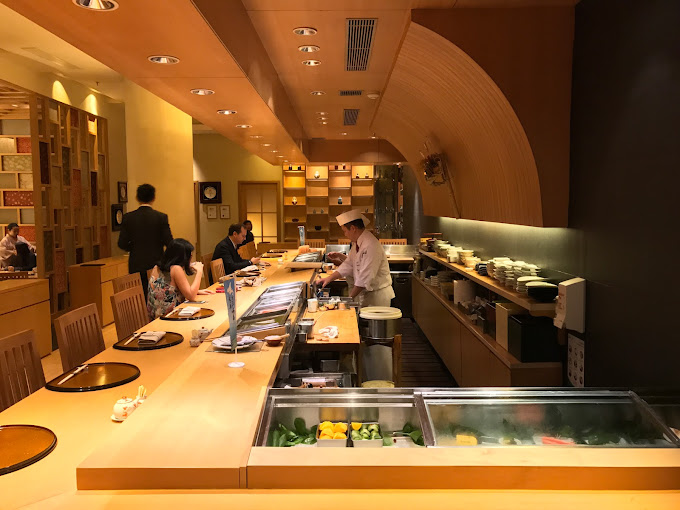 Asuka, JW Marriott Hotel
Acknowledged as one of the city's top Japanese dining establishments, Asuka Japanese Dining is poised to provide patrons with an extraordinary Japanese gastronomic adventure. Whether indulging in their seasonal Omakase set menu or relishing premium sushi and sashimi, all ingredients are sourced directly from the Toyosu Fish Market (formerly Tsukiji Fish Market) in Tokyo and Fukuoka.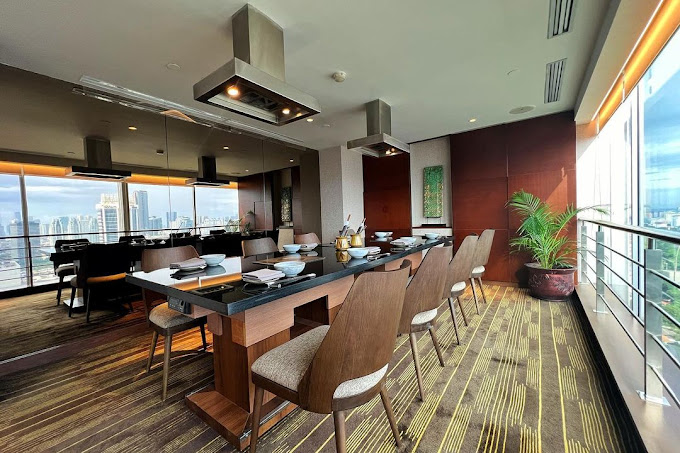 Kahyangan, Pullman Jakarta
Kahyangan isn't only a Japanese restaurant in Jakarta; it stands as a revered establishment. Celebrated for its exceptional service, breathtaking urban panoramas, and unmatched Shabu-Shabu and Teppanyaki offerings. Kahyangan serves up prime, top-notch meats, including imported Wagyu, US Rib Eye, and Omi Hime beef, along with fresh seafood. Regular patrons hold the homemade Ponzu sauce in high regard, a zesty favourite that might just be one of the city's best-kept secrets.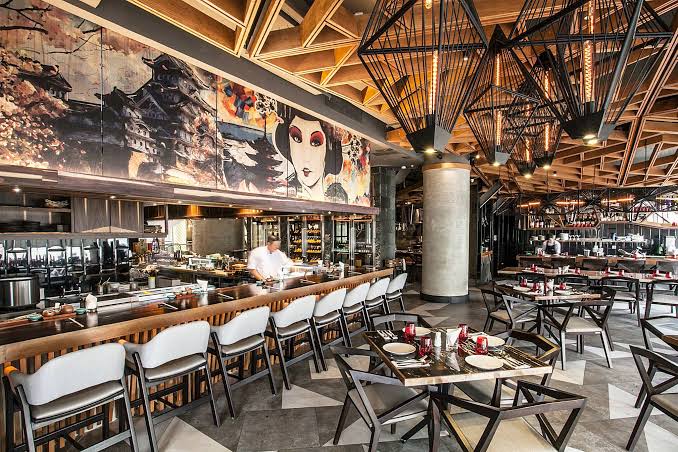 Senju Omakase
Located at Plaza Indonesia, this Japanese restaurant also offers an unforgettable Omakase experience. Senju's Sake variants are also very diverse. However, if we talk about the Teppanyaki menu at Senju, you can choose the Set or Ala Carte menu here. One of the most special sets is Senju Omakase which consists of appetiser, foie gras, lobster, Japanese Mizayaki, Senju special fried rice, and dessert.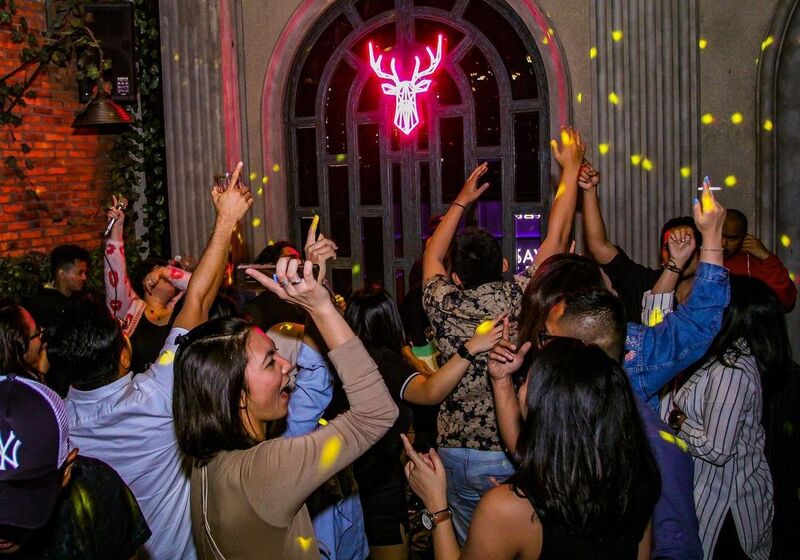 Nara Lounge
Nara takes its inspiration from Tokyo's izakayas, famed for their lively blend of karaoke, an extensive selection of premium Japanese sake, whiskies, and vibrant ambience. Nara encompasses all these elements, complemented by a stylish two-level dining space that offers an array of innovative fusion Japanese creations designed to tantalise your taste buds.