Indonesia's East Nusa Tenggara province holds great potential to produce salt needed for many industries, including those of glass, paper, rubber, and textiles.
As the world's largest archipelago, Indonesia just so happens to be surrounded by oceans filled with salt. With around three million square kilometres of sea area, it is also home to the fourth longest aggregate coastline in the world, stretching up to 54,716 kilometres. Naturally, one would think the country wouldn't have a problem producing enough salt to meet domestic demand, however, in recent years, Indonesia has been depending on imported salt, namely for industrial use.
The uses of salt for industrial purposes are important and diverse. 68 percent of the world's salt output is used for manufacturing and other related processes. Elements extracted from industrial salt are key ingredients for basic materials like PVC, plastic, paper pulp, and many other organic and inorganic compounds. Salt is an important material for aluminium production. It is also used to make a variety of soaps and glycerines, and plays a crucial role in the process of making synthetic rubber.
Muhammad Khayam, Indonesia's Industry Ministry's director for basic chemicals, confirms the Government has not been able to meet its domestic demand due to an inability to tap into the potential of the salt industry in East Nusa Tenggara, a region touted by the media and local conglomerates as having the potential of becoming the next hub for industrial salt production.
"Only West Nusa Tenggara could become the centre because its geography is really suitable for industrial salt production, such as the salt level of its sea water, its humidity, and the fact that it gets lots of sunlight," Khayam tells Indonesia Expat.
According to Khayam, while many salt companies are eager to invest in East Nusa Tenggara, they face extreme difficulties in acquiring land for production purposes, an all-too-common problem that plagues the archipelago's public and private sectors across the board.
For this reason, salt production in East Nusa Tenggara is still clocking in well below its potential.
One example is the case of an undisclosed salt company that wanted to invest in a 10,000-hectare piece of land in the Teluk Kupang Regency in East Nusa Tenggara. The firm secured the land 15 years prior, but due to fickle leadership, the company has still done nothing with the estate. The stretch of land still remains under its ownership today, and therefore may not be cultivated by any other public or private entity in Indonesia. "If we could secure those 10,000 hectares of land, we could produce up to one million tonnes of salt [per year]," explains Khayam.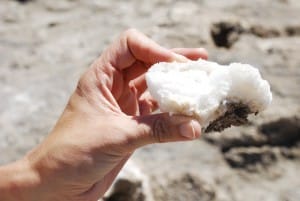 With such inherent potential, the government is aggressively looking to seize several pieces of undeveloped land in East Nusa Tenggara. At the moment, the Government is working hard to acquire a particular 1,000-hectare plot in the Nagekeo region for Australian solar salt firm Cheetham.
"The progress has reached 75 percent," says Khayam, adding that the company is expected to start production in July. "We are expecting the land to produce 200,000 tonnes of salt in the next two years."
Besides Cheetham, Indonesian state-owned salt company PT Garam is also planning to open an operation in East Nusa Tenggara, with the company currently in the process of acquiring 7,000 hectares of land in Kupang, the province's capital.
Three other companies are also eyeing East Nusa Tenggara, including an undisclosed Japanese firm, says Khayam.
For the acquisition and development of the land, PT Garam would receive funding from the Government, on top of Rp.550 billion (US$41 million) provided by the Finance Ministry for its buffer stock, with the hope that the firm would become what the State Logistics Agency (Bulog) is for rice.
With extra funding, the Government expects PT Garam to increase its production to around 120 tonnes per season from its current output rate of 100 tonnes.
Apart from East Nusa Tenggara, the Government has also named several other potential spots for salt cultivation, including 8,000 hectares in West Nusa Tenggara and another 500 hectares in South Sulawesi.
"If the Government is able to push for 30,000 hectares of land for salt production, we can produce 4.6 million tonnes of first-grade salt annually," the Maritime Affairs and Fisheries Ministry's director general for maritime, coastal, and small islands affairs Sudirman Saad told reporters in January.
Saad said it was of the utmost importance for the Government to increase national salt production to 4.6 million tonnes, seeing how the annual demand is projected to reach 4.5 million tonnes by 2017, with 10 percent growth per year.
"The industries that need salt will grow," says Khayam. "For example, we are pushing for the development of smelters, which need sodium hydroxide. This compound is an ingredient of salt. So looking ahead, the demand for salt will go through the roof."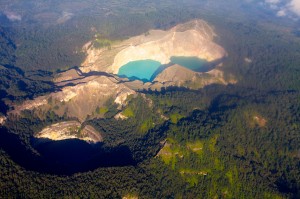 However, the country's salt industry has so far not been able to keep up with growing demand. In 2014 alone, Indonesia imported 2.1 million tonnes of industrial salt, more than double the 2013 import of 1.03 million tonnes. Kyaham adds, "We want East Nusa Tenggara to fill the demand of these 2.1 million tonnes of industrial salt."
According to Kyaham, Indonesia's salt farmers are currently only capable of producing salt for household consumption, not for industrial needs. "In terms of salt for household consumption, we have achieved self sufficiency," Khayam says.
As Indonesia still relies on imported salt, it's estimated to lose up to US$110 million from imports, according to PT Garam head director Usman Perdana Kusuma.
By transforming East Nusa Tenggara into a salt production centre, it will likely boost profits of industries that depend on the mineral for production, says Khayam. He adds, "The potential is US$20 billion. That's the export value of local industries that use salt for their production … That's why we are pushing for the Government to provide land for investors."
Khayam is referring to the Agrarian and Spatial Planning Ministry, which is in charge of resolving land conflicts as stipulated in the newly unveiled 2017 roadmap for salt self-sufficiency.
"We have contacted Agrarian and Spatial Planning Minister Ferry [Mursyidan Baldan] to provide land that has potential [for salt production] in East Nusa Tenggara because that region is underdeveloped and this could be a blessing for the province. We don't want to focus only on the western part of Indonesia," says the director.