Indonesia claims to be one of the hardest nations on drug users and traffickers. However, according to recent statistics from the government, about 50 drug users die of their addictions in the archipelago each day. That's roughly one every half hour, every day and every night.
If what the government says is true, then drugs are rampant in Indonesia. President Jokowi believes substance abuse is threatening to ruin the nation, having declared a state of emergency on illegal drugs in Indonesia. At the University of Gadjah Mada in Jogjakarta, he warned students to be on the lookout. "Thousands of tonnes of drugs have infiltrated our country," said the president. "For me, this is an emergency."
Local media like to remind Indonesians how present narcotics are on the streets of Jakarta, while the government wants to remind the public how seriously it's taking the issue. Last month's incident in Pondok Indah in which a 23-year-old student killed four people with a Mitsubishi Outlander, showed us that even exotic hallucinogens like LSD are circulating throughout the capital.
Drugs also permeate law enforcement. Just days after Indonesia executed one national and five foreigners for drug trafficking, five police officers were arrested in Jakarta for possession. One of them was even a member of a drug-busting unit. Close to 7,500 ecstasy pills and more than 700 grams of methamphetamine were found with the officers. Last month, authorities seized over 800 kilograms of methamphetamine that was being smuggled from China to Indonesia. It was a record bust, but also a reminder of the volume of illicit narcotics coming into the country, most of which still makes it onto the streets.
Indonesia currently clocks 4.7 million drug addicts, according to the National Narcotics Board (BNN). That number is expected to rise to 5.8 million by the end of this year. Close to a quarter of these addicts are students. The rate of drug users among this group grew by a stunning 60 percent in 2013, according to BNN figures.
"This means we entered a crisis zone," says Eko Daniyanto, head of Jakarta's drug police. However, the problem is not limited to Indonesia's big cities. Reports from rural areas show many people (especially those under the age of 30) falling victim to drug addiction as well. Villages in Riau's Kubu district see nearly all of their youth addicted to methamphetamine, ecstasy, and other narcotics, the BNN reports. Villagers claim sellers, buyers, and users of drugs have free play, as law enforcement and outreach education in the area are completely absent.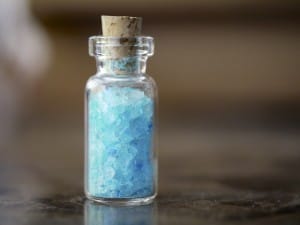 According to the United Nations Office on Drugs and Crime (UNODC), all social classes of society in Indonesia use drugs. "Heroin, which is commonly injected, tends to be used by an older generation while the synthetic drug methamphetamine is used by the younger generation," says Jeremy Douglas, regional representative for Southeast Asia and the Pacific at the UNODC. "Some expensive drugs like ecstasy are often above the purchasing power of the average citizen in the region and are used in upper classes."
Overall, crystal meth is the number one drug in Indonesia. In Jakarta, the number of cases involving sabu, as it is known on the streets, increased 146 percent between 2013 and 2014, according to the police. Douglas says it's hard to know if the narcotics problem in Indonesia is more prevalent than in other countries in Southeast Asia. However, he says, "It is fair to say large volumes of drugs are being trafficked to Indonesia by transnational organised crime groups in an effort to meet current or possible demand of a large, young population and a correspondingly large market for drugs."
Poor law enforcement is a big factor in the escalation of the nation's drug crisis, the government says. Not just because police are ill-equipped and outnumbered, but because officers are directly involved in dealing narcotics themselves. Bribe-taking is an endemic. Nightclubs where drugs are openly used like Surabaya's Stasiun and Jakarta's now-defunct Stadium have been allowed to exist in one form or another because the owners were rumoured to pay off the police. Stadium closed last May when a police officer died there after taking drugs. The club had long been known as a hotbed of drugs and prostitution, one where the Jakarta police could also freely extort the club's drug-using patrons. In some cases, police were said to have escorted Indonesia executes intoxicated clubbers to ATM machines if they wanted to avoid prison time.
As far as Indonesia Expat is aware, Stadium has not reopened on the same premises since the shutdown. However, that's not to say that the local drug mafia behind the operation is not running similar, albeit lower-profile rackets elsewhere in Jakarta.
A lack of rehabilitation clinics is another key reason the local drug situation is worsening. There are only four government clinics running or under construction in Indonesia, a nation with roughly 250 million people. The clinics currently have a combined capacity of a mere two thousand patients.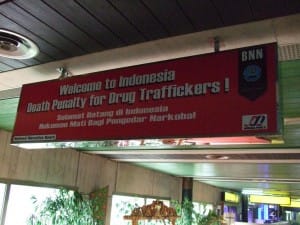 BNN says every province should have at least one rehab centre to help addicts and reverse the trend of the archipelago's growing number of drug users. The UNODC is inclined to agree. According to regional representative Douglas, the UNODC has advised Indonesia to expand prevention and treatment programs to educate the population about the dangers and risks associated with drug use.
"It is very important for countries to have a balanced approach to the drug problem," says Douglas. "They need to have an effective law enforcement and justice response and cooperate with neighbouring states to control drug production and trafficking. But they also need to have an equally effective health and education response to limit drug use. A balanced approach will help minimise the negative impact of drugs."
Because government rehabilitation centres fall directly under the authority of President Jokowi, it would seem expanding them could be swiftly achieved. Yet so far, Jokowi chooses to position himself as a hardliner instead. He has yet to announce investments in prevention and treatment programs with a similar force with which he proclaimed his determination to deny clemency to any drug convict on death row. Last month saw the execution of six of them. Another 58 inmates are on death row, twenty of whom are scheduled to die this year. Most of them are drug convicts.
Attorney General Prasetyo believes the executions were needed to save the nation. He estimates Indonesia takes up 45 percent of Southeast Asia's drugs market. "We need to wage war and of course we can't compromise. There is no forgiveness for narcotics criminals," he told The Sydney Morning Herald.
Dhira Narayana, head of Lingkar Ganja Nusantara (LGN), an organisation seeking to legalise marijuana in Indonesia, doesn't believe in a hard-headed approach to the problem. Currently, the country puts cannabis in the same legal category as heroin, cocaine, and other hard drugs. "The drug problem in Indonesia is getting bigger because all drugs are illegal," says Narayana. "According to the data, 80 percent of people in jail are there because of drug-related offenses. About 70 percent of that group was sentenced because of marijuana use, not even for dealing. And most of them are students."
According to Narayana, legalising marijuana would free up law enforcement to focus on harder narcotics such as methamphetamine. "We are a big country. It is impossible for law enforcement to stop each and every of the 250 million Indonesians from taking drugs," says Narayana. "The better choice is to regulate and control the market [for marijuana]."