Indonesia has become the only country in Southeast Asia to employ fully electric vehicles as commercial taxis on World Earth Day.
Indonesia's largest taxi company, Blue Bird, has recently unveiled 5 Tesla electric cars that have been imported from the UK. The taxi company will use the electric cars in its Premium Silver Bird taxis, which mostly serve the airport route. Blue Bird aims to be operating 200 electric taxis by the end of the year.
The Tesla Model X 75D A/T premium sport utility vehicle will be employed for the Silver Bird Taxi service. The model is an all wheel drive car (AWD) powered by two electric motors, one each for the front set of wheels and for the rear wheels. This model is able to accelerate from 0 to 60 mph in 5.15 seconds, with room for seven adults in three rows of seating, along with boot space at the front and the rear.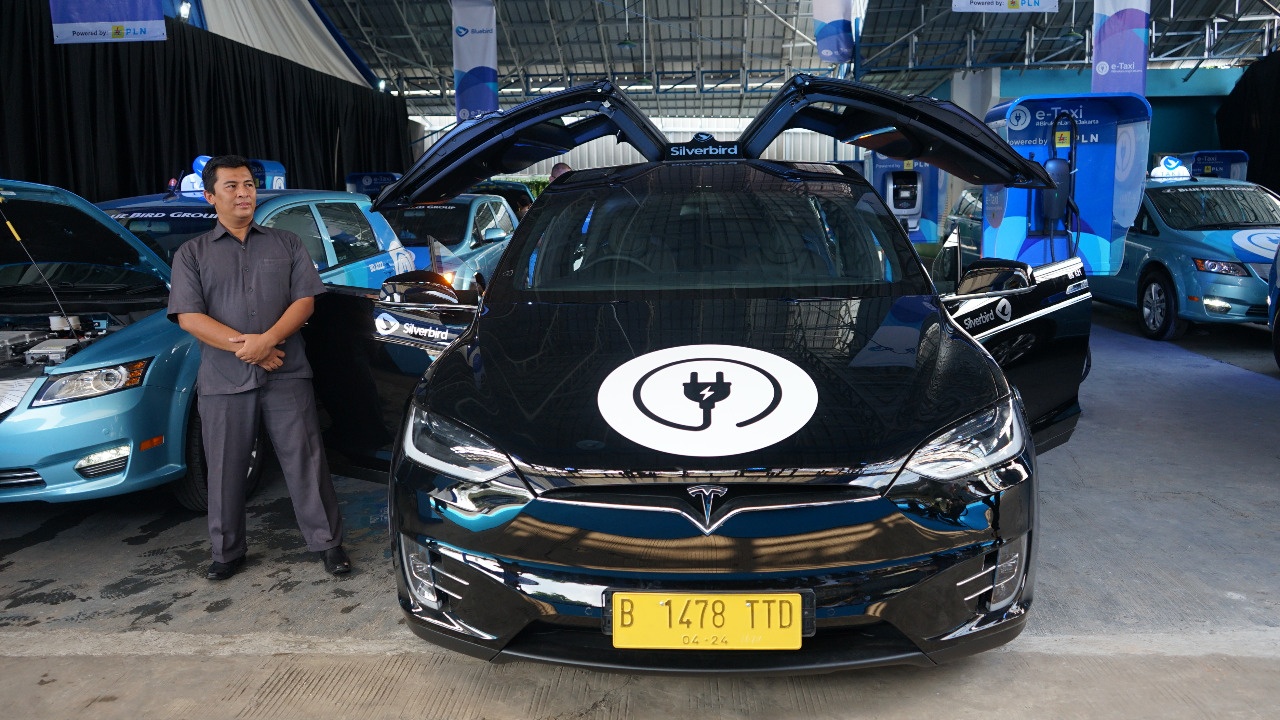 The vehicle has long held a reputation for safety. In 2017, the car became the only SUV to be awarded a 5-star rating in all testing categories by the US government. In the same year, it also won the title of Best Vehicle of the Year from Forbes. The car has made an entry in the Guinness Book of Records in 2018, after it was able to tow a Qantas Boeing 787 at Melbourne Airport.
The use of Tesla cars as taxis was first pioneered in Norway, followed by Denmark, The Netherlands, and China. State-owned electricity company (PLN) has guaranteed electric supply to operate 30 electric cars by Blue Bird taxis, starting from May 2019.
Source: Blue Bird, The Jakarta Post
Image: Blue Bird