While I may be new to Indonesia, I am not new to education and understanding the importance of the connection between families and schools.
As an educator, I have observed firsthand that when both family and school work together, with a shared sense of purpose, and are both an equally strong presence in a child's life, the potential impact on the child is profound, positive, and significant. The link between family and education materialises in many different ways, whether it's having parents at home who value education, families who choose a school that shares similar values, or a school that seeks to involve parents as partners in a child's educational journey. In all cases, when this equation is in place, student success is almost always the final outcome.
Research, in fact, into the topic of family and education highlights the importance of a strong connection between schools and home. For example, researchers from The Center for Universal Education at Brookings, found that "greater parent involvement has been shown to enhance relationships between teachers and parents, which consequently leads to parental modelling and reinforcement at the home of the knowledge taught in school" (Barton, et al, 2021, p. 4). Moreover, " when parents are engaged in their children's education, teachers gain great insight into their students' strengths and weaknesses, interests, and culture, and are thus better able to tailor their lessons to their students' experiences," (Barton, et al, 2021, p. 5). It's clear that the relationship between families and schools requires intentional attention from both parents and school leaders and should not be left to chance.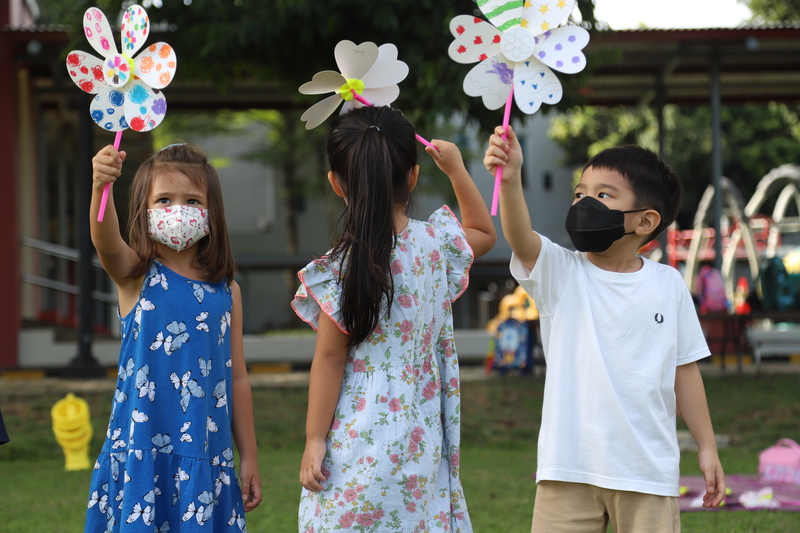 At Global Jaya School, it is our vision that guides all aspects of our development of young people to become "lifelong learners who are creative problem solvers with a broad perspective of the world around them; are respectful, moral individuals who take pride in their national heritage; and are equipped to participate in the international community as team members and leaders."
Living the vision of our institution is important because this vision, developed with support from our community, helps strengthen the bond between families and our school. Our families believe in the ethos of our school and know that our actions as an institution align with their personal values. Through enacting this shared vision, the end result is that our students are set on a path to achieve success at the university level and beyond. The example of Global Jaya illustrates the point that the bond between family and education is strongest when families take the time to choose schools that align with their values. This alignment helps to ensure the child grows not only at school but at home. Additionally, it is the connection between our values and the community that fosters a strong parent-family partnership.
Moreover, parents should be motivated to take part in the activities that regularly occur at school, whether they are coffee with the head of school, family night, or sporting events, to name a few. Intentional participation in these activities not only demonstrates support for the school but also sends a strong message to your children regarding the importance of education and that school and family must work together in unison to promote the positive development of the child.
In our modern, busy world, it may not be easy to find time to attend the variety of school functions that take place, but parental involvement at these functions is vital to strengthening the bond between home and school. At the same time, this partnership also requires that schools ensure their activities are purposeful and welcoming to the parent community. Essentially, when schools seek parental involvement and partnership at the school, this involvement should be worthwhile to the parent and add value to the school-home relationship.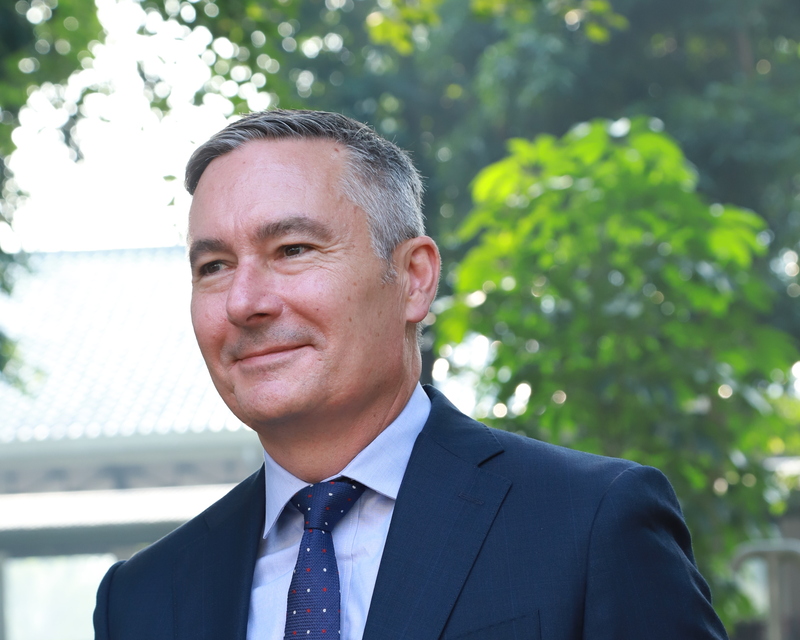 As a reflective educator, I have also found that it is the role of school leaders and teachers to foster the connection between family and education. It is our responsibility to ensure that our actions support the school's vision and that we take seriously our role in serving children. Since schools are part of a community, we –teachers and principals– must proactively ensure that parents are welcome at school, have the pathway to participate actively in school, and have the tools to have a voice in school matters. Through the creation of a trusting parent-school relationship, the school as a larger entity is effective at supporting students and capable of navigating life's daily challenges.
Finally, on a personal note, I benefited from having important role models in my life who made clear to me the importance of education, and demonstrated the role that education plays in enhancing life opportunities. Both my grandfather and uncle were graduates of Princeton University, and it was clear from my extended family that education is the key to a productive future. Without these role models in my life, I likely would not have persisted in my pursuit of education and made the professional decision to work in the field of education. It is this personal connection to education that informs my vision as a school leader and inspires me to ensure all students I work with are afforded the best opportunity to succeed academically and within an inclusive framework. When we consider the UN Sustainable Development Goal number four, which states, "Ensure inclusive and equitable quality education and promote lifelong learning opportunities for all," it is essential that schools and families work together in support of our children's educational journey.