Savvy investors in Indonesia are positioning themselves to mop the floor in spaces that orbit e-commerce. But other hot verticals include fintech, agriculture, food and beverage, lifestyle and creative services.
Investors who are experienced with Indonesia as a market will tell you that they have mixed feelings about the archipelago. Entrepreneurs, founders and funders will throw the usual boilerplate stats at you about a huge population, steady GDP growth, an imminent demographics pay-off (more than 50 percent of the population is still under the age of 30 and tech-savvy) and an economy propped up by consumption. In other words, Indonesians like to shop, no secret there. The same group of people will also tell you the market is a tough nut to crack. What look like really sexy demographics at first glance become splintered by a deep divide of geography, education, religion, class, languages and access to the Internet. In this respect, Indonesia is in fact made up of many submarkets.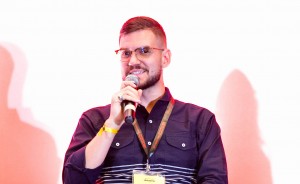 That said, there is still a lot to be excited about when it comes to the idea of investing in Indonesian companies. Jeff Quigley is an American expat dividing his time between Jakarta and Tokyo. He is also the Southeast Asia Regional Manager for US-based venture capital giant Fenox. For those who don't know, Fenox is one of the largest VCs in the world, with more than US$1.5 billion in assets under management. Quigley is also a startup mentor of Fenox's GnB accelerator, a programme designed for the firm's portfolio companies to enter a state of rapid growth after investment. In Indonesia, Fenox has invested in companies like HR software-as-a-service (SaaS) firm Talenta, as well as online tech-focused media, events and jobs platform Tech in Asia. It has backed Islamic e-commerce site HijUp, along with BrideStory and accounting SaaS startup Jurnal.
Quigley believes it's not hard these days for early-stage entrepreneurs to raise a small amount of capital in Indonesia. The funding crunch, he concedes, comes later down the line. "There's still a lot of action at the seed and pre-A stage, and younger startups with strong teams and a compelling product don't seem to be having a hard time raising a first round," Quigley tells Indonesia Expat. "However, the A stage is becoming more competitive, with investors demanding stronger traction and lower burn rates. At the B stage and above, it's always been difficult in Southeast Asia, mainly because few regional VCs have large enough tickets. But it may get even harder to raise later stage money in 2017."
Quigley says the verticals he is most bullish on in Indonesia for 2017 include companies that enable Indonesia's budding online retail sector. "With Amazon entering SEA this quarter – certainly eyeing Indonesia despite an initial launch in Singapore – I'm more interested in startups that empower e-commerce.
Derivatives related to logistics, warehousing, cross-platform listing, and so on could get a big boost as the existing players bulk up to prepare for war with Jeff Bezos."
But people like Quigley will surely tell you that e-commerce and everything in its orbit is a no-brainer for investors keen on Indonesia. What is less obvious is the realm of financial technology – 'fintech' as the industry stakeholders call it.
"I expect fintech to be huge in 2017," says Quigley. "Mobile wallets are going to boom, and I'm excited to see what happens with P2P [peer-to-peer] lending now that the Indonesian government has started laying out regulations. Banks are also taking note. Even Mandiri established a dedicated fintech fund. Lazada Indonesia also teased bringing Alipay to the archipelago after its billion-dollar acquisition by Alibaba, so a lot of eyes are on the payments space."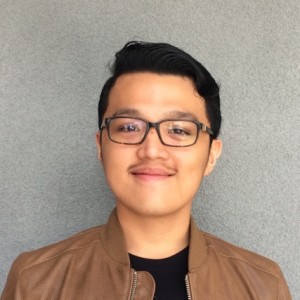 Adryan Hafizh is the co-founder of an organization called Kolaborasi, a network and incubation programme that focuses on founder development in Indonesia. Over the past four years, Kolaborasi has incubated 15 startups in multiple industries, including agriculture, finance and investment, property, culinary, lifestyle and more.
"As we talk about investor trends, I try to split them up between several major categories: angel investors, venture capital firms and other institutions," explains Hafizh, adding that he is able to currently observe a shift in behaviour between investors in Indonesia three or four years ago and the players we see today.
According to Hafizh, investors on the venture capital and institutional levels used to be comfortable putting money into companies that took a while to become profitable. Today, however, the trend is moving more toward backing startups with explosive growth potential – ones that likely have the shortest path possible to profitability and exit via IPO or merger and acquisition. He cites tech concepts like Go-Jek and Traveloka as posterchildren for this kind of mindset.
"But a unique thing is happening in the angel investor model," says Hafizh. "The angel or potential angel now sees startups and SMEs as one of the choice ways to invest their money. There are several factors at play, but one is the slowing down of old industries like property, coal, palm oil and others. Many of my fellow angels used to put their money – or rather their parents' money – in safer choices like property. But with the slowing down of capital gains in almost any kind of property, now they are looking for a new field to invest in. Most of them still avoid 'fully tech-based startups,' but find they are more tolerant of conventional and creative 'half-tech' startups."
Hafizh says popular Indonesian verticals to invest in on the angel level may include but aren't limited to industries like food and beverage, fashion and creative studios (design, film, architecture, and more) which five years ago were considered quite far from 'investment material' of the archipelago's second generation of big money.
From Hafizh's point of view, the tech verticals to put your money on in 2017 are agriculture and fintech, biomedical, artificial intelligence and cyber security. For non-tech related spaces, he says, "Fashion and lifestyle businesses like barber shops, salons, spas and more are good. Creative-based studios like digital agencies, design studios and others are also becoming more popular."
Zooming back out to the idea of investing in Indonesia as an expat, Quigley offers a piece of advice for newcomers in 2017:
"Learn about the rules and regulations before you even think about entering the market. Get to know the existing players, as early stage investments are all done via syndicate. As competition heats up, you need to provide more than just capital – 'dumb money' – and be able to connect founders to potential business partners and other investors. Most importantly, you should be willing to provide mentorship and insight. With an unknown exit landscape, you've also got to be committed to the long haul."
Featured Image via Pexels