Indonesia is well known as a country with many major volcanoes, with the majority of the 130 still active. Situated along the equator, the country boasts a unique biodiversity. This makes Indonesia a hot destination for hiking fanatics around the world.
Mountains and especially volcanoes are challenging to hike and there are some special requirements before taking to Indonesia's slopes. Mountains around the world have different characteristics which influence the degree of difficulty. A 3,000 metre above sea level mountain in Nepal or in Europe may be an easier slope, with pleasant weather making it an easy hike.
This is not the case in Indonesia, with even 2,211 MASL Mount Salak in Bogor being a demanding hike with steep inclines, humidity and year round rain.
Novice hikers require special training before taking on a mountain, including running and staircase walking on a medium speed at least twice a week. This type of cardio helps oxygen circulation in the body as well as training would-be hikers in learning to control the lungs. Additionally, hikers must become used to hiking with a heavy backpack. While porters are common and assist in carrying camping gear, cooking gear and first aid equipment, hikers will be required to carry their own backpack.
For some of Indonesia's more difficult hikes – and the most stunning – such as Mount Raung in East Java and Mount Jayawijaya in Papua, special gear is also needed to ensure the safety of hikers along treacherous parts of the climb.
For climbers taking on Indonesia's humid summits a high protein diet is needed, unlike in the Himalayas where a high carbohydrate diet helps to prevent altitude sickness.
But, Indonesia is diverse in its offerings for hikers. Here are some of the most popular hikes for a variety of classifications.
Mount Gede (2,958 MASL – Grade : Moderate)
Cibodas – West Java
Trekking duration : 2D/1N (w/ complete porters support)
Travel duration : 3D/2N
A twin mountain sitting beside Mount Pangrango, Mount Gede is a favourite for the Jakarta based. Just a few hours drive from the city Mount Gede has three different routes: via Cibodas, Putri or Selabintana. The longest and most difficult is via Selabintana in Sukabumi. The Putri trail descending in Cibodas is the most popular route as it's shorter and offers a change of scenery including a small lake and some amazing waterfalls.
Mount Semeru (3,676 MASL – Grade : Challenging)
Lumajang – East Java
Trekking duration : 3D/2N (w/ complete porters support)
Travel duration : 5D/4N
Semeru, the highest peak in Java, means great mountain while the peak is called Mahameru. A flight to Malang and a four hour drive to the foothills at Ranu Pani village will take hikers to the spectacular climb. Starting with a beautiful landscape and seemingly ever-changing scenery including an open jungle, the famous Ranu Kumbolo lake, a lavender field and an open pine forest, the first day will end at the Kalimati camp site.
With the summit push beginning at midnight the real adventure begins with a climb through steep jungle until it gives out to deep sand trails. This is where intense training comes in. The sands are the most challenging aspect of this climb and require special technique to resist sliding. But it is worth it, with the volcano puffing away every 30 minutes in a stunning scene.
All hikers must leave by 10 a.m. with a daytime change in wind direction sending dangerous and toxic volcanic gases across the trekking route.
Mount Rinjani (3,726 MASL – Grade : Challenging)
Lombok – West Nusa Tenggara
Trekking duration : 4D/3N (w/ complete porters support)
Travel duration : 6D/4N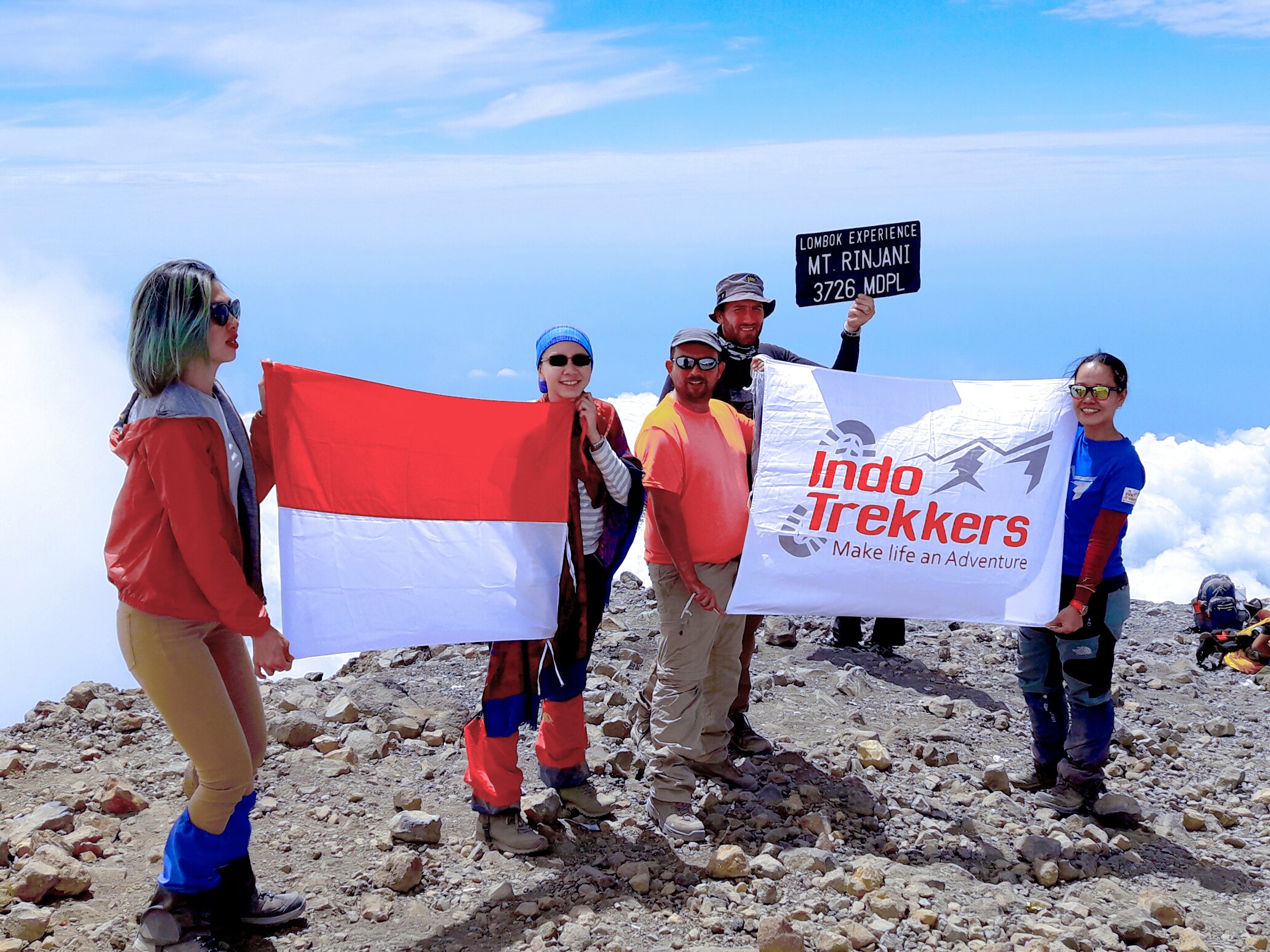 Rinjani is the highest peak on Lombok and has a number of different routes: Sembalun, Senaru and Torean. A favourite is ascending via Sembalun and descending via Senaru.
Hikers will be treated to a beautiful walk past a savannah as they pass the steep Bukit Penyesalan hills before reaching the Plawangan Sembalun camp site. The summit push starts between 2 and 3 a.m. and includes a deep sand trek. On the way up, be sure to take a look inside the crater at the Segara Anak lake as well as a new volcano named Barujari.
Mount Merbabu (3,145 MASL – Grade : Demanding)
Yogya – Central Java
Trekking duration : 2D/1N (w/ complete porters support)
Travel duration : 4D/3N
Just a three hour drive from Yogyakarta hikers will find the foothill of Merbabu, with four routes to the peak: Suwanting, Selo, Thekelan and Wekas. The most accessible sees hikers start on Suwanting and descend via Selo. The most breathtaking views are on offer through the pine forest and the savannah of Suwanting. From the savannah Mount Merapi, Mount Sindoro, Mount Sumbing and Mount Selamet are all visible in an amazing panorama.
Mount Kerinci (3,805 MASL – Grade : Challenging)
West Sumatera – Jambi
Trekking duration : 2D/1N (w/ complete porters support)
Travel duration : 5D/3N (w/ extra 1 day hike to 7 mountains lake)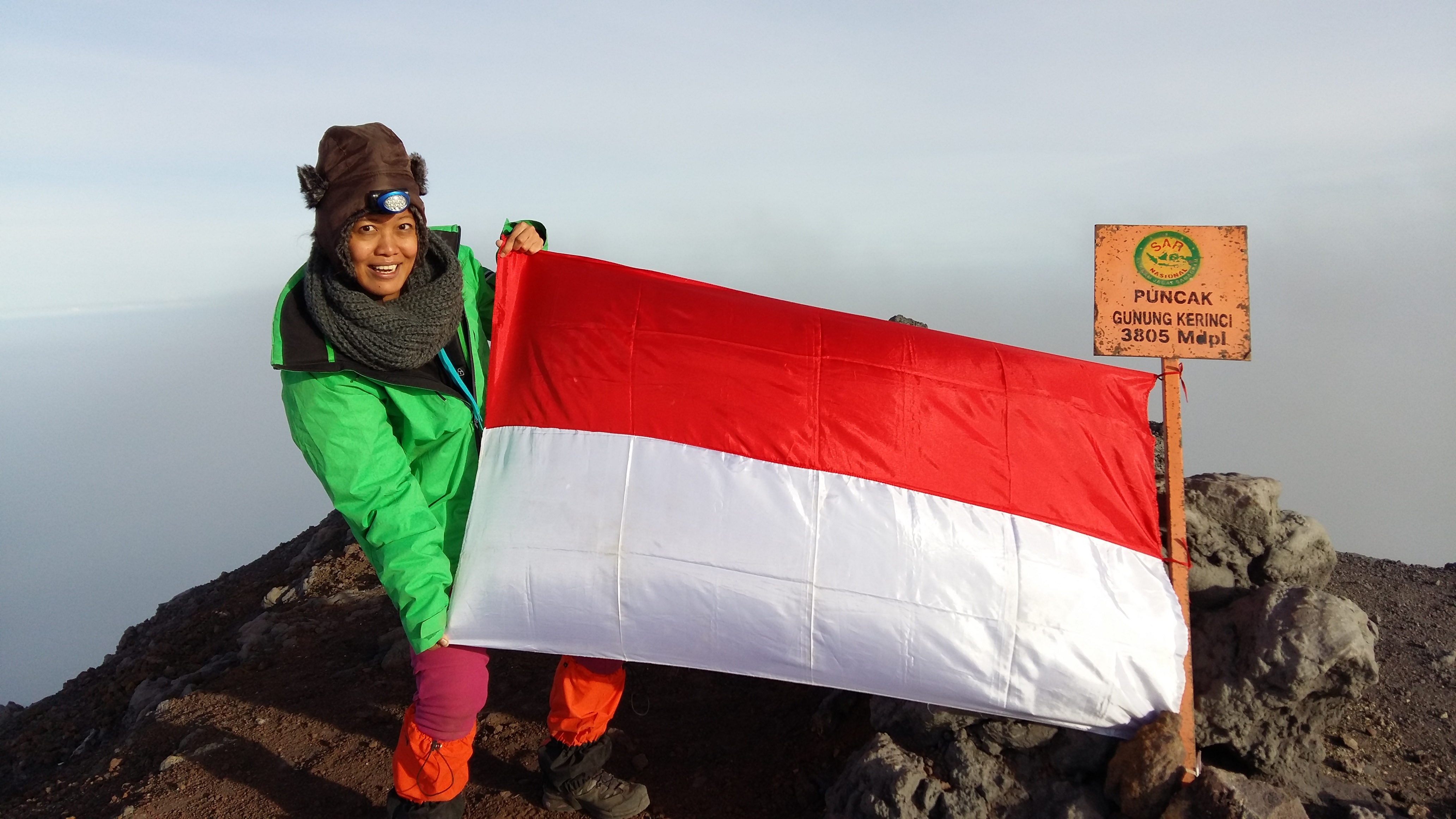 Mount Kerinci can be accessed by a seven hour drive from Padang, West Sumatra. Mount Kerinci is the highest volcano not just in the country but in all of Southeast Asia. With a tight jungle and stunning rainforest it can be steep and slippery. This one is for the truly experienced, with narrow parts where hikers are forced to crawl.
Mount Tambora (2,722 MASL – Grade : Demanding)
Sumbawa – West Nusa Tenggara
Trekking duration : 3D/2N via Desa Pancasila
2D/1N via Doro Ncanga
Travel duration : 5D/4N & 4D/3N
Tambora is world famous – and for a world changing reason. The volcano's eruption in 1815 was so big it changed the climate around the world, blocking out the sun for a 'year without summer' which led to destroyed crops, illnesses and thousands of dead across the world.
Tambora has two routes. The Desa Pancasila route is a touch more difficult with a hike through steep jungle, or the Doro Ncanga. From Doro Ncanga, a jeep carries visitors across a beautiful savannah to the campsite. From there, a three hour hike before sunrise will take lucky adventure seekers to the summit.
To book any of these trips get in touch with Indo Trekkers via www.indotrekkers.com
Indo Trekkers is a premium brand trekking company that provides exclusive services and a high standard of trekking to ensure each journey is comfortable, unforgettable and safe.
www.indotrekkers.com
www.facebook.com/indotrekkers/
Instagram @indotrekkers
Email : [email protected]
WhatsApp : +6287887080709