Fostering a child to hone in their passions and cultivate vital skills required for their future endeavours takes a supportive environment.
Parents with children in Pre-K to High School need not look further for a great supportive "partner". Especially when it comes to children pursuing their passions, because Sampoerna Academy incorporates the principles of STEAM into children's education to support their interests and passions, thus preparing them to succeed in their chosen field.
"Passion is not something that can be discovered overnight, but rather, it is a journey that requires guidance and support," enthused Dr Mustafa Guvercin, Academic Director of Sampoerna Academy.
Aside from equipping students with global exposure and an internationally recognised academic qualification, students are encouraged to inquire, explore, innovate, and communicate by drawing from the world's best curricula and international education that emphasises STEAM (Science Technology, Engineering, Arts, and Math) methodology. With this, a student's 5C (Critical Thinking, Communication, Collaboration, Creativity, and Character) competence and 21st-century skills are developed, in order to make them work- and world-ready as they compete and succeed at every stage of life.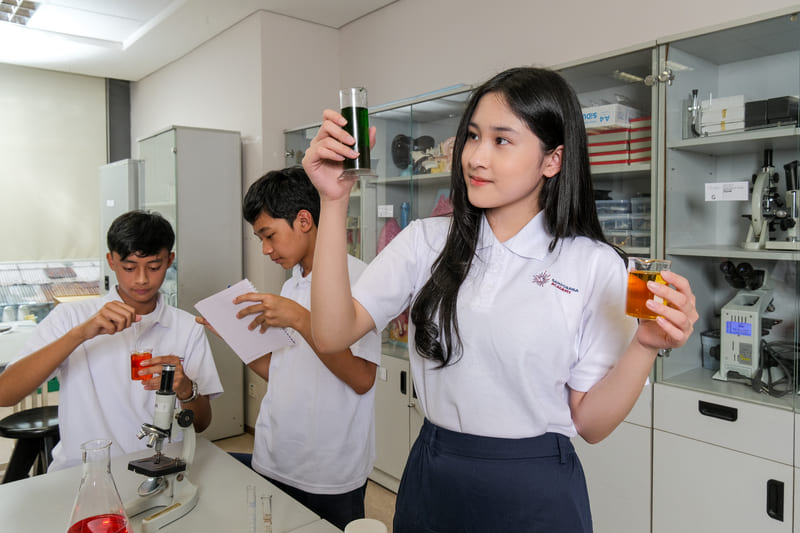 Sampoerna Academy believes that education should go beyond simply imparting knowledge and skills – it should also inspire students to become lifelong learners who are passionate about whatever occupations they are pursuing. That's why Sampoerna Academy also instilled IGNITE values ​​(Integrity, Growth Mindset, Nobility, Innovation, Teamwork, and Excellence) into the formula. 
Dwelling deeper into the benefits of STEAM, Sampoerna Academy's  STEAM approach is integrated with Project Based Learning (PBL). Thus, children work on designing and creating projects that are based on their interests and passions. This encourages more engagement and enjoyment for children, as it allows them to work on topics that they are passionate about and invest in their projects in a meaningful way. Numerous experiments, research, and projects have been done by Sampoerna Academy students, starting from creating homemade hand sanitiser, and researching music's effect on plant growth, to modelling the Eiffel tower under different seasons using coding.
"Through STEAM education, we strive to help students identify and pursue their passions by providing them with exposure to a wide range of subjects and hands-on experiences. Our approach is further strengthened by stimulating the school environment, counselling sessions, and open communication with parents, allowing us to empower our students to be the best in whatever they choose to pursue," explained  Guvercin. 
The real-world focus of Sampoerna Academy STEAM activities also focuses on the process of pursuing students' passion, as it is connected to something real and involves life skills, such as collaboration and reflection. They can work and learn from others who share similar interests and goals, and they can assess their own process and growth at the end of learning.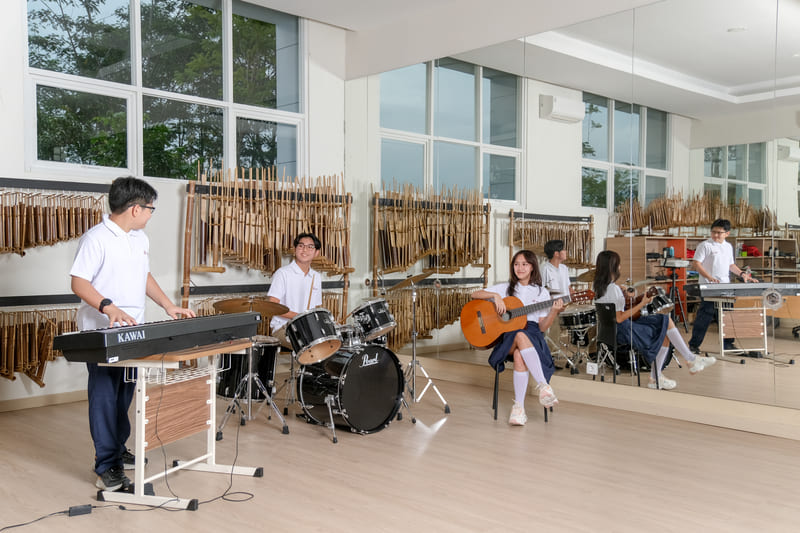 Sampoerna Academy also provides students with opportunities to showcase their work, whether it's through competitions, exhibitions, or presentations. The nearest upcoming event is the STEAM Expo on 4th March 2023, where students are challenged to innovate as well as apply knowledge from what they have learned at school. Their projects, whether in groups or individually, are then curated by the judges and displayed in a public exhibition for parents and participants during the STEAM Expo. In return, a sense of validation and recognition for their efforts are received, which can further motivate them to pursue their passions.
The Sampoerna Academy STEAM Expo 2023 will be held at every Sampoerna Academy campus: Jakarta, BSD, Sentul, Medan, and Surabaya. This grand event allows the public and parents to see student projects, take a school tour, and participate in working on creative projects with a STEAM approach through the STEAM Workshop agenda.
Parents, this is your sign to explore more on STEAM Education at no better place to guide you and your children other than Sampoerna Academy. Discover more via the website https://www.sampoernaacademy.sch.id/en/ and @sampoerna.academy on social media.