Hello, kids! Are you ready to enliven your summer days?
Summer camps offer an array of exceptional learning and recreational experience for students. These camps combine education with fun, from science and technology to arts and sports to cater to diverse interests.
The following are the schools in Jakarta that open the summer camp program. Let's see the list and have your children enjoy their summertime.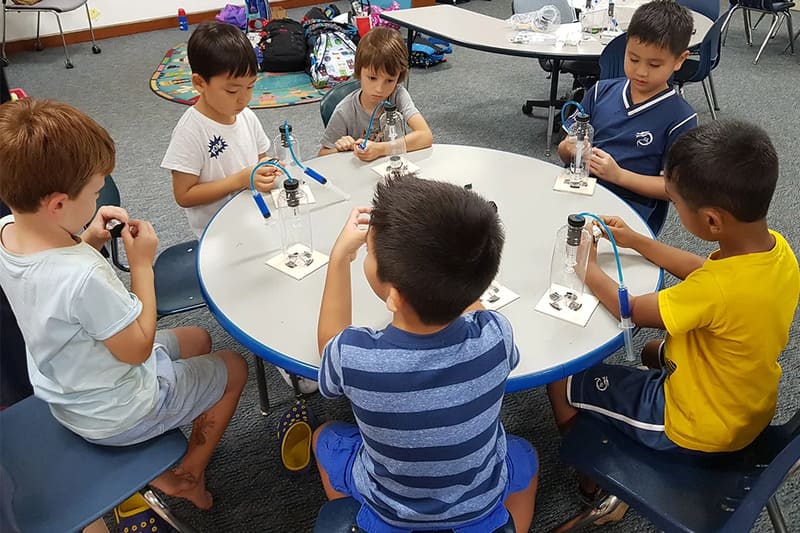 JIS Academy Summer Program
JIS Academy has organised exciting summer activities for elementary, middle, and high school students during two time periods: 12th-30th June and 31st July – 8th August. These programs are designed to provide a memorable summer filled with adventure, discovery, and enjoyment with a wide variety of engaging activities and educational experiences.
For more information about the Summer Program: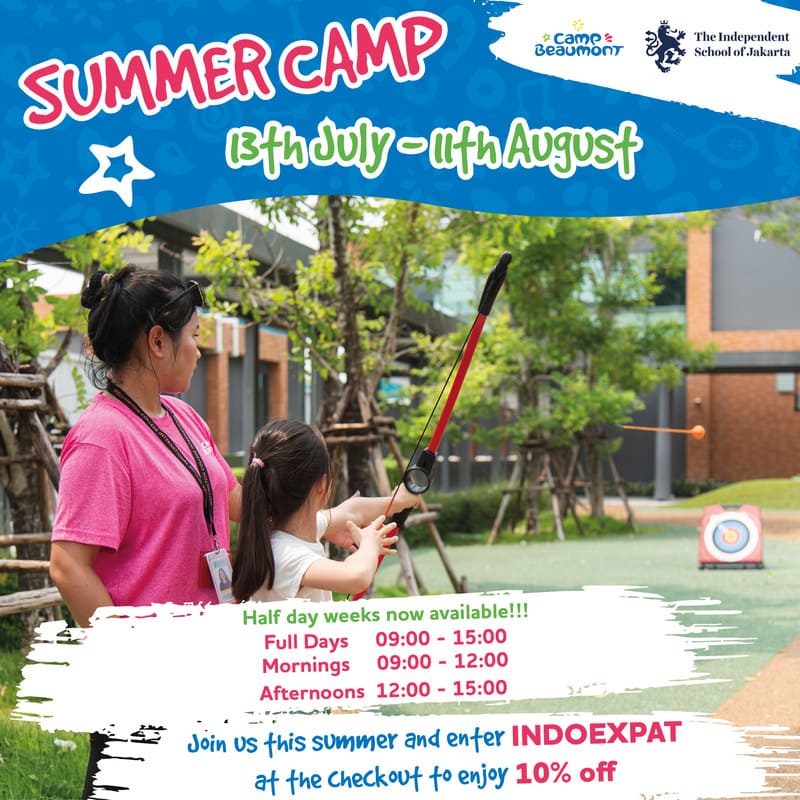 Camp Beaumont Summer Camp
The United Kingdom's most established multi-activity camp provider has arrived in Indonesia this summer!
Creating inspirational adventures throughout the school holidays! Our much-loved, confidence-boosting experiences encourage 2.5-12-year-olds to step outside their comfort zones and realise their potential.
For the first ever Summer camp at The Independent School of Jakarta happening this July, book your places now for % with the exclusive code INDOEXPAT!
Click here to book now! https://www.campbeaumont.asia/locations/indonesia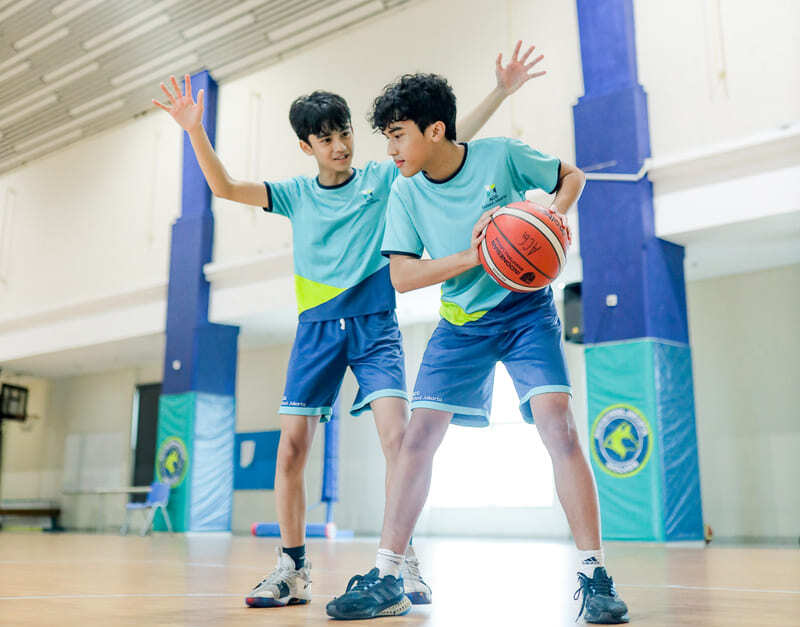 ACG Summer Camp
Welcome to our Summer Programme. We offer an outstanding range of sports and language-based activities to entertain children during the summer holidays. Additionally, the programmes are open to students from any school. Due to the low student-to-instructor ratio across each activity, limited places are available within each class. So we encourage you to apply early to reserve your place. Registrations will be processed on a first-come, first-served basis. Summer camp runs from 26th June to 7th July.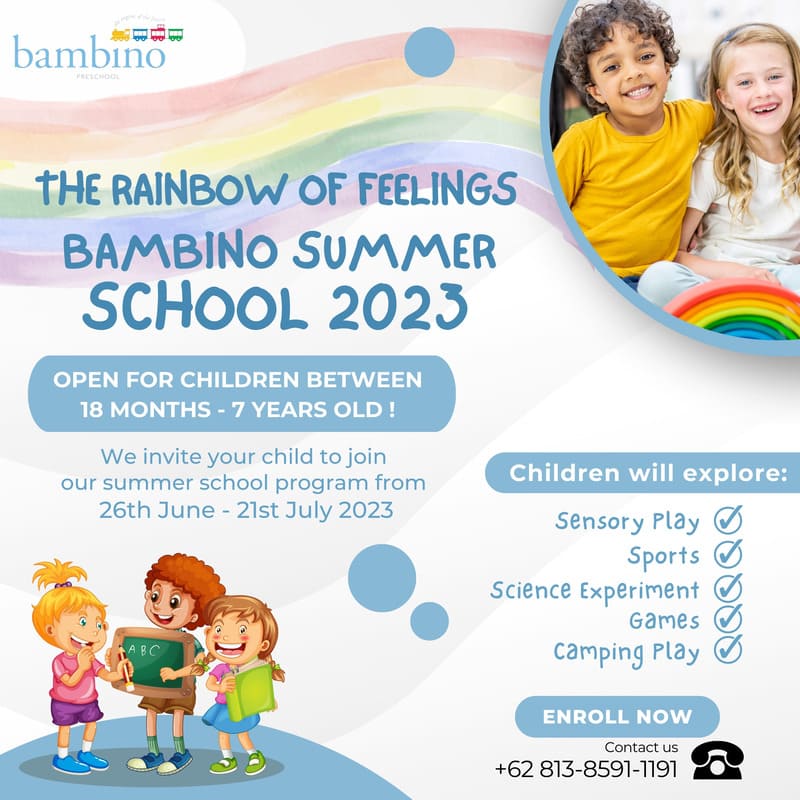 Bambino Summer School
Looking for an exciting summer program for your child? Join our "Rainbow of Feelings" adventure, inspired by the movie Inside Out.
Let your child explore vibrant emotions through fun activities and games. Designed for children aged 18 months to 6 years, our program offers an unforgettable educational experience. With flexible pricing options ranging from Rp2,500,000 to Rp8,200,000, there's something for everyone.
But that's not all! We also offer a variety of exciting afternoon programs with diverse activities for your child to enjoy.
Don't miss out! Reserve your spot now and create lasting memories with your child.
For more information: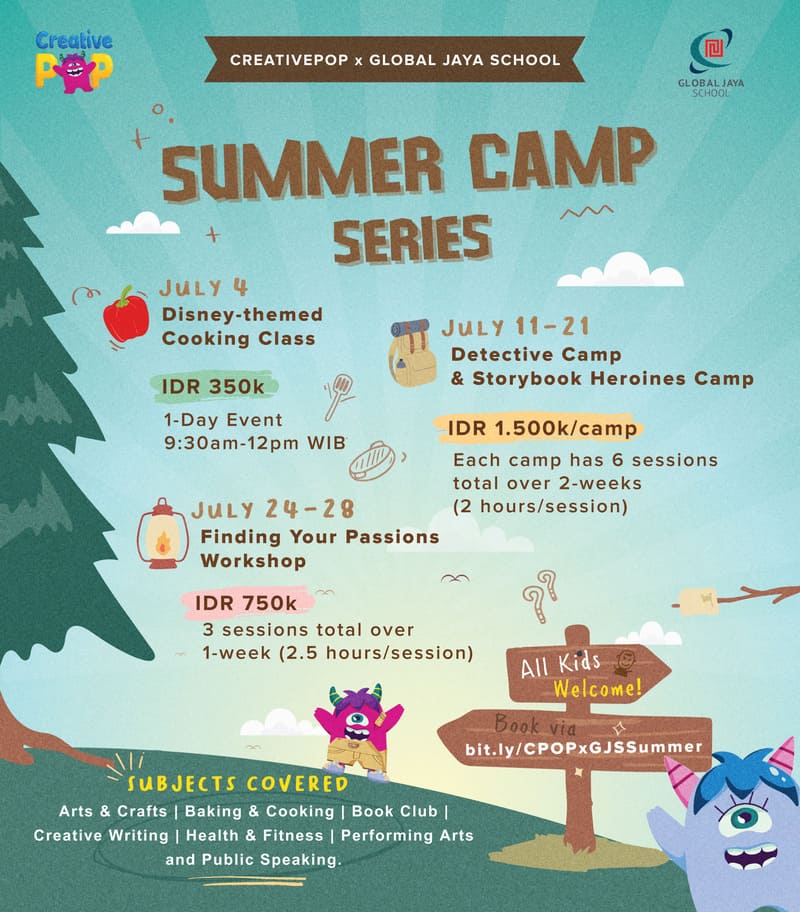 Global Jaya School Summer Camp
School's out for Summer! Are you looking for exciting and engaging ways to spend part of the holiday?
It's time to have fun with old friends while making new ones along the way. That's why Global Jaya School's Summer Camp offering is intensely focused on the joy of community. In collaboration with the learning platform CreativePOP, GJS will be hosting a wide variety of thematic, immersive programs for Kindergarten to High School aged students. Students will connect with one another while enjoying a host of activities including cooking, building and solving a case investigation, or participating in a mini career fair.
At Storybook Heroines Camp, K2-Yr2 students will explore the journeys of familiar female leads learning from their inspiring stories while developing an appreciation for their everyday heroes. Detective Camp challenges Years 3-6 students to step into the shoes of forensic investigators as they master the mystery genre, inside and out! The Finding Your Passions Workshop is an engaging and supportive space for Years 7-12 students to identify and start to delve into their future aspirations. And finally, all students, from Year 3 and up, will experience culinary magic as they recreate iconic recipes in the Disney Cooking Class!
If you would like to inquire more or register for the programs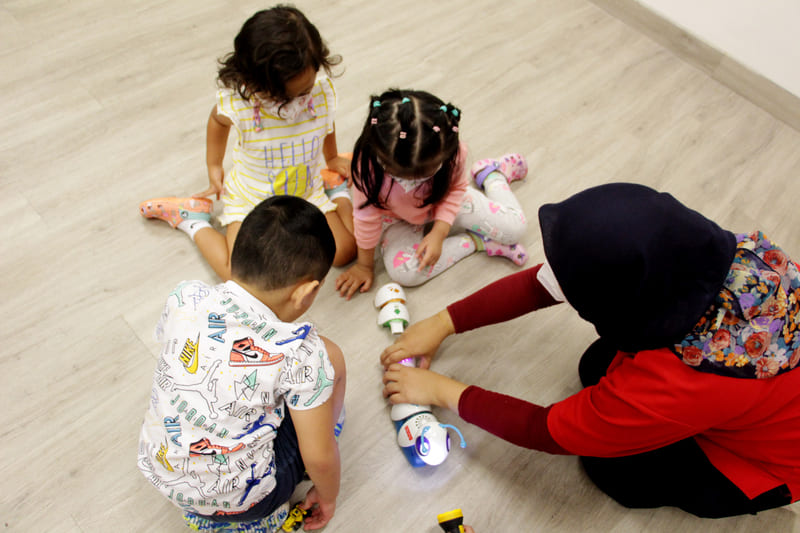 HighScope Indonesia – TB. Simatupang 2023 Holiday Program
With the holiday break approaching, you might find yourselves wondering how to keep your children entertained and engaged each day.
Join us on 3rd-7th July 2023 for five days of active and enjoyable learning experiences.
Early Childhood Educational Program (age: 2.5 – 5)
K-3 Program (age: 6 – 8)
4-6 Program (age: 9 – 12)
Check out our Holiday program –  we provide your children with exciting challenges, important skills & knowledge-building activities.
Don't miss out on our early bird promo!
For more information, contact us via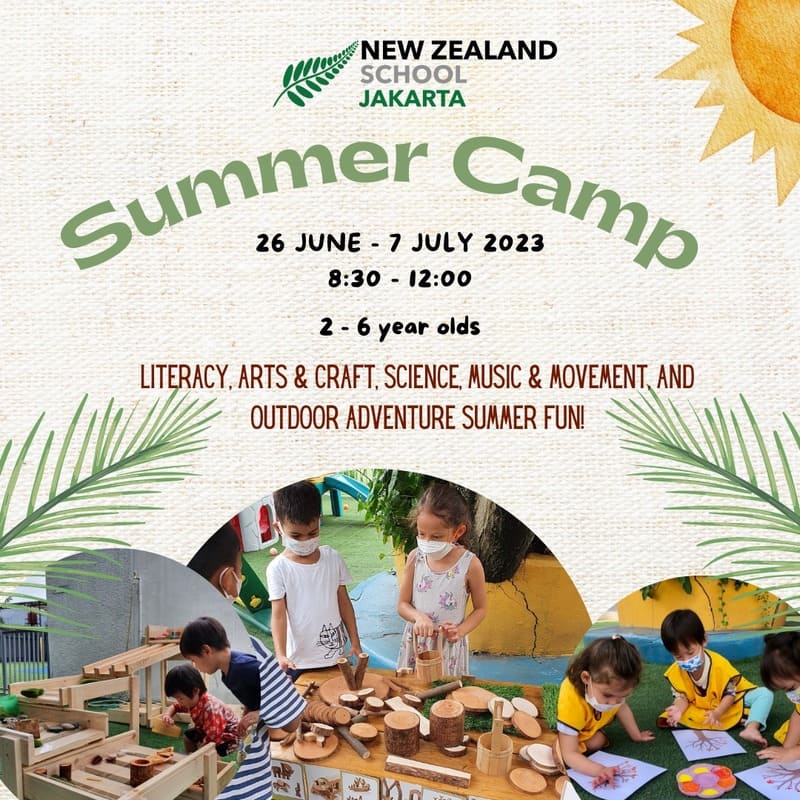 New Zealand School Jakarta Summer Program
Are you looking for the perfect summer camp for your little ones? Look no further for our two-week summer camp for 2-6-year-old. is packed with exploration, literacy, arts and crafts, science, outdoor adventure, water play, and fun!
Register now by clicking here  -> https://www.nzsj.sch.id/contact-us
Fee for the two-week programme: Rp4,000,000 –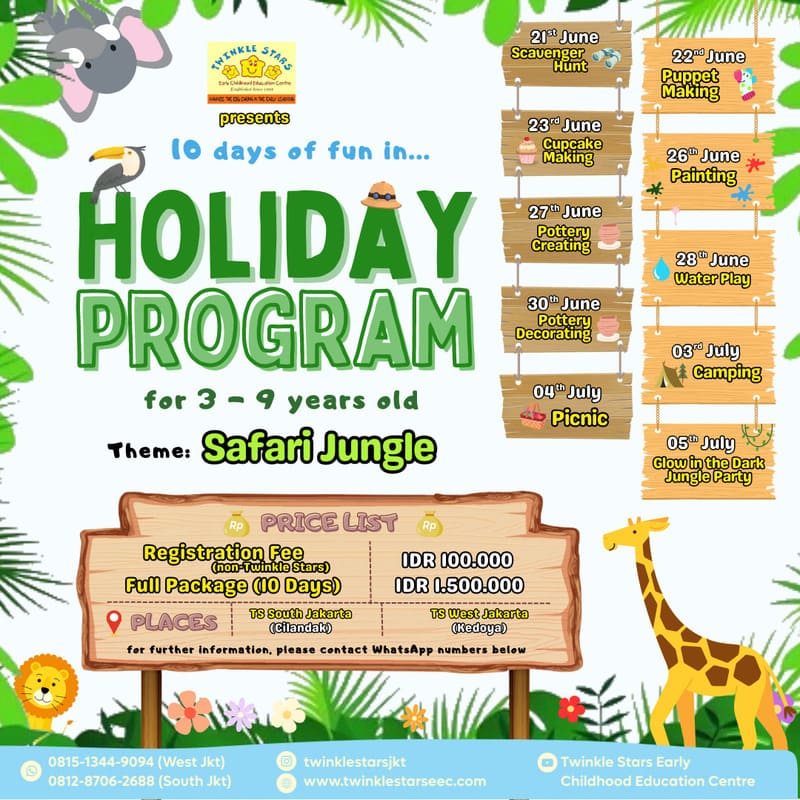 Twinkle Stars Holiday Program
Get ready for an unforgettable holiday program designed exclusively for children aged 3 to 9!
Embark on a thrilling safari adventure with our jungle-themed activities that will make your child's holiday truly remarkable and educational.
From exploring the captivating world of wild animals to engaging in fun-filled edutainment activities, we guarantee your little one will have a blast while learning. Enrol now for just Rp1,500,000 and secure your child's spot for 10 exciting days. Don't miss out on this incredible opportunity!
For more information, contact us at
Cilandak, South Jakarta Campus: 081287062688
Kedoya, West Jakarta Campus: 081513449094
Also, visit our Instagram @twinklestarsjkt for a sneak peek into the adventure that awaits.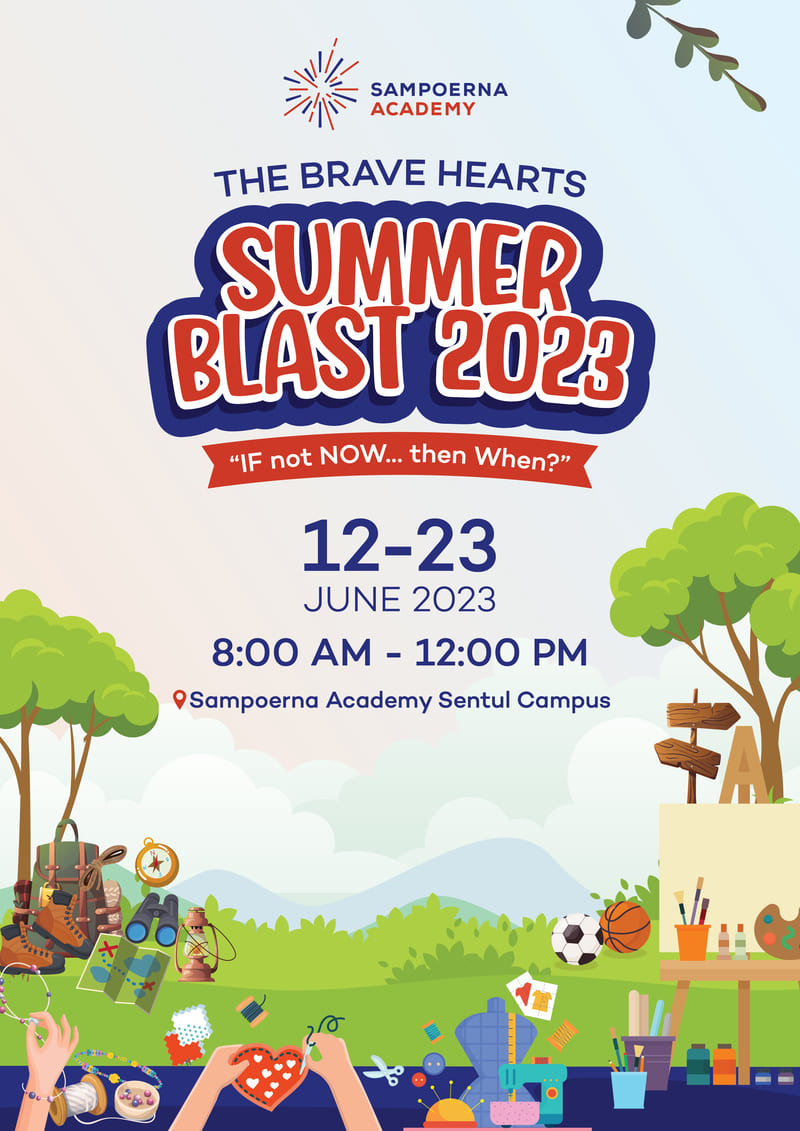 Sampoerna Academy Summer Blast 2023
Sampoerna Academy presents the second edition of its Summer Camp program: The Brave Hearts Summer Blast 2023 – IF not NOW… then When?" The exciting program will take place at the SA Sentul Campus and span two weeks from 12th to 23rd June 2023, running from 8am to 12pm. This open-for-public program caters to ELC (PreK – Grade 2), Primary (Grades 3-6), and Secondary (Grades 7-10) students, providing tailored age-appropriate activities and interactions.
The Brave Hearts Summer Blast 2023 aims to provide a platform for participants to explore well-rounded experiences and develop essential qualities such as teamwork, kindness, bravery, courage, joy, and gratitude, and overcome any fears or limitations they may have. It also promotes ecological awareness and encourages the correct usage of modern technology.
The activities planned to offer a perfect blend of learning and fun, from discovering dinosaur fossils and engaging in treasure hunts during the Pirate and Detective Challenge to incorporating STEAM learning through projects like creating dancing puppets. The comprehensive summer camp also includes arts and crafts sessions, nature scavenger hunts, farming, campfires, sports activities, student performances, community service initiatives, and cultural appreciation activities.
To learn more about the Summer Blast: