As the anticipation of a new academic year sweeps across Jakarta, students and parents prepare to face the academic challenges that lie ahead.
Amid this pursuit of knowledge and achievement, tutoring centre A for Effort acts as a supporting pill. With an unwavering commitment to fostering academic excellence and delivering top-tier tutoring services, A for Effort is poised to make a profound impact on students' educational journeys in Indonesia and beyond.
Comprehensive Educational Support
A for Effort Tutoring Centre stands as a steadfast source of educational support, catering to a diverse range of students spanning various age groups. From the budding learners in elementary school to the dynamic minds of middle school and the aspiring scholars in high school, A for Effort offers its comprehensive tutoring services to students at every stage of their academic journey.
Engaging and Productive Learning
A defining aspect of A for Effort's approach is its commitment to ensuring that learning is not only productive but also engaging. Lessons are meticulously crafted to captivate students' attention and facilitate understanding. This holds true across all levels, from the imaginative hands-on lessons tailored for elementary students to the skill-enhancing sessions for middle schoolers, and the advanced subject mastery guidance for high school students. Bodan, a High School student taking Math tutoring at A for Effort feels that tutoring at A for Effort has allowed him to "gain new knowledge and understanding into subjects I previously was not interested in, and now I can grapple at what I'm learning within school".
Guiding Young Minds
For elementary students, the centre employs creative and interactive methods to introduce fundamental concepts in Mathematics, Science, and Literacy. These lessons are designed to resonate with young minds, offering a strong foundation while sparking curiosity and enthusiasm for learning.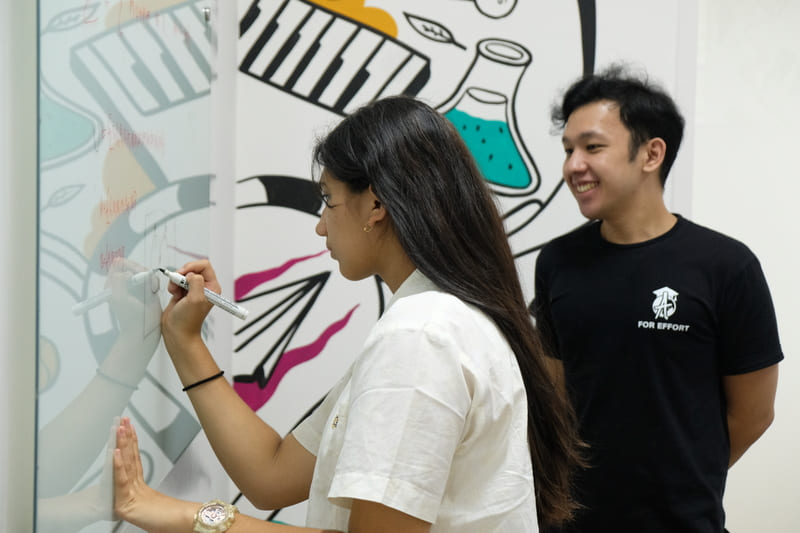 Nurturing Middle Schoolers
Middle school students, at a phase of exploration and growth, receive targeted support to delve deeper into subjects like Mathematics, Science, and English. A for Effort's tutoring approach aligns with the intricate developmental needs of this age group, fostering critical thinking skills and nurturing a solid grasp of concepts. Julia, an 8th grade Middle School student taking Math tutoring at A for Effort finds that "tutors at A for Effort actually explain the concepts better allowing students to gain more knowledge on the chosen topics".
Empowering High School Excellence
As high school students stride toward their academic excellence, A for Effort's tutoring services cover all levels of Math, Science, and English. Be it International Baccalaureate (IB), Advanced Placement (AP), or A-levels, the centre's skilled tutors offer guidance that goes beyond rote learning, empowering students with comprehensive subject mastery. Sarah, a Year 12 student taking IB SL Math tutoring lessons at A for Effort expressed that she previously struggled with confidence issues but at A for Effort, "I don't feel intimidated to ask questions like I normally am, and the lighthearted setting and one-on-one sessions allow me to feel more at home than I would ever be at school". Additionally, she feels that "A for Effort has helped me understand my subjects better, allowing a personalised learning experience and pace that a crowded classroom does not".
A Unifying Principle
A for Effort's dedication to delivering quality education remains unwavering across all age groups. Every student's learning experience is characterized by engaging methodologies, active participation, and personalized guidance. Regardless of their age, students can expect to not just learn but also to develop a genuine passion for the subjects they study overcoming any confidence obstacles they might have had. Noah, an 11th-grade student who takes tutoring at A for Effort to support his IB HL Math and IB Physics, Chemistry and Biology courses, feels that tutoring has made a positive impact on his academics in numerous ways "A for Effort has helped me with my grades and I have also started liking the subjects I am being taught. Students here can grow as a learner and also as a person"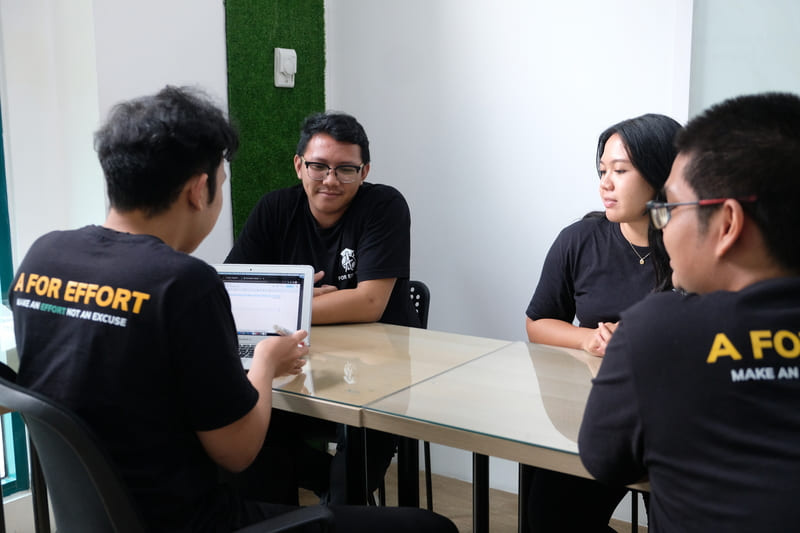 A Future of Excellence
As the new school year approaches, the A for Effort tutoring centre stands ready to welcome students of all ages into a dynamic and nurturing learning environment. Its commitment to cultivating academic excellence and igniting a love for learning ensures that students, whether in elementary, middle school, or high school, embark on a journey that will not only lead to success in the classroom but also in their future endeavours.
As students prepare to take their seats in classrooms once again, A for Effort tutoring centre stands as a steadfast partner, poised to guide them through a journey of exploration, growth, and academic achievement. To learn more about A for Effort's educational services, visit www.aforeffort.org or contact them directly at +62-(0)819-1100-1203