Congratulations. You've finally settled into your new life in Jakarta. You have found the right home for your family, and your children are happily settled into their new school.
But like with any transition, this brings along uncertainties and challenges.
For students especially, who have become accustomed to a certain school culture, curriculum, and social circles and who are suddenly placed in a new and foreign environment, it often leads to unwanted complications in their academic lives.
As with many things in Jakarta, expats often find it difficult to navigate their way around the many products and services the city has to offer. For this reason, many expats often rely on their direct communities for advice and feedback. It comes as no surprise then that word-of-mouth is one of the most trusted methods of referrals of any service company in Jakarta for expats.
So, when students start feeling the impact of moving to a new country and a new school, parents will start to look for answers. But who do they turn to?
Credible Tutoring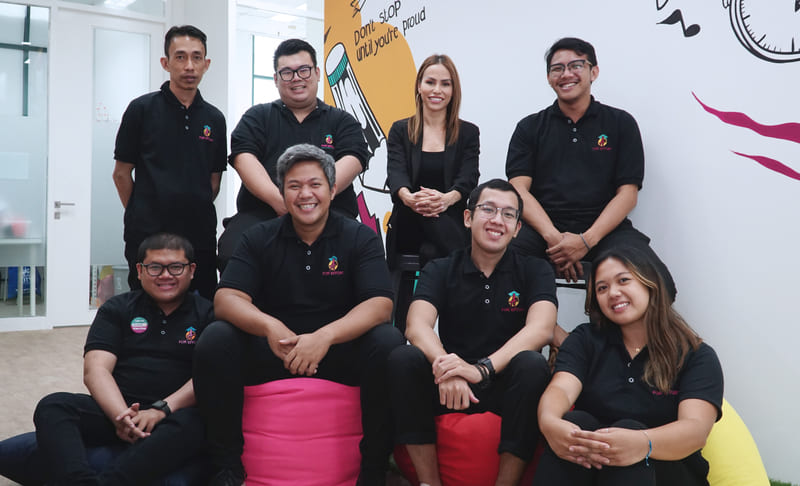 Since its establishment, A for Effort has become a trusted household name in the tutoring industry in Indonesia. Known for offering high-quality private Math and Science tutoring lessons to primarily the international community, A for Effort caters to students attending international schools throughout Indonesia, and abroad.
Students young and old come to A for Effort for a wide variety of reasons, whether students need to increase their academic confidence, knowledge, or need help transitioning between curriculums, A for Effort tutors adapt their support to the specific needs of their students.
With students coming from over 36 schools and spread across four continents through both offline and online tutoring sessions, A for Effort has taught over 12,000 private tutoring sessions since its establishment in 2016. A for Effort's services cover all main curriculums spanning from IB to IGCSE, AP, and standardised test preps such as the SATs.
Thawin, an IB Math student who attends an international school in Germany and takes online tutoring lessons with A for Effort, shares, "A for Effort has really helped me, the tutors explain the topics very well and in an easy-to-understand manner, which is very helpful."
During and post-pandemic, there was a huge surge in the demand for private tutoring. As one can imagine, the pandemic impacted students in a variety of ways, which often led to delays in the student's academic progress. More and more students turned to private tutoring in order to catch up on topics, gain clarification on their material or get a good grip on studying and test-taking skills. With private tutoring becoming the accepted norm, A for Effort experienced a drastic growth in demand for academic support, and soon it outgrew the capacity to cater to the rising demand.
New Location, New Opportunities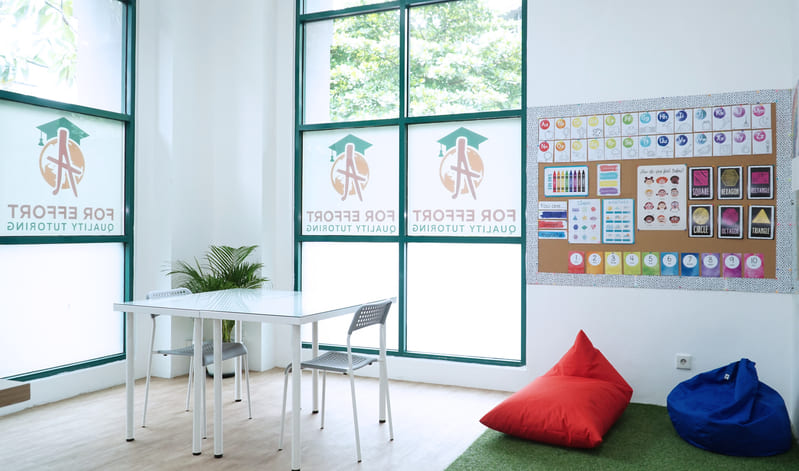 In August 2022, A for Effort opened its doors to a new, larger location, situated on the outskirts of Kemang in South Jakarta. With over 240m2 of space dedicated to private and semi-private tutoring, and with an expanded team of experienced tutors, A for Effort has taught over 2,400 lessons in just the first three months of the opening of its new location in August 2022. Its central location in South Jakarta makes it easy to reach from the most popular neighbourhoods in the vicinity. And being located on the road that leads to the popular Kemang Lippo Mall makes it hard to miss.
A for Effort's new location is designed to provide a dynamic and energetic study environment for students young and old. At first glance, it does not look like your typical education centre. With its bold, colourful wall murals and grass patches with bean bags, it won't remind you of your conventional Math and Science tutoring centre, and that's the whole idea behind A for Effort. The motivational slogans repeated throughout the premises, remind students that hard work pays off and to never give up.
Quality Comes First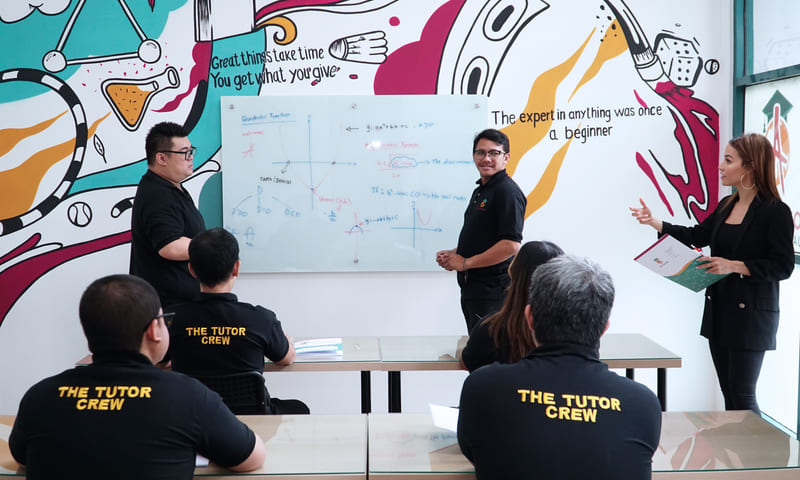 But while the location might radiate a relaxed and casual atmosphere, everything at A for Effort places a strong emphasis on delivering high quality in all aspects of the business. A for Effort tutors go through a rigorous selection process followed by intense training and assessments before they are assigned their first lessons.
Lessons for younger students take a more playful approach to learning while doing, with hands-on activities that allow students to be introduced to Math and Science concepts in a non-demanding manner. This helps younger students overcome any insecurities they might have about these subjects, along with gaining a thorough understanding of the material.
At the other end of the spectrum are High School students which comprise the largest group of students at A for Effort. While maintaining the emphasis on enjoyable and engaging lessons, the material covered is far more serious in its nature.
A for Effort helps students with a variety of demanding subjects and courses including IB Math and Science, IGCSE subjects, A-levels, and AP courses.
Isaac, a student who takes AP Pre-Calculus Math tutoring at A for Effort, has expressed, "My Math grade has improved significantly during my time with A for Effort and I have so much fun learning here." Additionally, A for Effort also offers intense study sessions to help students prepare for Olympiad Maths and SAT exams.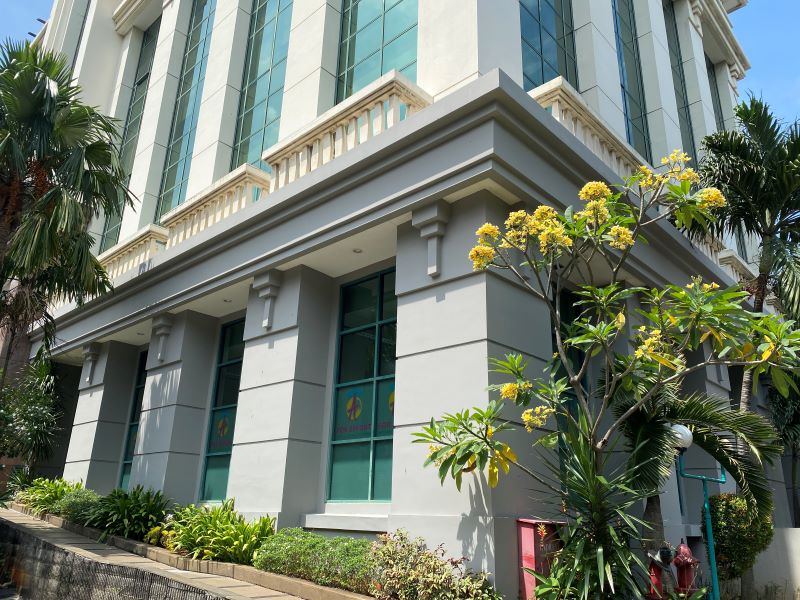 Personalised Lessons for All
Despite the wide range of personal reasons students might have for taking on tutoring, A for Effort ensures that the right approach is always provided, adapting to the student's needs through high-quality tutoring. To sign up for private and semi-private lessons, A for Effort can be contacted directly via phone or email.
A for Effort        
Park View Plaza, Ground Floor
Jl. Taman Kemang No. 27
Jakarta Selatan
62-(0)819-1100-1203
[email protected]
www.aforeffort.org