Established in the year 2000 within the quaint fishing village of Jasri, Karangasem, Bali, Sensatia Botanicals was founded with the objective of creating skincare products that prioritise natural ingredients and wellness.
Its mission encompasses offering a diverse range of beauty products crafted from premium natural ingredients, while also seeking to generate positive social impacts within the local community. Currently, Sensatia Botanicals operates nearly 30 stores across Indonesia and has established successful collaborations – both domestically and internationally – with over 150 hotels and resorts.
Sensatia Botanicals has been recognised for more than two decades as a pioneering force in the natural beauty product sector and has recently expanded its range to include bath amenities collections. Tailored exclusively for the hospitality industry, the Essential and Aromatic Bath Amenities Collections are distinguished by their biodegradable formula, comprising natural ingredients that readily disintegrate when released into the environment. Notably, these products are entirely devoid of toxic chemicals, thereby minimising the risk of groundwater contamination and ensuring their safety even when flushed down drains and subsequently entering water systems. Such attributes prove particularly advantageous for hospitality businesses situated in close proximity to beaches or rivers.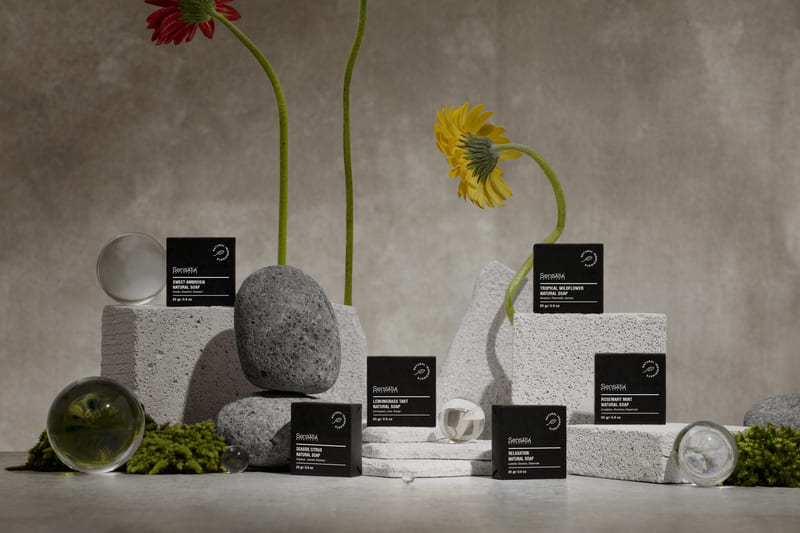 The latest assortments for business partners, the Aromatic Bath Amenities, include body wash, body lotion, shampoo, conditioner, hand wash and natural soap. Each type is available in six different aromas:
Lemongrass Tart, an invigorating tropical citrus and spice blend of Indian lemongrass and Indonesian nutmeg.
Relaxation, sweet floral scents of Bulgarian lavender and Roman chamomile infuse this zen-inducing line of products with a touch of Geranium.
Rosemary Mint, a minty fresh and herbaceous blend of Australian eucalyptus and peppermint leaf.
Seaside Citrus, an energising blend of tropical citrus and Spanish rosemary gives this line its delightful aroma.
Sweet Ambrosia, a heavenly sweet concoction that includes fresh notes of orange and grapefruit also enriched with sweet geranium as the heart note.
Tropical Wildflower, featuring the exotic aromas of Indonesian jasmine and geranium.
This collection comes in a variety of sizes to suit any property needs, packaged in 100 percent post-consumer recycled plastic. The sizes range from 50mL for individual use, 300mL and 500mL for public areas, all the way to the 5L bulk size option for those who would like to transfer into their preferred containers.
Sensatia Botanicals takes a deliberate approach to crafting its products, emphasising in simplicity and cleanliness while incorporating high-quality ingredients. These ingredients are sourced selectively, with a focus on sustainable business practices in partnership with reputable individuals and companies. Throughout the production process, Sensatia Botanicals abstains from animal testing and steers clear of parabens, palm oil, synthetic dyes, and artificial fragrances. The stringent quality assurance begins with comprehensive testing of raw materials in the company laboratory prior to their transformation into finished products. Stringent quality checks are also implemented towards the finished products to ensure compliance with the company's established standards and specifications. This is equally reflected through the certifications Sensatia Botanicals possess, offering 300+ BPOM-registered products that adhere to GMP standards, holding halal certification, and complying with international regulations through CPNP (Europe) and VCRP (USA).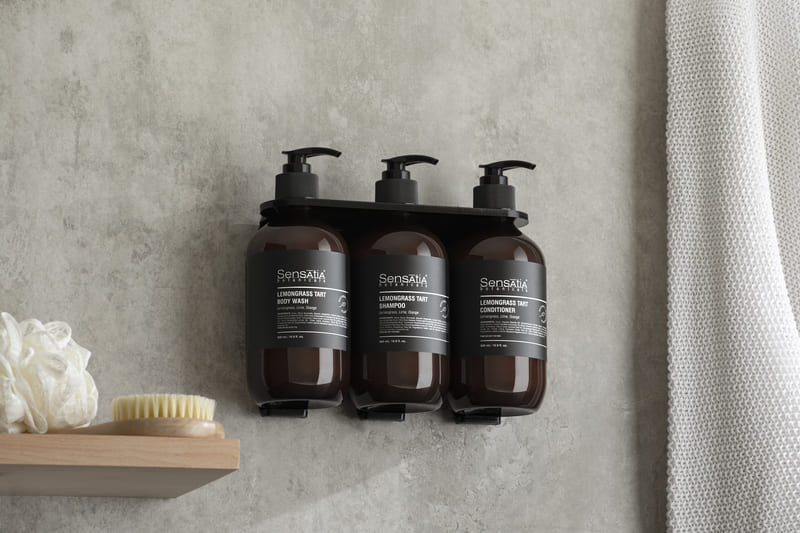 Beyond product quality, Sensatia Botanicals is dedicated to its commitment to the local community and environmental sustainability. As part of its broader vision, Sensatia Botanicals operates as a profit-sharing cooperative, dedicated to supporting the local community and channelling a portion of global prosperity towards the deserving village on Bali's eastern coast. To this day, a substantial 20 percent of the company's revenues are directly allocated to its employees, reflecting an enduring commitment to empowerment and collective success. Other notable initiatives include organising beach and temple clean-up programs, incorporating biodegradable shopping bags derived from cassava starch, and implementing a bottle recycling system that collects empty bottles from both retail customers and hotels. As part of its waste reduction efforts, the company employs packaging made from Post-Consumer Recycled Plastic (PCRP), contributing to diminished waste accumulation, fewer landfills, and reduced water source pollution.
For more information, please visit www.sensatia.com or contact [email protected] for business inquiries.