Marriott International continues its comprehensive sustainability road-map aimed at addressing some of the world's most critical social, environmental, and economic challenges.
The company's sustainability and social impact platform, 'Serve 360: Doing Good in Every Direction', embodies Marriott's core value of "Serve Our World" and is strategically aligned with the United Nations Sustainable Development Goals.
Serve 360 encompasses four key priority areas, all of which reflect Marriott's unwavering commitment to making a positive impact on the world: Nurture Our World, Sustain Responsible Operations, Empower Through Opportunity, and Welcome All and Advance Human Rights.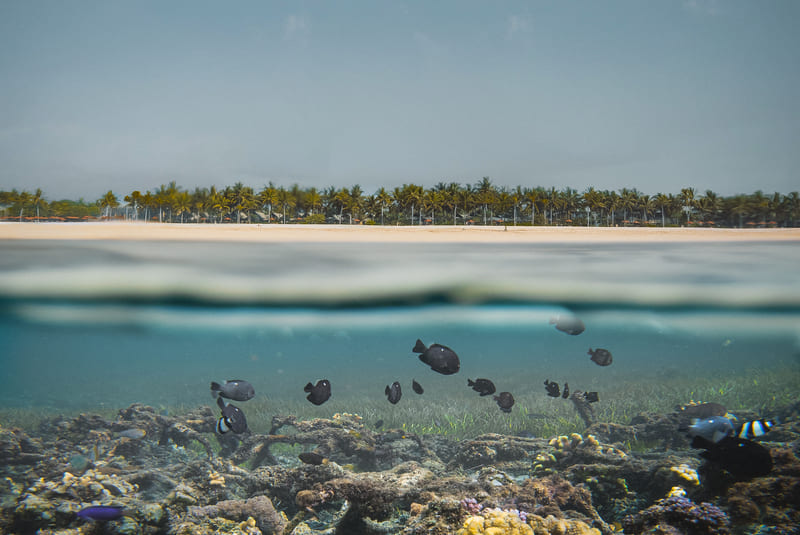 Sustainability is embedded into every facet of the business; from the hotel design to the guest experience, sustainability is beyond a concept. Marriott's sustainability strategy is driven by a wide range of initiatives that have been fostered throughout its history of "putting people first", giving back to communities, and operating more responsibly to Serve Our World. Thus, creating solutions and Acting as a Catalyst is vital so that Marriott achieves Carbon Reduction Goals, Enable Responsible and Diverse Sourcing; and Deploy Solutions that Meet Customer Needs and Expectations.
In order to do so, Marriott International's sustainability goals encompass the following:
Environmental Footprint Reduction by 2025:
Water: Reduce water intensity by 15 percent.
Carbon: Reduce carbon intensity by 30 percent.
Waste: Reduce waste in landfill by 45 percent and reduce food waste by 50 percent.
Renewable Energy: Achieve a minimum of 30 percent renewable electricity use.
Achieve 100 percent Sustainability Certification in all Marriott International Hotels by 2025
Responsible Sourcing Commitments by 2025:
Source 95 percent of products in the Top 10 priority categories responsibly, including animal proteins, bottled water, cleaning supplies, cocoa, coffee, guest room amenities, paper products, seafood, sugar, and textiles.
Locally source 50 percent of all produce.
Source 100 percent of eggs from cage-free sources.
In Asia Pacific (excluding Greater China), Marriott International plans to install more than 400 EV chargers by the end of 2025
Marriott International has set a long-term science-based target to reach net-zero value chain greenhouse gas (GHG) emissions by 2050
Sustainability Efforts in Indonesia
Over 40 hotels in Indonesia created hydroponic Herb Gardens to supply signature restaurants with fresh herbs and salads. Over the last year, W Bali – Seminyak managed to source at least 15 percent of its fresh produce ingredients in procurement value from its on-site garden, which produces fresh fruits and vegetables, microgreens, herbs, and edible flowers.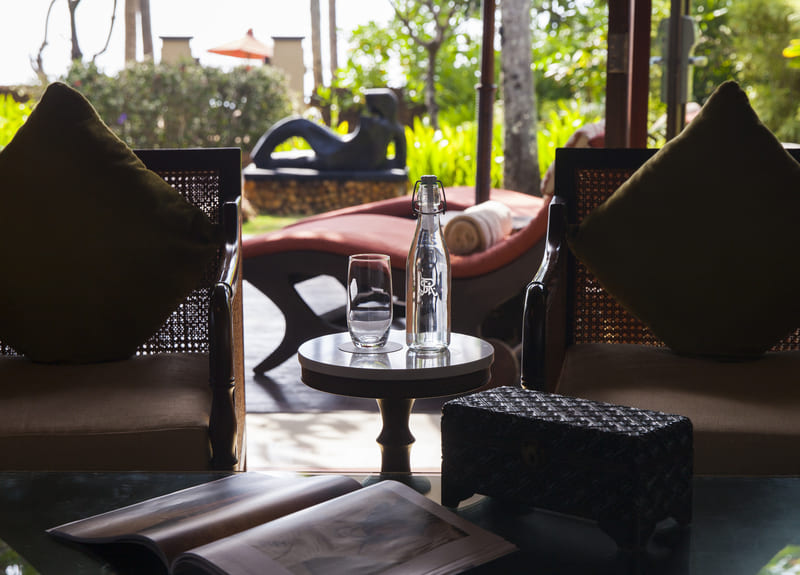 Some of the other hotels that have their own on-site garden are The St. Regis Bali Resort, Nusa Dua; Sthala, a Tribute Portfolio Hotel, Ubud Bali; Yogyakarta Marriott Hotel; Renaissance Bali Nusa Dua Resort; The Mayflower, Jakarta – Marriott Executive Apartments; Courtyard by Marriott Bandung Dago; Renaissance Bali Uluwatu Resort & Spa; The Westin Resort Nusa Dua, Bali; Mandapa, a Ritz-Carlton Reserve; Aloft Bali Seminyak; The Ritz-Carlton, Bali; Four Points by Sheraton Batam; and more.
The Westin Jakarta partners with Bluebird Group to provide guests with a sustainable and luxury car ride. Using BMW iX and Hyundai IONIQ, guests can navigate across the city, as well as to and from the airport. The electric vehicle produces zero carbon emissions. Sheraton Bandung Hotel & Towers has also installed an Electronic Vehicle Charging Station on the hotel's premises.
In collaboration with the Nusa Dua Reef Foundation, The St. Regis Bali Resort takes part in conservation efforts by the local community to provide new homes for reef life and encourage coral growth. Under the guidance of knowledgeable marine professionals, divers of all experience levels are welcomed to descend into the unparalleled tranquillity of the deep, exploring the abundant sea life while gaining a deeper understanding of the coral reef.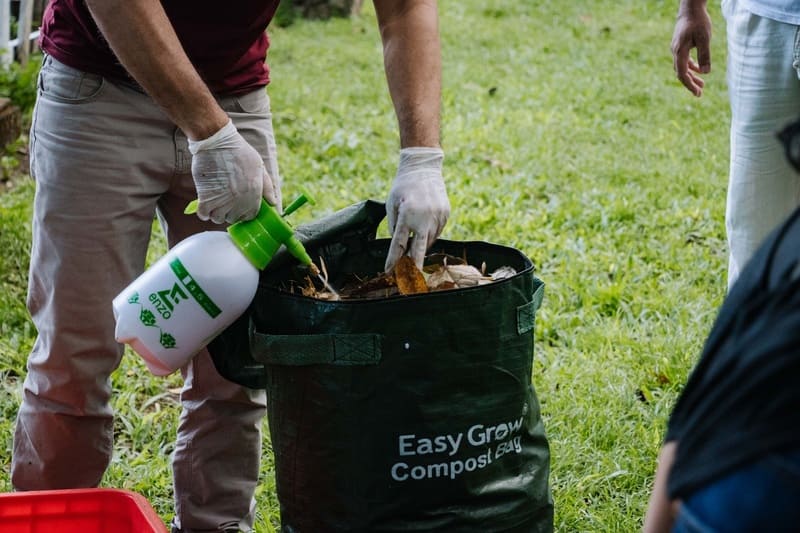 In 2018, Marriott International announced the removal of single-use plastic straws and plastic stirrers across all hotels around the world. The company is estimated to eliminate the use of more than one billion plastic straws per year. In 2019, the company announced plans to replace tiny, single-use toiletry bottles of shampoo, conditioner, and bath gel in guest room showers with larger, pump-topped bottles.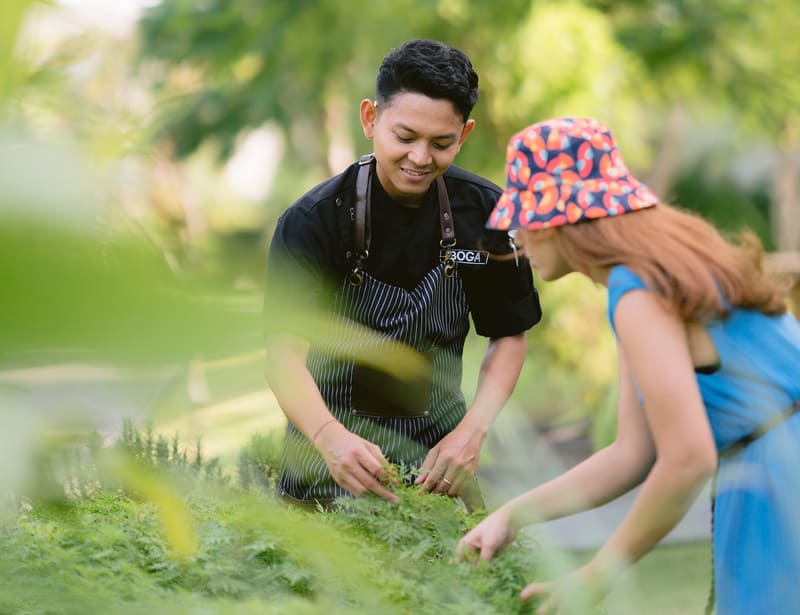 The Laguna, a Luxury Collection Resort & Spa, Nusa Dua, Bali and The St. Regis Bali Resort are partnering with Biosystems Indonesia to produce pure, refreshing drinking water with a pH level of 7.19 using a process known as Sea Water Reverse Osmosis (SWRO), passing water through a nano-membrane ultra-filtration system. The sustainably sourced glass bottles are then sanitised through a high-pressure ozone and UV light process, effectively eliminating all biological contaminants. The highly efficient system allows the plant to refill 10,000 bottles a day, as well as providing the option to make sparkling water.
Marriott International invites its employees, partners, and stakeholders to join in this collective effort to drive positive change in the world. Together,  Marriott's Serve 360: Doing Good in Every Direction initiative continues to make a meaningful impact on global sustainability. Discover how Marriott International is empowering communities through Serve 360 at Serve360.marriott.com.