After Apple – the American technology titan – agreed to put up a research and development centre in Indonesia, the highly anticipated latest model of iPhone has now been allowed by the Indonesian government to be sold in the archipelago.
The Ministry of Industry, Ministry of Communications and Information and the Ministry of Trade have all agreed on a policy that only allows smartphones with at least 40 percent of their components made locally to be sold in the country starting in 2017. If it's less than 40 percent, the Ministry of Trade will not issue a permit. The policy strictly applies to all 4G-capable smartphones that will be imported into Indonesia by January of next year.
iPhone 7's predecessor, the iPhone 6, failed to clear the government regulation and was therefore banned from being sold in Indonesian shopping malls for quite some time.
After Apple gave a statement saying it would build a local R&D centre in the coming months, the government finally decided to issue one of the biggest tech companies a permit. Rudi Hendarwin, Head of Communication Device Standardization at the ICT Ministry, said, "The local content certificate has been issued for the iPhone 7 this month, so Apple can start selling the devices here."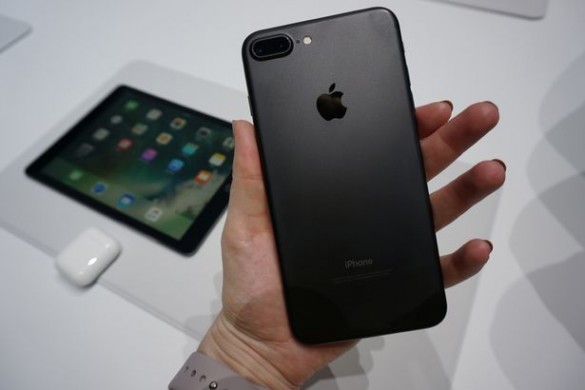 However, they will "continue to monitor and evaluate the extent of Apple's investment every three months. If it cannot meet the requirement by July 27, 2017, we will withdraw its certificate," Rudi warned.
According to research done by International Data Corporation (IDC), Indonesia is the third-largest smartphone market in Asia Pacific while China and India get the first and second spots respectively. Around 65 million devices are estimated to be sold this year – an increase of 18 percent from last year.
The Korean giant brand Samsung tops the list with 26 percent market share followed distantly by China's Oppo with a 19 percent market share. Taiwan's Asus comes in third with 9 percent while Advan, a local brand, places fourth with 8 percent. China's Lenovo follows closely with 6 percent.
Before the official release date was announced, a study by iPrice revealed that Indonesia was predicted to be the second country in Southeast Asia with the heftiest price tag for Apple's iPhone 7. Factors such as shipment export costs, taxes and other miscellaneous fees charged by the government contributed to the phone being more expensive in the country compared to the United States. In fact, the study showed that iPhones in Indonesia will be one of the most expensive all over the world.
Image credits: Berita Teknologi, Mirror