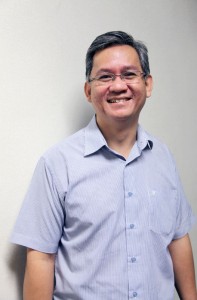 In Indonesia Expat's Business Profile, we regularly shine a light on successful businessmen and women in Indonesia, Expatriate and Indonesian, to discover more about their journey and their business, and what drives them personally.
In this special issue themed around the hot topic of smoking, we meet Nugroho Widjaja, Cigar Marketing Officer at PT Djarum; a private clove tobacco manufacturer founded in 1951.
Nugroho, could you please tell us a bit about your company and what your day-to-day operations consist of?
PT Djarum was born in 1951 and is a family business, now in its third generation of the Hartono family. The company was built on hard work, innovation and research, and we have a research and development department to improve our products. We employ 65,000 people; 60,000 are tukang linting based in the factory in Kudus, Central Java, and 5,000 are in sales, operations and marketing, with our offices in Jakarta. We are the third largest tobacco company in Indonesia after Sampoerna and Gudang Garam.
My job is to introduce that PT Djarum can make cigars with a premium quality like that of a Cuban cigar. On a daily basis I check distribution channels, researching what upcoming events are appropriate to sponsor, and I also check on productions and stocks.
Where did the name 'Dos Hermanos' come from?
Dos Hermanos is a Spanish name meaning 'two brothers'. This came from our owners' names, who are two brothers; Mr. Michael Bambang Hartono and Mr. Robert Budi Hartono.
People often refer to you as "the Dos Hermanos guy". How did you manage to get to this position? Tell us about your journey and how long you've been working for PT Djarum.
My journey began when I graduated in 1987 at Satya Wacana University in Salatiga, Central Java, with a Management degree. A friend of mine worked at PT Djarum in Jakarta and I moved here to apply for a position as a Market Researcher at the company. That was in 1988 and I have since moved on to distribution and then exporting, spending two years in Kuala Lumpur.
In 1995, the bosses wanted to start making cigars, travelling to Honduras to research, bringing the knowledge back with them to Kudus where the Dos Hermanos formula was born. I've now been with PT Djarum for 25 years, and 14 of those years have been focused on the cigar business.
Can you please tell us how much of PT Djarum's income is from Dos Hermanos?
Actually, the cigar business only contributes to 5% of all of PT Djarum's revenue.
How many cigars does PT Djarum produce a year? Who makes up the main bulk of your buyers – expatriates or Indonesians?
We produce around 100,000 Dos Hermanos cigars and roughly 300,000 Gold Seal packs every year. 90% are sold in Jakarta and Bali, mostly to expatriates (90%). Our target market is expatriates who live in Indonesia, so I make good relationships with key players in the expatriate world because they make a lot of events which are suitable for our market.
Do you export, and if so, where to? How has the response been?
We tried to export to the US market but failed as we were competing with the Dominican cigars. At the moment we export Gold Seal to Europe – Austria, Poland – and Japan. We don't export Dos Hermanos.
How do you see the Indonesian cigar market doing in the next two to five years?
I think there will be a growth in this market because people are becoming more health conscious and cigars are usually smoked on occasion and not inhaled.
What do you believe makes Indonesian cigars as good as, or even better than Cuban cigars?
It's very difficult for Dos Hermanos to compete with Cuban cigars; the world still only knows Indonesia as a producer of clove cigarettes, not cigars. Cuban cigars are full bodied and Dos Hermanos cigars are mild.
Can you tell us about the process of making the hand-rolled Dos Hermanos cigars? And what about your premier machine-made (Gold Seal) cigars?
We make three brands: Djarum Kretek Cigarillos (cigarillos with clove as the filler) by machine, Gold Seal cigarillos (without clove) by machine, and Dos Hermanos cigars, which are handmade. Premium cigars consist of a filler, binder and wrapper. For our Dos Hermanos cigars, we use local tobacco mixed with Bahia from Brazil as the filler, Bazuki tobacco leaf for the binder, and Deli, from North Sumatra, which is the big leaf that is the wrapper. It's very similar for our Gold Seal cigarillos, except that the leaf tobacco is cut and the filler is pure Bahia tobacco.
Have you ever released a brand of cigars that never took off? Is there a time of year when sales drops?
No, we haven't produced any that have failed. Every year sales drop around March and in August when expats pulang kampung (return home for holidays).
Do you smoke yourself?
I am a cigar smoker, and I smoke one or two cigars in the office every day. My staff always say to me, "Siapa yang bakar sampah?" (Who is burning garbage?) because of the smell from the cigars I smoke.
What is your ultimate goal as the Marketing Manager of Cigars at your company?
To make Dos Hermanos as good as a Cuban cigar by improving production and marketing. We target expatriates, so I go to all of the networking events, such as Britcham and Amcham.
What plans are coming up in the near future?
We plan to import electronic cigarettes from China at the end of 2014, exporting them to the United States first.
What do you believe is the key to success in your industry and in Indonesia?
Only three companies have a good share in Indonesia: PT Djarum, Wismilak Tbk and PT Tarumartani. We do a lot promotional activities and the other companies only depend on their distribution channel. Cigar is niche market and more than a lifestyle.
What are your personal drivers to being successful?
I love meeting people and negotiating with them, especially for sponsorship deals. My family is important to me, although my wife doesn't like the smell of cigars! I have one son and one daughter, six and five years old.