Embark on an idyllic retreat with our latest offering, the Bali Seaside Escape room package.
Immerse yourself in the vibrant tapestry of Bali's culture and natural wonders while luxuriating in beachfront accommodations that epitomise ultimate bliss. Revel in the Balinese warmth and hospitality, encountering unparalleled experiences that redefine your stay. Our all-inclusive room package, Bali Seaside Escape, unveils the captivating beauty of Bali, meticulously curated to ensure your visit is both special and unforgettable, catering to your every need with a plethora of enticing inclusions.
Begin your day with the Daily Recharging Breakfast at Seasonal Tastes restaurant, a sumptuous affair awakening your senses. This delightful experience is extended to up to two adults and two children under 12 years old sharing accommodation with parents.
Indulge in the flavours of Bali with a one-time 2-course set menu lunch (food only) at Ikan Restaurant for up to two adults, set against the breathtaking ocean views that provide a perfect backdrop for your memorable dining experience. Take a moment to unwind and recharge with a one-time afternoon tea at the Lobby Bar and Lounge for up to two adults, surrounded by an elegant and relaxing atmosphere filled with a selection of teas, sweets, and savouries.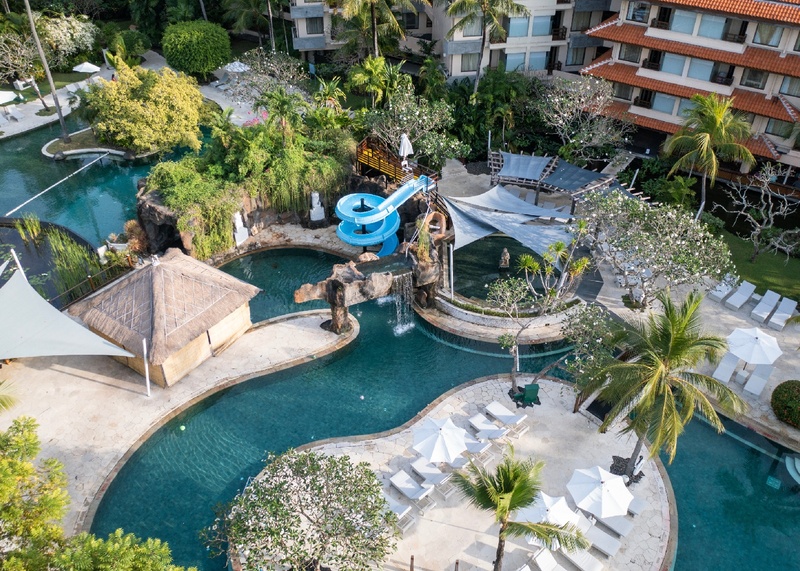 Elevate your culinary journey with a one-time 3-course set menu dinner (food only) at Prego Italian Restaurant for up to two adults, immersing yourself in the rich and authentic flavours of Italy. Toast to the renewing day in paradise with a one-time signature cocktail at Ikan Bar for up to two adults. To ensure a smooth start to your Bali adventure, we've taken care of your airport transfer with a one-time one-way transfer.
Whether you seek a romantic getaway, a family retreat, or a solo escape, our Bali Seaside Escape room package guarantees the ideal fusion of relaxation and adventure.
Ng Choi Choi, Director of Sales & Marketing of The Westin Resort Nusa Dua, Bali, said "As we continue to adapt to the ever-evolving travel landscape, we're excited to introduce the Bali Seaside Escape room package. It's a reflection of our commitment to providing our guests with an exceptional and memorable stay."
The Westin Resort Nusa Dua, Bali is renowned for its beautiful beachfront views with breathtaking sunrise perfect early riser, exceptional service, and a commitment to creating unforgettable memories for its guests. This new room package takes that commitment to the next level, providing an all-encompassing experience for those seeking the very best in Bali.
Don't miss this opportunity to experience the Bali Seaside Escape room package at The Westin Resort Nusa Dua, Bali. Book your stay now as a recharging Bali beachfront retreat awaits.
For more information, please visit www.westinnusaduabali.com or social media @WestinBali.