Embark on a sea venture traversing Asia like no other with Resorts World Cruises.
Resorts World Cruises propound two magnificent cruise ships that undoubtedly have unique, memorable experiences – even while offshore – as the luxury and dynamic cruise line offers a feast of the senses.
Genting Dream
Think grandeur aboard the Genting Dream. Travels cherishing tons of adventurous times never fail to stick in the heart. Nothing timid nor rigid is found – all guests are encouraged to simply carpe diem or seize the day with anything and everything they can make.
The Genting Dream is filled with amusement at a size that's larger than a skyscraper, stretching up to 335m long and 40m wide, comprising 18 decks with 1,674 staterooms. This German-manufactured cruise ship has a gross tonnage of 150,695 tons fitting 3,352 passengers.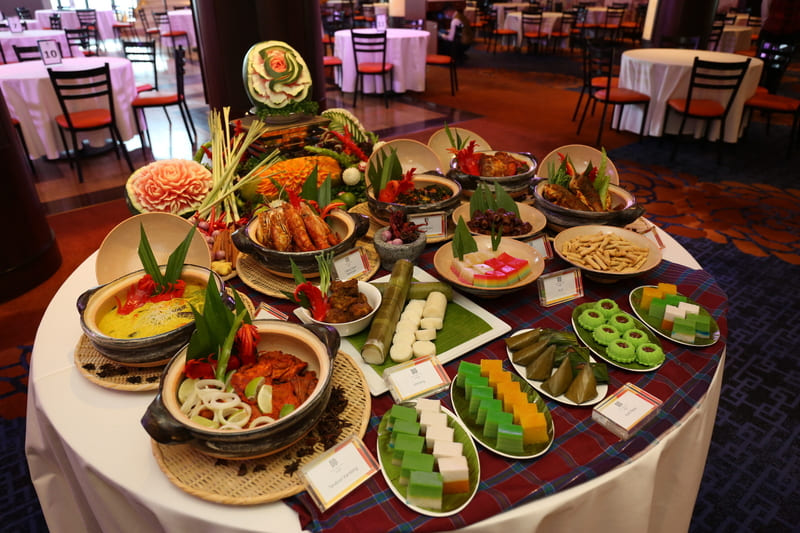 It's a city on the water with ever-changing views! Every amenity and comfort required and desired for a cruise is attainable. Guests need to simply thrill or chill on a day on the Genting Dream as follows:
Refresh the mind, body, and soul at Crystal Life Spa, which also dedicates a selection of healthy meals and beverages.
Test out your adrenaline spirit by tackling the rope course and gliding above the ocean on a 35-metre zipline.
Get drenched in fun on one or all six different waterslides.
Leave the kids in good hands while having some well-deserved parents' time exploring the ship. A line-up of activities and classes dedicated to kids aged two to 12 will keep them entertained at the Dreamers Club.
In fact, Genting Dream is the World's first OIC / SMIIC (Organisation of Islamic Cooperation / Standard and Metrology Institute for Islamic Countries) standard Halal-friendly cruise ship, which offers international, Halal and authentic Jain Vegetarian certified cuisines presented in the buffet style restaurant, The Lido.
Splurge on your favourite international luxury brands at the boutiques or outlet stores.
Be mesmerised by live production shows from the acclaimed entertainment performers of Zodiac Theatre.
After a fun-filled day, or perhaps a full day of nothing, continue with the world-renowned vintages, premium Scotch whiskies, cocktails, or bubbly at Bar City.
Dive in at a pool party or dance until sunrise to the beat of Zouk's guest DJs.
Accommodation
A ship-within-a-ship boutique hotel for luxury connoisseurs, The Palace is an exclusive all-suite, all-inclusive enclave with private facilities and European-style 24-hour butlers.
Choose from any of the accommodations below:
Palace Villa
Palace Penthouse
Palace Deluxe Premium
Palace Deluxe Suite
Palace Suite
The Palace guests have access to the VIP lounge at the terminal, priority check-in with butler assistance, etc., upon arrival. More benefits include a welcome minibar with beverages and snacks, a Nespresso machine with gourmet coffee and tea, Happy Hour with complimentary selected wines, beers, and non-alcoholic beverages at selected venues, and so forth.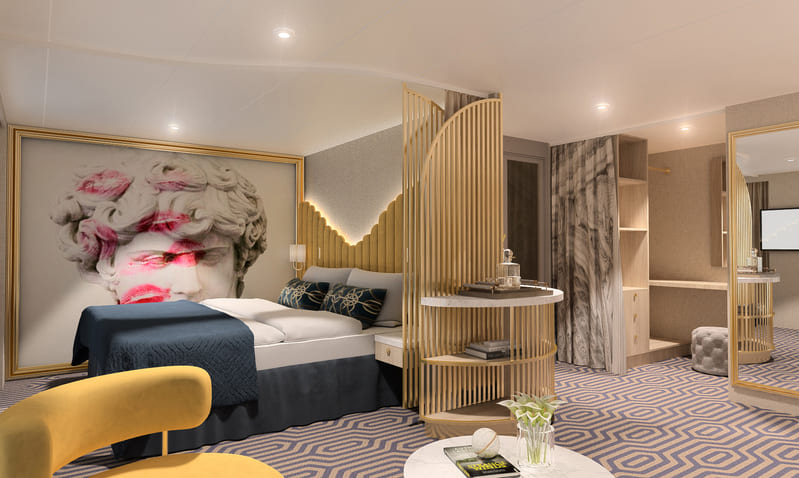 Resorts World One
Revel in world-class entertainment to new horizons on Asia Pacific's agile cruise ship. The Resorts World One, also manufactured in Germany, has a gross tonnage of 75,338 tons and fits 1,856 passengers. This new vessel stretches 268m long and 32m wide, comprising 13 decks with 928 staterooms accented with a mix of Eastern and Western cultures, emphasising Italian design-themed spaces and tons of adventure.
Aside from outfitting The Palace and Zodiac Theatre, below are some highlights cruisers will certainly be obsessed with:
Pool time in a Roman-themed pool deck? The Parthenon Pool has Caesar's Slide, hot tubs, a stage for live bands, and a mega LED screen.
Esc EXPERIENCE LAB invites guests to escape the real world and dwell in the latest virtual and augmented reality technology.
Take it easy at Palm Court, the sophisticated observatory lounge betwixt the ocean views.
Savour Chinese and Western cuisine at the elegant Dream Dining Room.
Food enthusiasts can opt for the Hot Pot.
An assortment of meats, seafood, and vegetarian options are found at Seafood Grill.
A modern fusion of classic Italian dishes and pizzas with a Japanese twist is only served at Mozzarella Ristorante & Pizzeria.
Accommodation
At Resorts World One, The Palace has over 42 suites adorned in chic Italian decor; including two opulent Palace Villas and private VIP facilities including your own swimming pool, lounges, and dining venues. Sample signature Asian and Western dishes in the Palace Restaurant while the dedicated team of butlers are at one's disposal.
Choose from any of the accommodations below:
Palace Villa
Palace Penthouse
Palace Deluxe Suite
Palace Suite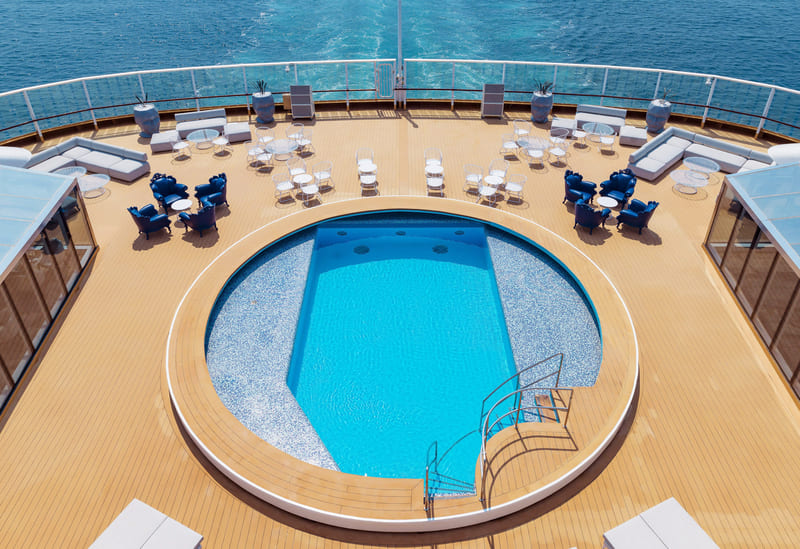 The Sea Trail
Cruisers are bound to experience novelty when aboard the Genting Dream and Resorts World One. Each cruise ship caters to different routes and destinations.
GENTING DREAM
Explore Malaysia, Thailand, and Singapore with the Genting Dream. This cruise ship sets courses from Singapore to:
Kuala Lumpur, Malaysia for two nights
Kuala Lumpur and Penang, Malaysia for three nights
Phuket, Thailand for three nights
Kuala Lumpur, Penang, and Phuket for five nights
Moreover, those departing from Kuala Lumpur's Port Klang can solely visit Singapore for two nights or en route to Penang, Phuket, and then Singapore for five nights.
RESORTS WORLD ONE
Setting course from Singapore, Resorts World One allows cruisers to take a look at Singapore for a weekend, or travel up North to Malaysia, Vietnam, and Hong Kong.
This cruise ship sails from Singapore to Kuala Lumpur, Malaysia for two nights and Kuala Lumpur and Penang, Malaysia for three nights. For those departing from Kuala Lumpur's Port Klang, the route covers Penang, Malaysia and Singapore for three nights.
Relocation Cruise with Resorts World One
Two special Relocation Cruise routes are exclusively available this March. The Resorts World One from 3rd to 8th March 2023 will sail from Singapore to Ho Chi Minh and Danang, Vietnam, and then ultimately reach Hong Kong for a total of six days and five nights.
Meanwhile, from Kuala Lumpur's Port Klang, the Resorts World One takes a longer Relocation Cruise route from the 2nd to the 8th of March, or for seven days and six nights. This route continues to Singapore, then Vietnam's Ho Chi Minh and Danang, and then arrive at Hong Kong.
Do not miss an expedition regardless of the destination! Create wholesome memories with your dearest ones, along with Resorts World Cruises. Click here for Bookings.