In a meeting on March 9, 2017, Transportation Minister Budi Karya Sumadi said that Indonesia is offering a cooperation opportunity for Australia to jointly manage several Indonesian airports. The offer was made to Hon Fiona Nash, the Australian Regional Development, Regional Communications and Local Government and Territories Minister. The offer includes Lombok International Airport in West Nusa Tenggara.
The airport is said to not be showing good results, as it has not yet been able to turn a profit. That said, the minister hopes that the cooperation will increase traffic and other development for the airport.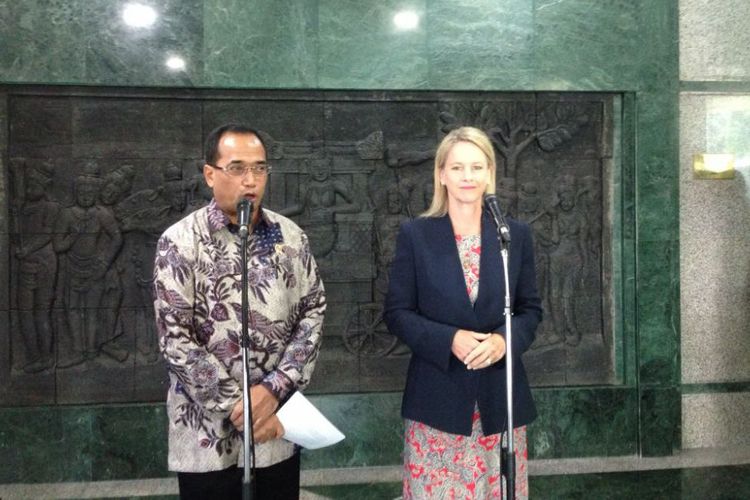 Currently, Lombok International Airport is managed by state-owned PT Angkasa Pura I, which had expected to eventually transfer management responsibilities to the private sector. The Ministry of Transportation was looking forward to saving money in the state budget once the private sector could take over the operation.
"We are offering the operator in Australia to develop the airport in Lombok, but also other possibilities to develop new enterprises in several other places," said Sumadi, as quoted by Kompas.
General Director of Civil Aviation Agus Santoso also explained that airports on the rim of Indonesia's territory are still operated by Unit Pelaksana Teknis (UPT), the Transportation Ministry's technical implementation unit.
"There will be two opportunities. The first is to cover the operational budget and the second is to increase the potential of the area," he explained.
Aside from business reasons, the meeting was also focused on fostering bilateral cooperation between Indonesia and Australia in the transportation and tourism sectors. With regard to this, Sumadi said that the discussion was also aimed at increasing connectivity between the two countries.
"We will also enhance the connectivity between Indonesia and Australia. I offered for cruises to be allowed to dock in Lombok so we can develop other tourism opportunities apart from Labuan Bajo and Bali," he said.
Indonesia is not the only one offering opportunities of this nature. Nash also put forth the opportunity to collaborate on developing Indonesian airlines route to Christmas Island and Brisbane, as connectivity from Jakarta and Bali to Australia is quite good already.
"We will see how we can conduct Indonesian flights to Christmas Island […] Nash offered for us to consider how Indonesia and Australia can have a collaboration and develop tourism in those areas," added Sumadi.
Nash also said that there would be more opportunities to develop cooperation between the two countries as quoted by BeritaSatu.
"We have a great environment to consider various opportunities together. Surely, the discussion to develop opportunities will always continue."
Image credits: Kompas, BeritaDaerah