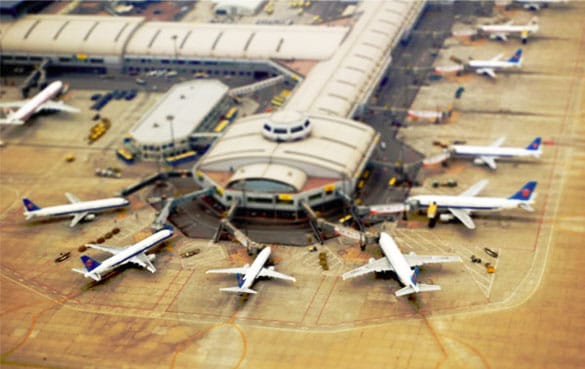 Airline travel could be on the verge of an onboard passenger experience transformation. Whilst it looks like progress in one way, some global realities will continue to instil a sense of angst for the flying public. In this edition of Indonesia Expat, we take a look at how the airline industry is evolving – and coping with the shaky global aviation climate.
Personalisation and crew empowerment
In recent times, major airlines have started to realise the value of personalising the passenger experience. The likes of Delta, Emirates, British Airways, Iberia, KLM and Alaska have already armed their cabin crew with tablets and other handheld devices to ensure they are informed of passenger preferences and well equipped to push ancillary sales. Mobile is transforming the way airlines are dealing with their passengers. Expect to see a number of other airlines embrace tablets to empower staff and offer a more personal service to their customers over the next 12 months.
IFE to spread to short and medium-haul flights
Traditionally, in-flight entertainment (IFE) has been the domain of long-haul travel, but with the growth of in-flight connectivity and wireless, portable infotainment has laid the foundations for a revolution in this space. Some airlines already offer wireless IFE; Qantas offers travellers iPads on its 767s, Lufthansa will adopt a new IFE solution this coming summer, Finnair plans to introduce Samsung Tab 3 tablets loaded with content for rent, and Southwest has added an iPad library service on shorter flights. Expect to see more airlines assess and capitalise on this evolvingtrend.
Higher-quality onboard broadband
With JetBlue offering a high-speed satellite connectivity service for free until June 2014, this could be a catalyst for an industry-wide improvement in onboard connectivity.The industry knows that in order to make in-flight Wi-Fia viable long-term proposition, it must invest in increasing both the speed and capacity of the service. JetBlue claims its service is eight times faster than any competition and the healthy numbers of positive reviews on social media confirm this. Over the last few months of 2013, some notable advancements did take place. One such milestone was Inmarsat successfully launching the first of its Global Xpress satellites in December, with the company proclaiming it to be a major landmark in delivering the world's first globally available, high-speed mobile broadband service. With full global coverage expected to be achieved by the end of 2014, and JetBlue setting the benchmark, the airline offering the best in-flight connectivity is sure to be a notable purchase point for passengers looking for more, better quality in-flight broadband this year.
Slimline seats
The slimline aircraft seat is a relatively new phenomenon, but a number of airlines, especially in the US, have already decided to install them on their new aircraft. Although airlines say the slight reduction in seat pitch won't make a difference to passenger comfort (due to space savings made elsewhere, such as smaller trays), passenger experience directors will need to pay close attention to what passengers actually say about the changes, because if they do notice a difference, they may well show their displeasure by taking their business elsewhere.
Do-it-yourself baggage tags
Being able to print out and attach your own bag tags at home, eliminating yet another step at the airport, is now available, and the airlines' international trade group (IATA) is pushing for widespread acceptance. Already being experimented with a number of airlines, there are still concerns in the U.S. about baggage security.
Self check-in continues to expand
The express self check-in facility at airports is proving very popular. Security checks are still required and the service is still viewed as a work in progress, but it's one part of the flying experience that assists both the passenger and the airline by way of less queuing and more streamlined processing of passengers.
We pay more fees
Fees will continue to proliferate in 2014, especially since airlines will be rolling out more products that consumers might be willing to pay for. But airlines could hit a wall with outright fare hikes. More competition from lower-cost airlines is likely to help put the brakes on price gouging.
An opportunity to put the passenger first
The challenges the airline industry faces – struggling to make any real profit – are well documented and, of course, finding a remedy to this is among boardroom priorities. However, continuing to increase revenues and looking for pedantic ways to get more at the expense of the passenger could backfire; $5.00 for a pillow to rent sends the message the airline is squeezing the passenger tight. If the industry puts the passengers first and not look at every conceivable way to siphon cash from wallets, public opinion will no doubt cast a more favourable view on the industry.