Visit KarimunJawa Island
Indonesia is a diverse archipelago home to many splendid sights and offerings.
A melting pot of beauty in its finest forms, there is more to this country than the famed tourist destinations that are Jakarta, Lombok and Bali.
If you're willing to take the road less traveled and experience a remote life, why not try making a trip to KarimunJawa Island?
According to the Indonesia Travel Guide, Karimun Island is also known as Karimunjawa and KarimunJava. It is located about 80 kilometres northwest of Jepara, a small town in Central Java.
We've listed a handful of enticing reasons to help you start planning that much-needed break and discover the alluring magnificence that Karimunjawa holds.
A hidden paradise
Any nature lover will easily fall in love with this place. After all, Karimunjawa is a sanctuary – an archipelago of 27 islands north of Semarang and off the coast of Central Java. With turquoise waters, fine white sand, fresh air and breathtaking views, this is the perfect escape from a hectic lifestyle that'll likely satiate your cravings for fun under the sun.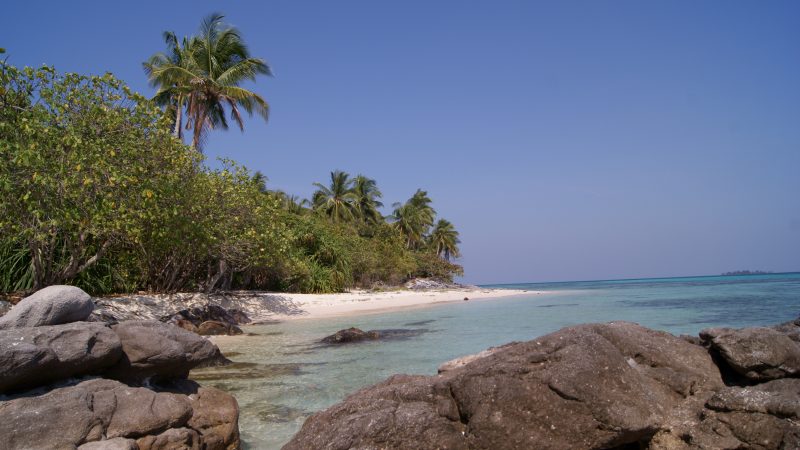 Travel experts recommend the best time to go is during the dry season from April to October, as Indonesia is a country with a tropical climate. Pack with you the necessary items to battle the humid weather such as sunblock, umbrella, hats and a pair of sunglasses.
It's less populated
If you think that Bali is too overrated and constantly bustling with throngs of tourists everywhere, then you'll enjoy the tranquillity here. With 27 picturesque islands to choose from, some are unpopulated which means you can enjoy this little slice of heaven all to yourself.
Picture going on a camping trip with friends and family, staying warm by a bonfire and gazing up at skies dotted with stars. You can even go island hopping and choose from the 27 to make your stay extra special.
Transportation is cheap and accessible at KarimunJawa Islands
You'd think that a trip here would leave you broke, but it won't. With Rp.30,000 (US$3), you can reach Karimunjawa from Kartini Beach in Jepara via a muria boat or ferry boat that lasts for three hours. If you're keen on visiting the other islands in the area, negotiate with local fishermen for as low as Rp.100,000 (US$8) or even less to secure affordable transportation.
Since the islands are small, you can also walk or rent a motorbike to get around and indulge in the scenery. You can also rent a boat for Rp.350,000 (US$26) per day which has a ten to 12 seating capacity.
Accommodation isn't scarce
Even if it's not as developed as Bali, there's no shortage of places to stay, especially when Karimunjawa boasts of some of the best beaches in Java. Accommodation ranges from budget places to specialty lodgings such as huts as well as homestays and motels. There are even private cottages available for those who want an intimate experience.
Looking for a luxurious hotel Kura Kura Resort in Semarang is nestled among coconut trees and surrounded by pristine beaches with white sand. Aside from their inviting interiors and activity packages, they also offer a unique tropical experience with a trip to Krakal – an island with crystal clear waters and is only 30 minutes away from the resort. Rates start at US$210.
Swim with sharks
If you're feeling a bit adventurous, head on over to Menjangan Island. As many sharks have been sighted around the Karimunjawa islands, this has become a tourist attraction. Swimming with these sharks is a must-try activity here. You don't have to worry since they're smaller than usual and won't bite. The guides there will also ensure your safety. Aside from sharks, you can also find turtles and the Javan hawk on this island.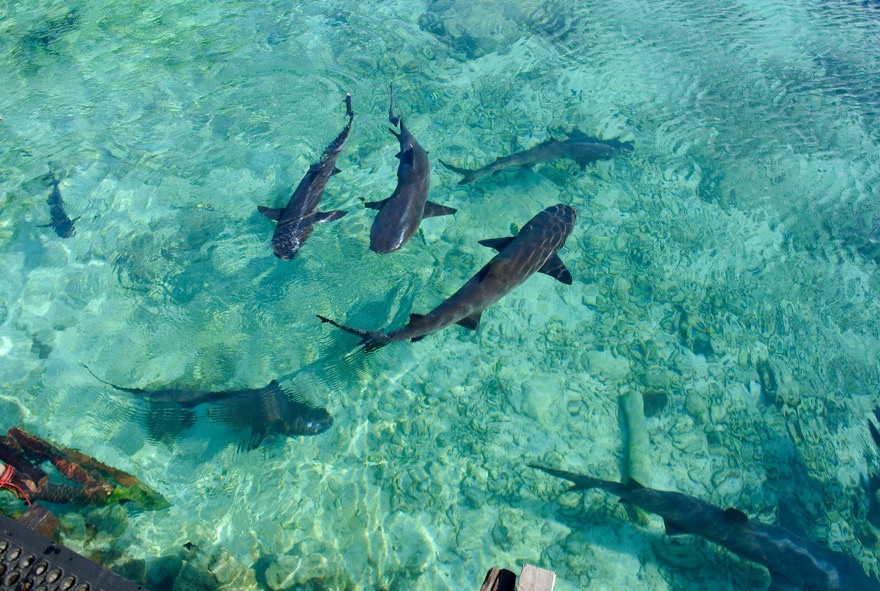 Enjoy snorkeling and diving at KarimunJawa Islands
With much of the archipelago being a national marine park, tourists flock to Karimunjawa to experience the vast marine life. The underwater wildlife is teeming with sharks, turtles and various species of fish. You can even spot shipwrecks. There are nearly 250 species of reef fish and 100 species of corals. The Indonesia Travel Guide recommends Taka Panyawangan and Gosong Cemara as good diving spots. Some popular places for snorkeling include Pulau Tengah, Tanjung Gelam and Menjangan Besar – often called the most beautiful.
You can go fishing
Another activity to enjoy is fishing. Some travel agencies offer fishing tours so diehard fishing enthusiasts can take advantage of these packages. Or you can go DIY by renting a boat and asking locals where the good fishing spots are. If you're lucky to catch some, you can cook them and enjoy fresh fish for your meals.
Living cost is cheap
Ideal for backpackers, going to a remote place has its perks. Karimunjawa boasts of panoramic views and activities that will hardly break the bank. You can visit places like Semarang which is famous for batik, Wonosobo to experience their culture and village life, Dieng Plateau to be immersed in nature and ancient temples and Yogyakarta where you can explore the Borobudur and Prambanan temples.
Featured Image via Beranjak