I recently had the pleasure of setting sail from Soekarno-Hatta international airport on that most familiar of missions; the Singapore work visa (KITAS) run.
Armed only with my passport and a few dollars with which to pay my visa agent and buy some duty-free falling down water at Changi Airport, I set off at some ungodly hour of the morning in order to catch the first flight of the day.
Upon landing, I steamed breathlessly into town and dropped off my passport, lest I should miss the Indonesian Embassy's midday visa application deadline. Same day service visa processing is available before 11 am (passport returned avec visa at 4 pm) at Maju Travel in Furama (not Futurama) Plaza in Chinatown and will cost you SGD 120 (Rp1.2 million) via email [email protected]
Last year, the actual visa fee payment was switched to Jakarta, prior to the visa run, so you'll need less of the folding stuff in your wallet these days. Moreover, when you return to Jakarta, photos and fingerprints are now taken at the immigration line at the airport, so there's no need to head to your local immigration office the following week. Onwards and upwards Indonesia! It's always a pleasure to see pointless bureaucratic time-wasting being ruthlessly pruned.
I began to stroll up the iconic Orchard Road after dropping off my passport. It had been a while since I last visited the island state, which is little more than a sandbar in contrast with its huge neighbour. It was, therefore, time for a bit of compare and contrast.
Jakarta's shopping has improved enormously in recent years, however, so there isn't the same pressing need as there used to be for Jakarta's moneyed sophisticates to hop across the pond for a splurge. On the other hand, many of our elite masters still choose to make the short flight over to croak out their last in Singapore hospitals, which is perhaps a somewhat less than the resounding vote of confidence in the Indonesian health-care system.
Starting at the Dhobi Gaut end of Orchard Road, my first interesting find was a sex shop. Now I certainly can't see one of those opening in Plaza Senayan anytime soon, especially in the current climate of the conservative resurgence. I decided to take a look inside, however, purely in the name of research you understand.
All of the usual battery-powered companions were on sale, although, interestingly, there were no naughty DVD movies; the complete opposite of Jakarta in other words. When I spied the edible male gummy undies though, I knew it was time to beat a hasty retreat.
I headed out and continued my stroll. Ah, the simple pleasure of being able to walk along a sidewalk; so different from the Big Durian. A stroll in Jakarta could see you run over by a motorcycle, scalded by flying noodles or falling down a gaping hole in the ground. One can amble with ease down Singapore's wide boulevards, however, just watch out for the anti-jaywalking Nazis.
In fact, the whole street scene seemed like some vision of urban utopia to this long-time Jakarta resident. It all runs like clockwork in Singapore, in marked contrast to the Big J, where a "lack of coordination," is the familiar, ready-made newspaper quote supplied by the city administration.
However, Jakarta has clearly started to express the ambition to transform itself into something that more greatly resembles its illustrious neighbour in recent years (as opposed to Beirut after a heavy shelling). The expanded busway system, the MRT, the forthcoming LRT, the attempt to actually install usable pavements, cleaner gas-powered bajajs, as well as online transportation and shopping all pointing to a brighter future for the Indonesian capital before it finally subsides in its entirety into Jakarta Bay.
Singapore is a mercantile island though and its comparative banking wealth is at least partially propped up on the relative poverty of the surrounding nations, global financial malfeasance, and related shenanigans. Therefore, a pretty materialistic place when all's said and done, a fact reflected in the slogan printed on a t-shirt that a passerby I saw was wearing, "saw it, wanted it, threw a tantrum, got it."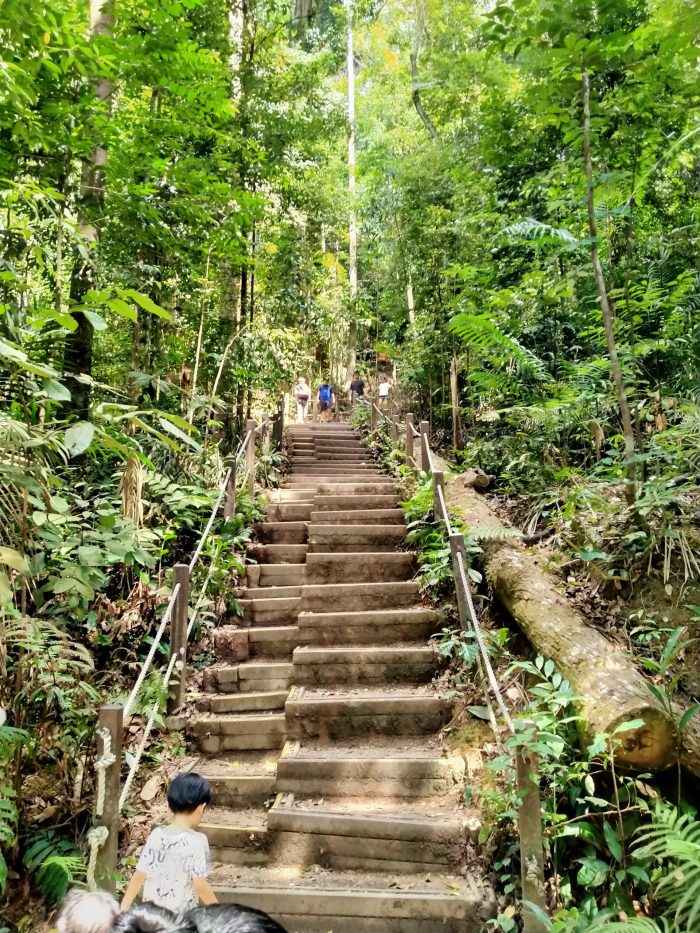 I still had a couple of hours to kill before picking up my visa and so I made a beeline for the nearest 7-Eleven. I approached the fridge in search of liquid refreshment and…bingo! I had once again found something as yet unavailable in Jakarta's mall-ocracy. It was called Amsterdam Navigator beer, it came in large cans and it was 8.4 per cent strength. I purchased two cans of malty floor cleaner and headed off for a sit down in the park. After a pleasant hour, I attempted to relocate my visa agent's office (the Navigator beer I had drunk was perhaps slightly misnamed in this regard).
If you can spare the time, however, then try and spread your visa run over a couple of days or even a weekend after a visa Friday or before a visa Monday. This will give you time to really explore some of Singapore's delights. Singapore surely is, political considerations aside, undoubtedly one of the most pleasant and greenest cities on God's fair earth. Closest to Chinatown and the visa agent mentioned earlier is the wonderful Fort Canning park. It's not a large park yet it comprises a mini hill, atop which sits Sir Stamford Raffles' house, some lovely and surprisingly quiet grounds, and some terrific views down onto Clarke Quay and beyond to Marina Bay Sands.
MBS itself is also a superb place to check out and a stroll around the adjacent and delightful Gardens by the Bay is also a must. Moreover, if you're willing to shell out the money (SGD 28), then pop into the wonderful Flower Dome and Cloud Forest, the latter is truly impressive and contains the largest indoor waterfall in the world.
Other lesser-known delights that I have enjoyed during endless visa runs are the outstanding Southern Ridges walk, a ten-kilometre stroll through wonderfully varied and well-maintained landscapes that runs between Mount Faber Park at HarbourFront and Kent Ridge Park via Henderson Waves, a fascinating raised platform trail and a canopy walk. Undoubtedly one of Singapore's hidden gems.
Another great nature ramble can be found in the centre of the island. Catch a bus to MacRitchie Park and enjoy a couple of hours perambulating around the sizeable MacRitchie Reservoir, which includes a treetop walk and dense forest trails that will make you feel like you're a million miles away from the city centre. As a final suggestion, and for a bit of fun, check out the rather macabre Haw Paw Villa (aka Tiger Balm Gardens) which includes dioramas depicting ancient Chinese folktales – including the ten levels of hell in all of their gory glory. Definitely one of the strangest tourist attractions you'll ever experience.
And last but not least, arrive at Changi Airport early enough before your flight home and you can relax in the new and quite amazing Jewel; 135,700 square metres of indoor gardens that include the quite extraordinary Rain Vortex. Singaporeans are hoping that Jewel will help them retain bragging rights as home to the world's best airport. Happy visa running chaps!