After developing high-rise projects in several major cities in Indonesia, PT Adhi Persada Properti, as a subsidiary of PT Adhi Karya will soon launch its first luxurious apartment project, The Padmayana.
Located at Jalan Sinabung Raya, Kebayoran Baru, The Padmayana is strategically placed in a luxurious residential area just minutes away from big malls such as Senayan City and Plaza Senayan, the Sudirman Central Business District (SCBD), an international university, and some 5-star hotels.
For this project, PT Adhi Persada Properti collaborates with a world-class architect consultant and contractor PT Adhi Persada Gedung for The Padmayana. PT Adhi Persada Gedung is one of Indonesia's major contractors with experience building several luxurious apartments around Jakarta, such as Capital Residence and Sudirman Mansion.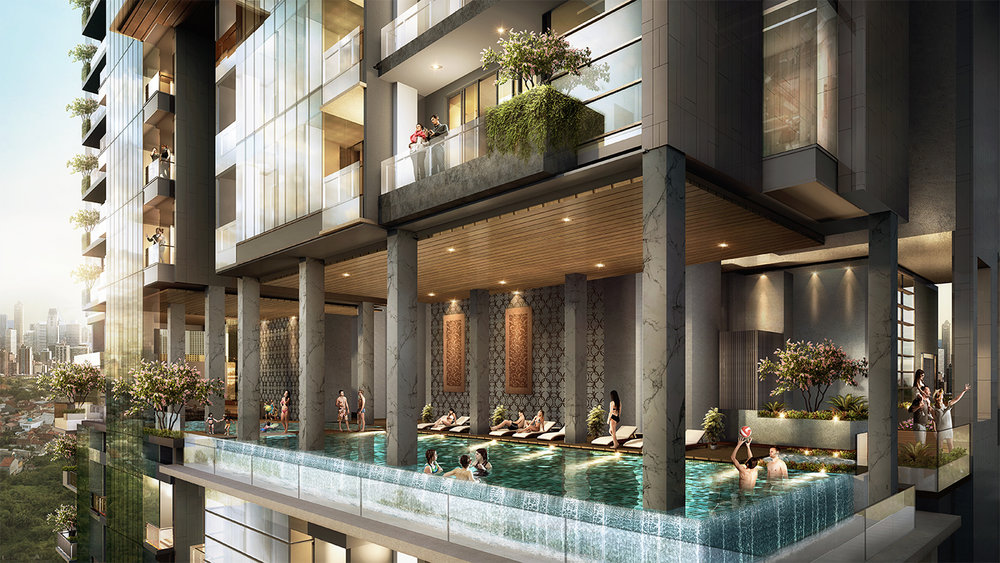 The Padmayana is equipped with a variety of facilities that will make the occupants feel like they're on vacation. The property will have a clean and natural feel, with green spaces, bridges, trees, gardens and water all around. The green area covers 40 percent of the building. Other facilities available include an outdoor infinity pool with a background of buildings in Sudirman, gym, lounge, running track, outdoor jacuzzi, barbecue area, sky dining, spa, yoga studio, minimarket, and children playground.
The Padmayana has 145 units in total and has three types, namely type one bedroom, two bedroom, and Penthouse. Interestingly, for the Penthouse type only two units were built with complete private facilities such as swimming pools and parks. Each unit can be redesigned to the tenant's wishes.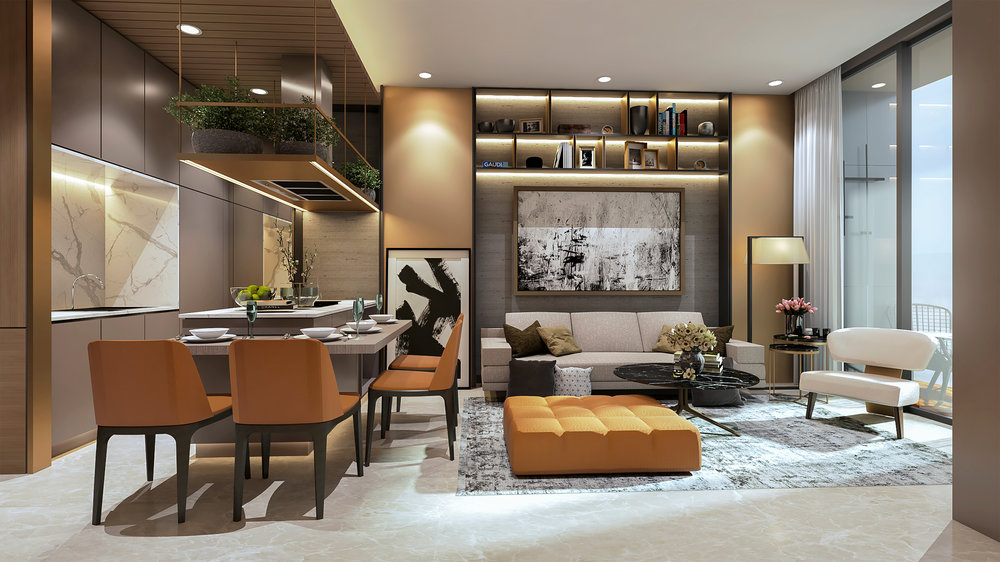 Its unique selling point is that it is the only luxurious apartment that offers one bedroom units. The Padmayana had expats in mind when deciding to offer these units, specifically Japanese expats working in the area who want to live in smaller apartments. It also has a podium parking lot available for each resident.
Green Living
The Kebayoran Baru area has been named as the first tropical garden city in Indonesia designed by local architects. The Padmayana carries this green concept by maximising their green areas. In addition to the garden landscape as a green area, there is a sky garden on every 2 floors of the apartment.
The "resort in the city" concept is synonymous with vacation, relaxation and stress release. The Padmayana wants to provide this experience by bringing guests into the resort atmosphere with waterfalls, plants on the right and left side, as well as lobby designs similar to resort lobbies.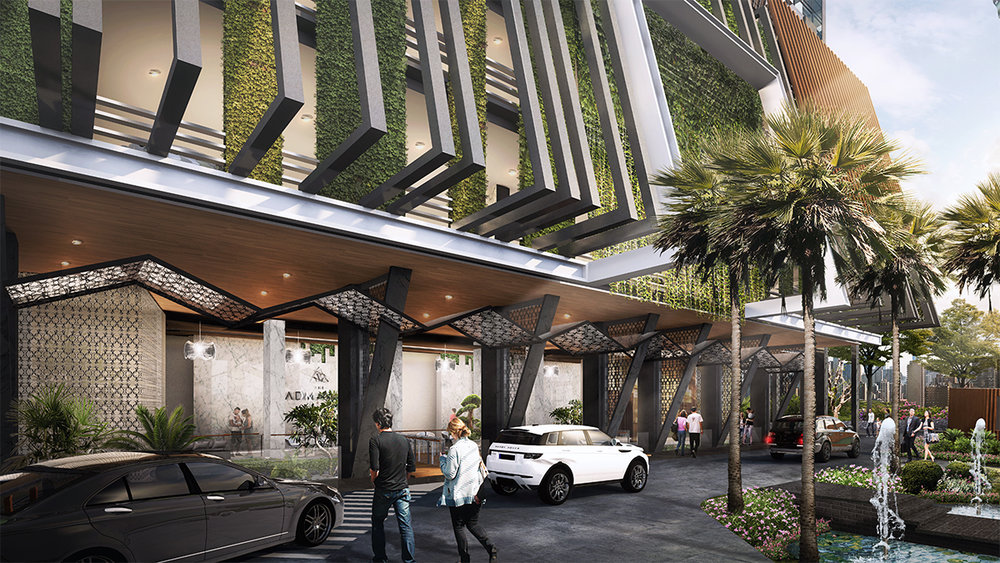 In addition, the resort atmosphere can also be felt in apartment units with designs and materials that adhere more to natural elements such as rocks and wood. For safety and security,The Padmayana uses Facial Recognition technology to access entry. This facility is expected to provide a high sense of security for its residents. It is also equipped with a private elevator.
Progress, Sales, and Specifications
So far, The Padmayana is 45 percent complete and is expected to be done by December 2019. It has already sold 40 percent of its units since its launch on April 2018. Prices start from Rp3.7 billion for the one bedroom, Rp5.1 billion for the two bedroom, and Rp22 billion for the penthouse.
If you are interested and would like to see the property, visit The Padmayana's showroom at Jalan Sinabung Raya, Kebayoran Baru. They are open from 9am to 8pm every day. You can also visit their website at www.thepadmayana.com or call 021 27518888 and 021 27517777