The National Anti Narcotics Agency recently stated that West Borneo is now a hub for the region's international narcotics trade. The strategic location of the province makes it a favourable region for criminals who illegally smuggle drugs. Being closely adjacent to the neighbouring country of Malaysia makes it easier for the smugglers and the dealers to carry out illicit activities.
West Borneo itself is one of the more popular destinations for foreign adventure travellers in the region. That said, expats in this province should take extra precaution before entering remote jungles.
"Malaysia is one of the biggest narcotics suppliers of Indonesia, especially through West Borneo," Deputy of The National Anti Narcotics Agency General Inspector Arman Depari said as quoted by Merdeka.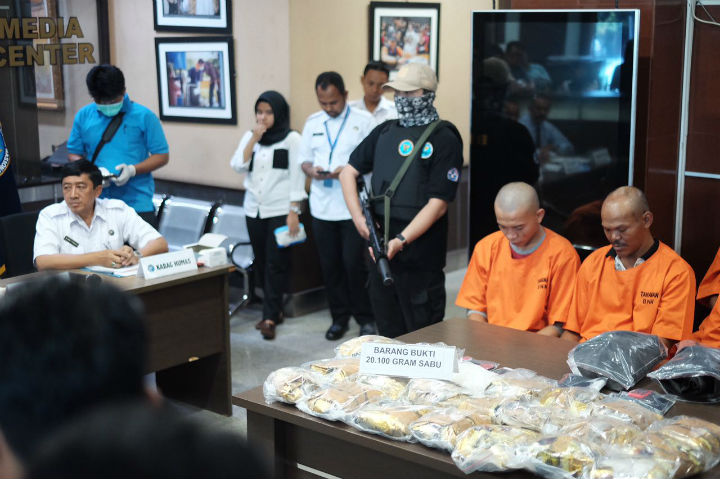 He added that several factors may be responsible for drugs entering Indonesia via Malaysia: the unawareness of people in the province, ignorance of the neighbouring country, poor oversight from responsible offices and incompetent authorities.
Recently, Depari's team successfully confiscated 11 kg of shabu being brought in by four people from Malaysia. One of them ended up being shot to death. The narcotics were meant to be delivered to Pontianak. Depari said this kind of occurrence happens often in West Borneo. He recorded that from January to March of 2017, there have been 32 kg of confiscated shabu.
"We will take firm action against any narcotics-related crime. We're also fully equipped with firearms and we are prepared to immobilize, foil or even annihilate all of the narcotic-related criminals in this country," he said.
In connection with the deputy's statement, Indonesia is a country that won't hesitate to dole out death sentence verdicts to convicted narcotics criminals in accordance with the local law. So far, many foreign narcotics offenders have been executed in Indonesia. The law itself is controversial in the archipelago to say the least.
Human Rights Watch is one of the most vocal groups to protest against the law. Recently, a US citizen was transferred to Indonesia's "execution land" with several other drugs traffickers from other countries.
While it's true that everyone has their respective human right to live, Indonesia sees drug trafficking as an extraordinary crime against humanity. Despite controversy, the nation has shown its continued willingness to stick to its policy of killing narcotics offenders, regardless of whether they are local or foreign.
Image credits: Tribun Pontianak, beacukai