While defense analyst Susaningtyas NH Kertopati commended the improvements of President Joko Widodo and Vice President Jusuf Kalla's two-year progress, she advised the political tandem to toughen up with handling the country's foreign affairs.
Intelligence and defense analyst Kertopati lauded Jokowi-Kalla's first two years in their post for having made a number of improvements in the country. The Jokowi-Kalla leadership has been successful in their fight against extortion, in carrying out drug eradication and in improving infrastructure and regulation (so far).
"Nuning", as the intelligence and defense observer is more often referred to, expressed her worry about the role of the Association of Southeast Asian Nations (ASEAN) slowly withering in terms of neutralizing the interests of superpower nations in the region, which could largely impact stability.
The analyst added that as a non-claimant state in the South China Sea dispute, Indonesia has a unique role in the region. While the archipelago used to hold a "centralist" position in ASEAN with its "shuttle diplomacy", the public is expecting the nation's two highest-ranking political leaders to show that their country is in command and not playing second fiddle to any other superpower.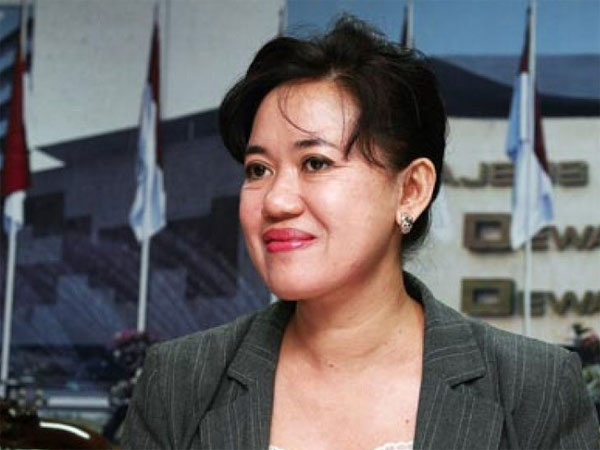 Nuning advised the leaders to examine terrorism more closely, as it could be a key indication of social imbalance. She added that the issue has to be promptly addressed and recognized as more than just an ideological threat. "The terrorists' ideology is no more than a product of social imbalance," she commented.
Nuning told reporters how big an impact ideology can have on the public, with its ability to win the sympathy of people who have been made to feel they are marginalized by the system. She added that the particular imbalance symbolizes social deprivation, political repression and economic inequality.
Formerly a member of the House of Representatives' Commission I, Nuning was charged to oversee defense and intelligence.
The expert explained the need for the government to be up to date with potential defense issues within the region and its neighboring countries. She added that Jokowi and Kalla should keep abreast with key events such as the crowning of Thailand's new king Vajiralongkorn and the recent flipping to China's side by Philippines President Duterte, following his detachment with the US government.
Nuning also advised the country's top tandem leaders to ensure they have robust security development plans in place, in preparation for the new governance in the US, fresh from its controversial presidential election.
Image credits: Reuters, Beritasatu