Steve, where do you come from?
I come from Scarborough (Yorkshire, England).
What first brought you to Indonesia, and how long have you been living here?
I was brought here by the offer of a new job, working in garment trading. They hired me from Manila and asked me to come to Jakarta to run a region wide business unit, with head-quarters here. That was 1998.
What other countries have you called home, apart from Indonesia?
Quite a few, for differing lengths of time: France, Hong Kong, US, Philippines, and South Africa.
How does life in Indonesia differ to some of the other countries you've lived in?
It's not too dissimilar to places like the Philippines, however obviously there's a world of difference between places like New York City, Hong Kong and Chamonix, a ski resort in France. Each place has its unique characteristics, positive and negative attributes.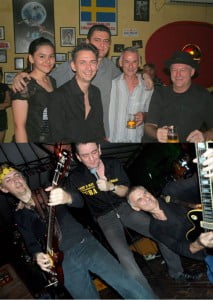 Can you tell us about your family? How long have you been married, and do you have any little ones?
I have been married to Anita (DeDe) a little over 9 years now. We have two boys, Tyrone who is almost 7, and Oliver, who is 4 going on 18. They were both born in Cape Town.
What do you like to do in your free time, how do you relax and unwind?
We generally try to keep weekends for the family, although as the kids get older we tend to lose them to electronic gadgets rather than spending time with us. Aside from that my wife and I both enjoy eating out, although of late we have struggled to manage that due to being pretty busy. I manage the odd game of golf. The other main activity is playing the guitar.
You're a member of the expat band FUBAR, what instruments do you play and how would you describe your style of music?
I play the guitar and do some of the backing vocals. We generally play classic and contemporary rock, with the odd pop song throw in.
How often do you play, and where can we catch a performance?
We average 1-2 gigs per month. Our main regular venues are Eastern Promise and Star Deli, both in Kemang. We play other venues on an ad-hoc basis. We are always looking for new venues.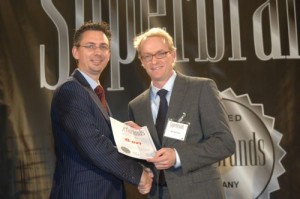 You and your wife run a business called Tussy Leather. When did you start the company and how did it come about?
Actually it's my wife's family business, they have been operating it for 20 odd years now. When her folks retired DeDe took over. She designs items, mainly bags, made from exotic leather, such as snake, lizard and stingray skins, and produces them for both domestic and export markets.
What would you say sets Tussy Leather apart from the competition?
Tussy has a very clear focus on providing excellent designs, excellent quality, customised pieces (she offers a bespoke service for individuals if required) and great customer service. Most other makers here don't offer these qualities, they typically focus on low price, low quality and copying existing models.
Where can we find your products?
You can visit www.tussy-leather.com, DeDe's contact details are there, as well as many of the styles she has produced to date.