Park Hyatt Jakarta welcomes Luca Cappellato as the Italian Sous Chef for the hotel's popular Dining Room restaurant.
Luca Cappellato is providing strategic support to Chef de Cuisine, Indrawan Ardi, and Executive Chef, Claudio Rossi. With more than a decade of experience under his belt, Luca is passionate about sharing Italian cuisine through a creative approach based on simplicity and fresh ingredients. His presence in the Dining Room kitchen ensures that the quality, taste and authenticity of regional Italian cuisine are maintained daily.
"I have always had a real passion for Italian cuisine," he says. "That's partly due to my heritage, but also because it tends to emphasize fresh, simple ingredients while being incredibly diverse."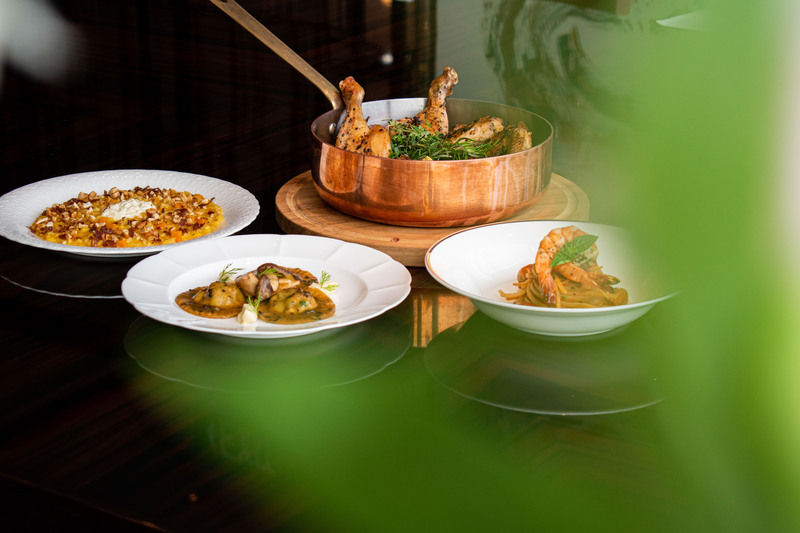 Luca began working in Asia in 2014, then he joined 8½ Otto e Mezzo BOMBANA in September 2017, a Michelin-starred restaurant in Macau, owned by renowned Italian chef, Umberto Bombana. There, he broadened his knowledge to meet the challenges of providing fine European dining in an Asian setting. "Now, I am thrilled to be able to continue this journey at Park Hyatt Jakarta," he says.
While a master of many cuisines, Luca retains his fondness for regional Italian specialities. "Working abroad for the past nine years made me realize the importance of keeping the authenticity of one's cuisine so other parts of the world can experience it in the same way," he explains.
Having worked in restaurants throughout Italy before embarking on his career in Asia, Chef Luca now thrives on delivering exceptional cuisine in a multicultural setting. His culinary creations can be enjoyed at the Dining Room on Level 22, open daily for breakfast, lunch and dinner, at Park Hyatt Jakarta.