Renowned for providing "Iconically Indonesian, Globally Inspired" experiences for its guests, Aryaduta Hotels continues to show its commitment to showcasing Indonesian heritage by unveiling its latest campaign, "Asta Karya".
Inspired by the rich diversity of Indonesian art and culture, the Asta Karya campaign spans all 10 Aryaduta hotel properties, in addition to its leisure brands, Imperial Klub Golf, Taman Rekreasi Lippo Cikarang, and Puncak Resort International.
Slated to run from September to November 2023, the Asta Karya program aims to provide a platform for local artists and craftspeople to showcase their talents and work. Each Aryaduta Hotels property will be decorated with art installations, exhibitions and cultural performances, so guests can soak up Indonesia's stirring creativity.
"Through this event, we want to inspire our guests to love and appreciate the unique arts and culture of each region in Indonesia, and also enrich their experience when staying at Aryaduta," said Arthur Situmeang, Group Director of Marketing and Communications at Aryaduta Hotels.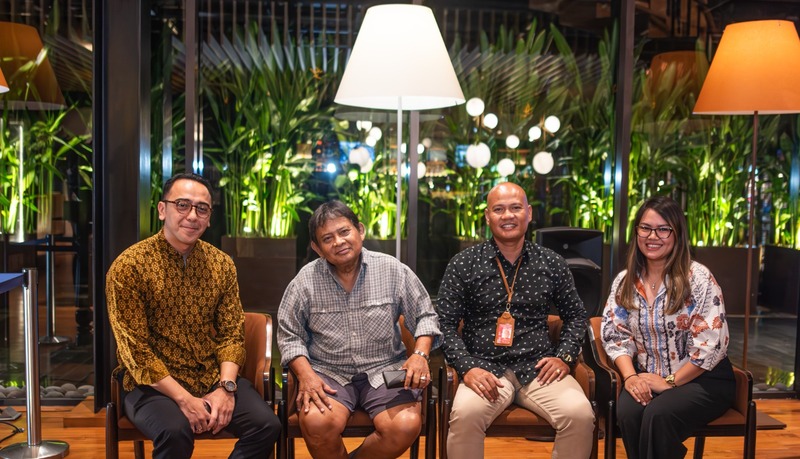 Aryaduta Kuta Bali is thrilled to announce the launch of Pasar Seni Aryaduta an exciting and diverse lineup of monthly Art and Culture activities, designed to celebrate the richness of our cultural heritage and foster creativity and community engagement. Each month will bring a fresh and inspiring experience, offering something for everyone to enjoy. Monthly program highlights: BABAQAR NIGHT, Solo Art Exhibition by Bambang Adi Pramono and Martial Arts (Pencak Silat) In collaboration with the Indonesian Pencak Silat Association.
"The Pasar Seni Aryaduta program promises to be a feast for the senses and a celebration of the human spirit. Whether you're a seasoned art aficionado or a novice explorer, there's something here for everyone. This event is an opportunity to connect with like-minded individuals, gain new insights, and be inspired by the limitless possibilities of artistic expression. Witness the fusion of colours, styles, and stories that will leave you awe-inspired. Pasar Seni Aryaduta Event is part of our ongoing commitment to introducing, preserving, and celebrating the cultural heritage of Indonesia." said RM Rendy Prapanca, General Manager Aryaduta Kuta Bali.
Mark your calendars, and join us for a spectacular celebration of art and culture that promises to ignite your imagination, touch your heart, and broaden your horizons.
BABAQAR NIGHT premium meat all-you-can-eat for only Rp385,000 net/person or Rp485,000 net/person including a glass of wine available at Henry's Grill & Bar every Wednesday in September 2023 from 6.00-9.00 pm
Solo Art Exhibition by Bambang Adi Pramono will be available every day from 1st October to 31st November 2023 at 12.00-08.00 pm
Martial Arts (Pencak Silat) will be available in November 2023
Stay tuned for more details by following us on Instagram @aryaduta.bali. For more information, please contact us via WhatsApp at (+62) 811-3960-8623 or by email at [email protected].