Meet Dave Metcalf. The adventurous Kiwi who left behind the corporate world to pursue his passion for photography and travel.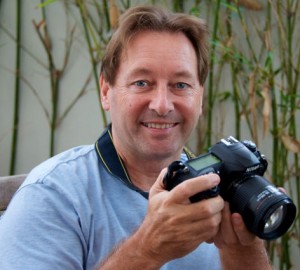 Dave, can you tell us a little about yourself and your background?
I am originally from New Zealand although I have spent a number of years in Australia and lived in a few different countries. Thirty-three years ago I took my first overseas trip and I have never stopped travelling ever since. The wanderlust has taken me to over 28 Countries and I have had some incredible experiences.
When did you first move to Indonesia, and what brought you here?
I first came to Indonesia in 2000 and moved here with my family in 2001.
At that time I was the Country Manager for United Parcel Service (UPS).  I came up on an expat assignment.
What made you decide to leave the corporate world and start a photography tour service?
I became fed up with the corporate world some time ago and had a plan to return to Indonesia one day and take up photography full time. My travel experiences while I lived here gave me an appreciation for Indonesia and its people, and a belief that this is one of the most photogenic countries on the planet. It has so much diversity from people, cultures, architecture, unusual landscapes, and people, who love having their photos taken.
Are you self-taught, or did you study photography?
I am mostly self-taught however, I have had some formal training in Australia and gained a lot of value from participating in overseas and local photo workshops.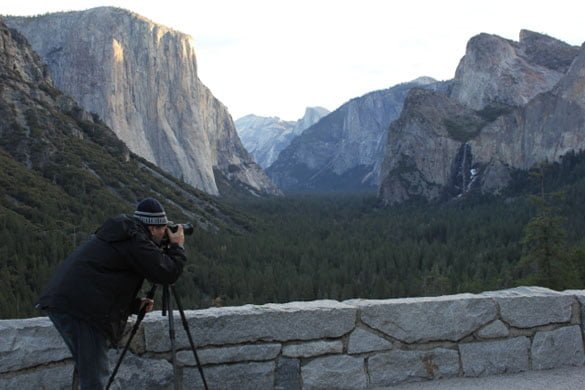 Are the tours open to all, or are there minimum requirements in terms of level of photographic knowledge?
The tours are open to anyone from beginner to expert. We cover a tremendous variety of photographic situations, so it's a great opportunity for people to learn, the groups are small and the training and content is very personalized.
Where do your customers mainly come from? Do you get a mix of expats and locals?
Presently most of the customers come from Australia and New Zealand and I am getting quite a few enquiries from the U.S. However, I expect that in the future a lot of the participants will come from Jakarta and be a mix of expats and locals.
What areas of Indonesia do you offer tours of, and how do you go about selecting the areas?
I have 4 tours planned this year all to Bali and one to Kalimantan. However, next year I am planning Flores, Central Java, Kalimantan, Sulawesi and probably one or two more in Bali. Areas are selected based on the varied landscapes, cultural interest and activities (I try and plan around festivals or special events) and in particular, places where tourists don't generally venture, as this is where the real magic is found.  I have traveled extensively all over Indonesia and I know the places to take people.  Also, the best time of the year weather wise is vital.  As well as photography tours, I also run cultural adventure tours with a particular emphasis on Kalimantan and the Dayak people.
When you visit the more remote villages, do you find that the locals are quite happy to have their picture taken?
Wherever I have traveled in Indonesia I have experienced the most wonderful hospitality and respect, and yes, people generally speaking love to have their photo taken, although the older folk can sometimes be a bit shy. I emphasize to my tour participants to try and connect with their subject as much as possible before raising the camera, as a mark of respect and this creates a better, less obtrusive situation.
Do you offer tours outside of Indonesia?
Not at the moment but next year I plan to take tours to New Zealand and the United States. As more people become aware of my tours, I expect this will be somewhat dictated by the places they want to go. However, the main focus will be Indonesia as there are so many fascinating places to visit here.  I encourage people who are Interested to sign up to my e newsletter on my website as this is the best way to be informed of upcoming tours.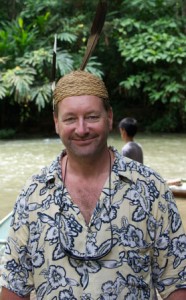 Of all the places you've visited, where is your favourite place to shoot?
In terms of Indonesia, Kalimantan is probably my favourite because of its vast natural beauty and feeling that it is mostly undiscovered and untouched, and of course the Dayak people, who are very special. Bali never ceases to surprise me and because I know it so well, this is a place close to my heart.  Toraja is very beautiful and like a paradise of sorts, and many places in Sulawesi, which I have traveled to extensively, from Manado to Selayar.
Offshore, New Zealand is a favourite, for its pristine beauty and landscapes. America and Canada for the same reasons and shooting in these places has one bonus – it's very easy to get around. Australia has very special light and India and Sri Lanka offer just about everything in terms of colour and variety. China is very interesting also.
But for me, nothing rivals Indonesia. It is a photographers paradise waiting to be discovered, so please come join!
If you want to get in touch with Dave email him at [email protected] or visit www.davidmetcalfphotography.com for more information on upcoming tours