Below you can find a list of the Top 10 Indonesian Serial Killers
1. Ahmad Suradji
Born: January 10, 1949
Date of murders: 1986–1997
Victims: 42 girls and women
Status: Executed July 10, 2008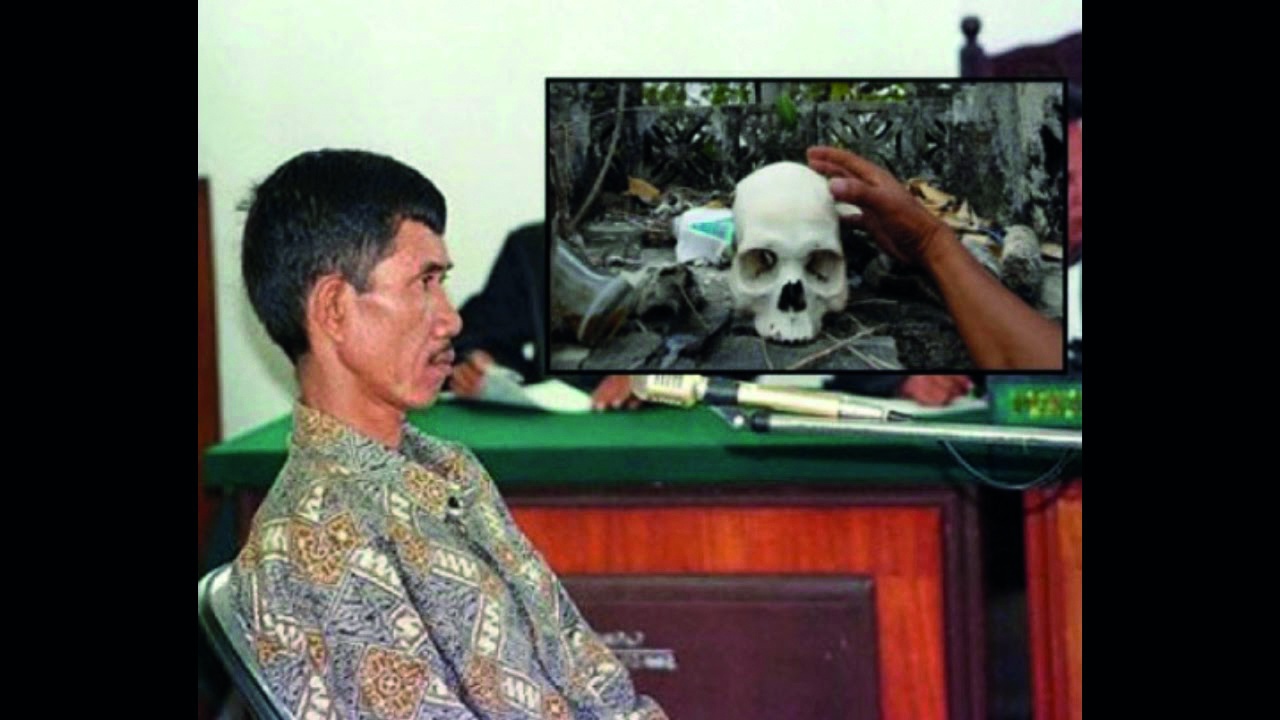 Suradji, better known as Datuk, was a cattle breeder and dukun (shaman). He had many female customers requesting rituals to make them rich or beautiful, or to prevent their boyfriends or husbands from cheating. Datuk claims his father's ghost appeared to him in a dream in 1986 and instructed him to drink the saliva of 70 dead young women to increase his supernatural powers. Datuk then took female clients to a sugar cane plantation near his house and buried them up to the waist, claiming it was part of a ritual. He strangled them and drank their saliva. They were then buried deeper, with their heads pointing toward his house. His 42 victims ranged in age from 11 to 30. Datuk was arrested in April 1997, along with one of his wives, Tumini, who was deemed an accomplice. She received life imprisonment. Datuk was sentenced to death in 1998 and executed in 2008.
2. Baekuni
Born September 6, 1960
Date of murders: 1993–2010
Victims: 14 boys
Status: On death row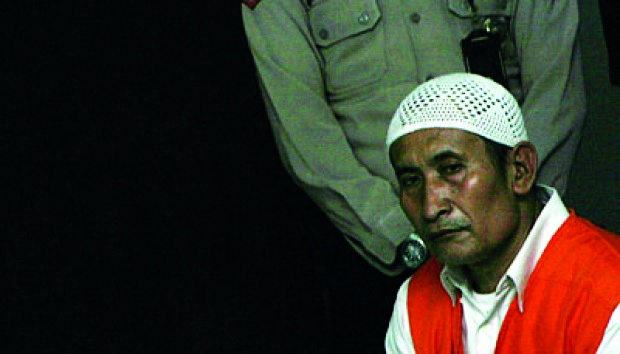 The son of a poor farmer in Magelang, Central Java, Baekuni was teased as a child and dropped out of school in third grade. At age 12, he made his way to Jakarta, where he worked as a singing beggar. As a street kid, he endured cruelty and was sodomised by thugs. He later found a job in Kuningan, West Java, looking after water buffalo, and grew into a burly adult. At age 21, he got married, but his wife later died. He moved back to Jakarta, where he became a cigarette vendor and a minder of street children. In 1993, he began engaging in paedophilia and necrophilia, targeting male street kids aged between 4 and 14. If children were not acquiescent, he would kill them and then sodomise them. He mutilated four of his victims to facilitate disposal of their bodies. In 1995, wanting a daughter, he kidnapped a nine-year-old girl. He was sentenced to two years in jail for that crime. He was arrested in January 2010 after killing, sodomising and mutilating a nine-year-old boy. In 17 years, he had killed at least 14 boys. Baekuni, also known by the names Babeh and Bungkik, was sentenced to life imprisonment in October 2010. Two months later, Jakarta High Court gave him the death penalty. He remains alive as of September 2018.
3. Siswanto
Born: 1963
Date of murders: 1994–1996
Victims: 12 boys
Status: Died of a heart attack, March 26, 2007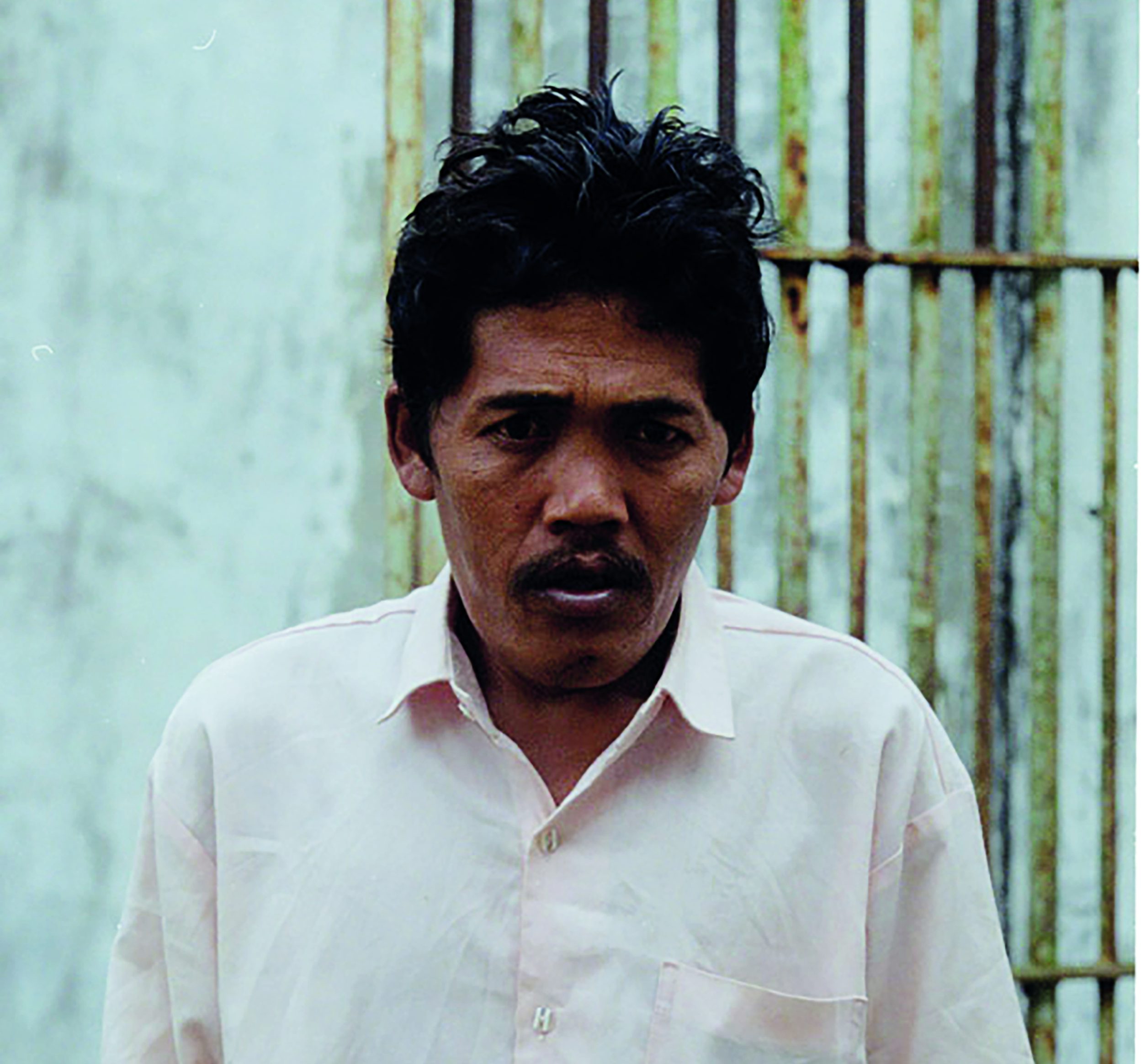 Siswanto, better known as Robot Gedek, had a troubled childhood in Pekalongan, Central Java. He later worked as a scavenger of second-hand goods in Jakarta. From 1994 to 1996, he sodomised and killed 12 street kids, all boys, aged nine to 15 years. He drank their blood and mutilated their bodies. He kept certain body parts as mementos.  During his trial, he claimed he had thought was slaughtering chickens. Robot received the death penalty in May 1997 and was incarcerated at Nusakambangan Island jail. He died from a heart attack in 2007, two days after a cellmate claimed his execution was imminent.
4. Very Idham Henyansyah
Born: February 1, 1978
Date of murders: 2006–2008
Victims: 11
Status: On death row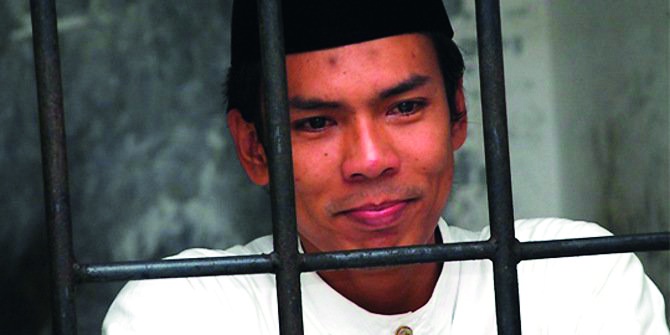 Very Idham Henyansyah, better known as Ryan, is from Jombang, East Java. He worked as a Qur'an recital teacher and was also a male model. In 2006, he invited his first victim, Agustinus Fitri Setyawan, to his parents' house in Jombang. He beat him to death with a crowbar and stole Rp72 million. Ryan was arrested in July 2008 for murdering a businessman who had expressed interest in his boyfriend. He cut the man's body into seven parts and dumped them in bags on a South Jakarta roadside. He confessed to ten other murders. Most of his victims were gay men, although he also killed a woman and her three-year-old daughter. He buried five people in his parents' backyard, burning some of them first. Ryan was sentenced to death on April 6, 2009. He became known as "the singing serial killer" because he liked to sing and write poems. In 2009, he released an autobiography titled The Untold Story of Ryan. In October 2010, he announced his intention to marry a female former prisoner to please his mother.
5. Tubagus Yusuf Maulana
Born: 1968
Date of murders: May–July 2007
Victims: 8
Status: Executed July 18, 2008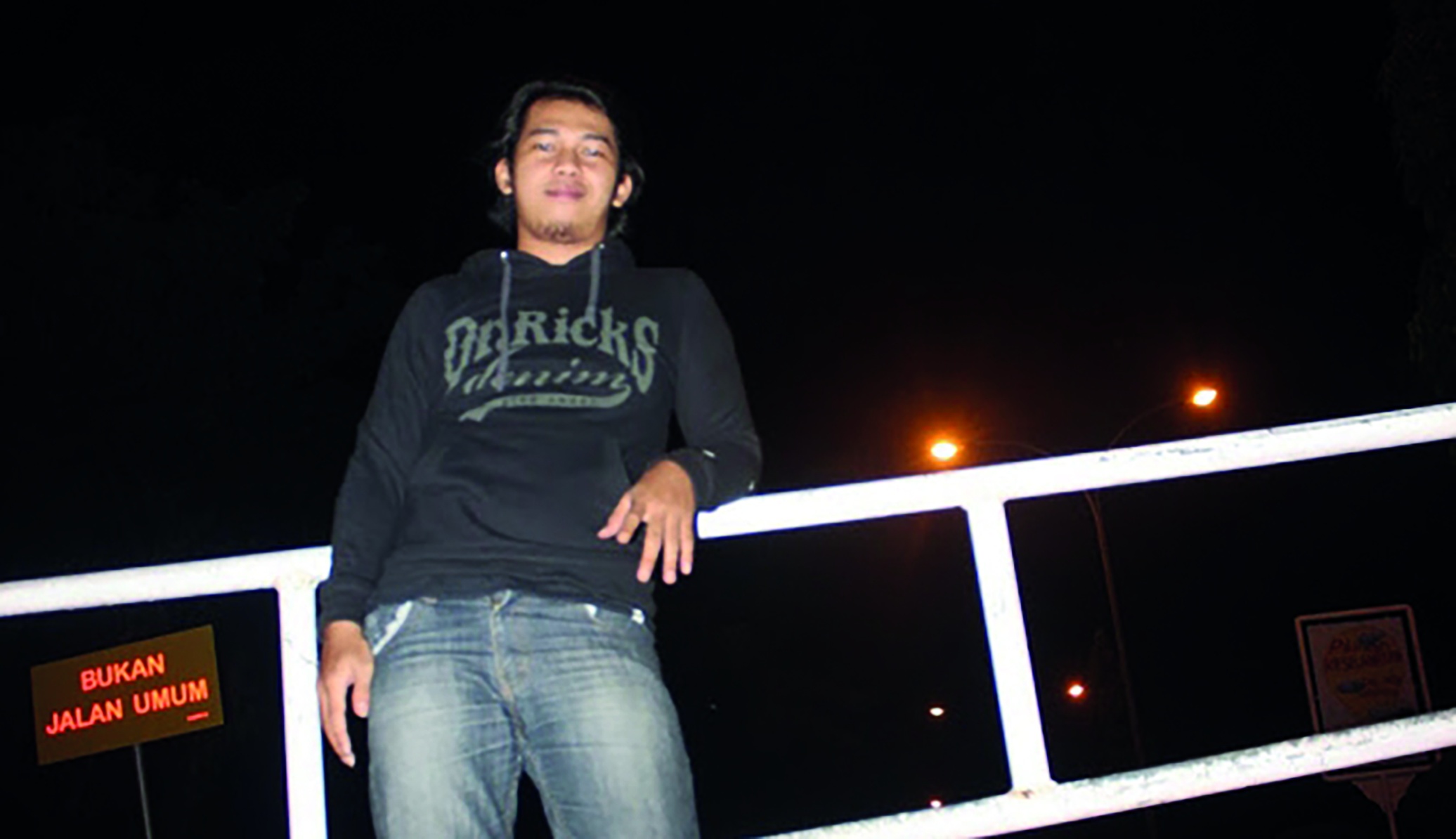 Tubagus Yusuf Maulana, familiarly known as Dukun Usep, claimed he could magically double money. His clients were required to hand over a minimum of Rp20 million, then dig a long, deep pit, and finally drink a black potion that turned out to be a lethal poison. Usep began his spree in May 2007, killing five people. In July 2007, he killed three more. In March 2008, he was sentenced to death. He was executed by firing squad on July 18, 2008, in a forest in Banten province.
6. Gribaldi Handayani
Born: July 20, 1966
Date of murders: 1999–2004
Victims: 7
Status: Sentenced to 20 years in 2007, died in jail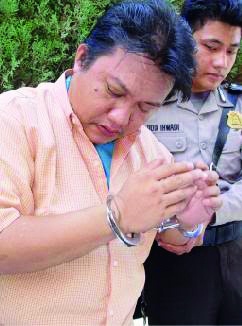 Gribaldi Handayani was a police inspector in Sumatra's Jambi province. He murdered seven people over six years. His final victim was a young woman, Listi Kartika Baiduri, whom he shot in the head and burned with petrol, leaving only charred remains, some rings, and a pair of feet in shoes. The grisly remains, found in December 2004, were later identified by her family. Listi had last been seen with Gribaldi, who had promised her a civil service job. Police searched Gribaldi's house and found Listi's mobile phone, as well as hundreds of bullets for a Colt .38 police revolver, and possessions of other missing persons. He initially denied any wrongdoing but confessed after police found his stolen gun hidden in his parents' garden. Among his seven victims was one of his wives, whom he claimed had gone to Jakarta for a beauty course. Another victim was one of his girlfriends, who was three months pregnant. Most of the victims were shot. He was sentenced to 20 years imprisonment by a district court in 2007. A senior police investigator who worked on the case said Gribaldi later died in prison in Medan, North Sumatra.
7. Antonius Rio Alex Bulo
Born: May 2, 1978, Sleman
Date of murders: September–November 2000, May 2005.
Victims: 5
Status: Executed August 8, 2008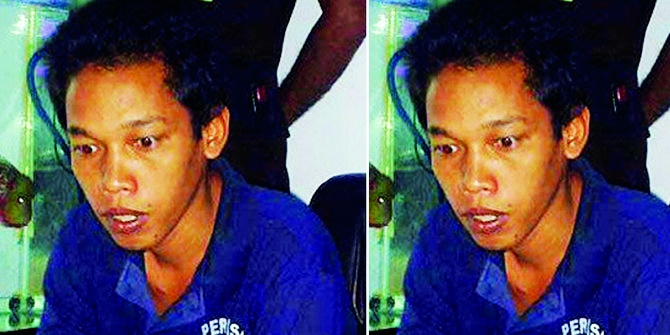 Better known as Rio Martil Maut (Rio the Death Hammer). Disowned by his father at age eight because he refused to follow the family's conversion to a different religion, Rio moved to Jakarta to live with his older brother. He skipped school and fraternised with gangsters in Senen neighbourhood. He made a living by driving cabs and selling falsified vehicle registration and ownership documents. After marriage in 1994, he became a car thief, although he told his wife he sold clothes. He was jailed for one year for car theft. In 2000, he decided to steal rental cars in cities from Surabaya to Semarang and Yogyakarta to Banyumas. Armed with a hammer in each hand, he killed four rental car owners in hotel rooms. He was sentenced to death in May 2001. In Nusakambangan Island prison, he embraced Islam. In May 2005, on his 27th birthday, he killed his cellmate Iwan Zulkarnaen (34), who was serving 14 years for embezzling Rp40 billion from Indonesia Post. Iwan had said that while Rio was feared on the outside, he was nothing in jail without a hammer. Rio flew into a rage, stuffed a sarong into Iwan's mouth and repeatedly smashed his head against the cell wall. Rio was executed on August 8, 2008 at the age of 30.
8. Sumiasih
Born: September 28, 1948
Date of murders: August 13, 1988
Victims: A family of 5
Status: Executed July 18, 2008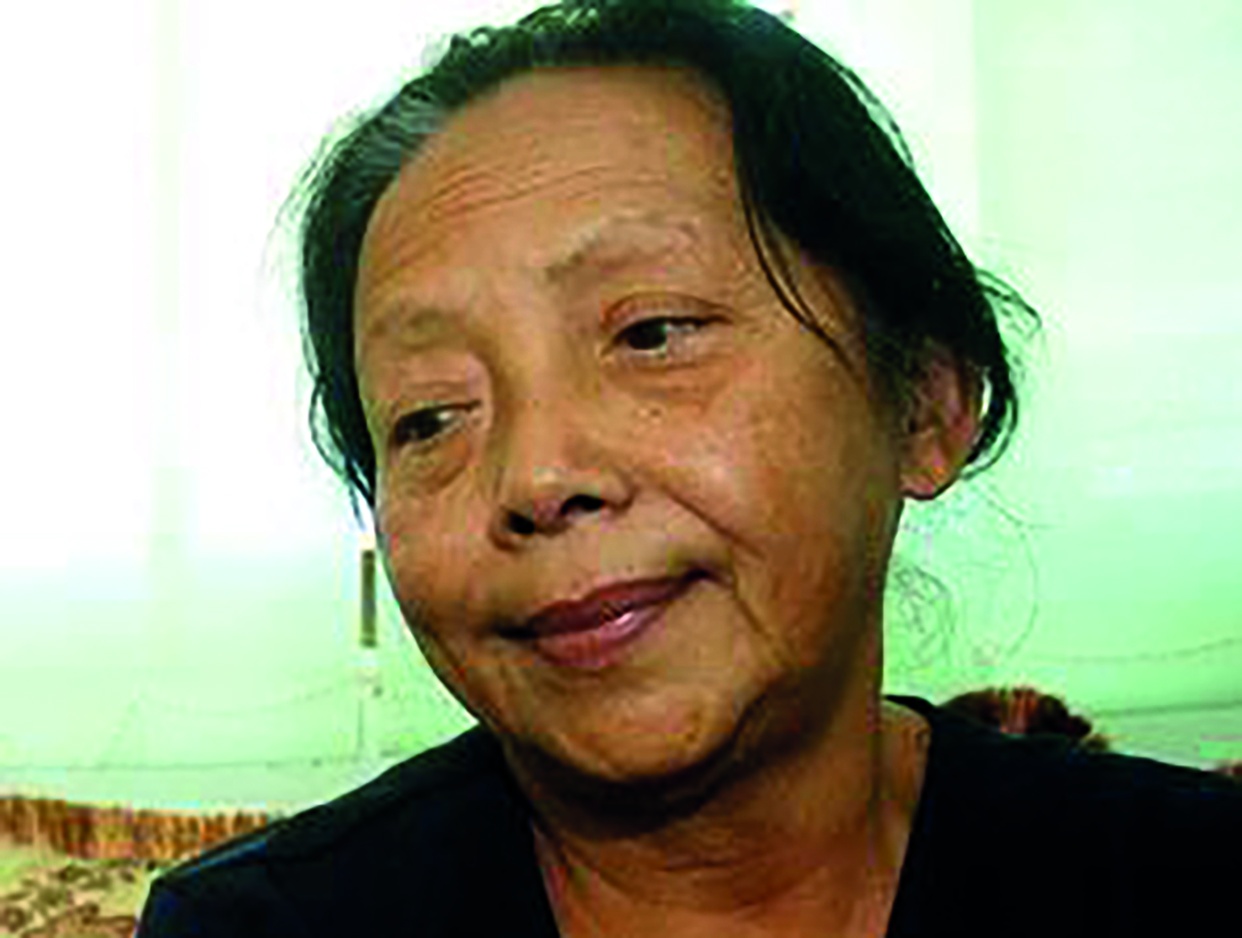 Not so much a serial killer as mass murder. Sumiasih, alias Mami Rose, was a prominent brothel-keeper at the Dolly prostitution complex in Surabaya, East Java. Since 1975, she had run the Wisma Happy Home brothel, famous for its beautiful girls and women. A senior Navy official, Lieutenant Colonel Purwanto, was a regular visitor and wanted part of the profits. In 1980, Purwanto opened his own brothel, Wisma Sumber Rejeki, and asked Sumiasih to manage it. She had to give him Rp22 million per month (rising by Rp1 million each year). Any late payments incurred interest. After police raids deterred customers, Sumiasih could not make the payments on time. Purwanto threatened Sumiasih and her husband with a gun, but became nicer when he met and asked to "use" their 15-year-old daughter, Rose Mey Wati. Sumiasih married Wati off to a local policeman in late 1986. Furious, Purwanto sent thugs to attack Happy House and its staff. Sumiasih plotted revenge. Accompanied by her husband Djais Adi Prayitno, her son Sugeng, her son-in-law Sergeant Adi Saputro and two staff, she visited Purwanto's house in August 1988. Armed with pestles, they killed Purwanto and four members of his family. Sumiasih, Djais, Sugeng and Adi Saputro all received the death penalty in late 1988. Adi was executed in December 1992. Djais died from illness in prison in 2001. Sumiasih and Sugeng were executed in July 2008.
9. Astini
Born: 1954
Date of murders: 1992–1996
Victims: 3 debt collectors
Status: Executed March 20, 2005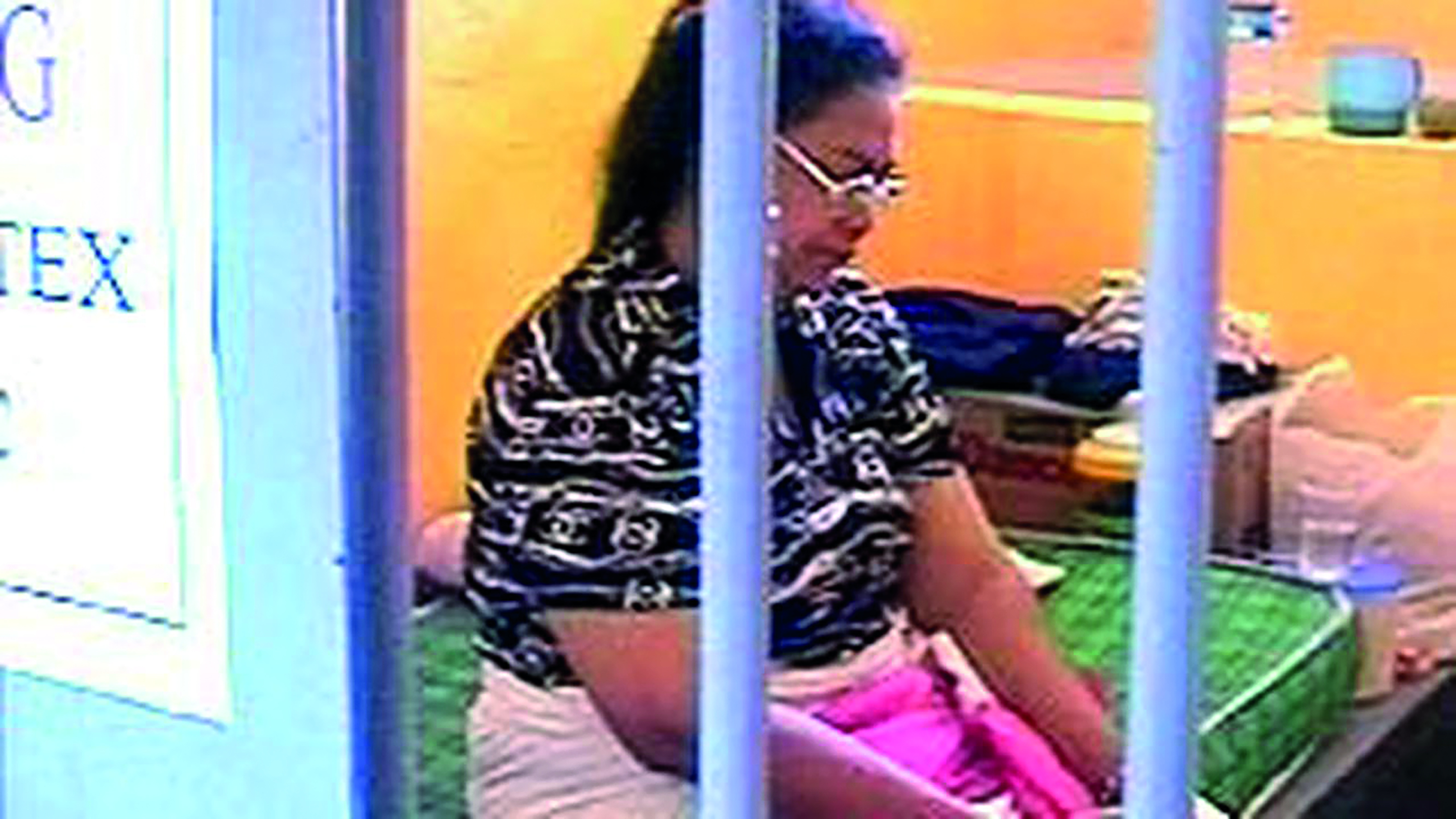 Astini came from a poor family and was raised by a strict stepbrother. She was easily offended. A mother of three children, she murdered and mutilated three women inside her rented house in the East Java capital of Surabaya because they asked her to repay loans. Each victim's body was chopped into about ten pieces, which were then placed into plastic bags and dumped in separate locations. She killed her first victim, Rahayu, in 1992 over a disputed debt of Rp1.25 million. Astini felt her repayment of Rp450,000 was sufficient. Rahayu's body was never found. The second victim, Sri Astuti, was killed in November 1993 when trying to collect a debt of Rp300,000. One of her hands was later found by a scavenger. In January 1996, Astini killed Puji Astutik, who had repeatedly asked her to repay a loan of Rp90,000. Astini said Puji had insulted her by calling her poor. Puji's head was later found in a nearby river. Astini, who was also known as Mrs Lastri, robbed her victims after killing them. Sentenced to death in 1996, she was executed in 2005.
10. Harnoko "Oki" Dewantoro
Born: 1964
Date of murders: 1991-1992/93
Victims: 3
Status: Serving life sentence in Cipinang jail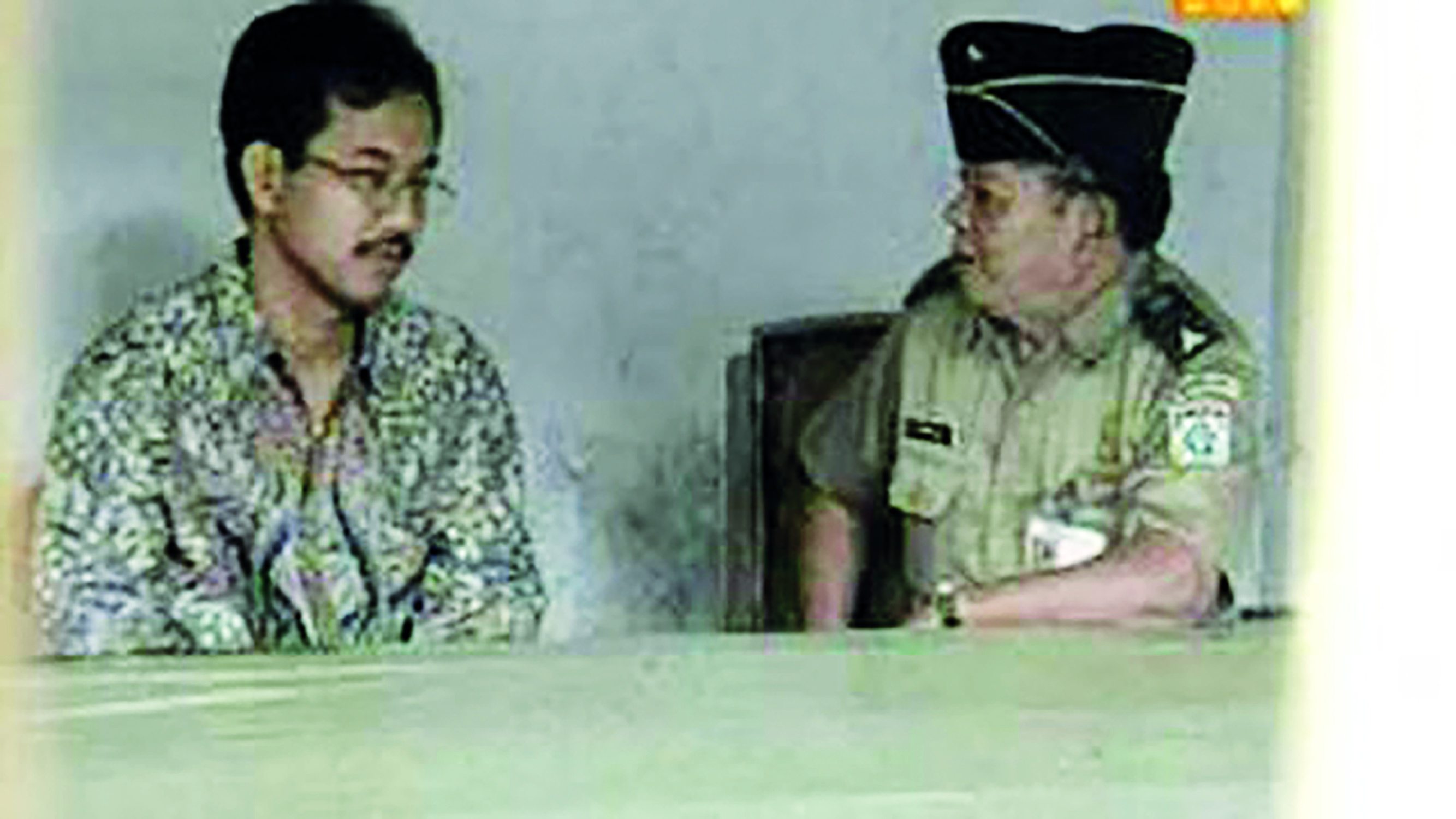 Businessman and cocaine-user Oki committed three murders in Los Angeles. He shot dead his Indian business partner Suresh Mirchandani on August 19, 1991, in a dispute over a dry cleaning business deal. He bludgeoned his Indonesian female friend Gina Sutan Aswar to death with a wrench in his house on November 2, 1992, for her money. He beat his younger brother, Ery Tri Harto Dharmawan, to death with a hammer at a hotel in late 1992 or early 1993 because Ery wanted money and knew about the two previous murders. The bodies were wrapped, boxed and ended up in a U-Haul storage lock-up. They were found in August 1994 when auctioned as unclaimed goods. Oki was arrested in Jakarta in January 1995 for passport forgery. Indonesia declined to extradite him to the US for trial. A Jakarta court in May 1997 sentenced him to death for the murders. In 2003, then-president Megawati Sukarnoputri commuted his sentence to life imprisonment. In 2011, his teenage son was stabbed to death in a nightclub in Kemang, South Jakarta.
Also Read Top 10 Reasons to Live in Indonesia