Baiq Nuril Maknun
Sexual harassment victim jailed for six months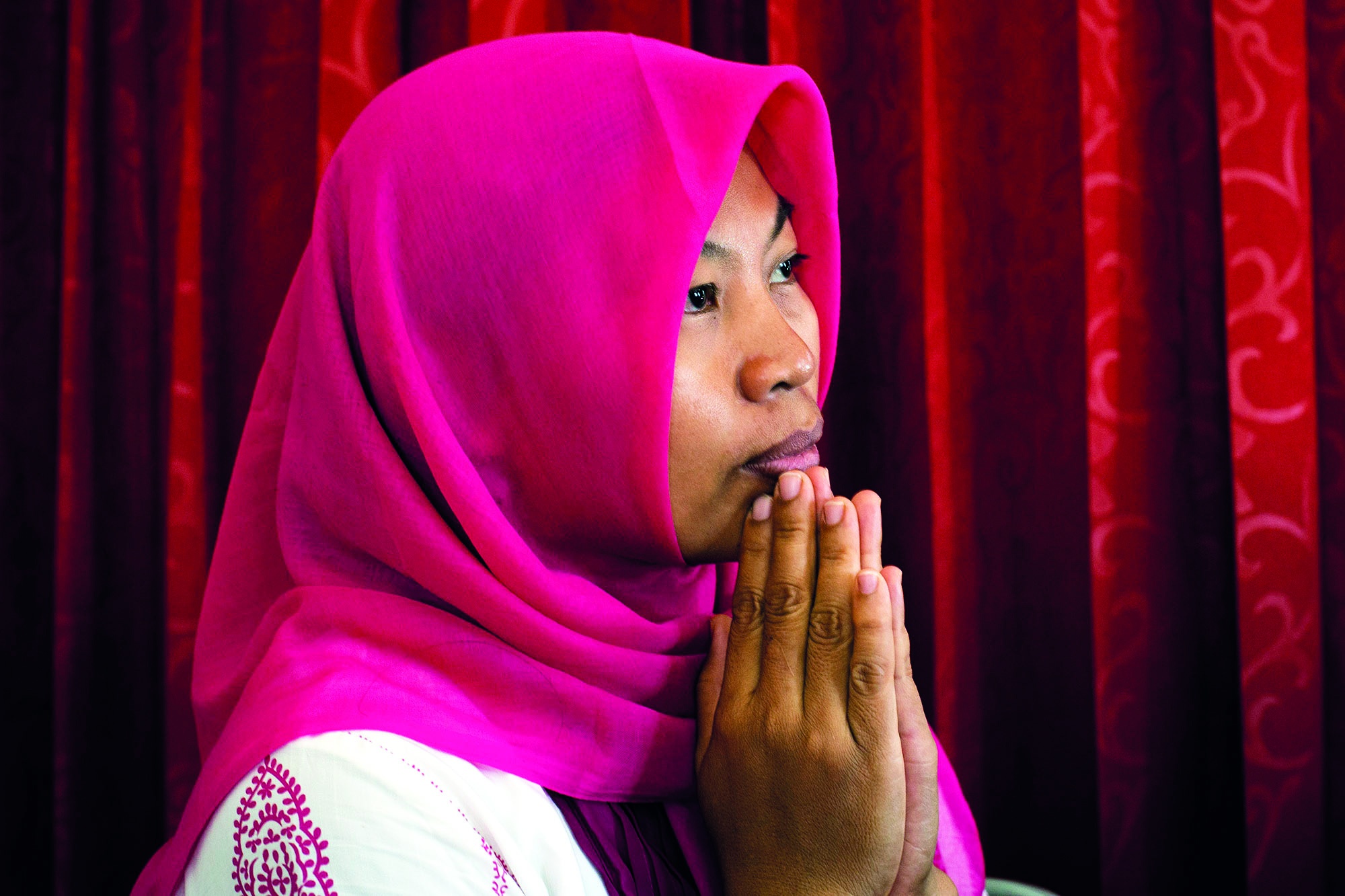 In August 2012, Baiq Nuril Maknun (born 1978) was working as a temporary employee at State Senior High School 7 in Mataram, Lombok Island. Her job was to assist the school's treasurer, Landriati. The school's principal at that time was a man named Muslim. According to court records, Muslim often requested Baiq and Landriati accompany him to a private room at Puri Saron Hotel in the Senggigi beach resort area for "overtime". On one occasion, Baiq arrived at the hotel room with her young child. Muslim ordered her to take her child to the hotel's pool for a while. When she returned after about 90 minutes, Muslim allegedly showed her his sperm on the bed sheet. That afternoon, he made a vulgar telephone call to Baiq. She recorded the call, as she wanted to disprove rumours she was intimately acquainted with the principal. In August 2015, Baiq met with her colleague, Imam Mudawin, at a local government office. He copied the audio file from Baiq's phone to his laptop with the intent of reporting the matter to Mataram City Legislative Assembly. The recording was shared among teachers and some students. Muslim lost his job and reported Baiq to police, accusing her of spreading information that "violated decency". She was arrested on March 24, 2017. She went on trial at Mataram District Court and was acquitted on July 26, 2017. Muslim appealed. The Supreme Court on September 26, 2018, convicted Baiq of violating the Electronic Information and Transactions Law and sentenced her to six months' jail. The three judges who convicted her are Maruap Dohmatiga Pasaribu, Eddy Army and Sri Murwahyuni.
Prita Mulya Sari
Hospital malpractice victim jailed for six months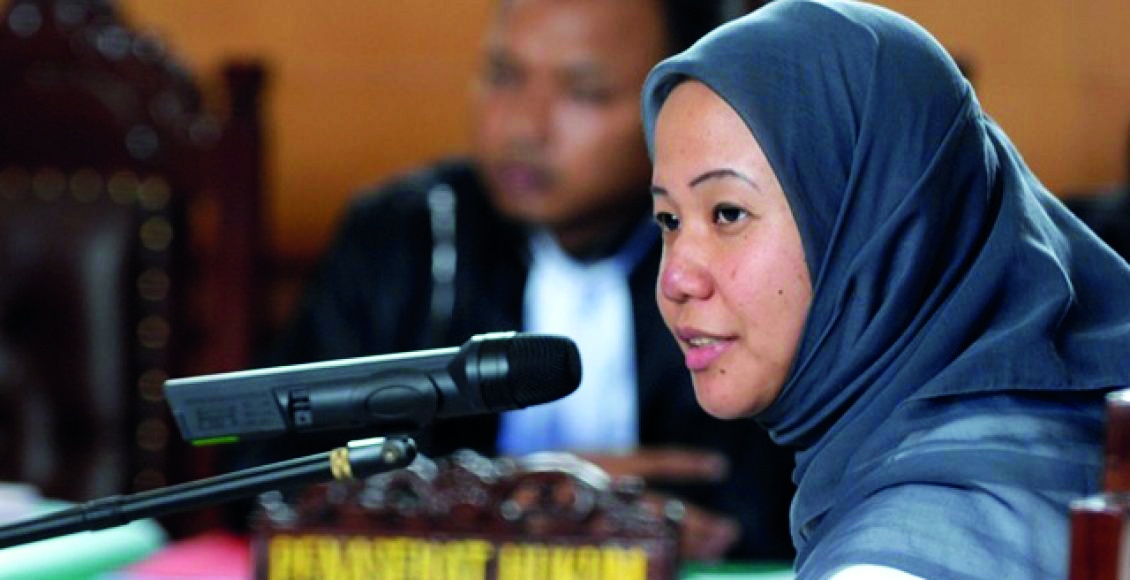 Prita Mulya Sari (born 1977), a bank worker and mother of two, was a patient at Omni International Hospital in Tangerang, west of Jakarta, from August 8 to 12, 2008. She was suffering from mumps, but a doctor misdiagnosed her illness as dengue fever and gave her the wrong treatment. After recovering at another hospital, Prita sent a letter of complaint to Omni International. She was unsatisfied with the response. On August 15, she wrote a private email to her friends, warning them about the doctor who misdiagnosed her and complaining the hospital's customer service division had "no manners or ethics". Her email was reposted on social media. Omni filed civil and criminal defamation charges against Prita in September 2008. She went on trial later that month at Tangerang District Court. On May 11, 2009, she lost the civil case and was ordered to pay damages of Rp312 million to the hospital. She appealed at Banten District Court, which reduced the amount to Rp204 million. She appealed to the Supreme Court, which overturned the verdict. But she was arrested and jailed on May 13, 2009, pending her criminal libel trial. Later placed under house arrest, she was acquitted in December 2009, but the Supreme Court in June 2011 sentenced her to six months in jail. In June 2012, the Supreme Court reversed its earlier verdict, absolving Prita of any wrongdoing. Omni Hospital has since dropped the "International" from its name. The three judges who convicted Prita are Zaharuddin Utama, Salman Luthan and Imam Harjadi Slamet.
Sri Mulyati
Karaoke cashier scapegoated for bosses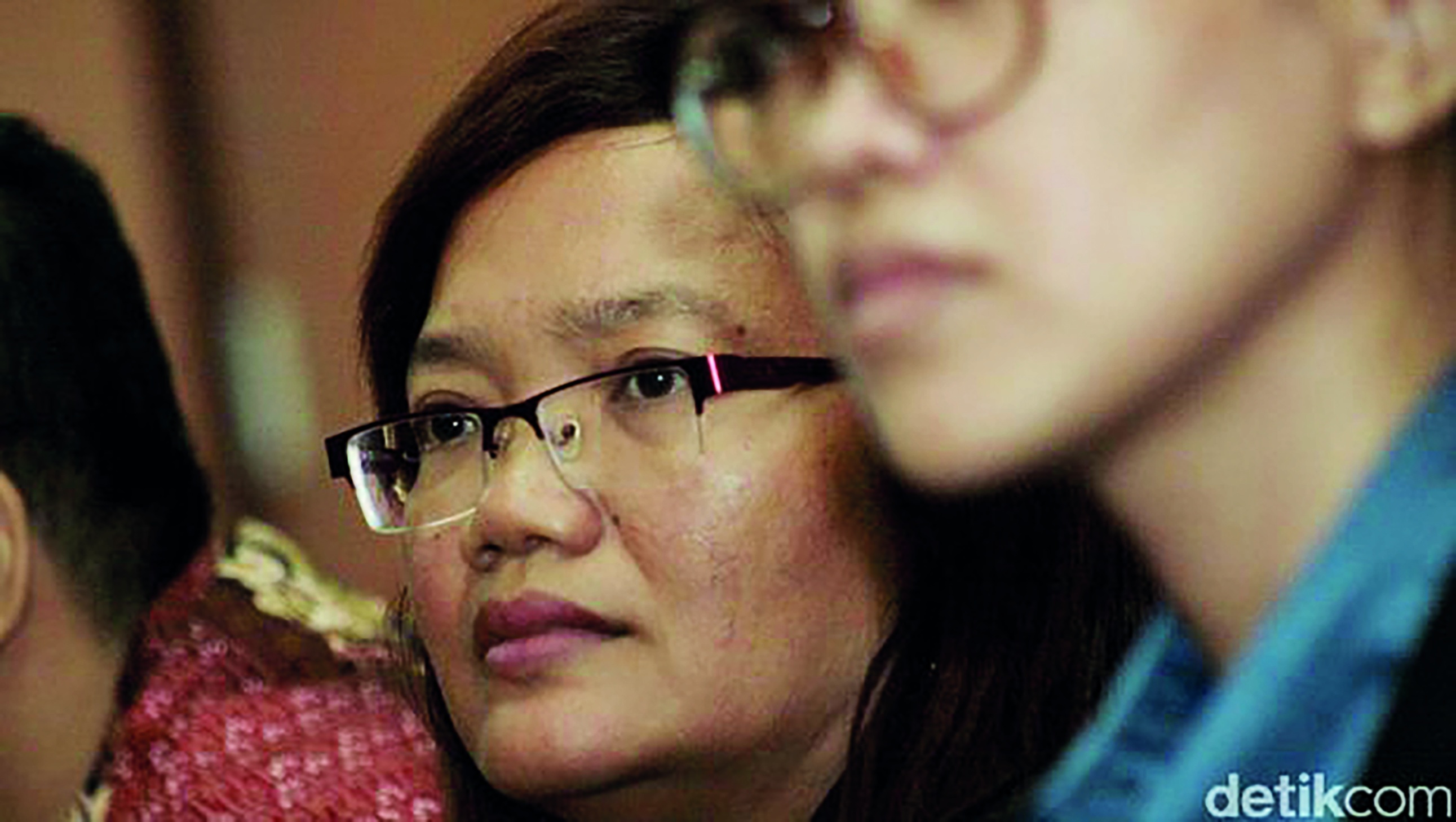 Sri Mulyati (born 1975), a mother of four, worked as a cashier and receptionist at ACC Karaoke club in Semarang, Central Java. Police raided the venue on June 8, 2011, and found one of the employees was a 17-year-old girl. Sri was on holiday at the time of the raid, but her manager, Joni, summoned her to the club. Upon arrival, she was arrested by police and accused of economic or sexual exploitation of a child. Police refused to arrest the club's owner or manager for hiring the underage worker. Semarang District Court on January 24, 2012, sentenced Sri to one year in jail and fined her Rp2 million, which would result in another two months imprisonment if she failed to pay. Semarang High Court upheld the verdict. In January 2014, the Supreme Court overturned the lower courts' verdicts. She was awarded compensation of Rp5 million from the state for 13 months' wrongful imprisonment, but the mechanism for receiving the compensation proved to be a bureaucratic nightmare. Three years later, she was yet to receive the money.
Dedi
Ojek driver wrongfully convicted of manslaughter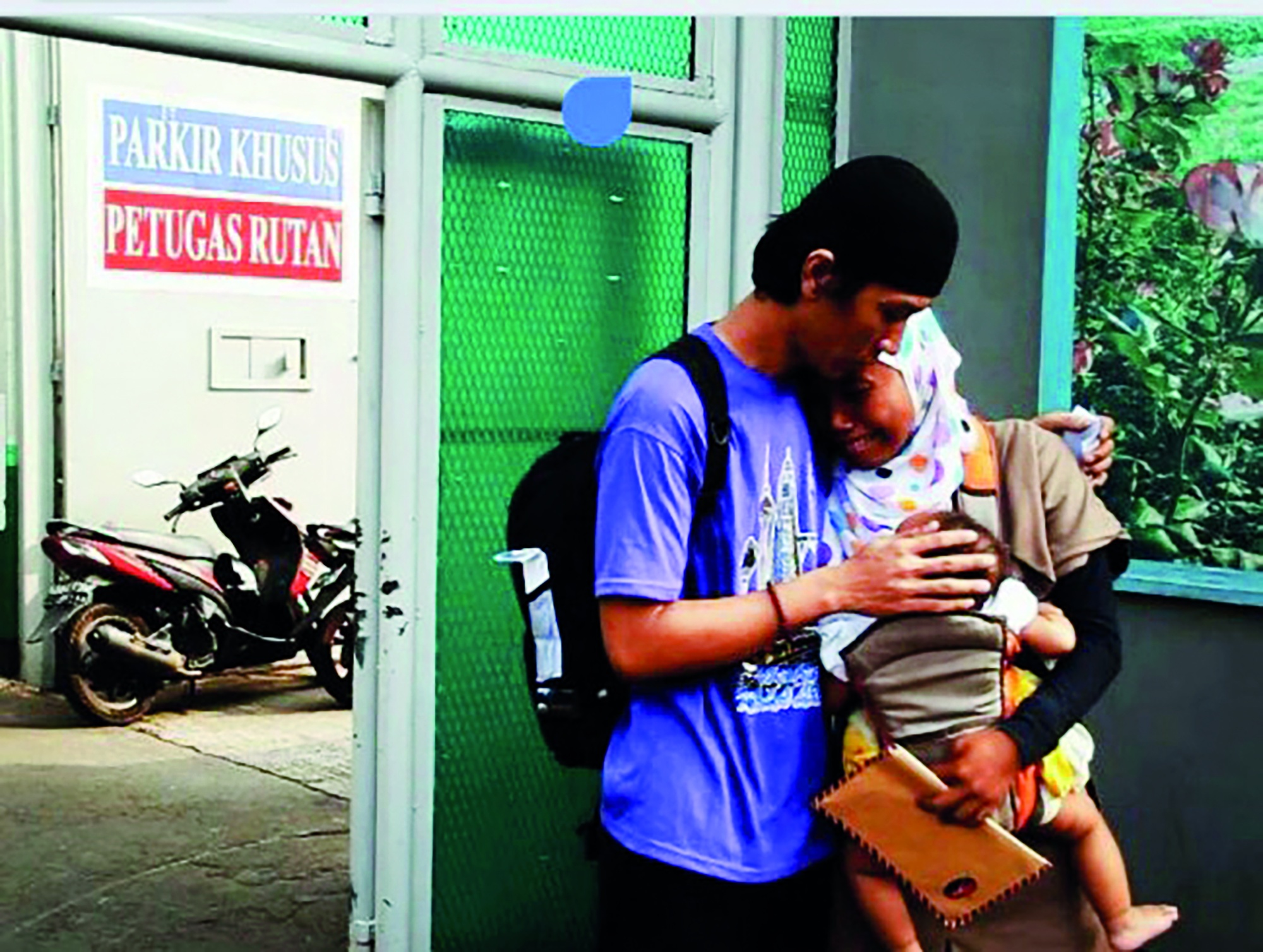 On September 18, 2014, a fight broke out between two public minivan drivers over a passenger in East Jakarta. One of the drivers, M. Ronal, went home and returned with a sharp weapon. This prompted other minivan and ojek (motorcycle taxi) drivers to kill him. Police were informed one of the killers was a minivan driver named Dodi. Unable to find him, police instead apprehended a 32-year-old ojek driver named Dedi, who had been at his house in Tebet, South Jakarta, with his wife at the time of the killing. Dedi was arrested by three plainclothes police on September 25, 2014. He was tortured into making a confession. In December 2014, he went on trial at East Jakarta District Court, accused of manslaughter. In April 2015, he was sentenced to two years in jail. Dedi appealed and was exonerated by Jakarta High Court on July 27, 2015. While in detention, he was unable to support his family, resulting in his three-year-old son dying of malnutrition.
Ompung Linda
92-year-old woman jailed for felled durian tree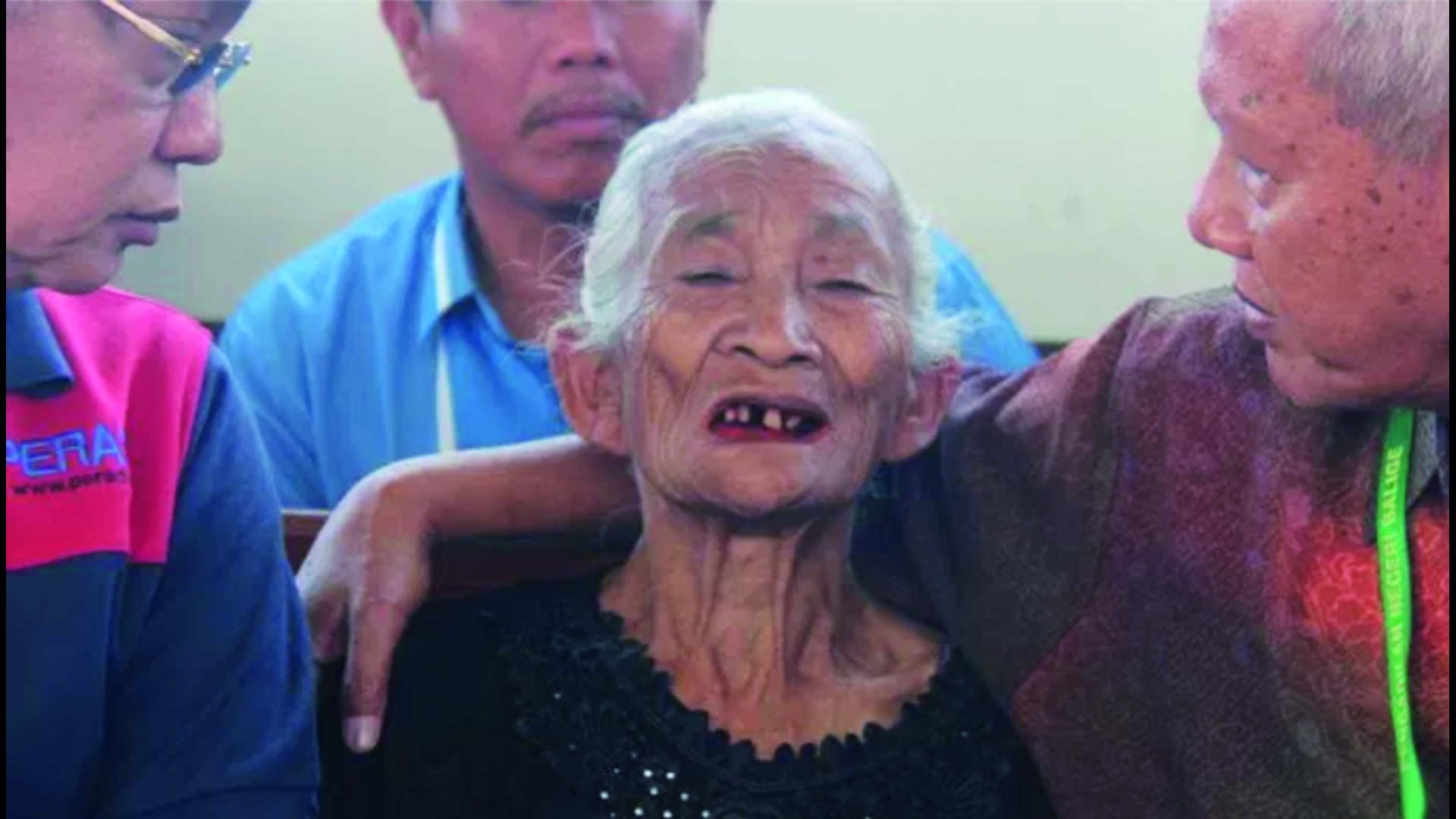 Saulina Boru Sitorus, better known as Ompung Linda, was born in North Sumatra's Toba Samosir region in 1926. In December 2016, she decided to renovate and expand a monument to her late husband and ancestors at a cemetery used by Batak people in Toba Samosir district. The owner of the land, Kardi Sitorus, granted permission for the work. When Linda and her relatives mentioned a durian tree was in the way, Kardi said they could cut it down. After it was felled, a local man named Japaya Sitorus (70), who is also a relative of Linda, declared the 10-year-old tree was his property. He demanded hundreds of millions of rupiah in compensation. On March 1, 2017, he reported Linda, her son and her five nephews to police, accusing them of destroying his property. On September 19, 2017, the son and nephews were arrested and jailed. They and Linda went on trial at Balige District Court on December 20, 2017. Linda had to be carried to the courthouse by her grandson, after taking a boat ride of more than two hours across Lake Toba. On January 23, 2018, the son and nephews were each sentenced to four months and ten days in jail. On January 29, Linda was sentenced to one month and 14 days in jail, to be served under city arrest status. The judge who convicted her is Marshal Tarigan. The state prosecutor who demanded a 92-year-old woman be jailed over a trivial family dispute is Erthy Simbolon. There have been similar cases of elderly, illiterate women jailed for minor offenses.
JIS cleaners and teachers
Seven jailed for alleged child rape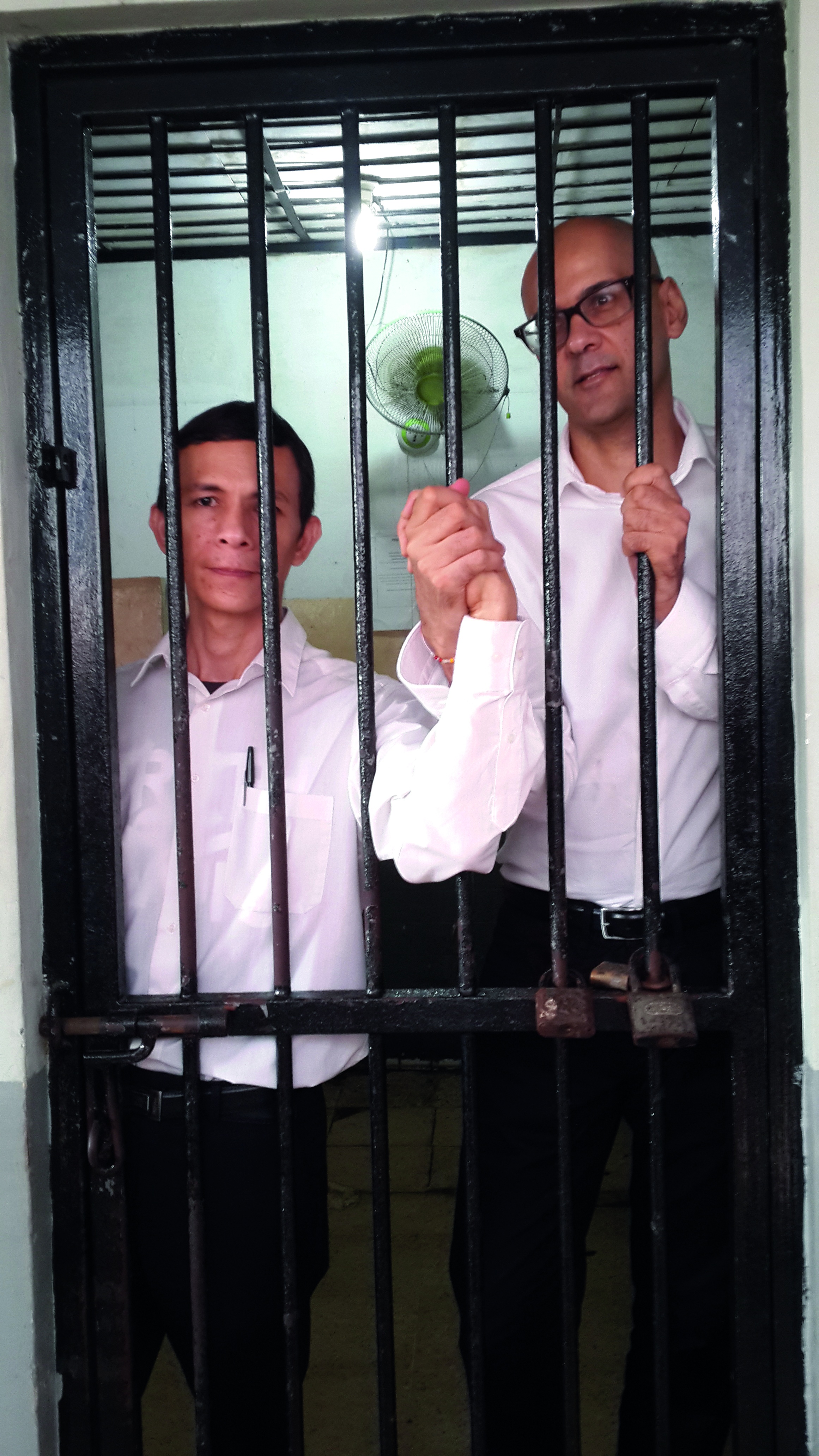 In March 2014, the Indonesian mother of a six-year-old boy at Jakarta International School (JIS, later renamed Jakarta Intercultural School) claimed janitors had gang-raped her son in a toilet at the exclusive school. Two other mothers later claimed their young sons might have also been sodomized by janitorial staff. Police arrested six cleaners. Four of them later said they were tortured into making false confessions. One who refused to confess, Azwar, died after undergoing seven hours of interrogation. He was buried without an autopsy. The mother behind the accusations tried to sue JIS for US$12.5 million. JIS had no liability for the cleaners, so the mother changed her story, claiming two teachers, Canadian Neil Bantleman and Indonesian Ferdinant Tjiong, had also abused her son. She demanded US$125 million in compensation. No evidence of abuse was ever produced. Instead, it was claimed Bantleman had produced a magic stone out of thin air to gain power over the boy – and abused him in a glass-walled office, witnessed by no one. In December 2014, the surviving cleaners were sentenced to between seven and eight years in jail. In April 2015, Bantleman and Tjiong each received ten years in jail. In August 2015, Jakarta High Court acquitted them due to the lack of evidence. In February 2016, the Supreme Court overturned the acquittals and extended their sentences to 11 years. As of December 2018, the mother is still trying to sue JIS at South Jakarta District Court.
Deden Sudjana
Jailed for trying to stop murderers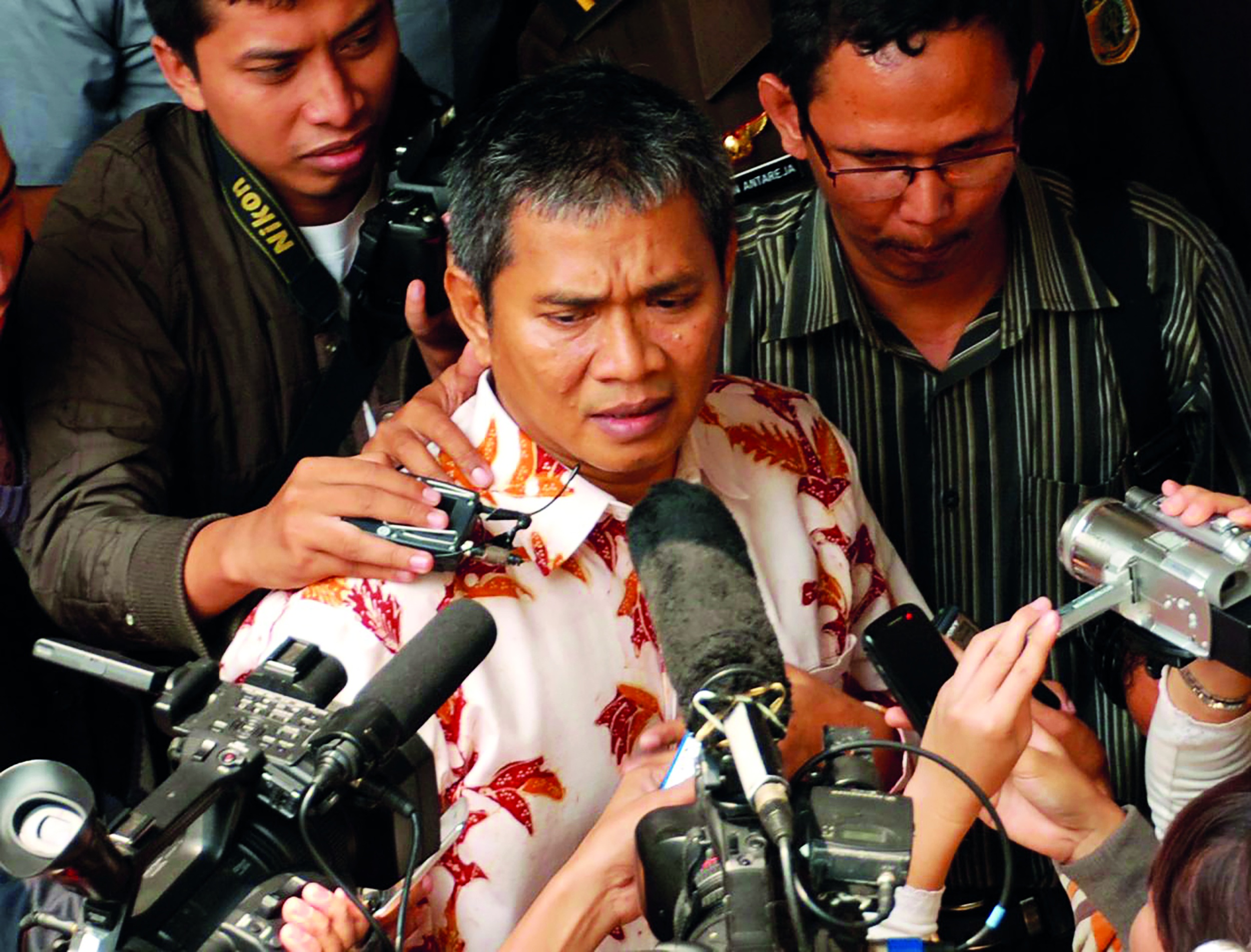 Ahmadiyah, a minor sect of Islam, came under threat in Indonesia after unscrupulous politicians and conservative clerics started exploiting radical Islam. On February 6, 2011, about 1,000 extremists launched a premeditated attack on an Ahmadi neighbourhood in Cikeusik village, Banten province. Three Ahmadis – Chandra, Roni and Warsono – were beaten to death as police watched on. Only 12 members of the mob were prosecuted. Serang District Court gave them jail sentences of just three to six months. Ahmadiyah's national security chief, Deden Sudjana, was seriously wounded in the attack and his car was torched. He was prosecuted for inciting violence because he had struck the murderous mob's leader, Idris bin Madanim. In August 2011, Deden was given six months in jail. The judge who convicted him is Sumartono.
Meiliana
Jailed for complaint about a noisy mosque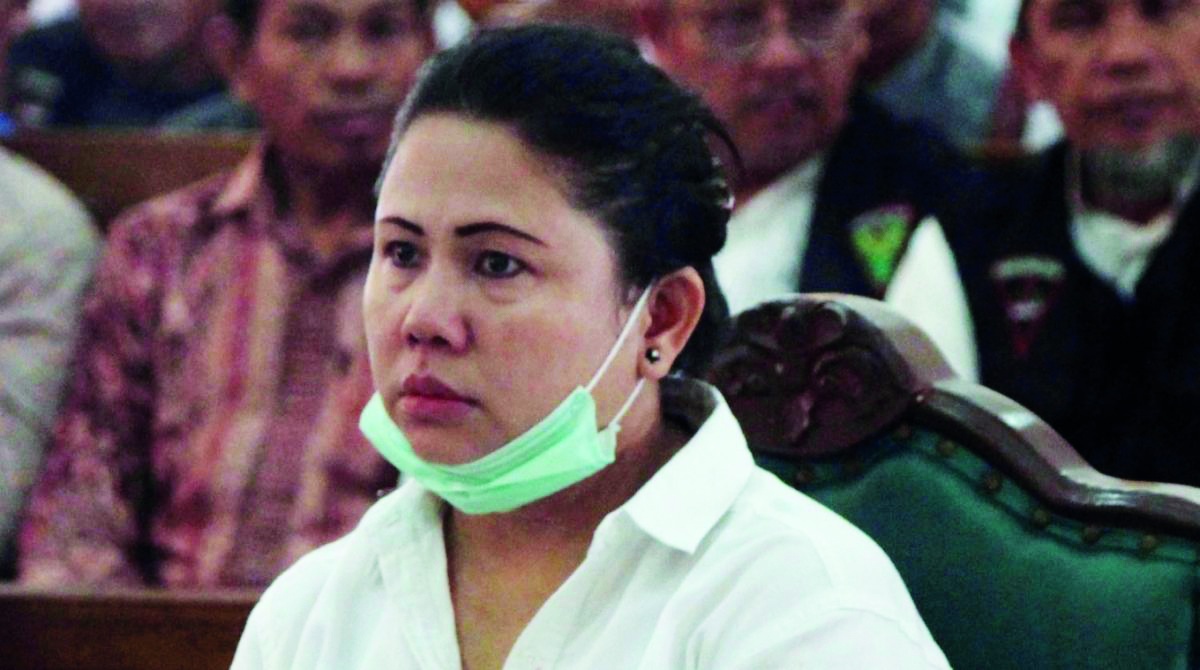 Meiliana (44), an ethnic Chinese woman and Buddhist from Tanjung Balai in North Sumatra, on July 22, 2016, complained to her neighbour, Kasini, that the call-to-prayer from loudspeakers at a nearby mosque was too noisy. On July 29, 2016, a group of men from the mosque visited Meiliana's house and she confirmed she thought the volume was too loud. Provocative false messages then spread on social media, claiming Meiliana had thrown rocks at the mosque to stop prayers. That night, a mob attacked Meiliana's house and then burned and vandalized 14 local Buddhist temples. Police arrested 19 rioters, who later received jail terms of one to four months. A local policeman, Brigadier Kuntoro, reported Meiliana for blasphemy. She was arrested on May 30, 2018. Medan District Court on August 21 sentenced her to 18 months in jail. The presiding judge was Wahyu Prasetyo Wibowo. Medan High Court in October rejected Meiliana's appeal. Vice President Jusuf Kalla has in the past complained that some Indonesian mosques are too noisy, but police and judges have not tried to jail him for blasphemy.
Kemat, Devid, Sugik
Trio wrongfully tried for murder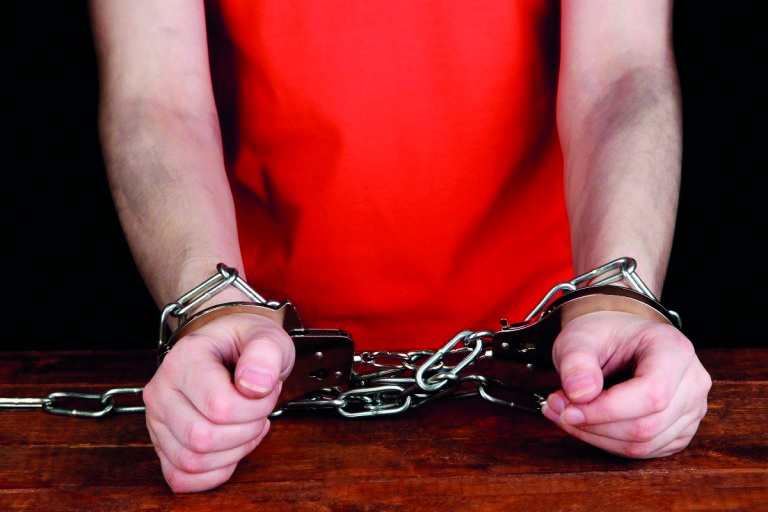 In 2008, a decomposing corpse was found in a sugarcane field near Jombang in East Java. Police could not identify the body, but one man assumed it was his missing brother, Asrori. Police then arrested three men – Devid Eko Priyanto, Imam 'Kemat' Chambali and Maman 'Sugik' Sugianto – and tortured them into confessing to the murder of Asrori. Despite the absence of any forensic investigation, Jombang District Court on May 8, 2008, sentenced Kemat to 17 years in jail and Devid to 12 years. Sugik was still on trial when police arrested a serial killer, Very Idham Heryansyah, better known as Ryan. He confessed that Asrori was his 11th victim and was buried in his parent's backyard. The corpse in the sugarcane field turned out to be that of Fauzin Suyanto. DNA tests proved the trio were not the killers. The Supreme Court in December 2008 acquitted Kemat and Devid, while Sugik's trial was terminated.
Schoolgirl
Rape victim jailed for abortion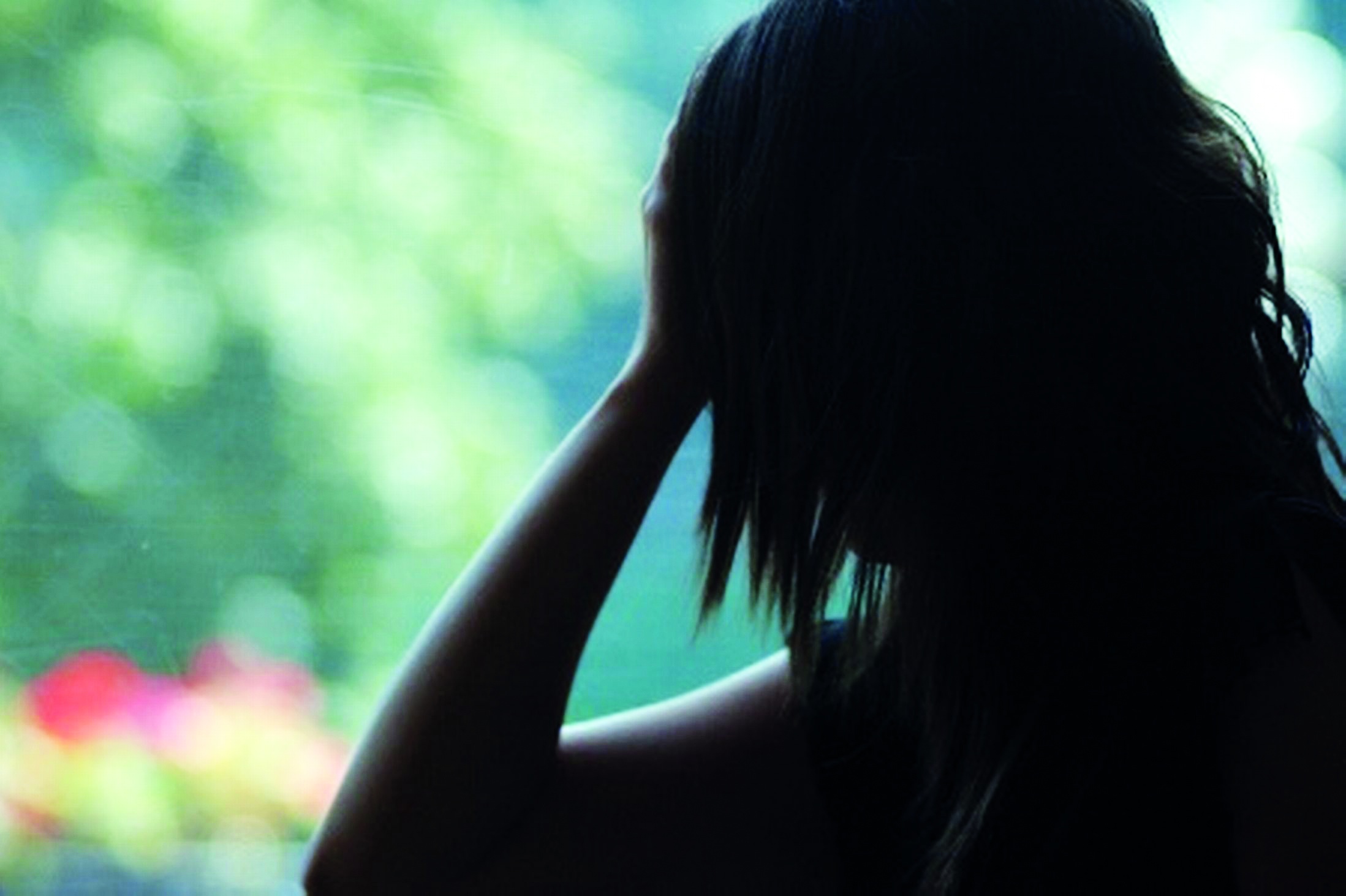 On May 30, 2018, a seven-month-old foetus was found at an oil palm plantation near Pulau village in Jambi province. Police identified the mother as a 15-year-old girl, who had been raped eight times by her 18-year-old brother since September 2017. He had threatened to beat her if she refused sex. Police arrested the two, as abortion is illegal in Indonesia – except in cases of medical emergency, and in rape cases if the pregnancy is in its first 40 days. The siblings went on trial together on July 9 at Muara Bulian District Court, defended by the same lawyer. On July 19, the girl was sentenced to six months in jail for an illegal abortion, while her brother was given two years for sexual abuse of a minor. The presiding judge was Rais Torodji. The siblings were sent to the same prison. After complaints by human rights groups, the girl's sentence was overturned by Jambi High Court in August.