Golf stands as one of the prestige sports as it needs expensive equipment and a wide course.
The golf course sector is thriving in Indonesia, with ongoing efforts to establish new courses nationwide. With almost 150 golf courses throughout the country, Indonesia is a haven for all golf enthusiasts. This archipelago boasts great golfing experiences in Southeast Asia. Whether you're a seasoned golfer or just starting your journey on the greens, Indonesia's golf courses offer an unforgettable blend of sport and scenery.
If you're keen to play golf with your colleagues, then we present you with the top golf courses all over regions in Indonesia:
Jakarta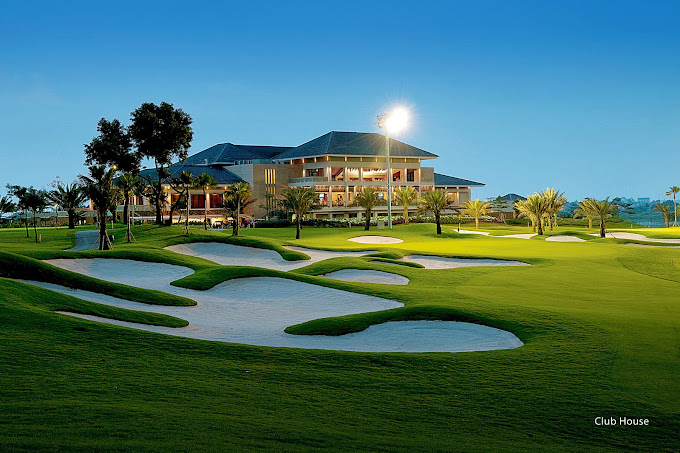 Royale Jakarta Golf Club
Royale Jakarta Golf Club, situated in Halim Perdanakusuma, East Jakarta, is among the top five impressive new golf courses in Asia. Designed by Bob Moore Jr. & JMP Group, this club presents a unique golfing experience with its "green paradise" concept, featuring extensive meadows adorned with Sea Isle Supreme Paspalum grass across all 27 holes. Enriched by the vibrant hues of exotic plants and the serene charm of the lakes, Royale Jakarta Golf Club provides a fresh and exclusive golfing adventure. This course, both beautiful and demanding, is nestled in the heart of Jakarta city.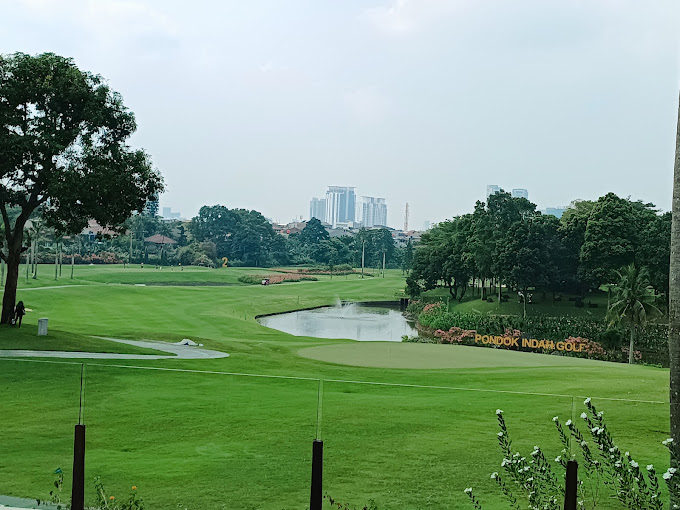 Pondok Indah Golf Course
Pondok Indah Golf Course offers golfers a setting where the course seamlessly harmonises with its surroundings, appearing as though it belongs there naturally. Discovering such a paradise is a remarkable rarity, especially within the bustling heart of a major city.
This golf course has garnered acclaim from champion players who appreciate its challenging yet equitable hazards, well-thought-out design, and exceptional upkeep. This is precisely why it stands out as an excellent course suitable for players of all skill levels, from beginners to champions.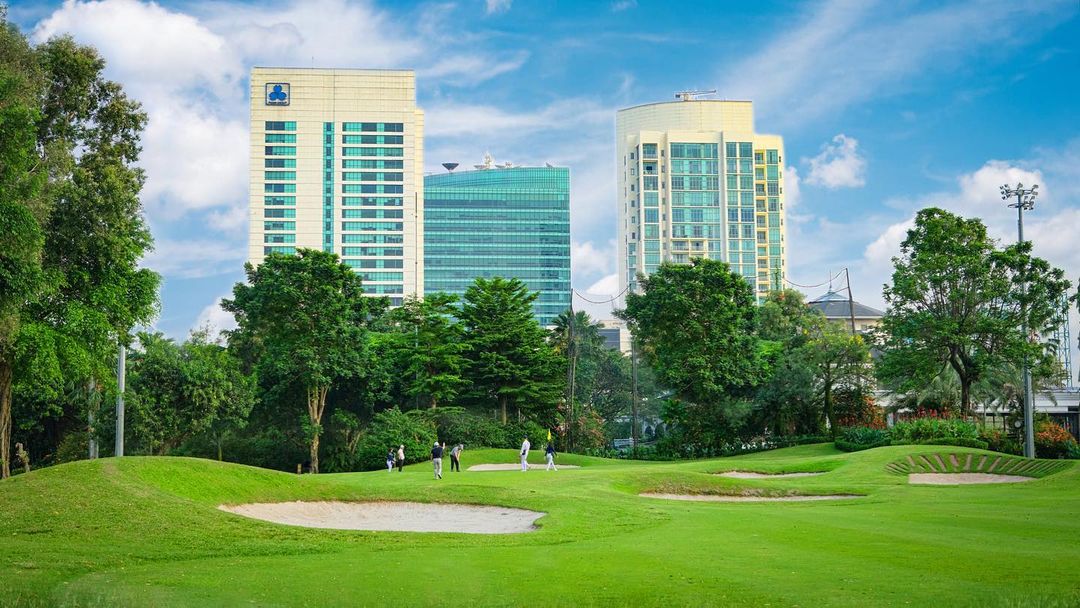 Senayan Golf Club
Senayan Golf Club, situated in the central hub of Jakarta, Indonesia, stands as a premier golfing destination. This top-tier facility promises an unmatched golfing experience suitable for players of all proficiency levels. It's designed to challenge even the most seasoned golfers while remaining accessible to newcomers.
The course comprises 18 meticulously groomed holes that meander through verdant landscapes and picturesque scenery. With its demanding design and breathtaking vistas, Senayan Golf Club is truly a golfer's haven. Beyond the exceptional course, Senayan Golf Club boasts top-notch amenities, including a pro shop, locker rooms, and a clubhouse complete with a restaurant and bar.
Location: Jl. Asia Afrika Gate IX, Senayan, Tanah Abang, Central Jakarta

Instagram: @senayangolfclub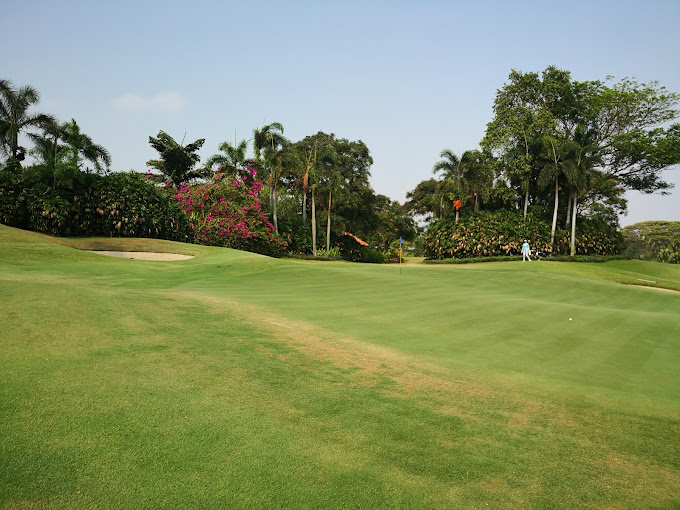 Cengkareng Golf Club
Cengkareng Golf Club, while predominantly serving its active members, also extends a warm welcome to visitors and has earned its reputation as the preferred club for both Jakarta's local residents and the expatriate community.
By hosting prestigious events such as the 2005 and 2008 Indonesian Opens, which were integral parts of the European PGA tour, Cengkareng Golf Club has firmly established itself as a frontrunner in event organisation, with these tournaments garnering substantial viewership from millions of television viewers worldwide.
South Tangerang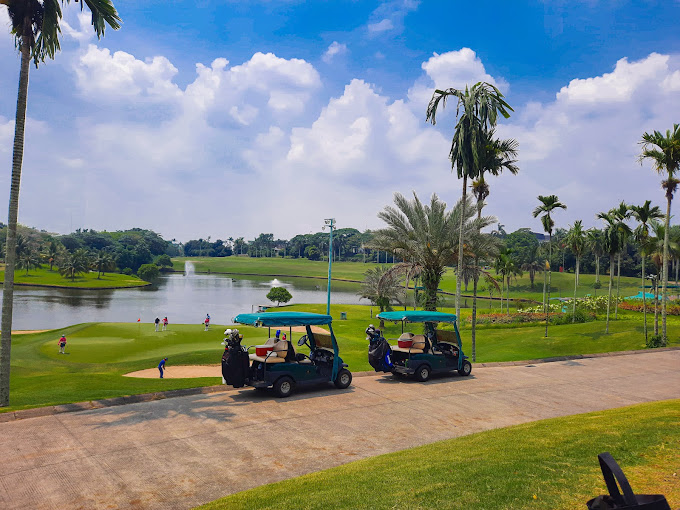 Damai Indah Golf Course
Damai Indah Golf Course Bumi Serpong Damai has been meticulously crafted to provide a mentally stimulating experience set amidst stunning landscapes. With a 6,545-metre, par 72 course, each hole is thoughtfully placed within picturesque surroundings. Undoubtedly, Damai Indah Golf Bumi Serpong Damai Course stands among the world's elite offerings.
Aside from the golf course, club members and their invited guests can enjoy dining at the clubhouse, take a dip in an Olympic-standard pool, and engage in tennis matches on both indoor and outdoor courts.
Depok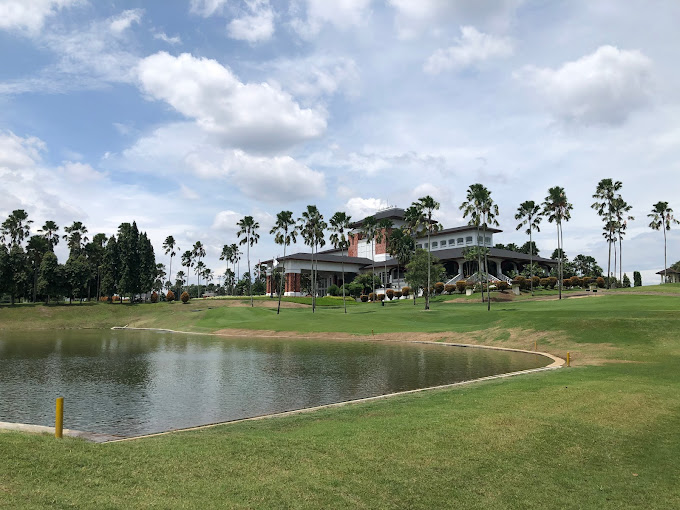 Emeralda Golf Club
This private golf facility is a project of PT Karabha Digdaya, a highly active property development company in Jakarta. Emeralda stands as an exceptional club that seamlessly blends the Sundanese way of life with contemporary club amenities.
The primary objective behind the establishment of Emeralda Golf Club is to offer its members the finest golf experience combined with a family-friendly atmosphere in Indonesia. The club has been meticulously designed to create a residential ambience alongside a 27-hole championship golf course. Beyond the golfing facilities, Emeralda also provides brand-new golf carts, a driving range, dining establishments, VIP rooms, spa and sauna services, as well as a pro shop.
Bogor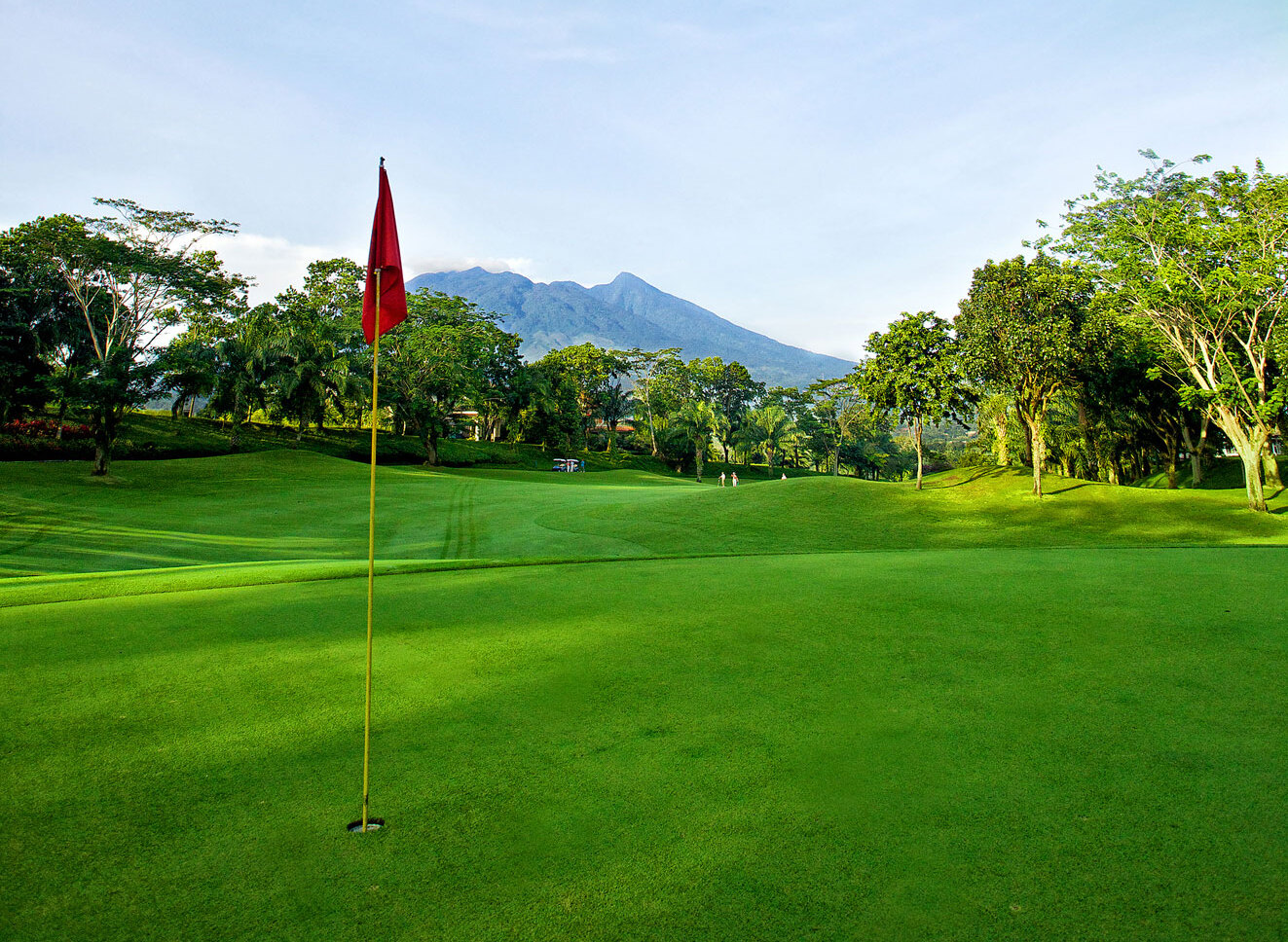 Rancamaya Golf Country Club
Rancamaya Golf Country Club features an exceptional course design characterised by interconnected lakes with flowing cascades of water. The serenity and beauty of the natural landscape are heightened by the gentle, calming sounds of running water. This course provides every golfer with a chance to achieve additional distance on their drives, potentially adding 20 metres or more to their shots.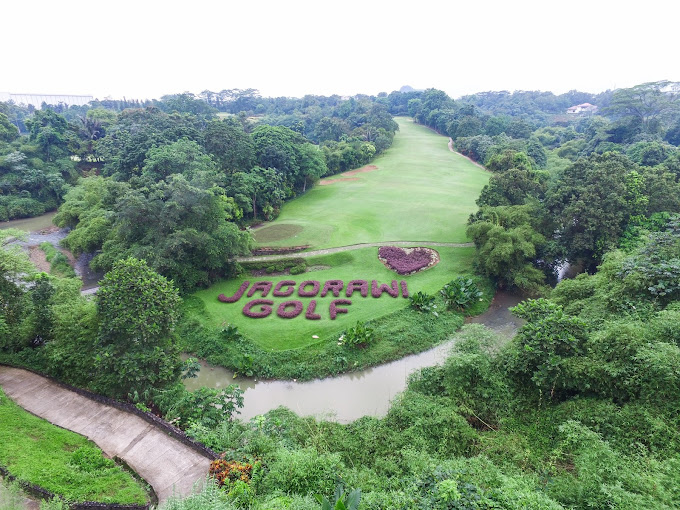 Jagorawi Golf Country Club
Jagorawi Golf Country Club stands as one of Indonesia's highly coveted golf destinations, offering two distinct courses: the Old Course and the New Course. The Old Course, boasting a challenging 18-hole layout and championship-calibre design, stands unrivalled among golfing venues worldwide. In contrast, the New Course spans twice the length and offers a more expansive and open terrain, making it double the size of the Indonesian Open grounds.
Designed by the same team of Thompson and Wolveridge, Jagorawi Golf Country Club's New Course preserves the natural landscape in its pristine state, seamlessly integrating decades-old trees into its design.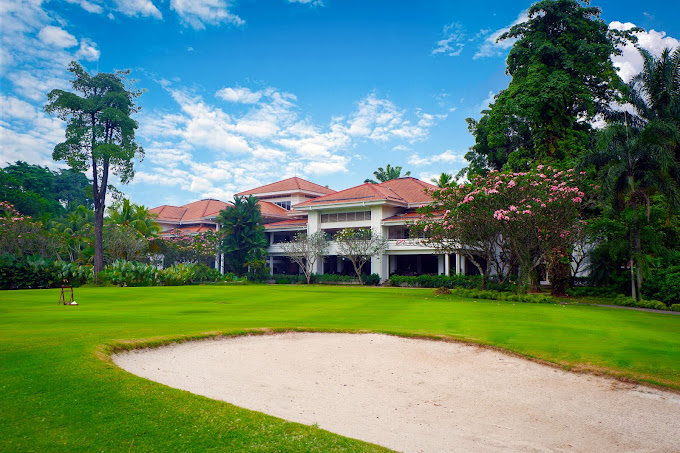 Riverside Golf Club
Nestled in the picturesque West Java province of Indonesia, Riverside Golf Club is an awe-inspiring 18-hole par 72 championship course that stretches alongside the 2.4 km-long Cikeas River. Conceived by the golf legend Greg Norman and covering a vast expanse of 90 hectares, this course promises an exhilarating golfing adventure suitable for players of all skill levels.
This club additionally offers professional golf instruction and equipment rentals, catering to beginners, intermediate players, and even children. The practice facilities adhere to international standards, boasting a comprehensive range, a short-game area, and cutting-edge chipping and putting green.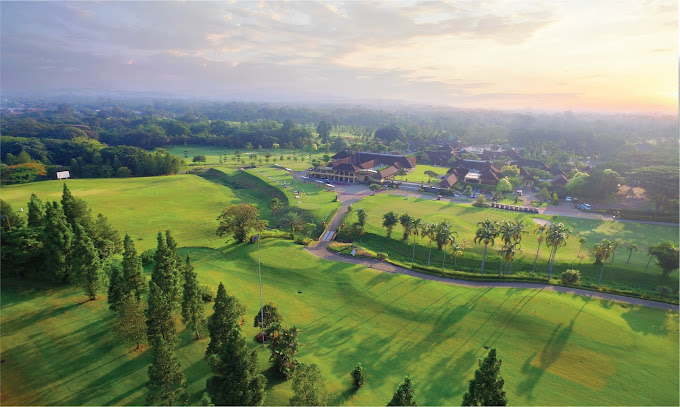 Klub Golf Bogor Raya
Klub Golf Bogor Raya was envisioned by architect Graham V. Marsh, with the construction undertaken by Pacific Golf and landscaping orchestrated by Bensley Design Group from the USA. Covering a sprawling land area exceeding 64 hectares, this 18-hole course boasts a par of 71. The initial nine holes were put into play at the start of 1997, followed by the completion of the full 18 holes in May 1997. It serves as an elegant and refined place, harmoniously connected to the natural surroundings, blending modern amenities with a distinct Indonesian essence in its ambience and design.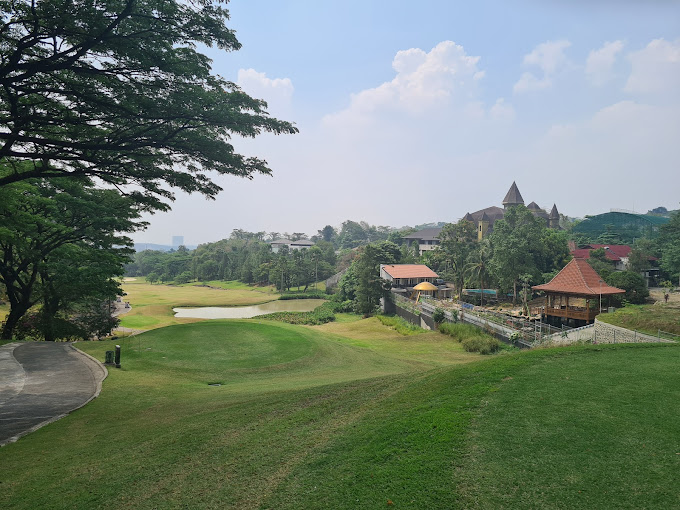 Sentul Highlands Golf Club
Sentul Highlands Golf Club boasts an exceptional 18-hole championship golf course, a true work of art crafted by none other than South African golf icon and multiple PGA and Major tournament victor, Gary Player. Nestled within the esteemed and fully integrated Sentul City residential community, this challenging course is surrounded by a backdrop of numerous mountains that command breathtaking views of the "Sentul Highlands," providing sweeping vistas from almost every angle as you play.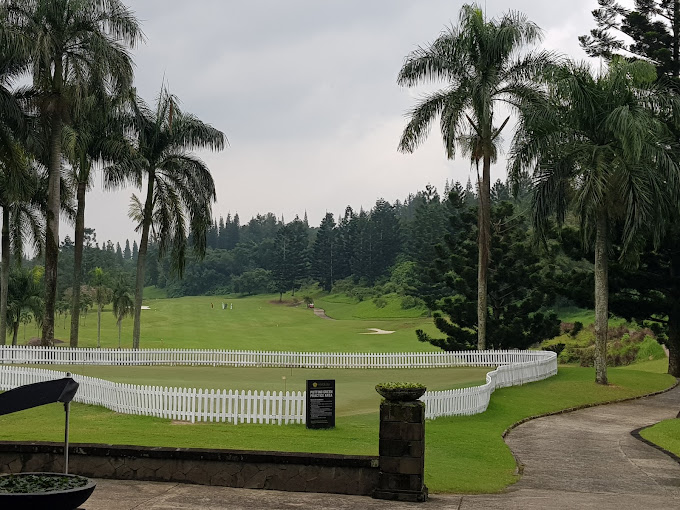 Rainbow Hills Golf Club
Rainbow Hills Golf Club is a picturesque mountain course with 27 holes, meticulously designed by the internationally acclaimed J. Michael Poellot Golf Design Group (JMP). In early 2015, Robert Moore Jr. completed the third nine holes, known as the Stone Hills course, thus offering golfers an opportunity to enjoy 27 holes of breathtaking visual landscapes and challenging golf, all set amidst abundant natural beauty and invigorating fresh air. Located in the Sentul area, you can easily access Rainbow Hills via the Jagorawi Toll road, taking the Sentul City exit and ascending the winding roads to reach this stunning mountainous golfing haven. It is widely regarded as one of the finest mountain courses in Southeast Asia.
Bandung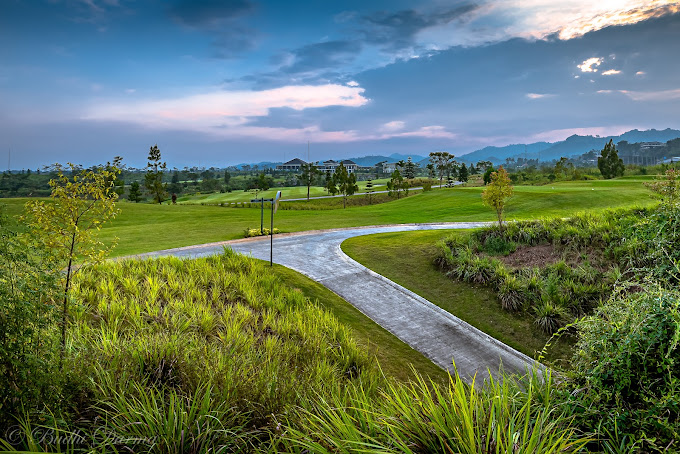 Parahyangan Bandung Golf Course
Parahyangan Bandung Golf Course is nestled among hills and lush rice paddies, which provides an ideal backdrop for a golf course.
Bob Moore capitalised on the natural beauty, resulting in the creation of one of the country's premier courses in Parahyangan, often referred to as "the abode of gods." Conveniently reachable via the Padalarang toll gate on the Cipularang toll road, Parahyangan Golf Bandung is situated just under 10 miles to the west of Indonesia's third-largest city, which is also the administrative centre of the West Java Provincial Government.
Yogyakarta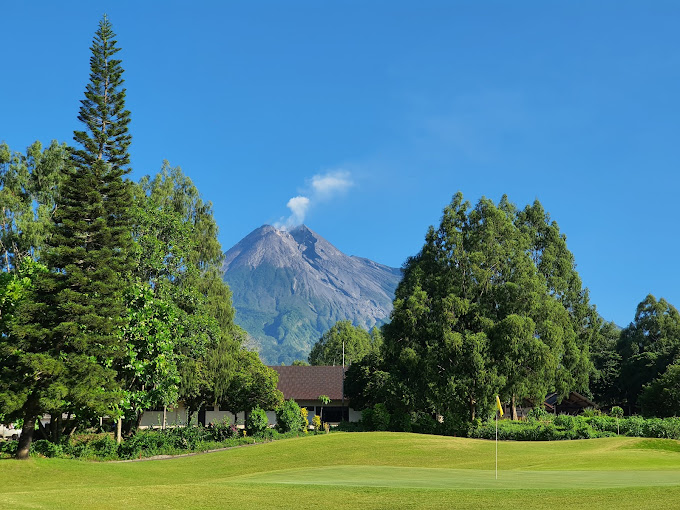 Merapi Golf Yogyakarta
Merapi Golf is a top-tier resort situated in Yogyakarta, positioned at an elevation of 800 meters above sea level, and widely recognised as one of the finest golf courses in Indonesia. This 18-hole, 6,370-metre par 72 course was personally designed by golf legend Phil Mickelson. It provides guests with the opportunity to savour the scenic beauty of the mountains, captivating ocean vistas, and a delightful climate.
Merapi Golf is set to become accessible to the general public shortly and is conveniently located just a 30-minute drive from Yogyakarta. The serene ambience and breathtaking views make it a pleasurable experience for golfers who enjoy the game, and they won't want to miss this demanding course. Merapi Golf Yogyakarta truly stands as a haven for golf enthusiasts, providing a reprieve from the sweltering heat and pollution.
Surabaya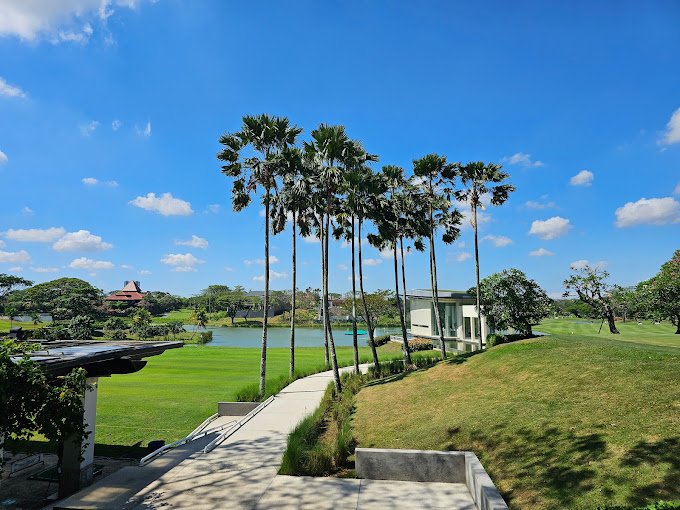 Ciputra Golf Club & Resto Surabaya
Ciputra Golf Club & Resto Surabaya stands as the largest and most comprehensive golf course in East Java, skillfully crafted by Andy Dye from Dye Design Corp., a renowned figure in global golf course design. Leveraging the diverse elevation levels of the terrain, the designer artfully incorporated the natural hills and valleys of the region, resulting in a stadium-style course layout with holes nestled in the picturesque valleys.
Bali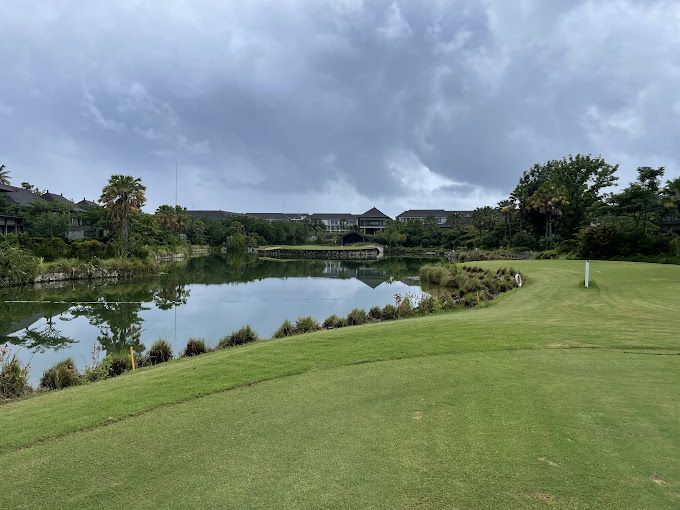 Bali National Golf Resort
Bali National Golf Resort offers a serene retreat close to Nusa Dua, conveniently located just a 20-minute drive from the international airport and Bali Mandara Toll Road.
The resort has become the premier golfing destination on the island, providing visitors with a luxurious experience on their revamped 18-hole course. With its three unique playing settings, golf enthusiasts have a range of options to suit every occasion. The course offers stunning vistas and diverse landscapes, including creeks, canyons, tropical birdlife, and gently sculpted fairways.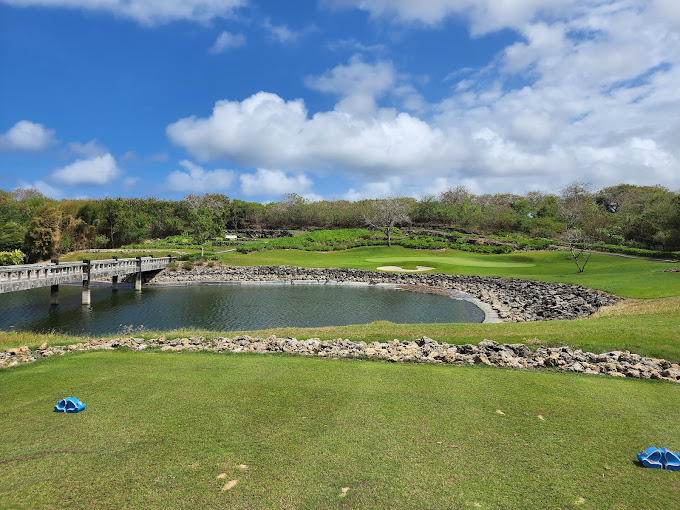 Bukit Pandawa Golf Country Club
Bukit Pandawa Golf Country Club, Bali's first golf course, is renowned for its extensive practice facilities, a wide range of golf shops, and its commitment to catering to guests with diverse budgets.
Situated atop a limestone cliff, it boasts a breathtaking vista of the world-famous surf breaks on the Bukit Peninsula. The club offers an impressive 18 championship-calibre par 3 golf holes, many of which are complemented by the backdrop of ancient architectural remnants and stunning views of the Indian Ocean. This club is part of a sprawling development that includes prestigious accommodations like the Waldorf Astoria, Mandarin Oriental, and Swissôtel.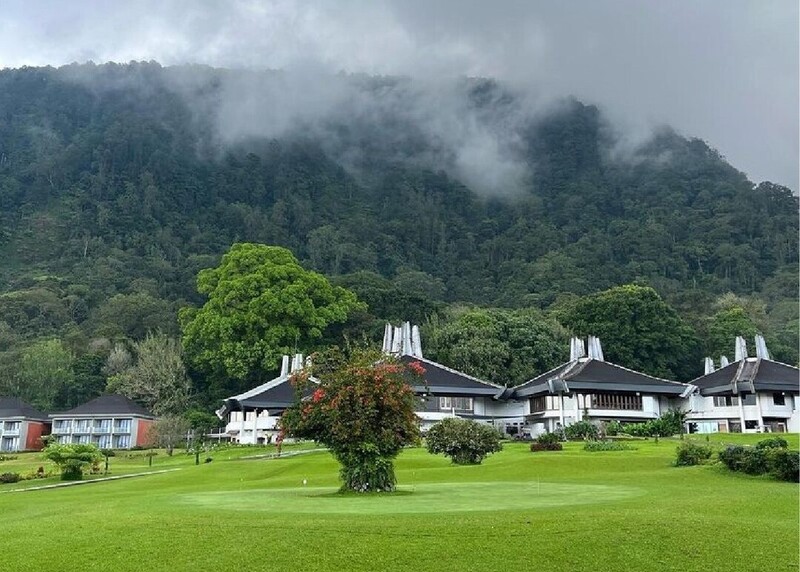 Handara Golf & Resort Bali
Handara Golf & Resort Bali is a mountain golf course and resort offering an exceptional golfing facility in a stunning environment, comfortable hotel and cottage lodging, and an exquisite dining experience. Visit and immerse yourself in a pristine paradise filled with vibrant tropical gardens, a refreshing climate, and awe-inspiring mountain views, making it an ideal retreat from the city's chaos and commotion.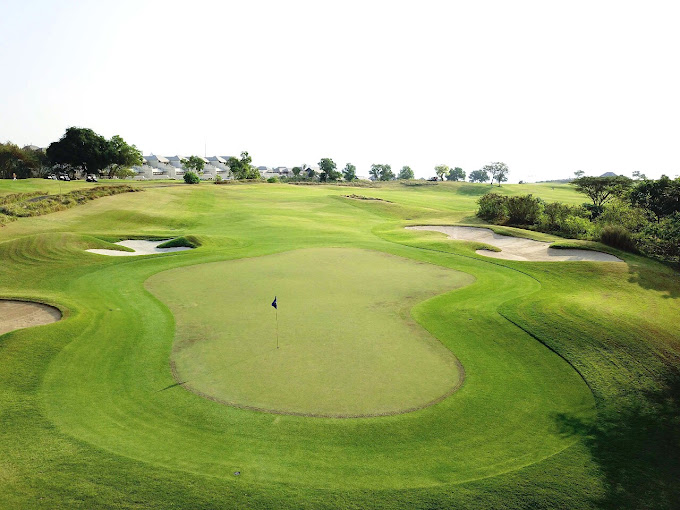 New Kuta Golf Club
New Kuta Golf is an acclaimed championship-calibre course and the pioneering example of a links-style layout in Indonesia. The inclusion of five sets of tees ensures a diverse and fulfilling experience catering to golfers of all proficiency levels.
Situated within the Pecatu Indah Resort premises, New Kuta Golf occupies the southwestern edge of the Bukit Peninsula, commanding a breathtaking position above a limestone cliff that affords panoramic vistas of the stunning Dreamland and Balangan beaches. It's conveniently accessible, located just a 20-minute drive from Ngurah Rai International Airport.
Bintan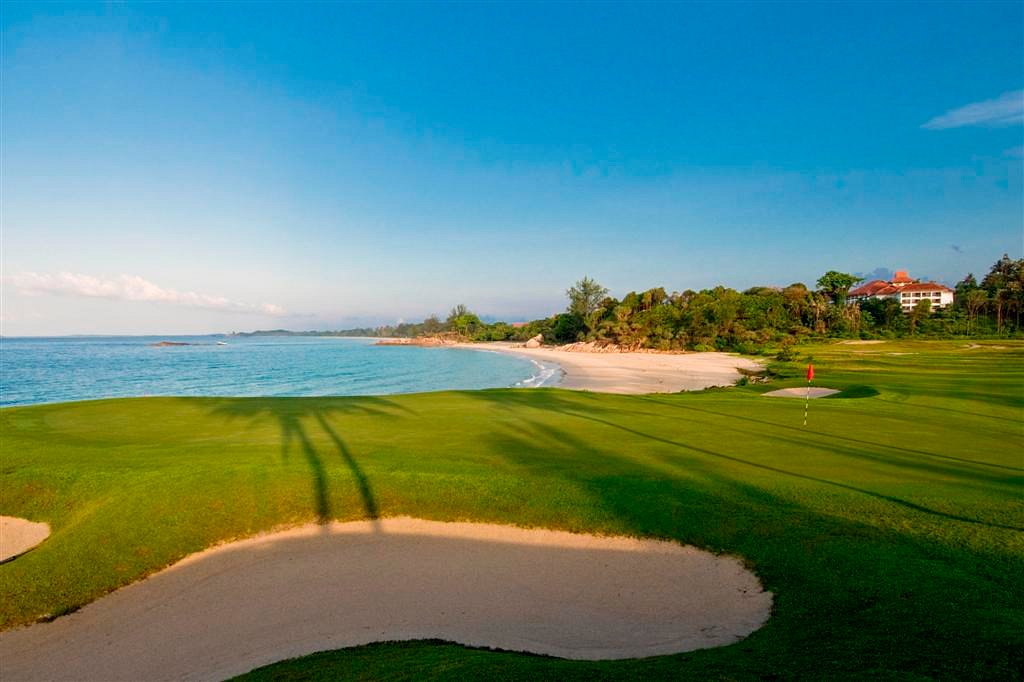 Bintan Lagoon Golf Club Seaview Course
Bintan Lagoon Golf Club Seaview Course, designed by the renowned Jack Nicklaus, presents golfers with a mesmerising ocean vista, strikingly designed bunkers, strategic utilisation of the natural terrain, and distinctive water hazards. This Par 72 course designed by Jack Nicklaus spans 6,443 metres and features five different tee options, catering to golfers of all skill levels.
The key highlights of Bintan Lagoon Golf Club Seaview Course include the 12th hole, which offers breathtaking views of the South China Sea, the 13th hole with its unique split green divided by a stream, and the 18th hole characterised by expansive bunkers and undulating mounds.
Location: Jl. Indera Segara Site A12, Lagoi, Teluk Sebong, Bintan, Riau Islands

Website: –