Liga.Tennis Sports Club has various well-equipped facilities that offer a wide range of amenities to sports enthusiasts, such as tennis courts, a gymnasium, dance studios, a sauna, a cafe, and plenty more.
Aside from tennis, Liga.Tennis Sports Club's facilities also offer gymnastics, ballet, Zumba, pole dance, yoga, breakdance, taekwondo, and other fun sports – all of which you can enjoy in one place.
Tennis Courts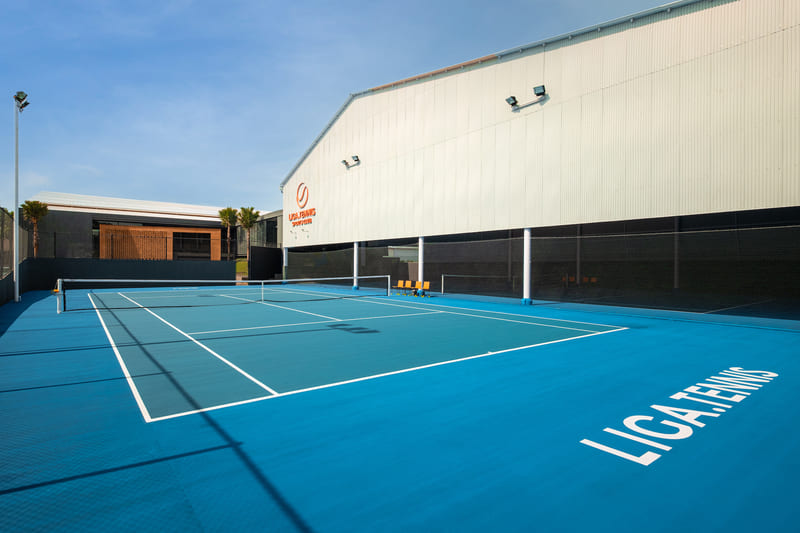 Today, Liga.Tennis Sports Club features a total of six tennis courts, including indoor and outdoor courts, that are designed to cater to players of all levels. The courts are made with high-quality materials and are well-maintained, ensuring that players have a comfortable and safe playing experience.
With its friendly and welcoming atmosphere, Liga.Tennis Sports Club is the perfect place for tennis enthusiasts to practice their skills, participate in competitive matches, or simply enjoy a game with friends and family.
Padel Courts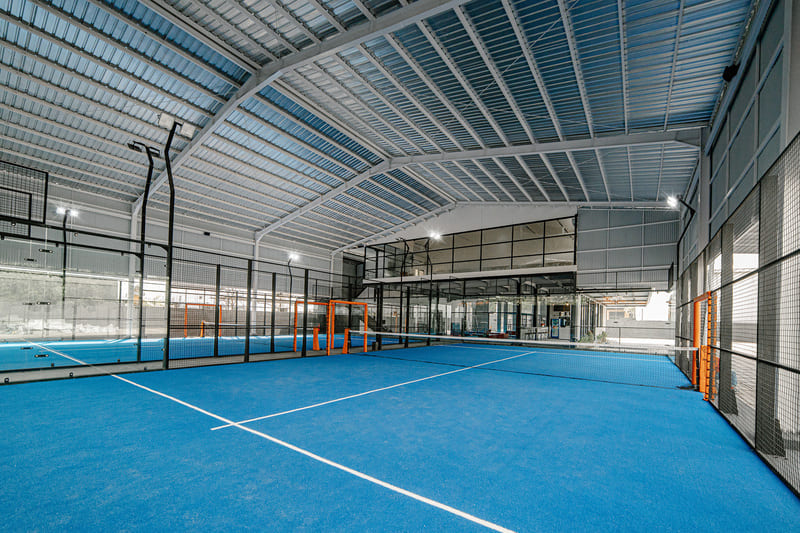 Padel is a racquet sport that combines elements of tennis and squash, and the two padel courts at Liga.Tennis Sports Club provide a great venue for players of all levels to enjoy this exciting game. The padel courts at Liga.Tennis Sports Club are sure to provide you with a fun and challenging experience.
Pickleball Court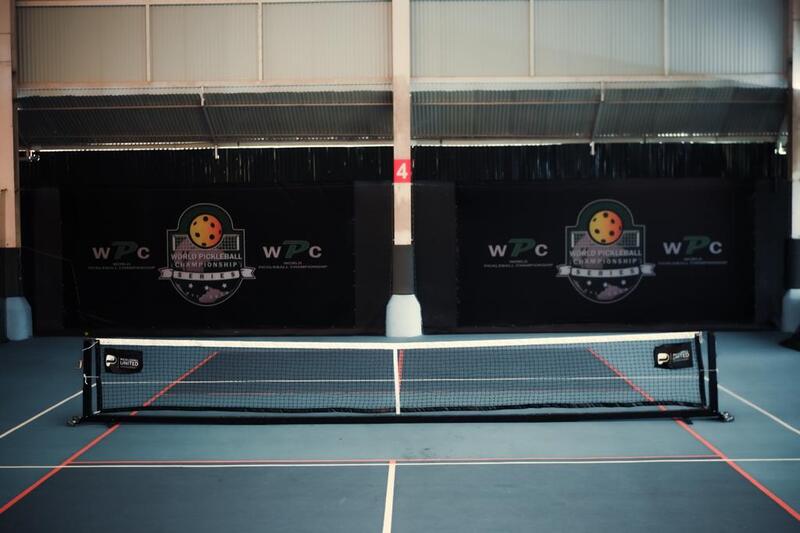 The pickleball court at Liga.Tennis Sports Club is a dedicated space for playing the popular paddle sport. Measuring 20 feet by 44 feet, the court is slightly smaller than a tennis court but larger than a badminton court, making it an ideal size for pickleball games. The court is equipped with high-quality nets and paddles, ensuring a smooth and enjoyable playing experience for players of all levels.
Squash Court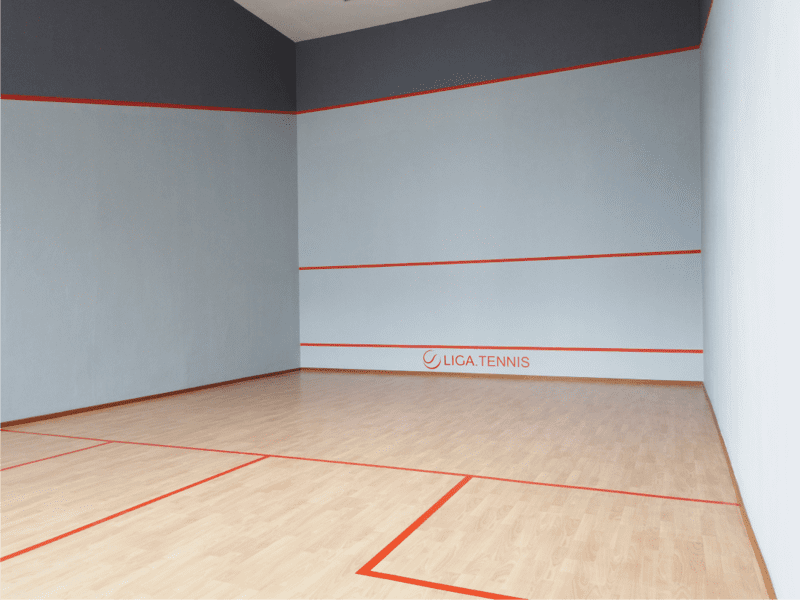 The squash court at Liga.Tennis Sports Club provides a space for players to engage in an intense, fast-paced game. The court is designed with a smooth and flat surface. It is equipped with all the necessary equipment such as rackets and balls and is well-lit for optimal visibility. With its size and design, the squash court is an ideal space for players of all skill levels to improve their speed, agility, and reflexes.
Fitness Centre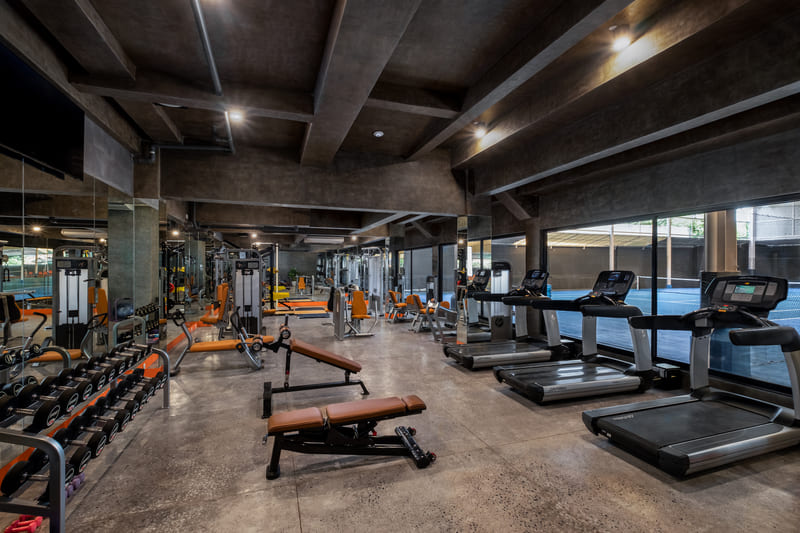 Liga.Tennis Sports Club also has a gymnasium which is designed as a modern and well-equipped fitness centre to provide a wide range of workout options for members. The gym is boutique-like in size, compact, and airy, giving it a sporty and comfortable feel. The facility features a variety of cardio equipment, strength machines, free weights, as well as functional training equipment. The fitness centre also offers you a fitness club membership and personal trainer packages.
Gymnasium
Arena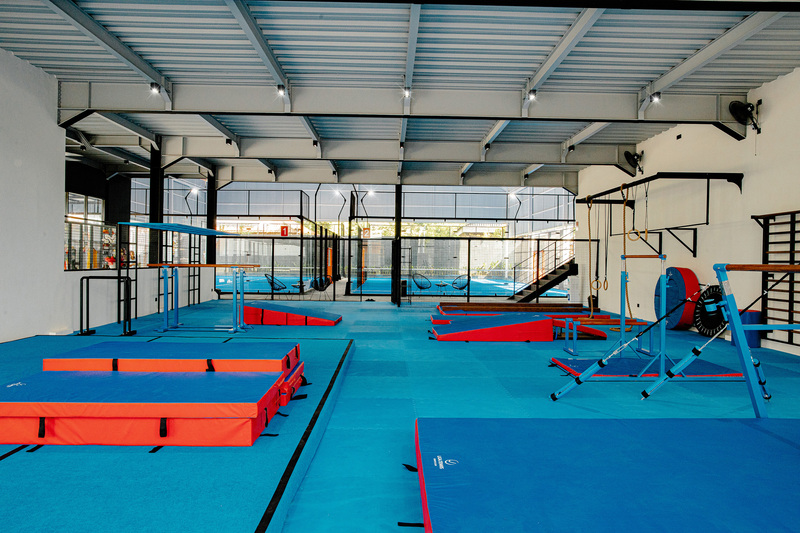 The Sports Club does not only offer you tennis facilities but also other sports. Visit the gymnastics arena and get your bodies moving. It is a multipurpose building that offers you a fun and healthy experience in order to create a healthy lifestyle. Equipped with air-conditioned studios and martial art space, the arena is a suitable place for joining fun sport class, such as gymnastics, ballet, body conditioning, pilates, yoga, k-pop dance, breakdance, hip hop, salsa, tango, taekwondo, judo, capoeira, and many more.
Dance Studios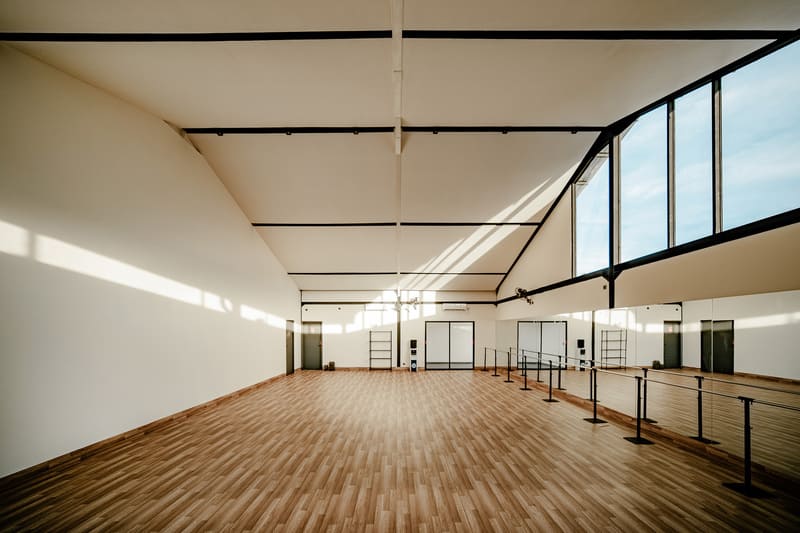 The two dance studios at Liga.Tennis Sports Club are designed to provide a spacious and comfortable environment for dance enthusiasts. Each studio has full-length mirrors and a sound system that allows you to practice and perfect your moves while listening to your favourite tunes. The dance studios are suitable for a variety of dance styles. They are used for fitness classes such as zumba and pole dancing at other times.
Sauna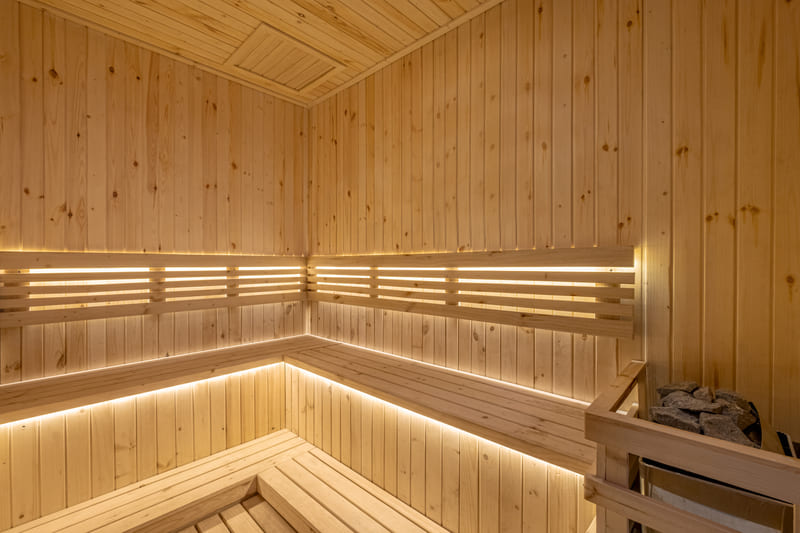 Do you want to relax and chill? You can go to the sauna provided by Liga.Tennis Sports Club. It is a rejuvenating space for members to unwind after their workouts or activities. It features a traditional Finnish-style dry sauna with high-temperature settings and wooden benches for seating. Whether you want to relieve stress, recover from a tough workout, or just enjoy some downtime, the sauna at Liga.Tennis Sports Club is the perfect place to relax and refresh.
Cafe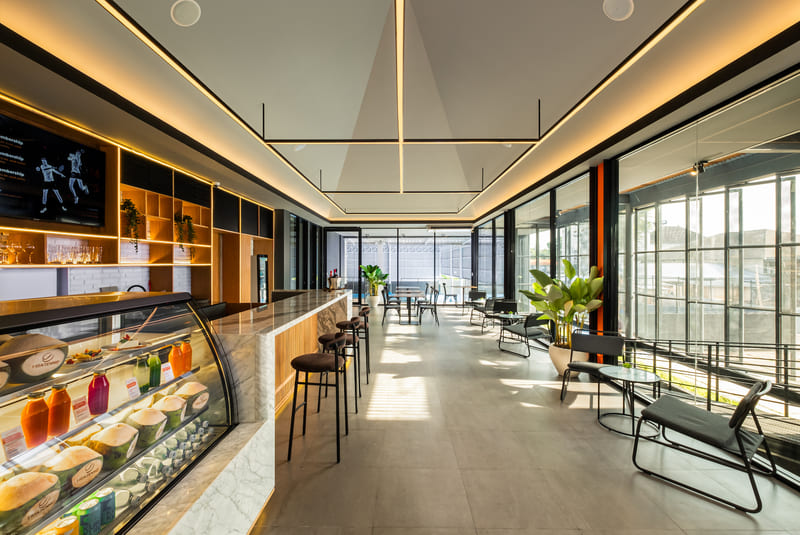 This is a great place to relax and unwind after a workout or match. With a cosy and inviting atmosphere, the cafe offers a wide range of delicious food and drinks, including healthy smoothies, freshly brewed coffee, and tasty sandwiches, salads, and snacks. Whether you are looking for a quick bite or a place to socialise with friends, the cafe at Liga.Tennis has got you covered. It is the perfect spot to refuel and recharge before your next activity or to simply sit back, relax, and enjoy the beautiful surroundings of the club.
Pro Shop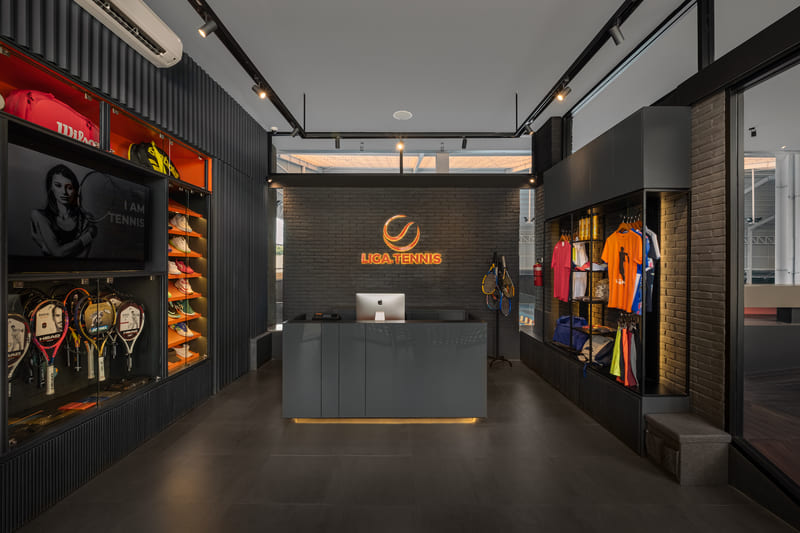 Besides being the place for tennis and other sports activities, Liga.Tennis Sports Club also provides Pro Shop – a tennis shop that typically offers a wide range of tennis equipment and accessories, such as rackets, balls, shoes, and clothing for players of all ages and skill levels. It's a one-stop shop for tennis gear.