The demand for beauty treatments is increasing in Indonesia, as more and more dermatologists and general practitioners flourish in the aesthetics industry.
Does that beautiful face over there look perhaps just a little too perfect? It just may have had some help. Indonesia is experiencing a boom in its cosmetic surgery industry, playing catch up to regional neighbours like Thailand, a known destination for surgeries, and South Korea, which has beauty clinics almost on every street corner. So, how obsessed is Indonesia by the physical?
A study by the Indonesian Association of Plastic Surgeons (Perapi) shows the country's cosmetic surgery industry has grown by 400 percent since 2005, attributing most of the increasing demand to the acceleration of information technology.
"From 24-hour fashion-related TV to news of famous people going under the knife, the public has become more and more familiar with cosmetic surgery," Dr. Kristaninta Bangun from Perapi says.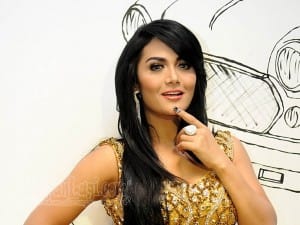 The demand for cosmetic surgery may also be partly driven by celebrities in the world of show business, admitting to enhancing their appearance via surgery. The members of former girl-group 3 Diva have all admitted publicly that they have undergone procedures. Singer and actress Krisdayanti has admitted to having had face-lifts, singer Ruth Sahanaya admitted to having mastopexy (a type of breast augmentation), and pop singer Titi D.J. acknowledged her tummy had been tucked to flatten the lower abdomen.
Faces, chests and stomachs are not the only areas gaining attention in Indonesia at the moment. Here, you can choose from a wide variety of procedures, from expelling those wrinkles from around your eyes, to lifting drooping eyelids, to erasing those eye-bags. But most often, people here are opting for upgrades to their noses and eyes.
"People want the ideal look. Nose sharpening and eyelid surgeries are part of current lifestyles, perhaps in order to follow recent trends," said Dr. Reinis Setyowati form La Face clinic.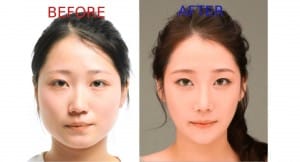 As cosmetic surgery becomes more accessible and less costly in Indonesia, more and more people want to go under the knife. Eyelid surgery in Jakarta costs from Rp.7 million (US$500) to Rp.30 million, while a nose job goes from Rp.9 million to Rp.21 million. Compare that to the same procedures in South Korea, which cost between Rp.15 million to Rp.60 million.
While the demand for cosmetic surgery in Indonesia is rising, the number of registered plastic surgeons in the country of 250 million people is only 104, according to the Perapi. Furthermore, there are just two medical schools in Indonesia (The University of Indonesia in Depok and The University of Airlangga in Surabaya) which specialise in cosmetic surgery. With a lack of registered plastic surgeons in the country, other doctors are attempting to get in on the action in what is fast becoming a booming industry.
Dr. Djoko Widodo, head of the East Java chapter of the Indonesian Association of Dermatologists (Perbeki), says demand for cosmetic treatments is driving skin specialists to perform surgeries as well.
"I believe cosmetic surgery is no longer exclusively the domain of plastic surgeons. General practitioners and dermatologists who have taken courses on cosmetic surgery can also perform beauty-enhancement procedures," Widodo says.
Perbeki itself was established in 1985 when the Ministry of National Education decided medical schools should also offer skin surgery as a specialisation programme for prospective dermatologists.
Interestingly, as those with lower incomes are also beginning to take an interest in beauty treatments, general practice doctors, too, are stepping up in the aesthetic-enhancement industry. Most doctors are taught the basics of surgery in medical school, so in Indonesia GPs and dermatologists who have taken courses on cosmetic surgery can also perform beauty-enhancement procedures.
To ensure the safety of cosmetic surgery patients, the head of the health service unit at the Jakarta Health Office, Sugeno, said the government issued two different permits for two types of beauty clinics: one supervised by a GP and the other by a specialist such as a plastic surgeon or dermatologist.
"Only those that are supervised by specialists are permitted to carry out plastic surgery. The new guidelines require clinics be under the responsibility of a GP or specialist with training in aesthetic medicine," Sugeno says.
The standards also require clinics to have a written statement of collaboration with a hospital, a schedule of doctors and lists of the medicines and equipment used in the clinic, a team of nurses and at least one pharmaceutical assistant on its payroll, rather than just beauty assistants. For their part, regional health officials are required to monitor these clinics to ensure compliance with guidelines.
"However, we have limited human resources and there are many such clinics and salons in Jakarta. If anyone finds indications of illegal health or medical practices, they can report it and we will follow up on it," Sugeno says.
The problem with GPs and dermatologists taking up plastic surgery is that they are not professionally accountable.
"Plastic surgeons have to study for years to handle complications. While these doctors know how to carry out a procedure, they won't know what to do when something goes wrong," Dr. Chaula Sukasah from Perapi says.
Specialising as a plastic surgeon requires 11 years of higher education. Those who graduated before 2000 are also required to undergo an extra three years of general surgery training. Perapi has also published a guidebook of 137 safety procedures necessary for plastic surgery, including diagnostics, complications and follow-up.
Besides a lack of registered plastic surgeons, the cosmetic surgery industry in Indonesia is further held back by the stigma it attracts, including certain religious barriers. Unless there are medical reasons, many believe medical procedures such as skin whitening, nose shaping, or sucking the fat out of your thighs are acts against nature, and deemed ungrateful to God. Many are also convinced that planting any kind of alien substance into your body (such as silicone), would be hazardous to your health, and religion prohibits this.
Therefore, the cosmetic surgery industry is still limited in Indonesia. "Aesthetic surgery isn't actually included in the top three primary needs. Those who feel the need and have the money to do it constitute less than 1 percent of Indonesia's population," says Dr. Siti Handhayani, from Perapi.
Dr. Slamet Budiarto, secretary general of the Indonesian Doctors Association (IDI) says beauty fixes constitute only about 5 percent of a doctor's total work. "But this 5 percent also makes more money," he adds.