Vertuo Pop, a Vertuo machine that adds a pop of colour to any coffee corner in Indonesia, is the newest addition to Nespresso.
Coffee enthusiasts are invited to elevate their daily cup of joe into a more colourful and memorable experience.
"We are excited to welcome the Vertuo Pop to the Indonesian market. The new machine makes a bold statement, marking Nespresso's smallest and most affordable Vertuo model yet. It brings delight and joy for coffee lovers to personalise their own space, and create quality coffee with convenience, just at a touch of a button," expressed Mark Senior, the Senior Vice President of Kanmo Group, the official distributor of Nespresso in Indonesia.
The Vertuo Pop comes with five new colourway machines for coffee lovers to choose from: The Liquorice Black or Coconut White as well as the vibrant and playful Spicy Red, Mango Yellow, or Aqua Mint.
The machine's compact design provides seamless integration into any setting, whether it's nestled in a kitchen corner, enhancing a workspace, or gracing a bedroom – making it a versatile addition that adds a splash of colour to your home. Senior added that Vertuo Pop's range of fresh and vibrant colours, combined with its stylish design, "will undoubtedly captivate interior and coffee enthusiasts and redefine the coffee-making experience" by merging aesthetics with functionality.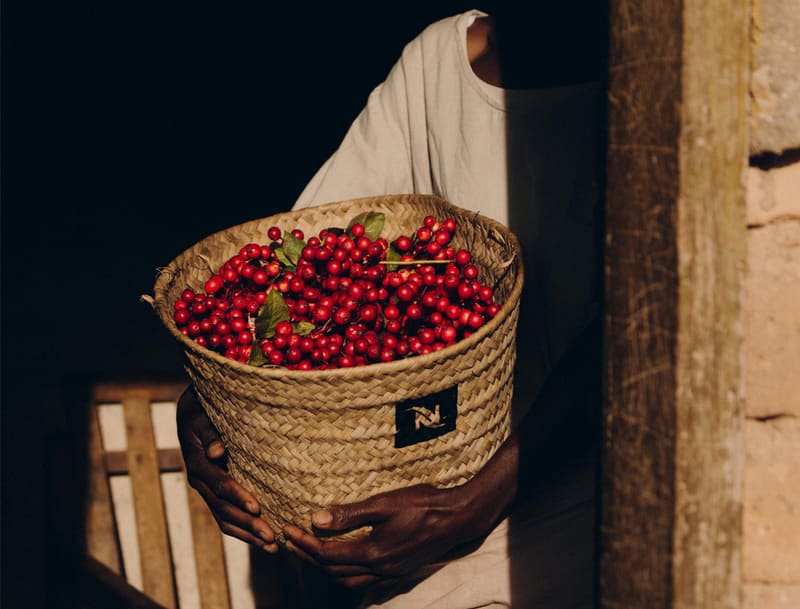 Vertuo is known for its ability to create black coffee with a rich and velvety crema. This intelligent Centrifusion technology enables the machine to analyse each capsule's unique barcode to determine the amount and water required, resulting in a perfectly tailored cup of coffee. The Vertuo Pop therefore offers four cup sizes of black coffee, catering to specific preferences: Mug, Gran Lungo, Double Espresso and Espresso.
Its compact style, according to the Regional Development Manager at Nespresso, Fabio De Gregorio, makes Vertuo Pop a big statement by going small. It's by far Nespresso's smallest Vertuo machine to date. "At Nespresso, we strive to consistently push the boundaries of coffee, machine, service and sustainability innovation, bringing our customers new unique taste experiences and a perfect in-cup result, every time."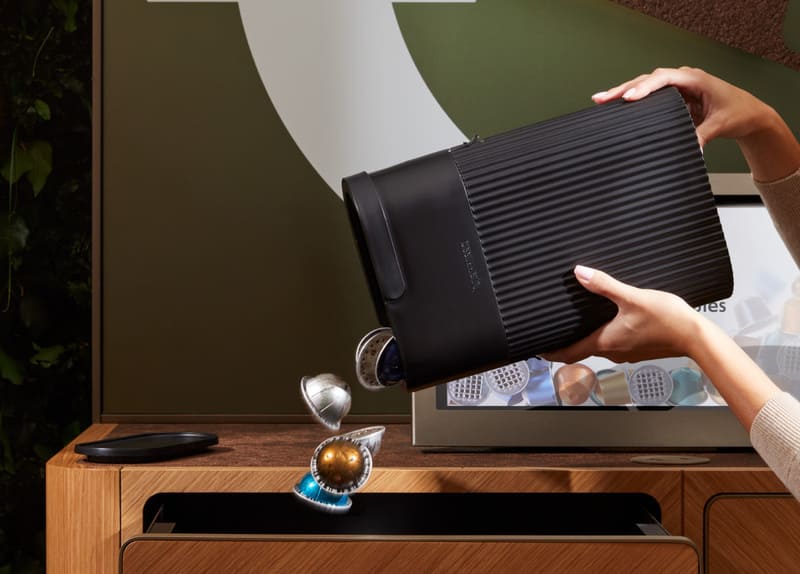 As a leading premium and portioned coffee machine in the world, Nespresso has shown its efforts to foster sustainable coffee production. Nespresso has developed its AAA Sustainability Program to ensure responsible coffee sourcing. The program has reached more than 140,000 farmers from all over the world, where they get training and certifications to create a sustainable and resilient coffee plantation. Just like its Original capsules, customers can also recycle their used Vertuo capsules by dropping them off at any Nespresso boutique. The aluminium case from the capsule can be recycled into other items, such as bicycles, pens, chopsticks, and more. On the other hand, the coffee grounds will be sent to local coffee farmers to compost.
Follow @nespresso.id on Instagram for more details. Shop Nespresso daily on nespresso.co.id.