Samy's Curry
Phone: (021) 515-3478
Jl. Jend. Sudirman Kav. 52 – 53
Kawasan SCBD Lot 12, Jakarta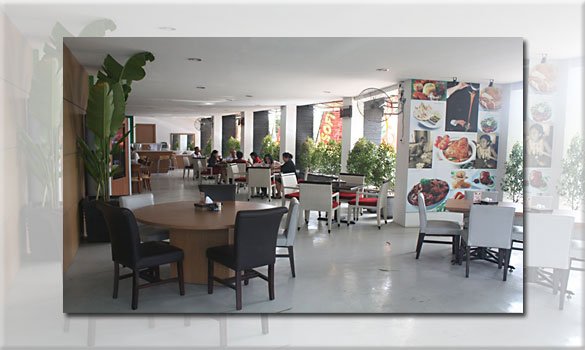 Normally when dining in a newly opened restaurant, my expectations aren't to see the place heaving with customers at lunchtime, but at the new Indian eatery, Samy's Curry, it was. Why? Since the 1950's, Samy's Curry has been an institution in Singapore, with its permanent home now on Dempsey Road and for one month this famous restaurant has opened its doors in Jakarta. Naturally people have been swarming to enjoy the dishes they've been loving in our neighbouring land and also with its location, opposite of Grand Lucky Superstore by Pacific Place, it's logical that lunch times are busy with hungry shoppers and people from surrounding offices after a spot of Indian delights.
This down to earth resto offers South Indian cuisine at a reasonable price and could be considered semi-fast food. I was impressed to see staff take our order with an iTouch, sending the order directly to the kitchen, ensuring complete efficiency. "We have to take advantage of the technology that's out there," Manager, Tony Ching tells us. Having been a fan of the original Samy's in Singapore for 20 years, he partnered up with owner, Maheyndran to open up the Jakarta branch, which took only six months from the initial planning to the grand opening. The restaurant is big, at 750m2 including the kitchen and the outside seating area, and décor is a simple and minimalistic white and green. Clientele are a mix of Expats and Indonesians, with many Indian diners which is always a sign that food is authentic.
What do you drink at a South Indian restaurant from Singapore? I'd say try the Teh tarik, literally meaning 'pulled tea', which is hot tea and condensed milk, prepared by pulling the tea from one vessel to another, creating its characteristic frothy bubbles. If you don't have a sweet tooth, be warned.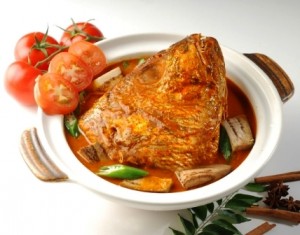 You can choose to dine on plates or be adventurous and try eating off of banana leaves – we opted for the latter and got stuck in. A specialty on the menu and a must try is the Fish Head Curry. If you're squeamish, you can order the same dish with fish meat only, to avoid any unwanted eyeballs or fish brains. On the menu there are several chicken curries, including Masala and Tikka, as well as a couple of mutton dishes, which Tony says is a must try. In the kitchen, five expat chefs from India and trained in Singapore are in charge. "They refuse to touch beef, therefore pay great attention to the mutton dishes, ensuring they are tender like kobe beef," says Tony with a grin.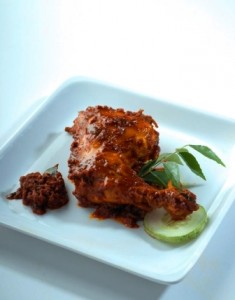 Around us, guests are munching down on Combo Meals, which include a Meat Combo (Rp.65,000++) filling your arteries with Masala Chicken, Curry Mutton and Mysore Mutton. The Seafood & Meat Combo (Rp.105,000++) packs you with Prawns, Fried Fish Fillet, Chicken Tikka and Mutton Mysore and the Seafood Combo (Rp.90,000++) loads you with Prawns, Fried Fish Fillet and Black Squid. All Combos include Condiments of the day, Briyani Rice and Papadums and served authentically on steel trays. In true Indian style, there is a Vegetarian Combo (Rp.35,000++), which serves Cauliflower Manchurian, Sambar and Acar. For carbs, choose from 26 different Pratas, from savouries like Butter, Cheese, Egg Onion Prata to ones you can enjoy as a dessert, including Strawberry and Milky Banana Prata.
If you're an Indian food lover after an authentic fast meal, I would recommend trying Samy's Curry. As they are just starting here in Jakarta, they are constantly improving which can only be good news. Expect tasty, spicy, efficient food and staff who are very keen to help. As a famous Hindi saying goes, "Would one expect a monkey to appreciate the taste of ginger?"
Meaning – Those who don't know, can't appreciate.